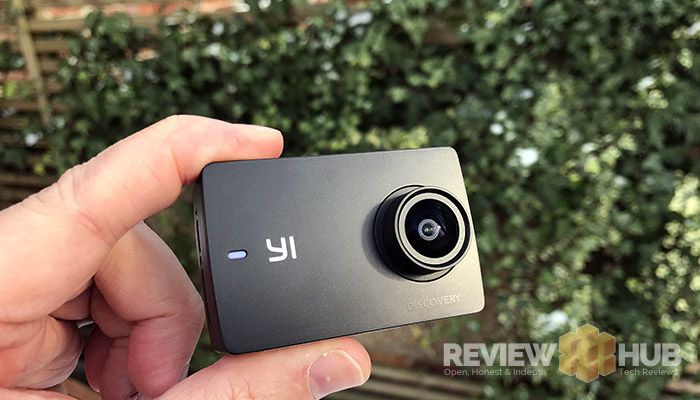 Battle of the Action Cams! Will the Yi Discovery 4K Action Cam come out on top?
As soon as I booked my first flight to Thailand, the next thing I bought was a GoPro Hero Session to film all my adventures along the way.
But after having used it for a few months, I started thinking… 'Do we really need to pay the big bucks for decent action camera?'
Well it turns out you don't. Brands like Yi are producing 4K action cameras for a fraction of the price. So naturally, I wanted to see whether the £45 Yi Discovery camera really can compete against the likes of GoPro's budget range.
So in this review, I'll be looking closely at the Video Quality, Battery life, Features, Design & Build Quality and how easy the Yi Discovery camera is to use.
If you've never heard of Yi before, they are a subsidiary of Xiaomi. If you never heard of Xiaomi? (only the 4th biggest mobile manufacturer in the world). Then check out this article.
What we love…
The Low Price-Tag!
Great Companion app (Yi Action)
Lightweight @ 67 grams
What's not so great…
Flimsy Build Quality
No image stabilisation
Micro USB Port & SD Card Slot Sealed
No Lens Correction feature
Video Quality
Let's not mess around, the most important part of an action cam review is, of course, the video quality! Rather than me ramble on, you can watch my handy test footage video above.
If you're planning on using the Yi Discovery Action Camera on holiday or in sunny conditions, you'll be glad to hear that the footage is crisp and clear in when you film in 1080P. As you can see in the video, the colours are vibrant whilst not being over saturated.
Yi Discovery 4K Action Camera records in:
4K @ 20fps
1440 @ 30fps
1080 @ 30, 60fps
720 @ 30, 60, 90fps
While the camera advertises it's 4K capabilities, the 4K resolution only shoots at 20 fps and has no image stabilization. In reality, you'll want to film in 1080P as this mode works best making the footage less shaky.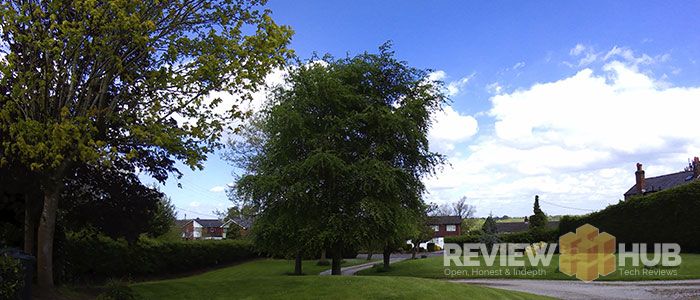 Photography
In terms of camera quality, you can shoot in either 16MP or 8MP. The quality is crisp and the colours are a true rendition of the actual scene.
Unexpectedly, the Yi Discovery didn't perform too badly in low lighting as you can see from the glamorous Aldi car park below.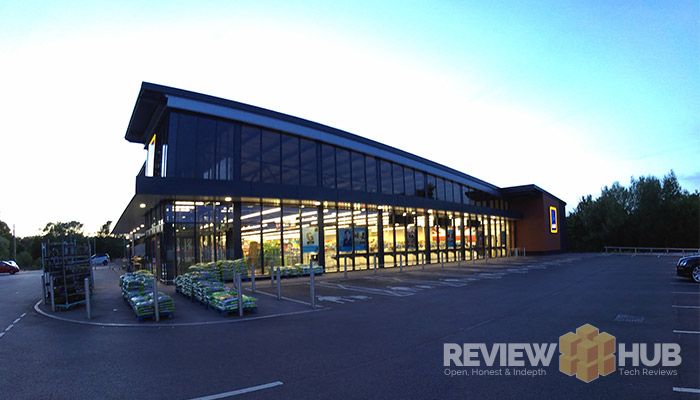 Features
One of the advantages of an action camera is their ability to point and shoot. The Yi Discovery 4K Action Cam is no different and is super simple to use. Just put in an SD card (16-64GB) and away you go!
Shooting Modes
There are 6 different modes you can use on the Yi Discovery 4K Action camera. They're similar features to many other action cameras, including the Xiaomi MiJia Mini.
Burst mode– Takes 8 photos in one quick succession which would be great for filming moving objects like someone zooming past on a Ninebot segway for example…
Timer Mode- 3, 5, 10, or 15 seconds
Loop Mode- 5, 20, 60 or 120-minute loop recordings. If you're using the Yi Discovery 4K Action Camera as a dash cam, this is the mode for you.
Lapse Video- Shoot in intervals of 0.5, 1, 2, 5, 10, 30 or 60 seconds and also define how long you would like your video length to be (6, 8, 10, 20, 30, 60 or 120 seconds).
Shutter speed (Photo & Timer mode), Mic on or off, sharpness, white balance, exposure value, ISO and time stamp.
Record Beep & Record LED (options: on/off)
The camera also has a 'housing mode'  for when the camera is inside a waterproof casing. This allows you to control the camera only using the single button on the top of the camera.
One mode I'd would have liked to have seen is lens correction to reduce the fisheye effect, but at this price, I'm not complaining!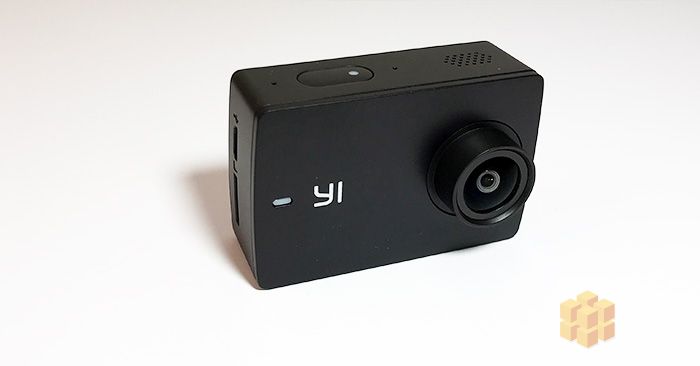 Design, Display & Build Quality
It may be small, but it's definitely stylish! This pocket-sized action cam comes in a neutral black colour with a small Yi Logo on the front.
The button has a nice click action to it and feels well-built. The 2-inch LCD touchscreen that covers the back is bright and easy to see, even in bright sunlight. The touch sensitivity of the screen is surprisingly good, responding quickly with no delay.
Although it's made of plastic rather than metal, the build quality feels sturdy and is well made with no rough edges. This won't be a camera you'll want to drop but the good news is that there's a Yi waterproof case that adds an extra layer of protection.
Overall, the design and build quality are impressive considering the low price tag.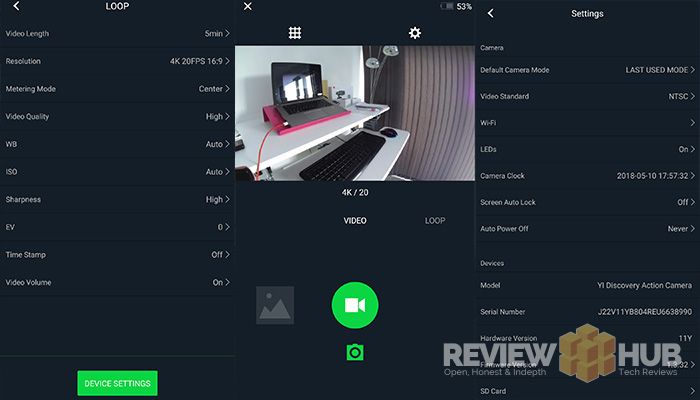 Companion App (Yi Action)
All Yi cameras come with the companion app, Yi Action. This app allows you to fully update the camera settings and also see a live stream from the camera.
The great thing is that you can download photos and videos straight to your phone from the app. In theory, you could download an editing app and edit your photos and videos on your phone, ditching the need for a laptop or PC.
Another good bit of news is that using the camera with the app doesn't drain the battery… yay!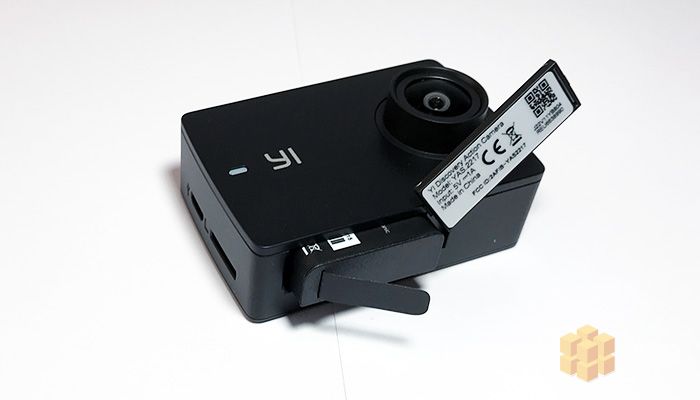 Battery life
The Yi Discovery 4K Action Camera comes with a removable 900mAh battery which during testing lasted between 110-130 minutes. If you need longer than you can grab yourself a few spares.
Yi Discovery Action Cam Accessories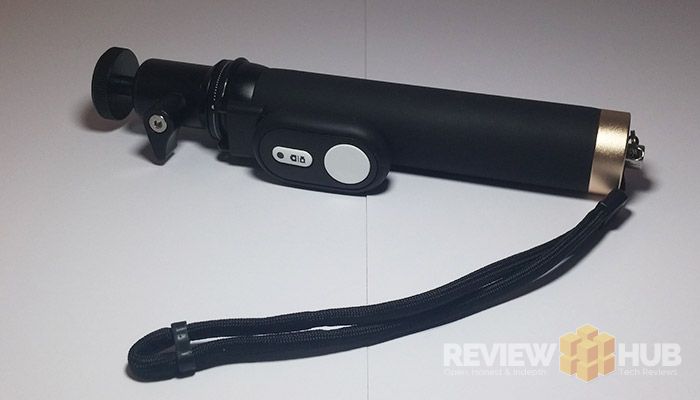 Yi Selfie Stick + Bluetooth Remote
The Yi Selfie stick has 3 different extension lengths all the way up to a whopping 72cm, so now there's no excuse for not getting everyone in the photo!
The soft black plastic handle is solid and feels premium to hold. The selfie stick is stylishly finished with a rose gold metal base and a Yi branded wrist handle.
To attach the Yi Discovery camera, you'll need a 1/4″ camera mount which you can buy separately or alternatively use the one on the bottom of the Yi Waterproof case.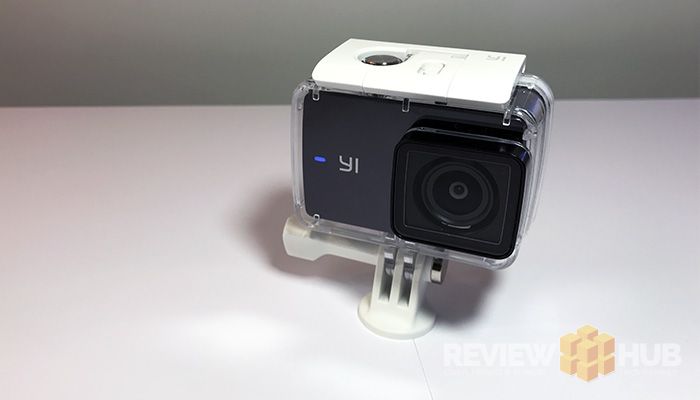 Yi Waterproof Case
As the Yi Discovery is a super budget action cam, the accessories are limited. So if you want to take your Yi Discovery 4K Action Camera on an underwater adventure, you'll need to purchase a waterproof case separately.
The stylish white Yi waterproof case comes with an IP68 rating so you'll be able to take it diving up to a depth of 40 metres.
To keep your pictures and videos crystal clear, they've also added an anti-reflection and anti-fog glass lens cover made of German Schott glass.

What's in the box
As Yi is part of Xiaomi, their packaging is just as minimalist and immaculately packed. In your Yi box, you'll find a user manual, the Yi Discovery 4k Action cam, a micro-USB cable and the 900 mAh camera battery packaged separately.

Yi Discovery 4K Action Camera – The Verdict
The Yi Discovery 4K Action Cam is a great action camera for beginners and the budget conscious alike. It's compact and modern design coupled with simple to use settings makes it great for beginners.
The video quality is crisp with vibrant colours and lots of modes and resolutions to choose from. The 4K is more of a sales tactic then practical mode, but at £45 1080P is plenty good enough for me.
There's also plenty of accessories in the Yi eco-system to expand the functionality.
Do we recommend the Yi Discovery 4K Action Cam? Absolutely, at this price it's one of the best 1080P cams available.
Tech Specs
| |   |
| --- | --- |
| Camera | Yi Discovery 4K Action Camera |
| Screen Size | 2 Inch LCD Display |
| Dimensions | 26 (L) x 3.9 (W) x 2.1 (D) cm |
| Weight | 67g |
| Video Resolution | 4K @20fps (3840 X 2160), 1440P @30fps (2560 X 1440), 1080P @60 + 30fps (1920 x 1080), 720P @90, 60, 30fps (1280 x 720) |
| Still Image Resolution | 8MP, 16MP |
| Lens Angle | 150 degrees (fish eye) f/2.4 aperture |
| Waterproofing | Via Case |
| Features | Burst, Timer, Loop Record, Time Lapse, Video, Camera |
| Colours Available | Black |
| Battery Capacity | 900mAh (Removable) |
| Working Time | 2 hours |
| USB | Micro USB |
| Processor? | Yi A9 Chip |
| Materials | Plastic |
| Connectivity | 2.5GHz (802.11 b,g,n) |
| Languages Available | English |
| Storage | 16 to 64GB (SD card not included) |