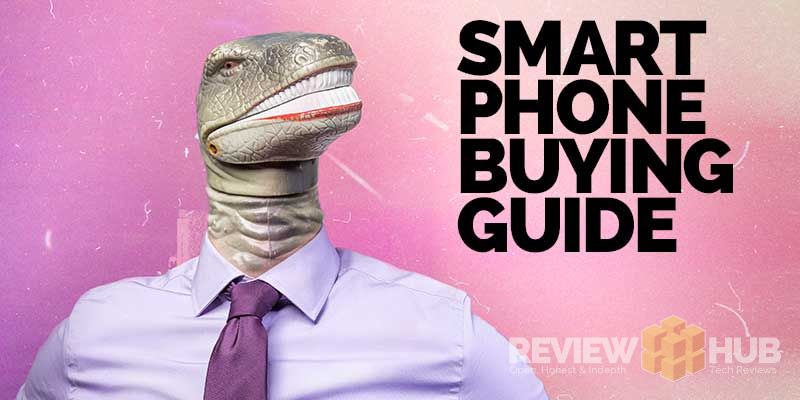 Don't let buying a Smartphone be a Confusing Process, simple to follow step-by-step buyers guide
When it comes to buying a new smartphone us tech geeks can sometimes forget that not everybody knows there bits from the bytes. So with this in mind, I've broken down everything you need to know about buying a smartphone into a simple easy to digest sections that are jargon-free (well hopefully, I'm quite the nerd).
An important question that I get asked a lot is "…where should I buy my new smartphone from?". I'm going to cover that in this guide as well with the Pro's & Cons of buying from the big dogs like Amazon to Chinese Tech Giants such as GearBest.
As always if you got any questions or think that I've missed off something important just let me know in the comments below.
Where should you buy your Smartphone from?
This can be one of the most difficult questions someone looking to buy a new smartphone faces. Traditionally you would head to the high-street and buy your new phone in person but with online superstores having offers too good to resist we're seeing more people head online.
That only makes the rest of this article more important, as it'll help you to become a smartphone buying pro.
So which online shops do I recommend?
Our Number 1 is Amazon.
Their customer service is excellent and they have some of the best offers around. If you already have a Prime Membership then you can also take advantage of super fast free delivery.
If you're in the UK, then Amazon terms & conditions let you open and test a smartphone or gadget within your rights to return. You can speak to them via live chat to confirm.
Our Number 2 is eBay
eBay will often carry stock that Amazon doesn't have as well as having the best prices. You're also covered by PayPal's protection scheme should you have any issues. The customer service isn't as good as Amazon but it's still a good option.
Number 3. Another growing online shop that stocks all the latest gadget is GearBest.
GearBest has expanded recently to include warehouses in Europe, US & UK. This means that you can get smartphones and tablets delivered with risking any import charges.
if you're happy to purchase from their Asian warehouse you can get some excellent deals but remember to add on possible duty if it's stopped by customs.
You can see the immense selection of tech GearBest stock here.
Shopping Tips
Buying from a local warehouse or local shop means you can avoid any unnecessary duty charges. It also means that should you need to return a device within warranty it'll be a much quicker process.

Which Smartphone Screen Resolution to Choose?
The screen resolution is essential how many dots (or pixels) are squeezed into your phone screen.
Less than a 1280×720 Resolution
Don't buy this phone. It's most likely outdated and on-screen text won't look very crisp.
1280×720 Resolution
On a phone 5.5″ or lower in size phone this will look fine, but won't amaze you.
This resolution doesn't draw as much power as Full-HD
Games will run more smoothly than on 1080P.
1920×1080 Resolution (Full HD, 1080P)

This is a great resolution as images and text look exceptionally crisp.
Higher than Full-HD (Quad HD, 4K)

Unless you plan on using VR then this is overkill.
Currently, you only see this resolution on High-end Flagship phones.
Uses up a lot more battery-life.
Android 7.0 has released the ability to downscale resolutions when not using VR, saving battery-life.
The Solution = Choose 1280×720 or 1920×1080 unless you plan on using a VR headset.

OLED Vs LED – What's the difference?
Organic LED or OLED is a type of display technology that turns on each pixel individually. This means that black pixels don't turn on creating true blackness. This lets the colour pixels that do turn on have a much more vivid effect.
Another benefit of OLED of LED is that it can save power. Since the OLED screen doesn't need to supply power to all the pixels it doesn't use as much power. This allows always on display to drain less battery power. To really get the benefit it's best to use a dark wallpaper as your background.
It used to be the case that you could only achieve deep blacks on a smartphone display when it was an Organic LED display (OLED). As the LED technology gets better we are now seeing deep black levels on phones such as the LG G6.
For a true OLED experience have a look at the Samsung Galaxy S7 & S8 phone with a dark picture on the background.
Do you need OLED? The simple answer is no, but it sure does look pretty!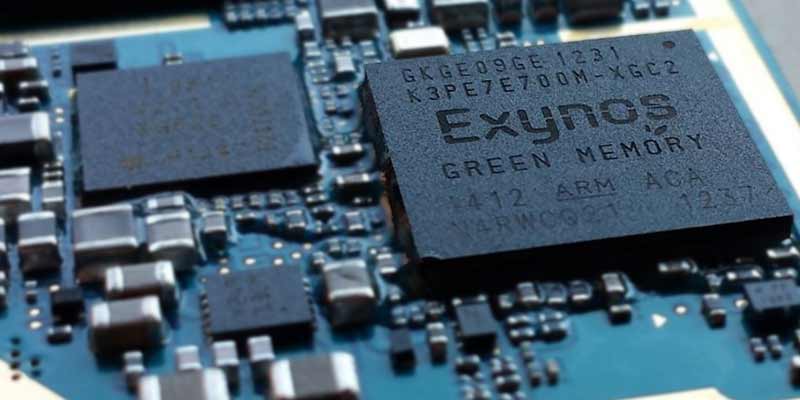 What is Mobile RAM? and why should I care?
You can think of the RAM inside your phone as the smartphones muscle. The more muscle you have the easier…
1GB RAM
Don't buy this phone unless it's a cheap burner.
2GB RAM
3GB RAM
Switching between app and multitasking performance will be improved.
4GB+
Currently, Overkill. It's a marketing gimmick.
You're paying for features, not benefits.
Might be useful for VR in the future.
What's the deal with Mobile Phone Storage? How much do I need?
The easy solution to this problem is to make sure that your phone has a micro-SD card slot. If it does then you don't have to worry about storage as you can always buy an inexpensive SD from Amazon at any point. This card will also be easily transferred to your new phone taking all the pictures, videos and other data with it.
8GB Storage
16GB Storage
This is fine for a lot of people and will be enough to store plenty of apps.
You might have to purchase an SD Card if you plan to take a lot of photos or videos.
32GB
By 2018 this will be the standard storage amount and you shouldn't settle for less.
64GB
Unless you have a large music collection this might be too much.
Often it costs more to purchase a phone with more storage

Much more than it costs to buy an SD Card and expand your storage yourself.
64GB+
No you're just being greedy. Get an SD Card instead.
Back your photos up for free.

Mobile CPU… the brains… brains…
This can be the confusing area of buying a new smartphone. More CPU cores doesn't always mean better performance!
As a rule of thumb, the newer a mobile CPU is the more power efficient it will be. You can use sites such as the Geekbench benchmarking results to look up a smartphone and see how it performs.
I've written a full article of the best free benchmarking applications / tools for Android if you want to dive a little deeper.

What to look for in a Smartphone Camera?
This is where looks really can be deceiving with manufacturers trying to fool us into thinking that the more MegaPixels (MP) that a camera has, the better it is. Well unfortunately for us, this is definitely not the case.
The only way you can tell if a smartphone camera is good enough for you is by actually seeing samples. Most smartphones can now produce decent results when looked at on a smartphone. It's only once you look at the pictures on a bigger screen or zoom in that you start to see big differences in quality.
Another big reason to see real-life photo samples is because one of the most difficult tasks a smartphone camera can come across is low-light scenes. You might be thinking all the outdoor camera samples looks great but then when you try and get that indoor photo of a birthday party you end up with a washed-out blur of photo.
So I'll say it one last time, if you can, always view some camera samples from an honest source!
What is a SIM Free or Factory Unlocked phone?
Most phones that you'll buy online will be called factory unlocked. But what does this mean? It means you can insert a SIM card belonging to all the popular Mobile Networks in the world and you will receive signal.
A network locked SIM card will only be able to make 2G, 3G or 4G calls or texts on the Network it is locked to.
Will any phones work anywhere in the world?
The answer to this is, No. Luckily, I've already created a handy guide for people living in the UK explaining the ins and outs of 'Will an imported / overseas smartphone work in the UK?'.
Rounding it up…
All this information will give you a head start when looking to get your next smartphone. Put the research in and you will be rewarded! Plus you really get to enjoy the Christmas effect! Don't know what that is? Ask me in the comments below!
Have I missed out something important? Let me know in the comments.