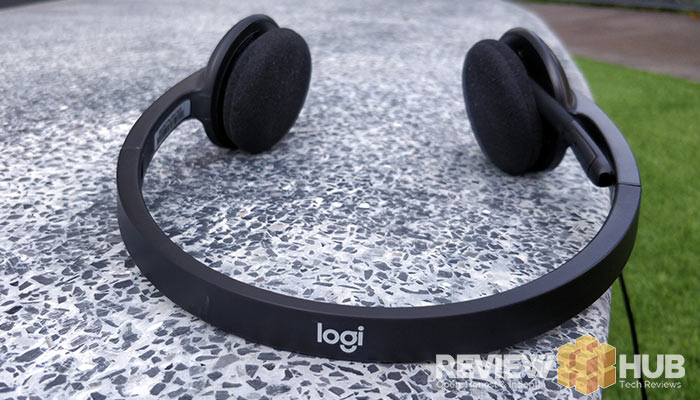 Logitech's H340 Headset… The Comfortable & Reliable Choice
As an online English teacher, most of my work days are spent glued to a headset. My headset and I become one, a symbiotic relationship of comfort, great audio and crystal clear microphone quality for my students.
Whether you use Skype for work, to call your family or you're an awesome online teacher like me, choosing a good headset has its challenges.
I've been a long-time user of this Plantronics headsets (Amazon) for years, but after having the same wire wiggly loose several times, frustration got the better of me. So I decided to jump ship and try out one of Logitech's budget options, the H340 Skype headset.
Even with the low price-tag, the Logitech H340 headset offers a noise-cancelling microphone and a lightweight design, which was enough to tempt me over.
Now having used the Logitech H340 headset for over 1000+ hours, I thought I'd share my experiences on the audio quality, microphone quality, build quality, comfort overall design.
You can grab the Logitech H340 Headset in most retail tech stores as well as Amazon.

The Good
Excellent Audio Quality
Noise Cancelling Microphone
Comfortable on the ears even with glasses
2 Year Warranty
Foldable Microphone Boom
The Bad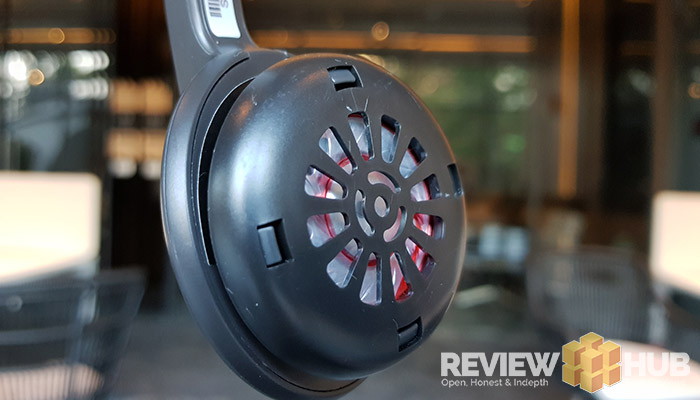 Audio & Microphone Quality
Let's start with the most important thing first, the audio quality! The good news is that both what you're hearing and what you're saying sounds crystal clear.
One issue that I often suffer as an online English teacher is a poor internet connection from my students. Having a high-quality microphone helps mitigate the lower-bit audio. Also, this often leads to the incoming audio sounding too quiet, so a high max-volume is essential.
The Logitech H340 doesn't disappoint, cranking up to an impressively high volume, especially considering it's not designed for music.
Another pre-purchase concern I had was that the small 15cm boom wouldn't pick up my voice clearly, as it's not as close to my mouth. But after having used the headset in both noisy cafes and at home, this isn't the case. While it doesn't sit directly in front of your mouth, it still picks up your voice clearly with a little background noise reduction thanks to the noise cancelling.
… Students regularly compliment the rich & clear audio quality …
The H340 definitely isn't marketed as the next pair of beats, but I thought I'd give it a little music review anyway.
I popped on my fav boy, Ed Sheeran, and it really doesn't sound too bad. Overall, the little ear speakers produce a very even sound without the treble or bass overpowering. It lacks the depth you get from a music pair of headphones, but for a few minutes music in-between lessons, it's great.
Overall, the audio and microphone quality is excellent, offering crisp and clear call quality.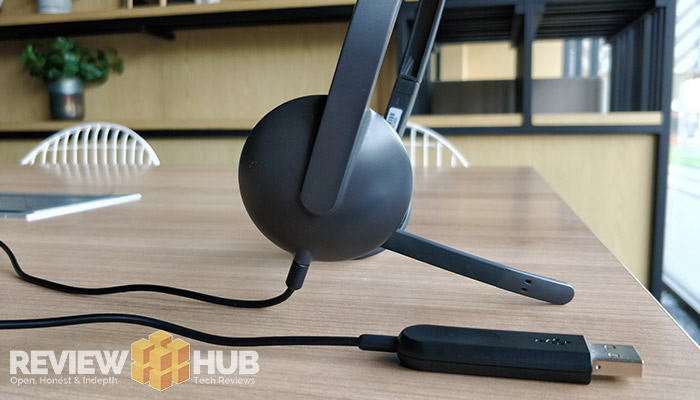 Comfort
As someone who wears headsets for hours at a time, comfort is king!
The good news is that the Logitech H340 headset is super comfortable. It can easily be worn for 3-4 hours at a time thanks to it's lightweight (100g) design. This also means that it won't pinch the top of your ears and doesn't need adjusting as often as heavier headsets. Yay! : )
The 1.8m cable length allows more freedom whilst plugged in so you're free to stand up and stretch your legs while on your call.
Another plus is that the padded swivel-mounted foam ear cushions allow you to wear your glasses in comfort. Even after 3 hours of solid use, I don't suffer from the dreaded hot ear-effect.
You might be thinking that the folded up microphone boom would press on your ears making it uncomfortable. But the curved design means it slides into the gap comfortably, without any ear irritation on the right side.
Despite its modest design, this is one seriously comfortable headset, so it's a thumbs up from me!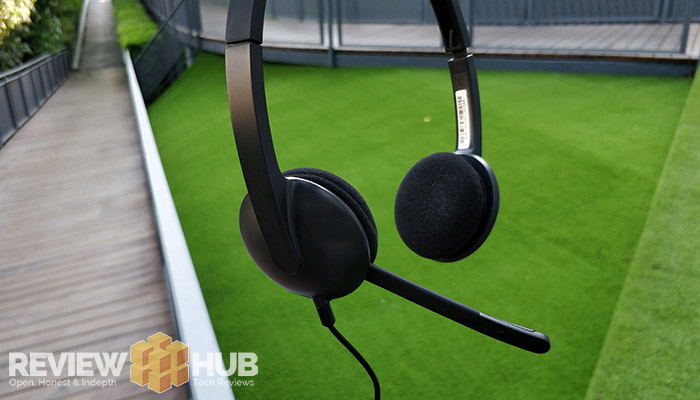 Design & Build Quality
The Logitech H340 headset has a minimalist black design with a thin headband running over the top.
If you're meeting clients online, having an interview over Skype or teaching your students, you'll want to look the part. The slimline design looks professional and sends the right message to your caller.
Another bonus is that the foam ear cushions are removable letting you wash or replace them when needed.
The H340 is similar design-wise to the Logitech H151 (£21 – Amazon) and the H390 (£35 – Amazon), as all three have a similar boom mic which can be moved up out of the way.
A feature that I'd love to see on the H340 headset is inline controls as a mute button on the wire is super useful when making Skype calls. This is also a feature that we find on the cheaper H151 model… Logitech, what happened?! It's not a deal-breaker, as I quickly got used to muting via Windows.
Onto the build quality and the H340 is a sturdy beast and shows little signs of wear after the 1000+ hours of use.
The wire itself is wrapped in black plastic with an extra black plastic cover over the USB end. This was the main problem on my old Plantronics headset so let's hope Logitech has got it right!
I'll update the durability and build quality of the H340 when I reach 2000+ hours.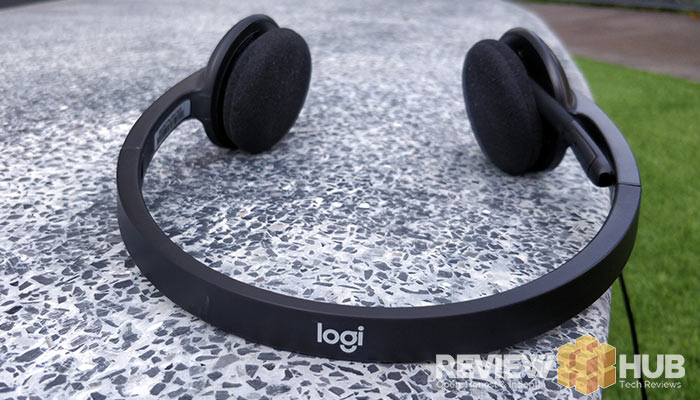 Logitech H340 Headset – The Verdict
On the whole, the H340 is a great headset that I happily use every day for teaching online. It's not the most fancy, or feature-rich, but for only £15 on Amazon UK, it's a bargain! You get the great microphone and audio quality, a comfortable headset plus that awesome 2-year warranty.
Do I recommend the Logitech H340? As long as the inline controls aren't vital, it's a no-brainer!
Reckon you can clock up more hours on the Logitech H340 than me?
Tech Specs & Connectivity
Feel free to comment and leave your questions at the end! : )
| | |
| --- | --- |
| Headset | Logitech H340 Headset |
| Weight | 100 grams |
| Dimensions | 160 x 175 x 60 mm |
| Cable length | 1.8m |
| Connectivity | Full Size USB |
| Microphone Noise Cancellation | YES |
| Ear Speaker Material | Foam (Removable / Replaceable) |
| | 115dB – +/- 3dB |
| Headset Frequency Response | 20Hz – 20kHz |