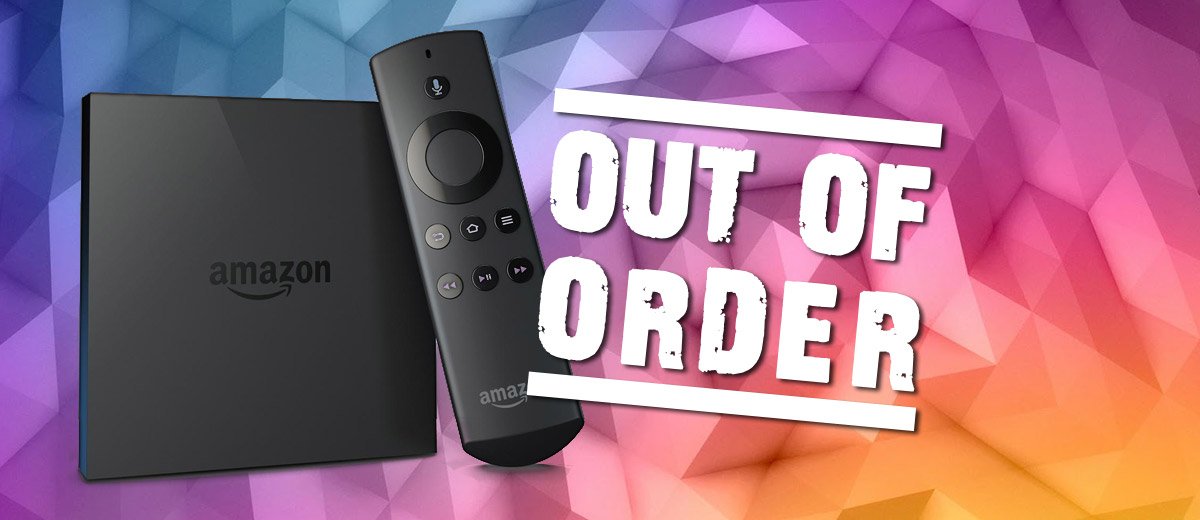 I've changed the Fire TV Voice Remote control batteries 5 times already but it still keeps disconnecting and now it's gone completely dead!
Update: The most probable cause for your Fire TV remote not working is going to be the batteries. I know, you're thinking I've already changed the batteries twice already. The Fire TV remote is a fickle beast and only likes brand new fully charged batteries before it will re-connect to your Fire TV box. I've tried switching in batteries from other devices that are all working fine, but without any success. Brand new batteries are the key for this power hungry remote.
Has your Amazon Fire TV Box or Fire TV Stick become slow? See my Fire TV Slowdown Solution here.
This need for new batteries seems to be especially true when your Fire TV box is next to a complicated TV setup with AV, Speakers, WiFi Router all next to each other.
If you've tried brand new out of the packet batteries and it's still not working then you might have the same issue I had below. Don't forget to ask any questions you might have in the comments beneath this article.
Update: You can now control you Fire TV Device with the Amazon Echo & Amazon Echo Dot
If you've felt the annoyance of your Fire TV Voice Remote suddenly not connecting then I know how you feel. I've owned a Fire TV since October 2014 and up to now it has handled everything I've thrown at it. This is until one day last week when the remote suddenly kept disconnecting then died completely showing no signs of life.
I went through an array of different fixes to try and get it to work again but then finally I had a brainwave and managed to bring the remote back to life. It wasn't through trawling internet blogs and YouTube videos that I found this solution, it was actually from inspecting the remote more carefully. No, it wasn't Amazon's fault for building inferior products it was actually my own fault and partly the fault of cheap pound stores that litter the UK.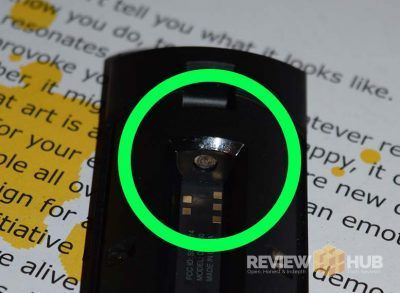 When I took the battery compartment off the Fire TV remote it looked completely normal. It wasn't until I raised the remote up to eye level that I noticed that there was a slight chalky residue on the connectors of the battery compartment. It then dawned on me as I looked across the room at a packet cheap pound shop batteries. One of the cheap batteries had leaked battery acid on to the Fire TV remote connectors blocking the current from getting through.
How to use your Fire TV when the remote won't turn on?
Luckily, Amazon have an App for that called Amazon Fire TV Remote that is also available in the Android App Store and the Apple App Store. You can then control the Fire TV using the app and proceed to the next step below.
How to check if your Fire TV remote is connected to your Fire TV?
To see if your Fire TV remote is connecting to your Fire TV box or dongle you need to head to the settings menu.
Settings > Controllers and Bluetooth Devices.
Amazon Fire TV Remotes
This will show you what devices are currently paired and from here you can see if your remote is connecting. In my case when fiddling with the batteries my remote would appear here for a few minutes then disappear.
If all else fails, you can get an official Amazon Fire TV Remote replacement.
The Solution
I took a flat head screwdriver and gently scraped the connectors of the Remote at each end. Wiping the residue off with a dry cloth as I scraped. The connector should look shiny and new again at the end of this process. I placed the batteries back in and the remote connected again straight away.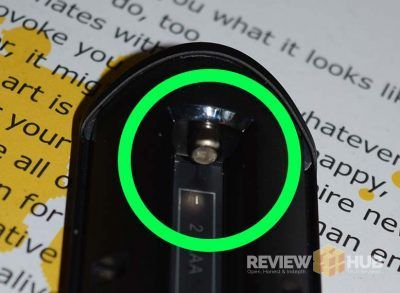 I've had no problems with the remote since and I guess the moral of the story is sometimes you get what you pay for… utter crap leaky batteries this time.
Fire TV Quick Tips
Hold down the Select button for 5 seconds to put the remote into pair mode.
Hold down the Select + Play buttons together for 5 seconds to Restart the device.
Restart the device: Settings > System > Restart, then once restarted unplug the power cable for 5 seconds then plug back in.
On some newer Fire TV models try holding the 'Home' button for 10 seconds.
Final Fire TV Remote Not Syncing Tip
Some users have reported that interference from their routers WiFi channel has been the issue. Changing this requires getting a little bit more technical, but isn't difficult.
Login to your router (details on the unit). Find WiFi Channel and switch to another channel. You can use 'WiFi Analyzer' from Google Play to see the least used channel for your home.
Let me know if this last tip worked in helping to reconnect your Fire TV Remote?
I hope this helps you and hopefully fixes your Fire TV issues. If you've had problems or know any fixes then please leave a comment and I can update the guide.