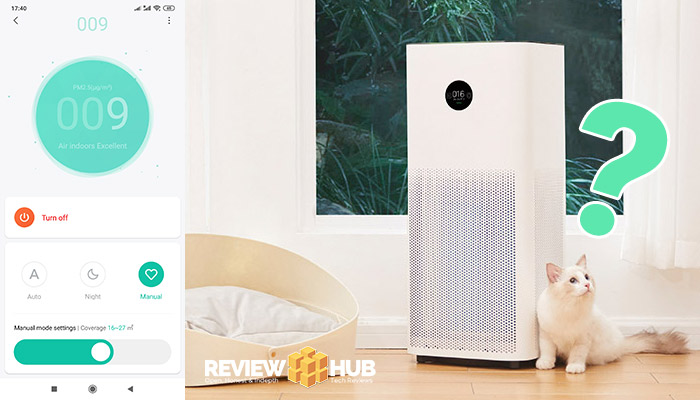 I absolutely love my Xiaomi Air Purifier, it's stylish & affordable, but… it has One BIG Flaw! After 3 hours, it turns itself off!
In this 'Simple Step-by-step Guide', I'll show you how to keep your Xiaomi Air Purifier running on high-mode 24/7.
If you care about your health, you'll want to be filtering those nasty pollution particles and other harmful substances for more than 3 hours at a time.
And it's super easy to set up, just a little hidden.

By the time you've finished this guide, you'll have healthy fresh air, (low levels of PM2.5, PM10 particles), in your home. Plus you'll be able to change the fan speed (Noise Levels) on the fly, any time as we set up the quick launch button.
Related: More Awesome Air Purification Technology
Related: Dyson Air Purifier – Which is Best?
Why does my Xiaomi Air Purifier switch to 'Auto mode' by itself?

Unfortunately, it's baked into the purifiers software to switch to 'Auto Mode' every 3 hours. And that's where my solution comes in.
This Xiaomi Air Purifier Auto Mode Solution works for the following Smart Air Purifiers:
Xiaomi Air Purifier Pro
Xiaomi Air Purifier 2H
Xiaomi Air Purifier 3H
Xiaomi Air Purifier F1
Xiaomi Air Purifier A1
So let's get to it!
In less than 3 minutes, your Xiaomi air purifier will be automagically switching to manual mode (sometimes called 'Favourite Mode') every 3 hours.
To do this, we're taking advantage of the already built-in Xiaomi Home automation software.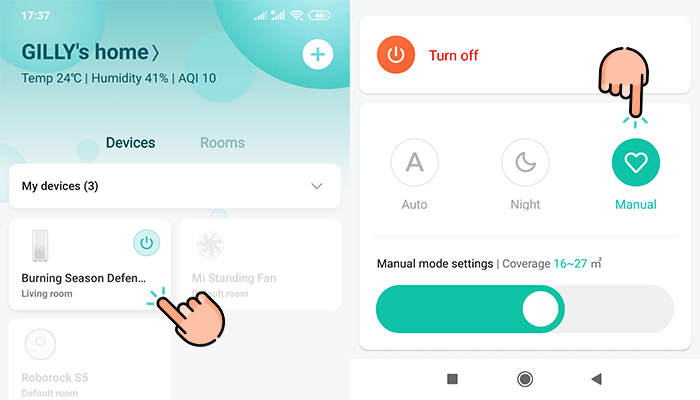 SOLVED: My Xiaomi Purifier Switches to Auto Mode After 3 Hours

7 Simple Steps
1) First, if you haven't already, download & open the 'Xiaomi Home' app.
2) Tap the 'Automation' button at the bottom of the app.
3) Tap the '+' symbol in the top right corner.
4) Tap 'Schedule'.
Tap the dropdown box and then select 'Daily'
Change the Time to '00:01'.
Tap 'OK' in the top right
5) Now tap tap your 'air purifiers name' in the list of 'smart devices'
6) tap 'Switch to manual mode'
7) Tap the 'Tick' icon in the top right.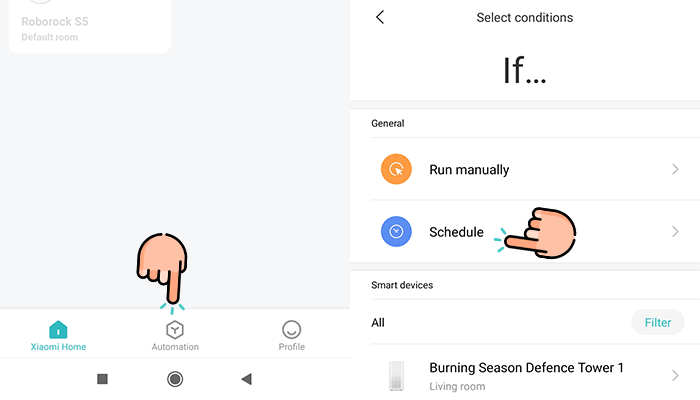 What the heck did I just do?
You just told your Xiaomi Air Purifier to switch to 'Manual Mode' at 00:01 hours.
Okay, let's repeat this.
Now repeat the above step, but, change the time to: 03:01, 06:01, 09:01, 12:01, 15:01, 18:01, 21:01.
SOLVED!

Now every 3 hours your Air Purifier will automatically switch to manual mode.
You'll know it's working because, at 12:00, the purifier fan will spin down. Then at 12:01, our automation software will kick in and you'll hear the fan spin back up. Like a breath of fresh air… bad dum cha.
You can still control the Manual Mode 'Fan Speed' (aka the noise level) setting from the app.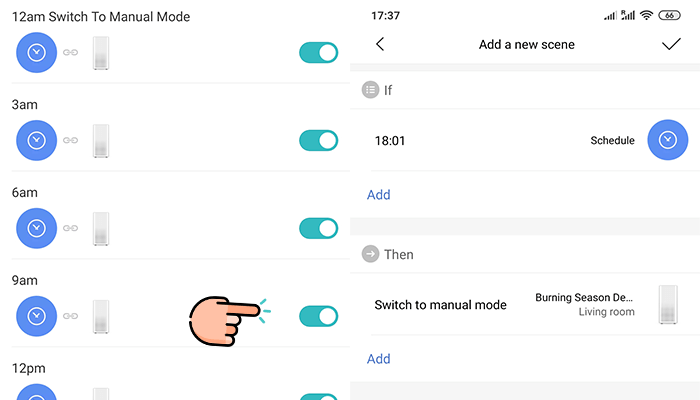 If you ever need to stop the purifier from automatically turning on, just switch the green tabs to off in the automation settings.
Quick Tip: Add a Xiaomi Air Purifier App Shortcut to your phone.
Open the 'Xiaomi Home' app
Tap On Your Air Purifier
Tap the 'Three Dots' in the top right
Tap 'Additional Settings'
Tap 'Add To Homescreen'
Now you can quickly and easily access your PM2.5 reading as well as adjust the 'Manual Mode' fan speed without having to navigate through the Mi Home app. Great right!?
Why 'Auto Mode' is bad?
There are a few reasons why the 'Auto Mode' isn't the best option for you when using your new Xiaomi Air Purifier.
Auto Mode doesn't kick in until the PM2.5 level reaches 50. Ideally, you'll want the PM2.5 level in your home as low as possible. The EU Commission recommends less than 25 is a healthy level.
The inbuilt Xiaomi PM2.5 detectors have been shown in other studies not to be the most accurate. Having a lower PM2.5 rating mitigates this risk as you know you are purifying a set volume of air.
You can keep your PM2.5's low at night while you are sleeping. And, for myself, the ambient fan noise helps drown out street noise.
How about Clean Air in your car? Xiaomi has an in-car PM2.5 solution for that as well!