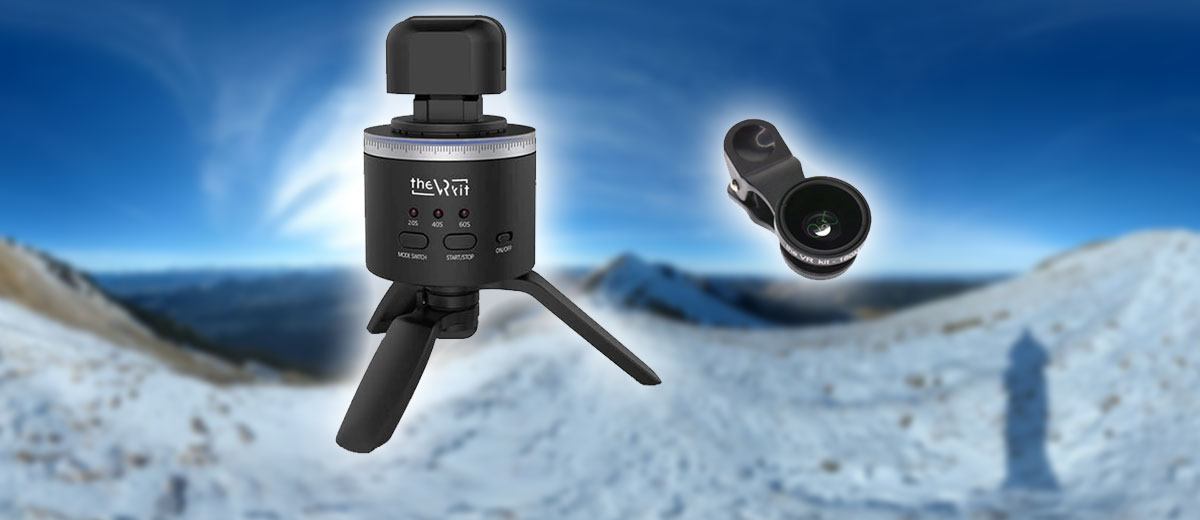 Upgrade your 360 photos today with theVRKit VR Kit…
To get high-quality 360 VR video you need some serious kit… but what about those of us that just want to take 360 photos and share with our friends on Facebook? Enter theVRKit…
[column size=one_half position=first ]
While the theVRKit doesn't roll off the tongue… it is helping to fill a gap in the market for taking hassle-free 360 photos. Whether you want awesome 360 holiday photos that capture the ambience or if you need 360 photos for your work, theVRKit has you covered with its 3 step system.
At a third of the price of a dedicated 360 camera, theVRKit helps you save the pennies by using the tech you already lug around in your pocket… your smartphone…
But… there's big elephant in the room…
[/column]
[column size=one_half position=last ]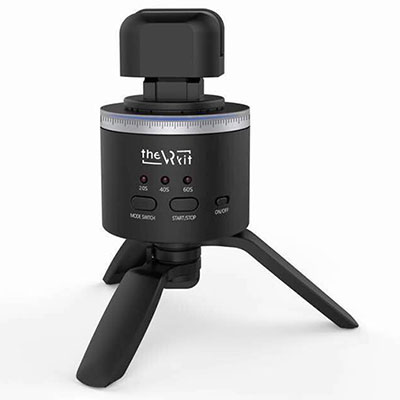 [/column]
Do we even need theVRKit with all the 36o camera apps available for free? I'm going to try and answer that question in this theVRKit review while explaining some of the Pro's & Cons while I'm at it…
Fancy yourself as a 360 photographer?

[column size=one_half position=first ]
Pros
theVRKit Rotator is fast / hassle-free
You can be in your own 360 pics
Easy to setup / use
[/column]
[column size=one_half position=last ]
Cons
Free 360 Photo solutions already exist
720P VR isn't great
Image quality depends on smartphone
[/column]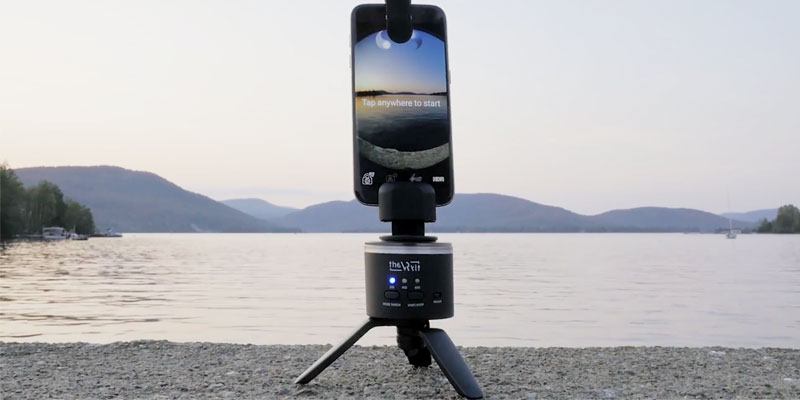 Setup, App & Image Quality
One positive about the theVRKit is that there is minimal setup needed. You simply download the app (Android Play Store or Apple iTunes), attach your lens and you're ready to start snapping 360 photos.
Connecting to theVRKit Rotator is as easy as turning it on and then clicking the connect button in the app. You have options for the 360 spin length at either 20, 40 or 60 seconds. Choosing a longer spin time will help to improve image quality in darker conditions.
The theVRkit legs are detachable and foldable so can be packed away easily. They attach via a standard camera mount meaning you can also attach theVRKit Rotator to most tripods as well.
From this point on, theVRKit App controls the tripod via Bluetooth so you're free to quickly pose and make it into your own 360 photos. #360Selfie
So how is theVRKit 360 image quality?
It's a difficult question to answer as a big component of this… is the quality of your smartphone's camera. If you've have a recent iPhone or flagship Android device then you'll be able to take decent 360 photos… if not then you photos are going to suffer…
I tested theVRKit out with an iPhone 6 and an LG G3 and the difference was notable. With the older LG G3 360 images looking a lot more washed out & blurry.
Overall, even on both smartphones, I didn't find the images to be super sharp. While they're definitely fun to look at pictures taken on the Xiaomi MiJia 360 Camera looked a lot better. But it's three times the price…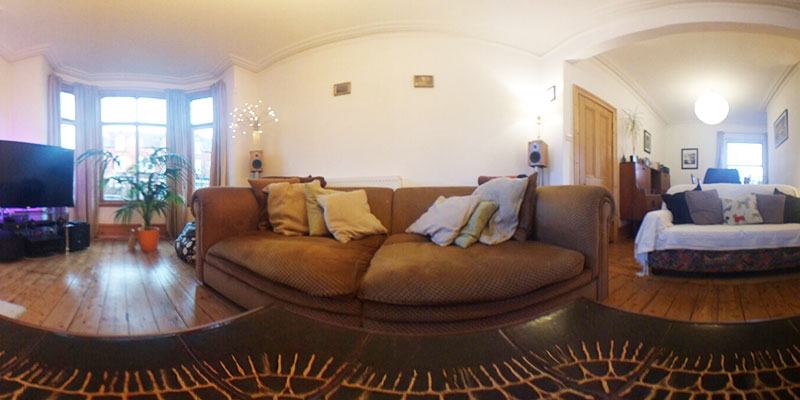 Design & Build Quality
The build quality on theVRKit Rotator is okay and it feels sturdy. Overall though, I think the packaging experience is a little lacking and doesn't give the impression you're opening a cutting edge piece of kit.
While the Rotator legs are foldable with a screw lock for when in use, it isn't the most stable design. This doesn't affect image quality but in terms of durability, I can imagine my clumsy self breaking the legs accidentally.
While it doesn't feel like a premium piece of kit, it has a nice weight to it, there are no rough edges and no moulding issues to be found on either the Rotator or the Fish-Eye Lens.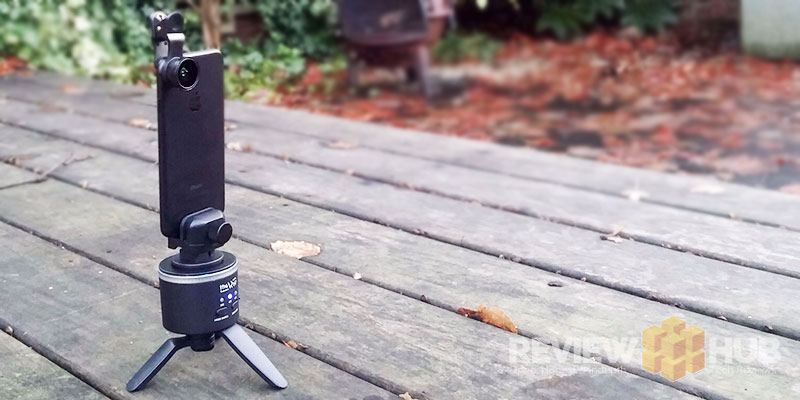 theVRKit – The Verdict
It's an affordable entry level piece of kit for anyone looking to create hassle-free 360 photos. The software and app are basic but that's good for beginners.
Unless you need to take lots of 360 photos or want to be in all your 360 photos, I'm not sure you would need to buy the rotator as well. You can just use the lens alone.
With apps such as Google Camera taking snapping good enough results for hobbyists and dedicated 360 offering better results… theVRKit sits somewhere in the middle.
Overall, it was easy to use and did a good job of stitching the images together, I'm just not sure who the target market would be… is it you? Let me know in the comments below : )
View the latest theVRKit deals below…