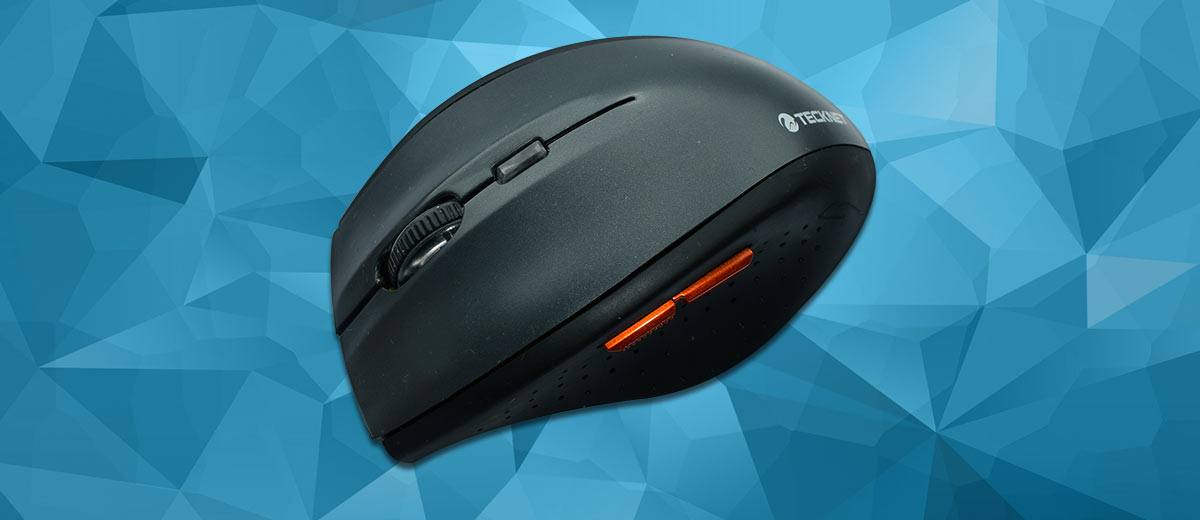 12 Months with the TeckNet M002 Nano and it's still the best budget wireless mouse I've ever used
I'm a workaholic and can spend anywhere up to 14 hours a day at my computer so having a great mouse, for me, is vital. But the other side of me loves a bargain and the idea of splashing out over £50 for a decent mouse scares me, so when I came across the TeckNet Nano M002 just over 12 months ago, for under a ten pounds, I couldn't resist.
What could go wrong? this mouse was cheap and had good reviews on Amazon so I thought I'd give it a chance. I could always, begrudgingly, pay over the odds for a Logitech mouse if the TeckNet Nano didn't meet my expectations.
Well here I am, just over a year later, and I can honestly say the TeckNet Nano M002 is the best budget mouse I've ever used. I've been through my fair share of mice over the years and they've all eventually broken through one means or another. Usually, it's the scroll wheel or connectivity issues that end up letting me down.
The TeckNet Nano M002 is available now for only £7.99
Well not so with the Nano M002 mouse from TeckNet that cost a quarter of what a more well-known brand would have. So let's get to the Pro's and Con's of this wireless mouse.
[column size=one_half position=first ]
The Pro's
Multiple design choices
Great build quality
Good DPI Range
Never lost a connection in 12 months
In-built dongle compartment
Nano Dongle
Works on all common surfaces
Good battery life
[/column]
[column size=one_half position=last ]
The Con's

Little small for large hands
[/column]

Design
There's plenty of colours to choose from with the Nano M002 with my personal favourite being the grey version, the understated look with a flash of orange on the side buttons works really well. A nice little touch with the orange forwards / backwards buttons is that TeckNet added a bumpy texture to the forwards button so you never get the two mixed up.
The click actions are good with the side buttons sticking out enough for them to easily be pressed which isn't the case with the TeckNet Nano Vertical Ergonomic wireless mouse. The scroll wheel has a subtle bump action needing a light touch and features a rubber grip for better accuracy.
On the left and right sides of the mouse, TeckNet have used a soft-touch plastic which feels nice in the hand. The left side also features indented dots for improved thumb grip.
The top uses a smooth plastic which has stayed pretty clean over the last 12 months. There's nothing worse than a mouse that picks up dirty easily. You do get a small build up of finger-grub on the soft-touch sides but it's easily wiped off.
Inside the battery compartment, you'll also find a slot for the Nano USB dongle so it won't get lost when not in use. The mouse also has a clear button on top to change the DPI settings. You have the options to choose between 2000/1500/1000 DPI with 1500 sitting nicely in the middle for me.
Colours: Blue, Black, Grey, Purple & Red
Build Quality
The build quality is great, there are no loose parts and after 12 months of heavy usage the Nano M0002 is still working perfectly with no faults to mention.

Ergonomics
This is where the TeckNet Nano M002 will split people into two camps. It's quite a small mouse, as the name suggests, but this hasn't stopped it being my daily grind mouse for a long time. I have medium to large hands and find the M002 very comfortable for periods of up to around 6 hours. After this, my fingers and hand started to ache a little. If you're a heavy user or have large hands I would suggest you go for a larger mouse than the Nano M002.
Due to the small form factor, your fingers rest in an arched position over the mouse rather than resting flattened on top.
So it really depends on your usage hours. If you aren't going to use the mouse for prolonged periods of time or have regular breaks then the small form factor becomes a positive as it gives you a very accurate grip with your fingers raised off the mouse.
If you suffer from hand ache or use your mouse for prolonged periods of time then you'd be better suited to a full-sized or ergonomic mouse. You can see my full review on the TeckNet Nano Vertical Ergonomic Wireless mouse here.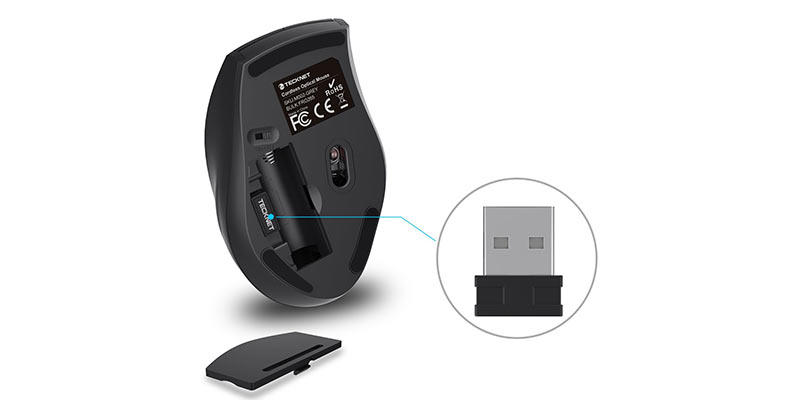 Technical Specification
Warranty: 18 Months
Company Location: UK
Battery-life: 18 Months
Battery Type: AA
DPI Options: 1000 / 1500 / 2000
Buttons: 6 + Scroll
Battery Level Indication: Low battery light
Product Size: 105 x 65 x 41.5 mm
Receiver Type: Nano USB
Connectivity
I've been using the Nano M002 for over 12 months and not once has it disconnected from my computer or seen any type of lag. If that's not kudos for TeckNet then I don't know what is.
It's worth mentioning that the mouse does stop its connection to your computer if it's not used for a while. If you click, the mouse instantly starts working again. This helps to prolong its battery life and becomes second nature very quickly. Connecting the mouse to your computer is as easy as plugging in the USB receiver. No drivers needed for Windows 7, 8 & 10.
I tested the sensitivity and accuracy of the TeckNet M002 on a few different surfaces to see how it fared.
Wood – Perfect
Mouse Mat – Perfect
Jeans & Cotton Pants – Perfect
Glass – Jittery & Unusable (Mouse-mat needed)
The Nano M002 uses 1 standard AA battery with the battery life being very good due to the auto-turn-off technology (ATO). I've changed the batteries once or twice in the last 12 months which is less than the 18 months in the specification but I am a heavy user.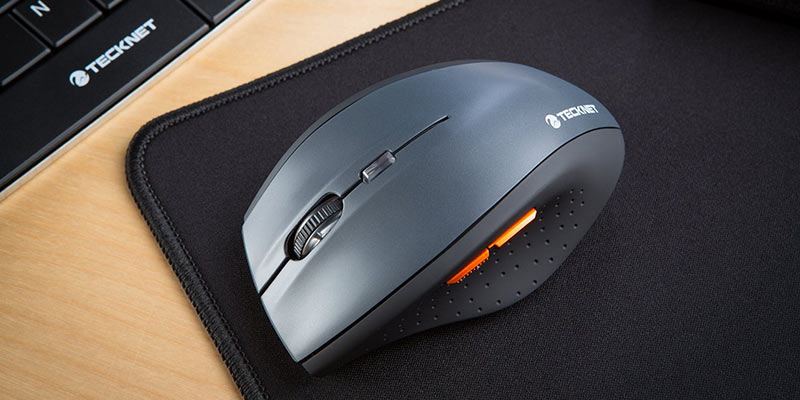 Final thoughts on the TeckNet Nano  M002
This mouse is an absolute gem for the price. It has fantastic connectivity and feels like it should cost double the amount which still isn't very much considering the low starting price of under ten pounds. The only reason not to get this mouse is if you suffer from hand strain or have rather large hands. The TeckNet Nano M002 gets a Review Hub Buy!
The TeckNet Nano M002 is available now for only £7.99