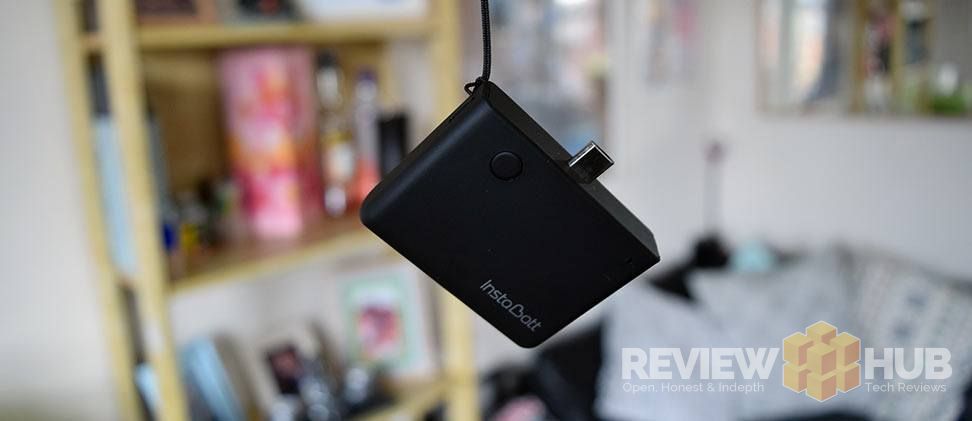 We take a look at the latest 'Pocket-friendly' portable charger from InstaBatt
The InstaBatt isn't for everyone and for a power user like myself it just doesn't have enough juice to earn itself a permanent place in my pocket. That being said I'm not writing the InstaBatt off completely as it's a nifty little device for anyone who needs a small amount of battery top up each day with the convenience of a small form factor.
Where the InstaBatt separates itself from most of the competition is it's an all-in-one solution or wire free. The charging connector comes pre-built directly into the charger allowing you to connect it directly to your phone securely. It's not a unique concept with a quick search on Amazon showing the Iceworks Portable Charger (2500mAh) with its inbuilt cable but where it excels is that you charge and call at the same time.
The InstaBatt comes either supporting the Apple Lightning connection or a micro-USB which will fit most Android phones. I've yet to see if they are planning on creating a USB-Type C model but I'm sure there's one in the pipeline.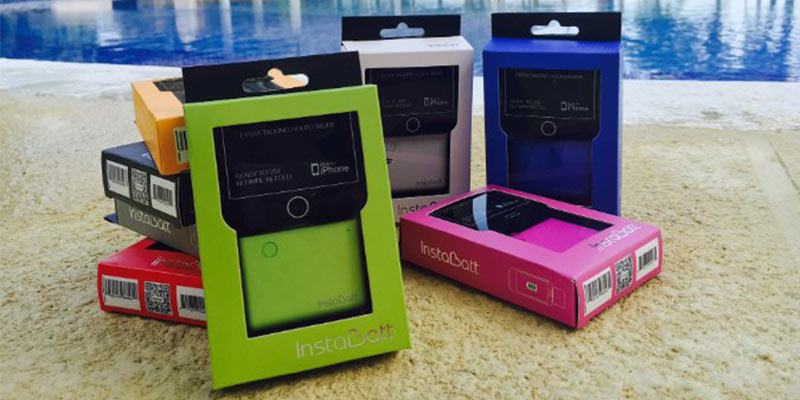 There's not a lot to fault about the little charger so it all comes down to your specific power needs & the price. Do you find that an extra 50% charge would see you through your day? If so, price-dependent, then the InstaBatt might just be what you're looking for.
At the moment, it looks like you can only get the batteries from their website directly and are currently priced at $21.90 which seems a little high to me comes in at £15.40 sterling. This isn't a huge amount of money but there's stiff competition online in the portable battery market.

The Pro's & Con's of the InstaBatt portable phone battery

[column size=one_half position=first ]
The Good
Build Quality
Soft touch plastic
No cable needed
Easily fits in your pocket
Make calls with the InstaBatt attached
[/column]
[column size=one_half position=last ]
Negatives
Small amount of charge
Price higher than competition
Charger sticks out & needs cap
[/column]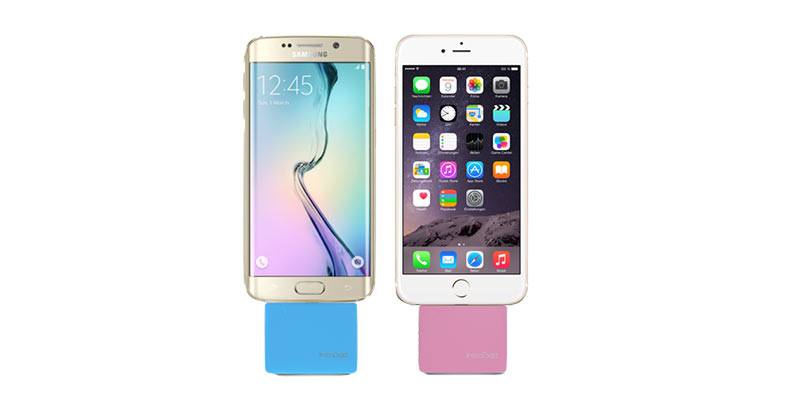 Design & Build Quality
I received the black model from the manufacturers but don't worry it comes in more colours than the original iPod advert to suit everyone. In your hand, the device feels well made with no rough edges. Applying pressure to the device also produced no audible creaking or movement so thumbs up so far.
I like the soft touch plastic and the InstaBatt battery is small & light enough to throw in your pocket and forget about until the dreaded power save bar pops up on your phone like a beacon of doom.
The low weight and charger design also mean that you can attach the InstaBatt to your phone and then make calls as normal which would be much more difficult with a larger charger. I gave my Nexus phone a hell of a shake with the InstaBatt attached (over the couch… just in case) but surprisingly it stayed fully connected to the phone leaving me feeling pretty confident at using it on the go.
It would have been nice to see the InstaBatt design team implement a way to hide the charging port rather than having a little plastic cap to protect the connection on the outside. That being said the Micro-USB does feel secure and any moving parts are more prone to break through the lifetime of the product.
What the heck do the LED's mean?
Blue Light = On
Flashing Blue Light = InstaBatt needs charging
Red Light = Charging
Flashing Red Light = Fully Charged
(Double tap the button to turn off Blue LED)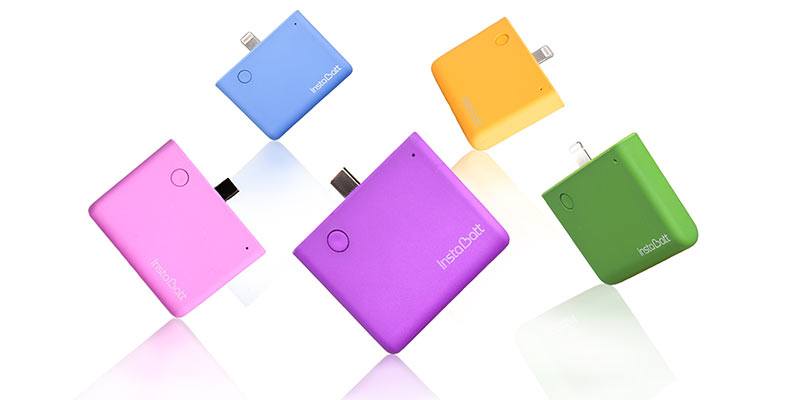 Technical Specifications
Material: Rubber Oil Coating
Battery: 1200mAh Polymer Lithium
Charge Cycles Max: 300
Battery Notification: LED
Product Size: 12x40x52mm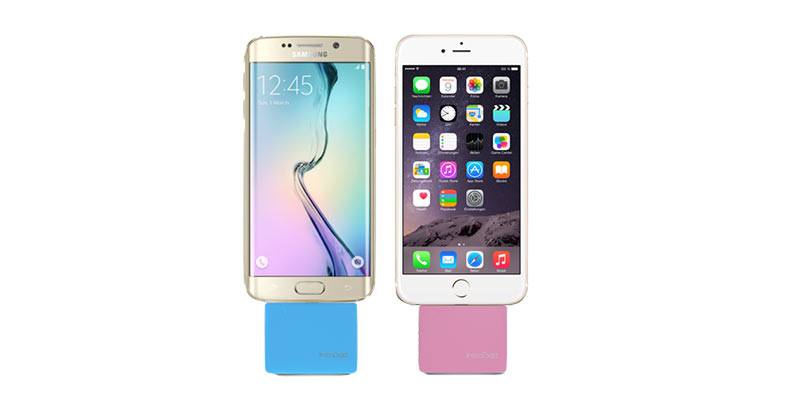 Final thoughts on the InstaBatt phone battery
If like me you carry multiple devices and are always charging on the go then check out the Lumsing Powerbank Review as this will keep you going for days.
If on the other hand you just need a small boost to your phone battery each day then the wire-free lightweight design of the InstaBatt could be the solution for you. It's small, well-built and the soft touch plastic makes it feel a little more premium in your pocket.