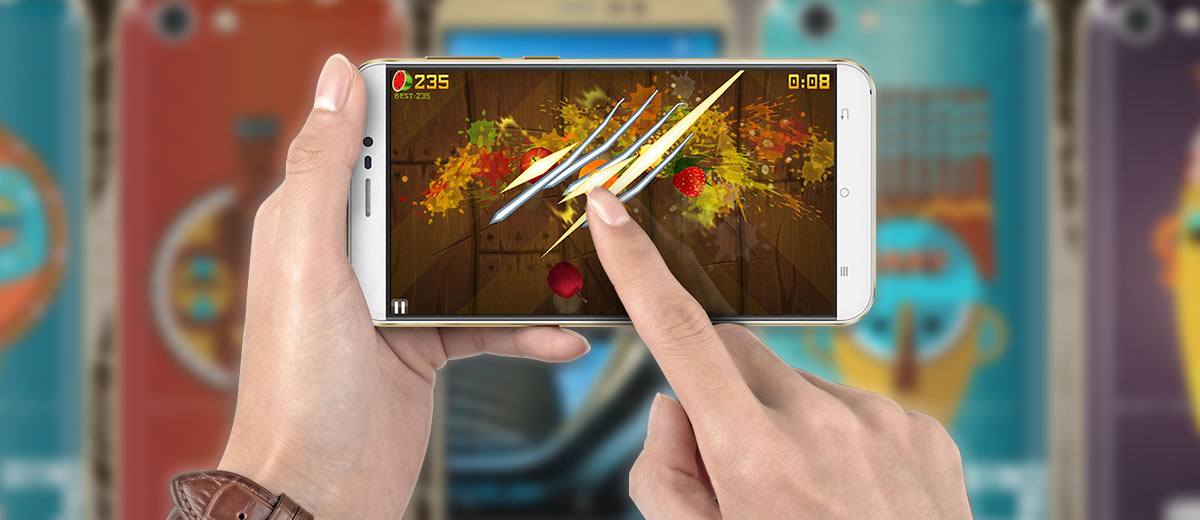 Cubot's latest phone release is the Note S and it comes with a fantastically low price-tag
Update: Looking for the latest Cubot Phone? Top 5 Cubot Smartphones
Which is great news for kids and bargain hunters alike! Although I suspect that it's probably not aimed entirely at the UK market, that doesn't mean you can't benefit and grab yourself a bargain.
It doesn't have all the features of Cubot's higher-end range like the Cubot X17 but it doesn't need to when it's selling for a nudge over £55. Featuring a beautifully crisp 5.5″ screen, 2GB's of RAM and a battery size (4150mAh) that puts most flagships to shame the Note S is certainly off to a good start.
Cubot Note S starts at… UK : £ 57 | EU : €70 | US : $78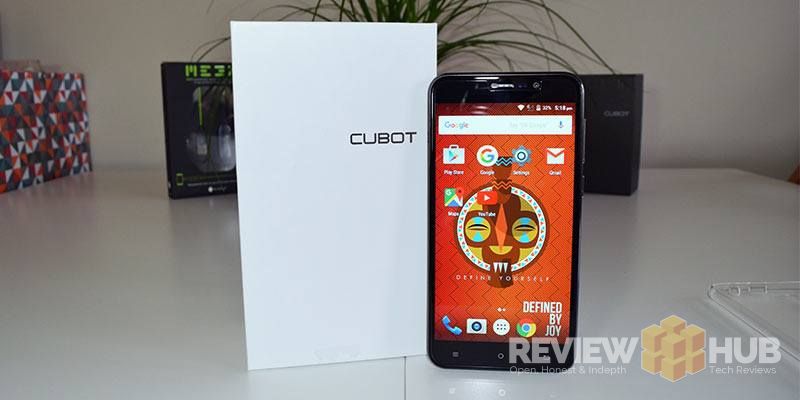 I've been putting the Cubot Note S through its paces for the last two weeks to see how it performs and whilst it's definitely not a flagship killer, it's a really impressive phone. Even more so when we take into account the super-budget friendly price tag.
When it comes down to brass tacks the Note S easily puts a lot of the similarly priced competition to shame. That isn't to say that it doesn't have a few negatives itself but I can definitely see this being the phone of choice for kids & first-time smartphone buyers. Another option in the price range with similar features is the Bluboo Picasso.
So let's take a look at some of the Pro's & Con's of the Cubot Note S before I go in-depth with a hands-on review of the Screen, Design, Software, Hardware, Battery, Camera & Connectivity.
[column size=one_half position=first ]
Pros
Great 5.5 inch screen
Dedicated SD Slot
Great battery life
Quad Core CPU
2GB RAM
16GB Storage
Super Budget Friendly!
[/column]
[column size=one_half position=last ]
Cons

No 4G support
Not Full-HD
No Notification LED
Heavy (big battery)
[/column]

Screen & Design
The first thing you'll notice when unboxing your Cubot Note S is the beautiful 5.5″ IPS screen. Colours appear vibrant & crisp which can be improved even more with the included MiraVision software which allows you to easily tweak the screen colours. Switching MiraVision to 'Vivid' gives the Note S a slightly over-saturated pop effect that looks great.
I was impressed with the touch screen which is responsive and only needs a light touch. This can often be an area where cheaper smartphones suffer but not so with the Note S.
The impressive 4150mAh battery does have the downside of increasing the phones weight, this is masked somewhat by the 5.5″ screen, but if you're looking for a lightweight phone then the Note S might not be for you.
The overall design of the Note S is simple, elegant and works well.
It's an all plastic affair with Cubot choosing a minimalistic semi-soft touch plastic for the rear. After giving the Note S a quick shake and squeeze it feels well made with no loose buttons or audible creaking when applying pressure.
A nice touch is that Cubot have also decided to add a range of designer plastic covers featuring playful African illustrations. Often you have a limited choice of accessories when it comes to the low-end Cubot phones.
Colours Available: Black, White & Gold
Screen Tech Specs: 5.5″ IPS Screen, Good Colour Saturation, 720×1280, 267 PPI, 2.5D, OGS

Software
Out of the box, the Note S comes with Android 5.1 Lollipop with a close to stock android feel. I'm a big fan of the stock Google Launcher which you'll be pleased to know is fully compatible with the Cubot Note S and can be installed directly from the Google Play Store for free.
One piece of non-stock software that Cubot include built-in to most of their phones is CCleaner. You can access the 'CCleaner' functionality by long pressing the circle home button. This then brings up a 'brush icon' which, when pressed, will close down all of your open apps and boost the phone speed.
Other features include: Tethering, Portable Hotspot, MiraCast, Sound Enhancement, SmartWake Gestures, Screen Cast,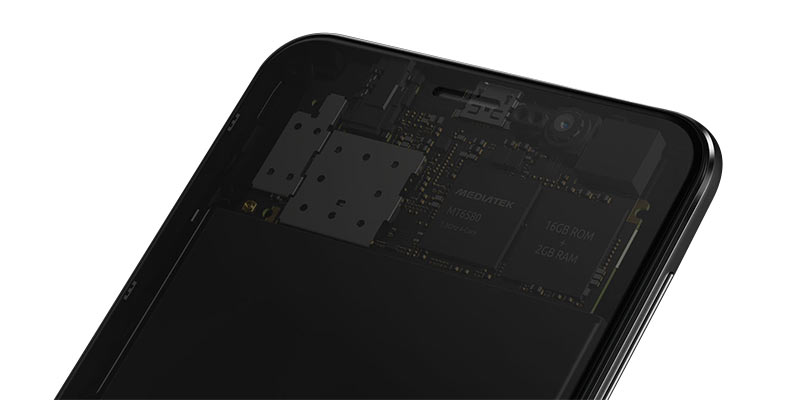 Hardware
The Note S features the MediaTek MT6580 mobile chip which runs at 1.3GHz and is a Quad-Core CPU with a 32bit instruction set. This is combined with a Mali-400 GPU and 2GB's of RAM which easily kept the phone running smoothly during my testing.
This is an entry-level CPU so it doesn't feel as responsive as some of the mid-high range chips from MediaTek, but on the plus side, it's helped to keep the Note S cost so low. Unless you're really pushing the Note S you won't notice any that's it is an entry level component.
The phone also comes with 16GB of internal memory and a dedicated memory card slot allowing for up to 32GB of extra storage. It's worth noting that during testing I found the 16GB of internal memory to be slower than the flagship Cubot X17's memory although this didn't seem to impact the phone's responsiveness.
CPU: Quad-Core 1.3GHz
GPU: Mali-400 MP
RAM: 2GB
Storage: 16GB (read speed: 97MB/s , write speed: 12MB/s)
Expandable: 32-64GB
Gaming
Although the Note S didn't achieve the best AnTuTu benchmark score it still manages to play most Android games easily. Part of this is due to its 720p screen which means it has fewer pixels to move around than a full HD phone. We played some of the most popular and 3D intensive games available on the Google Play Store and you can see the results below:
Modern Combat 5:  Blackout
The Note S performed well whilst I played through the first two levels of the Modern Combat with the settings set to 'better'. I didn't experience any lag with the phone only becoming slightly warmer during play.
Asphalt 8: Airborne
Visual Quality Medium – Played through smoothly no problem.
Visual Quality High – Played through smoothly no problem.
The gyroscope was responsive when playing controlling the movement of the cars easily.
AnTuTu Benchmark v6.0.1
The Cubot Note S scored an okay : 23989
3D – 845
UX – 10368
CPU – 9129
RAM – 3647
Geekbench Score:
Single Core Performance: 351
Multi-Core Performance: 1149
The Note S Geekbench score places it just above the Motorola Moto G.
Speaker Quality
The internal speaker & microphone perform well with voices being clear on both ends during testing. The internal speaker max volume could be improved by being a little louder. This may cause some difficulty when making calls in noisy environments.
The external speaker on the Note S reaches a good volume level. It's lacking bass which is a common problem amongst low-mid range phones. Overall the speaker quality sits somewhere in the middle, you won't be amazed but you won't be disappointed either.
Although the speaker grill on the back of the phone suggests a larger speaker, this is only superficial with the internal speaker sitting to the left of the grill which becomes obvious once you remove the back cover. One downside to having the speaker situated on the back of the phone is that when it's lying flat the speaker becomes slightly muffled.

Battery
You don't often see the battery being a priority at the low-end of the smartphone market but the Note S is a refreshing exception. The battery size is a whopping 4150mAh which easily saw the Note S achieving two days of usage during our testing. It's not quite reaching the levels of the Cubot H1 or the Ulefone Power but at nearly half the cost this is just another reason why the Note S is such good value for money.
Camera
The camera is your typical cheap camera where photos in good lighting look okay but then drop off quite quickly in darker conditions. The built-in flash is powerful and works well. When you are viewing photos taken on the phone screen they look good but when you zoom in you then start to see a lot of artefacts & grain.
The Note S camera is fine if you just take the occasional snap but if you're looking for high quality photos then you're going to have to spend a bit more. You can see all our test sample photos on Flickr by clicking the link below.
Camera Features: Panorama, White Balance, Scene Mode, Face Detection, Timer, HDR, Beauty Mode, Live filters, Multi-angle mode,
[column size=one_half position=first ]
Back Camera:
Samsung
8MP
Dual ISP image chips
5 Element lens
ƒ/2.0 aperture
Blue glass infra-red filter
[/column]
[column size=one_half position=last ]
Front Camera:
[/column]
Connectivity
The Note S has the basic sensors needed for a phone and uses the standard micro-USB connection for charging and data-transfer.
Frequencies Supported: GSM 850 / 900 / 1800 / 1900MHz, WCDMA 900 / 1900 / 2100MHz
3G: YES
4G: NO
Bluetooth: 4.0
GPS: GPS, A-GPS
Sensors:Accelerometer,Light sensor, Proximity Sensor
USB OTG: YES
USB Type: Micro-USB
SIM support:  Dual Micro-Sim cards
WiFi: 802.11a, 802.11b, 802.11g, 802.11n
Will the Cubot Note S work in the UK?
3G – YES
The UK 3G band is 2100MHz so there is support for all networks.
If you'd like more on this please read – Will a Chinese smartphone work in the UK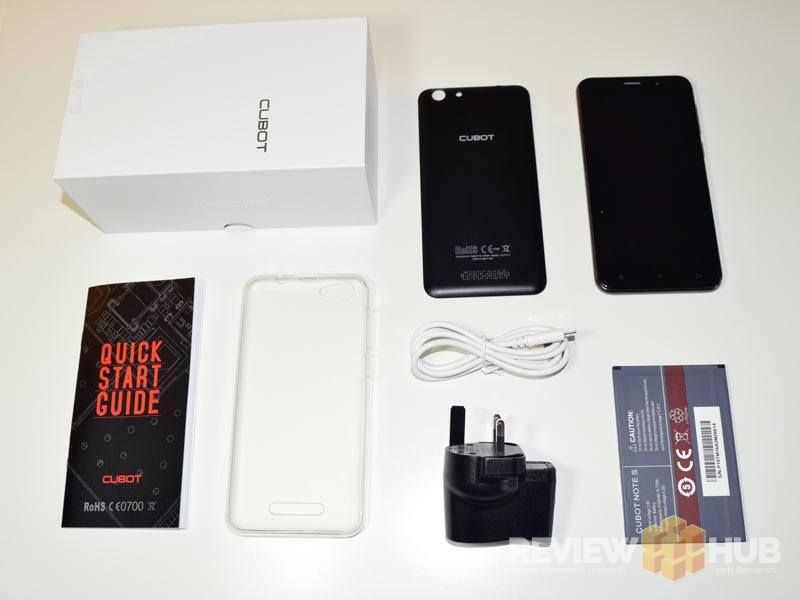 What's in the Box?
Inside the box of the Cubot Note S, you'll find: 1 x regional charger, USB to micro-USB cable, 4150mAh removable battery, quick start guide, silicone case and a screen protector which has already been applied.

Final thoughts on the Cubot Note S
I'm a big fan of the Cubot Note S for a few reasons. The number 1 reason being the 5.5″ bright & crisp screen which easily matches some of Cubot's more expensive phone whilst outperforming the similarly priced competition.
Add to this the giant battery, 16GB of storage, decent specs & a clean OS and I really think Cubot are onto a winner with the Note S. It won't suit everyone but if you're looking for great value and care more about a decent screen than an award-winning camera & 4G then do yourself a favour and save yourself some money.
You won't be disappointed with the Note S. The Cubot Note S gets a Review Hub Best Buy!
Cubot Note S starts at… UK : £ 57 | EU : €70 | US : $78
If you have any questions about the Cubot Note S or have some top Cubot tips to share, comment below. Feel free to share.