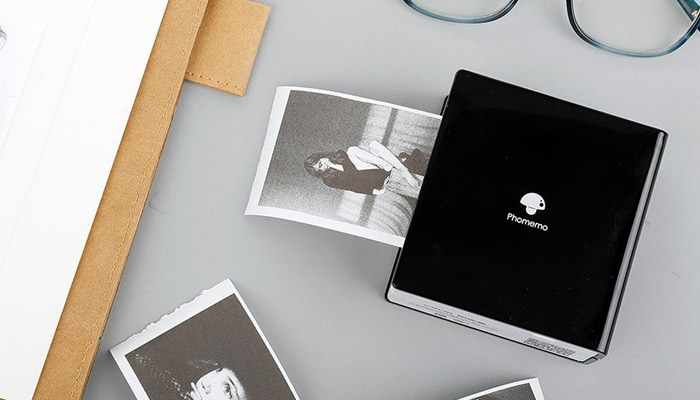 In a world of super high-resolution pixel-perfect displays comes… the Phomemo Sticker Printer.
There's always been an allure to the tactile, the touchable, the physical things in this world. And it's for this reason that the portable Phomemo sticker printer is so much fun!
Like the Polaroid before it, the Phomemo printer aims to be instant, but unlike Polaroid, it aims to be versatile. You can print photos, shopping lists, famous quotes and even 2m long banners.
We've been testing out the Phomemo sticker printer for the last two weeks to find out its pros, its cons and whether it's worth your hard-earned cash.
This week's best Phomemo Sticker Printer offers…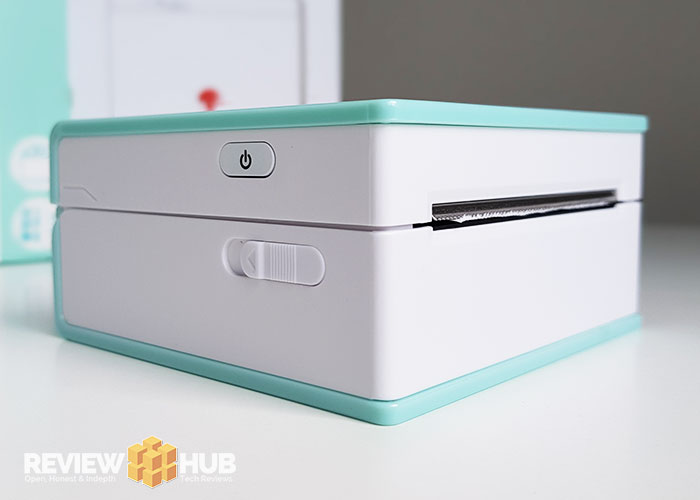 Setup & Build Quality
It's always good news when you open a new gadget and within 2 minutes you're up and running, completely issue-free. Using the Phomemo sticker printer is as easy as removing the seal from the printer roll, turning it on, downloading the Phomemo App (Play Store | App Store). Now you're ready to print some of those photos!
The printer itself is packaged well, feels solid and arrived in pristine condition. My only criticism is that the printer colour is a high-gloss, while the online photos look a little more matt. Not a deal-breaker but worth mentioning for the design-conscience.
Print Quality, App & Features
Let's talk printing. If you're are looking for high-quality black & white prints on the go… then it's a Pho-no-no. The Phomemo creates low-resolution retro style photo stickers and that's a good thing.
But it's not just photos, you can print shopping lists, quotes, notes and study cards all instantly from this lightweight little gizmo.
The app itself is quite basic, with most of the templates printing out too thinly or grainy to be a lot of use. This doesn't matter though as you can use the app for printing only. Go and download Photoshop Mobile and then you can get really creative with your prints.
I will mention one cool feature that Phomemo App does have; Banner Printing. You can print large continuous letter banners and thanks to the larger text, the quality improves massively with solid bold lettering.
Top Tip: Bold black & white images print best. I also found that the 'Thick' print setting worked best 90% of the time.
One con that's worth mentioning is the print margins. The Phomemo app leaves quite a large unused border either side of images. Since the rolls are quite small, I can see at least 15% not being utilised for printing. It'd be great if, in a future App update, there was an option to set your own border/margin size in the print settings.
Overall though, I enjoyed my time printing with the Phomemo. Hopefully, all my test prints will give you an idea of the stylised result that the Phomemo device prints.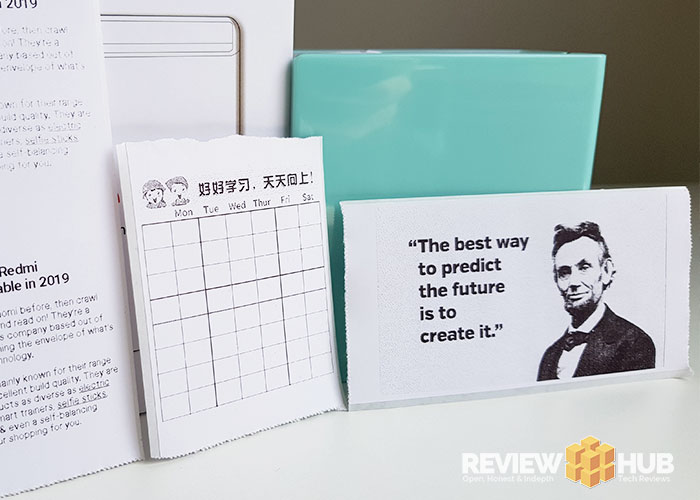 So who's the Phomemo Pocket Printer For?
If you're looking to print out cool pictures of your friends to stick on your walls, yeah the Phomemo will do that. Just remember you're going to be getting a retro grainy effect.
Where the Phomomo comes into its own though, is as a study aid, list maker and instant-printer. If you need to remember a quote, a maths calculation or need a quick to-do list, the Phomemo will have you covered in less than 5 seconds.
So in this respect, I can see it being a cool gift. Who wouldn't be excited to open up a Phomemo on their birthday!? But, can I see student forking over $70 (£50) themselves, probably not.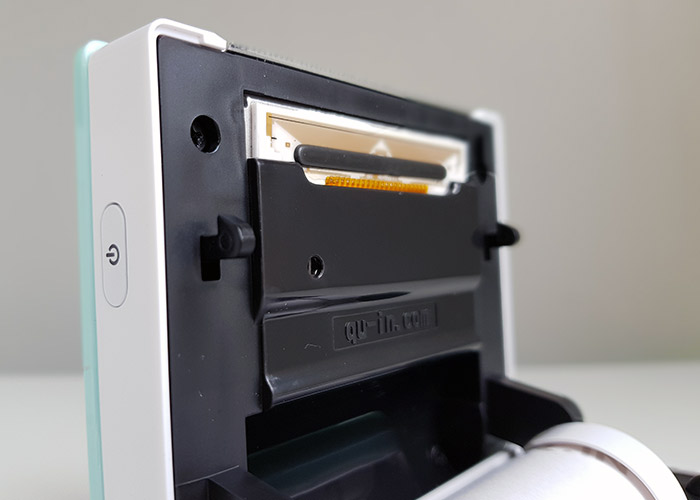 Battery Life
Battery life is another aspect that the Phomemo sticker printer excels at. I've been using it for two weeks and haven't charged it yet.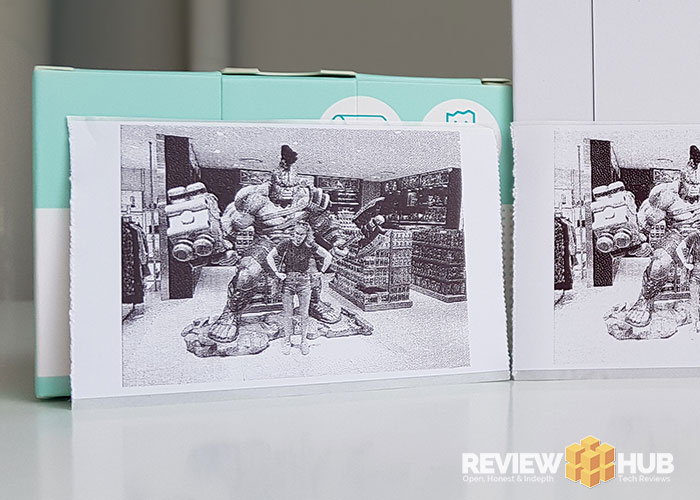 What's in the box?
Inside the box, you get the Phomemo Sticker Printer wrapped in protective plastic, 1 sticker roll inside, a quick guide and also a micro-USB cable. I'd recommend purchasing a box of 3 stickers rolls at the same time.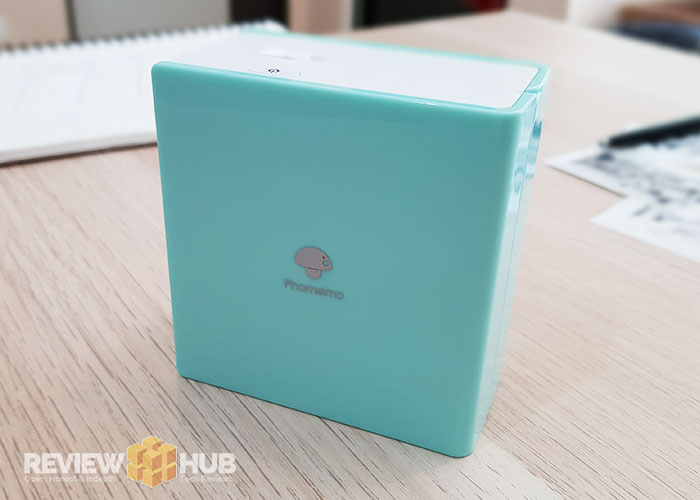 Phomemo Printer – The Verdict
It takes a bit of trial and error to get the print results you want, so I'd like to see Phomemo include a few extra sticker rolls in the box. This aside, I've really enjoyed using the printer, and it's even earned a place on my crowded work desk.
Do we recommend the Phomemo Sticker Printer? It's a yes. Who doesn't want an instant inkless printer on their desk? It's super fun!