Please, will someone tell me how to disable the Google AI Assist button on the side of my Xiaomi Mi 9 phone!
I feel your pain. As someone who also finds the dedicated Google Assist (or Xiaomi AI) button on the side of my shiny new Mi 9… just plain annoying.
I want it gone and I want it gone fast!
Related: Fix Your Mi 9's broken widgets in less than 1 minute
Related: Best Xiaomi Phones – 2020 Edition
At this point, there isn't a way for you to change the buttons primary purpose, so let's just go ahead and disable it for now. Hopefully, in a future Xiaomi MIUI update, they'll be an option to customise this button.
The 'disable Google Assist / AI button fix' works on the following Xiaomi phones:
Xiaomi Mi 9
Xiaomi Mi Mix 3
Xiaomi Mi Mix 3 (5G)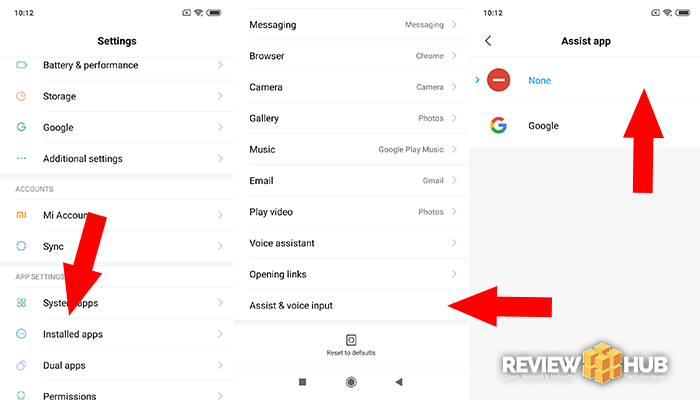 How To Disable The Xiaomi AI Button
Open Android 'Settings'
Select 'Manage Apps' or 'Installed Apps'
Select the '3 Dots' in the top right
Select 'Default Apps'
Select 'Assist & Voice Input'
Select 'Assist App'
Select 'None'
Easy Right!
Now when you press the AI or Google Assist Button on the side of your Xiaomi phone, AI won't load up. You can still use the button to view your notifications on the lock screen.
Have you got any Xiaomi Mi 9 tips? Let us know in the comments below.
Related: Improve Your Xiaomi Mi 9 – Battery Life (coming soon)