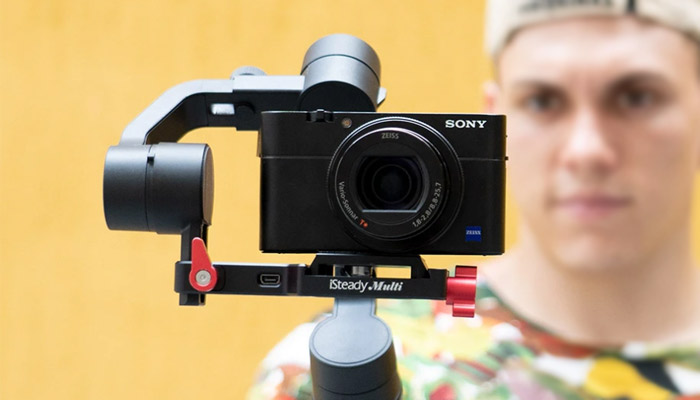 Is the Hohem iSteady Multi the Perfect Budget Travel Gimbal? Let's find out.

The key to good design is solving a common problem in an elegant way. And that's exactly what the Hohem iSteady Multi Gimbal does.
Rather than buying yourself a gimbal, and then having to buy an adapter for your GoPro, your phone and camera. Why not save yourself some hassle and get everything you need packaged neatly into one box. And if you have a Sony camera, you'll love the extra features you can get from the iSteady Multi.
This gimbal weighs 530g, with a maximum payload of 400g which easily covers all smartphones (well maybe not some of these beasts), action cameras and small point-and-shoot cameras like Sony's Compact range. Anything with an interchangeable lens is likely to be too heavy though. But, if you're looking for a larger DSLR gimbal, for I recommend checking out Zhiyun & Feiyun (Amazon).
Pros
Very Smooth Stabilisation
Premium Carry Case
Good Build Quality
IPX5 Water Resistance
Very Easy To Use
Cons
Smartphone Clearance
App is behind the competition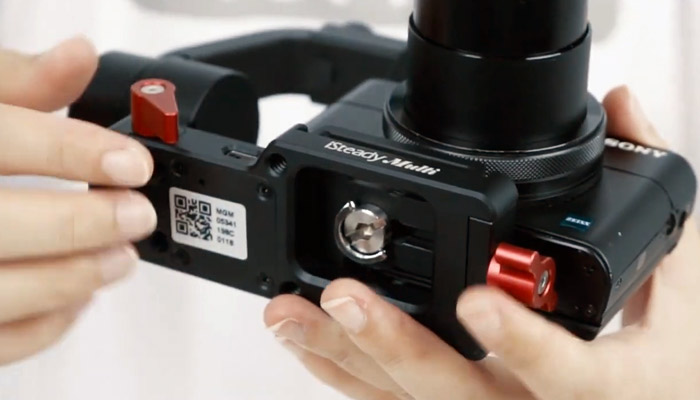 Mounting Options
The Hohem iSteady Multi uses a quick release plate for all three mounting options: a 1/4″ thumbscrew to attach action cameras & point & shoots and a separate smartphone grip for mobiles.
Inside the bundle, you only get one quick-release plate. So, if you're intending to quickly switch between cameras or camera and phone, you'll have to purchase an extra one or unscrew the 1/4″ screw each time.
The plate itself is secured by the red quick-release button and also a tightening screw. It's a nice touch that prevents your camera or phone from sliding off the gimble unexpectedly. The second red switch lowers the mounting plate. This is useful for smartphones and cameras as they don't catch on the gimbal when tilting low shots, although with larger phones we still had issues with vertical clearance.
Overall, its a decent setup that's made even easier by Hohem's clever quick release systems.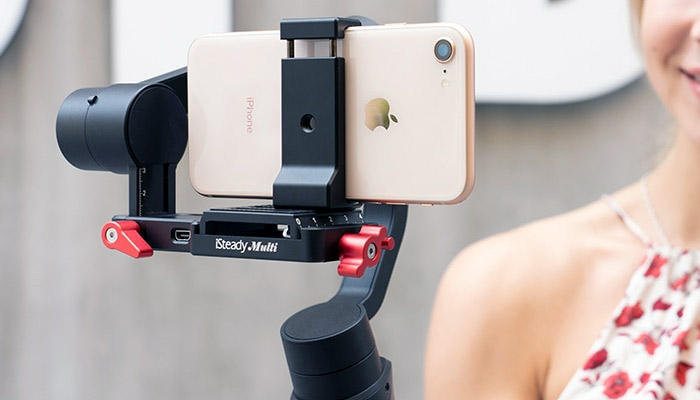 Smoothness, Stabilisation & Modes

Now if a gimbal needs to do one job right, it's smoothness and stabilisation. The Hohem iSteady Multi succeeds on both parts.
It has 4 different modes that you can choose from.
Pan Follow (Left & Right Follow / No Tilt)
Pan, Tilt & Follow
All Lock Mode
Inception Mode (360 horizontal pan)
There's also a trigger button on the back for returning your shot to its initial viewpoint or for faster pans and tilts.
Hold For Sports Mode (Faster Pan & Tilts)
Double Tap – Returns to default position
On the Front Panel, you have access to the following.
Record (Bluetooth or Sony Cable)
Sony Zoom
Joystick
Mode Changing Button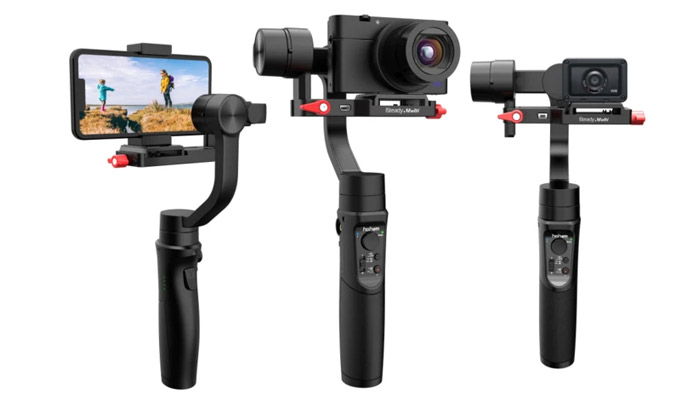 Design & Build Quality
It's worth mentioning that this gimbal is a mix of metal and plastic. However, the plastic is made from a high-strength nylon infused with glass fibers. In your hand, it feels like regular plastic, but this extra step from Hohem will prolong the gimbals lifespan, and enable it to take a few more knocks and bumps. Metal would have been nice, but at this price-point, it's a great compromise.
The grip is ergonomically shaped to help prevent hand strain all the buttons easily accessible. We also get a full sized USB-Type-A for charging your camera or a microphone on the go from the 3600mAh battery (latest upgraded version now has 4000mAh).
Talking of microphones and iSteady Multi includes a 1/4″ female screw mount above the USB ports to attach any of your extras such as LEDs and microphones. Or you can even attach the tripod to give yourself extra grip.
It's thoughtful touches like this that puts this Gimbal ahead of the competition and warrants its higher asking price. Having your extras attaches to the stem means your not eating into the 400g payload limit.
Finally, we have an LED Battery indicator on the right side so you can't get caught off-guard in the middle of filming.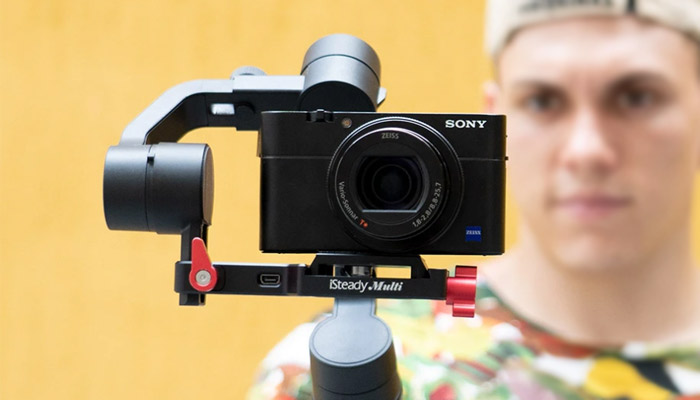 Hohem iSteady Multi 3-in-1 Gimbal – The Verdict
If you're looking for a versatile gimbal to take travelling or to use with a GoPro, Mirrorless & your smartphone, the Hohem iSteady comes in a neat little package. The stabilisation and features are top-notch, but it's let down by the overcomplicated companion app.
If however, you record 99% of your footage on your smartphone, then there are better and cheaper gimbal options available without the clearance issue.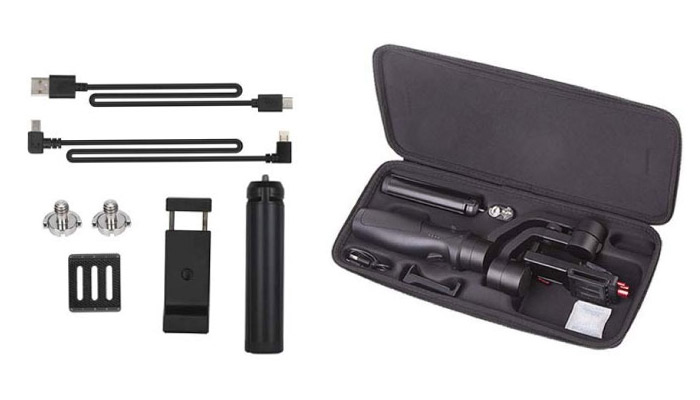 What's in the box?
While not unique to Hohem, the iSteady Multi Gimbal case is a step above the budget competition meaning you can easily chuck this in your backpack without worrying about any damage.
Included in the case is the gimbal, hybrid handle/tripod, charging cable, mounting screws, phone attachment, user guide, quick-release plate, Sony multi-camera control cable.
If you want more than one quick-release plate, they are available to purchase. This way you can hotswap between cameras on the fly without having to unmount each time.