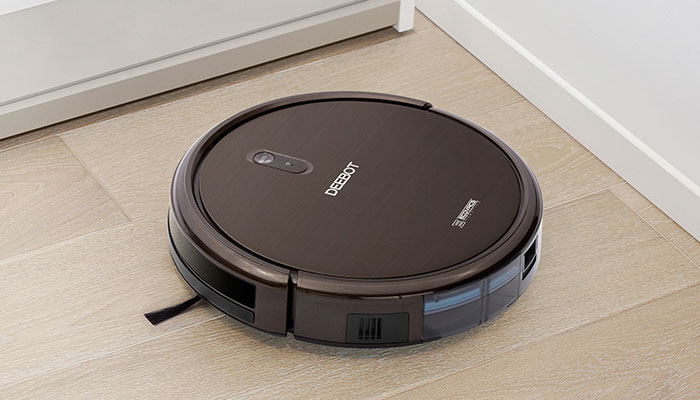 You wouldn't hand-wash your own clothes, or wash your own dirty plates, heck even manually brushing your teeth feels like a blast from the past… So why are we still pushing around vacuums like it's some sort of miracle workout!?
It's time to embrace the future! The latest robot vacuum to wheel itself into Review Hub HQ is the Deebot N79s from ECOVACS. I've had the little mahogany robot cleaning my flat for the last 3 months to see how it performs, and more importantly, whether it can replace my trusty Xiaomi Roborock S50.
During my time with the Deebot, I've been paying close attention to the ease of setup, build quality, vacuum controls, cleaning efficiency, battery life & overall maintenance needed. Why? so I can let you guys know whether it's a robot cleaning legend or one for the scrapheap.
You can check out the latest prices below or skip ahead to the pros & cons.
The Good

Dual-spinning brush design
Control via App or Remote
Good vacuum suction
Gentle Edge Detection
Alexa Voice Control Ready
The Bad

It's an ugly brown colour
The app is basic
No Spares included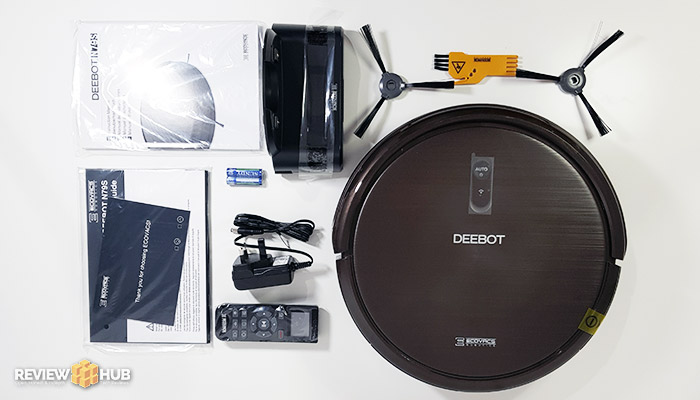 Setup, Design & Build Quality
Setting up the N79S is simple and straightforward. Once you switch on the power button (hidden on the side), you can then connect to the Deebot via the ECOVACS app, or set it off cleaning straight away by using the included infrared remote.
Once the app is downloaded, you can then connect the N79s to your home WiFi network. It does take a good few minutes after you've entered your home network password for it to finish setup. I was beginning to think it'd broken, but it turns out you just have to be patient.
Now you have two options. You can either set the Deebot N79s off manually or set up a cleaning schedule. This is where the genius of robot vacuums come into play. You can set it to clean the house while you're out at work!
Tip: Always watch a robot vacuum the first time you use it. This way you can move any wires and clear loose objects that might get in its way.
Onto the design and I'm… erm… well… let's just say; I'm not the biggest fan. I don't get why you'd make something so futuristic the same dark mahogany colour as David Dickinson. But hey, beauty is in the eye of the beholder.
Apart from the colour, it's a pretty nifty vacuum with a low clearance of just 7.8cm letting it easily get under furniture and sofas. The build quality is solid without any noticeable wear and tear throughout my testing period.
The spinner brush underneath does seem attracted to my girlfriends curly blonde hair, but ECOVACS includes a handy little tool for cutting this out. Overall it's a solid robot vacuum that's let down by a very strange colour choice.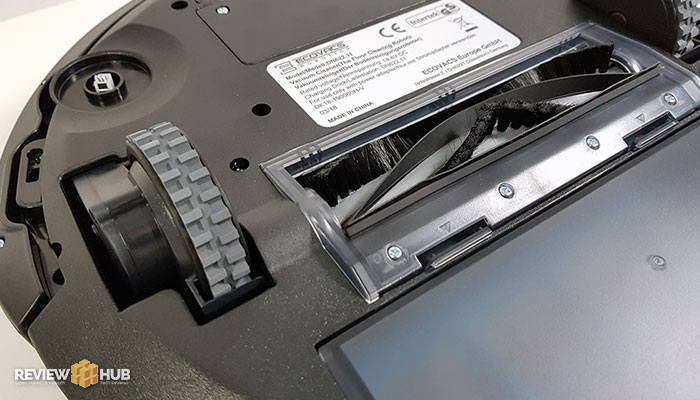 Cleaning Performance (Hardfloors & Carpet )
You've got three options when setting the Deebot N79s off to clean. You can set it to auto, clean the edges and spot clean.
I find it rather frustrating watching the N79s clean as it uses the 'ice hockey' technique. What I mean is that it bounces around without any real purpose and it's hard to tell whether it's thoroughly cleaning my flat or whether it's had a few too many tequilas.
For the cleaning, it uses two rotating sweepers and a spinning brush underneath that picks up the more stubborn dust and dirt. During the 3 months I've been using the vacuum it's done a good job of keeping my flat clean although I have to run both an 'auto clean' and then an 'edge clean' to get the desired result. Just using auto tends to leave crumbs and mess around the edges.
My flat has both hardwood floors and carpeted areas which the N79s moves between easily doing a good job on both. One issue I did have was with wires. As the N79s model isn't very tall, it easily gets under all your furniture and will gobble up any loose wires. So a bit of prep is needed before you use it for the first time.
Controlling the robot vacuum can be done using the app or the remote control. I always tended to go for the app. But having a backup is a nice touch. There's also a handy remote holder built into the charging dock to store the remote.
Overall I give the Ecovacs Deebot N79s a 7/10 for cleaning. It's not on par with the Roborock S50, but it's still a good option, albeit a bit frustrating to watch.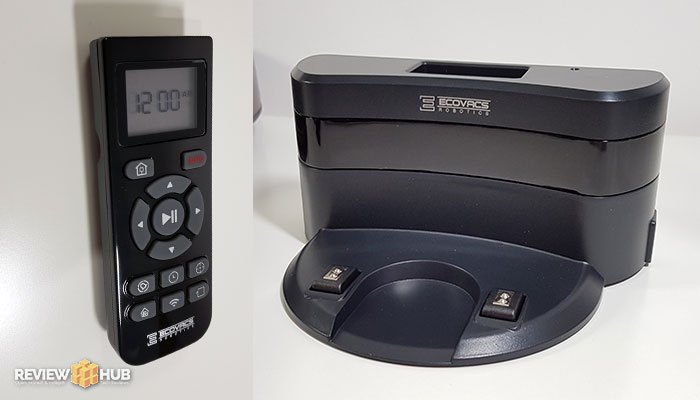 Battery Life & Maintenance
Once you open up the Ecovacs app, you can check on the vacuums maintenance schedule. The app shows a percentage left for the side brushes, main brush and filter. After using it every day for a three of months, I've still got over 70% left for all three replaceable parts.
With most other robot vacuums that I've tested, there have been spare brushes and filters included in the box. It's worth noting that you don't get any extras with the N79s.
Battery life has been good. It's been able to clean the entirety of my 85m² flat from a single charge.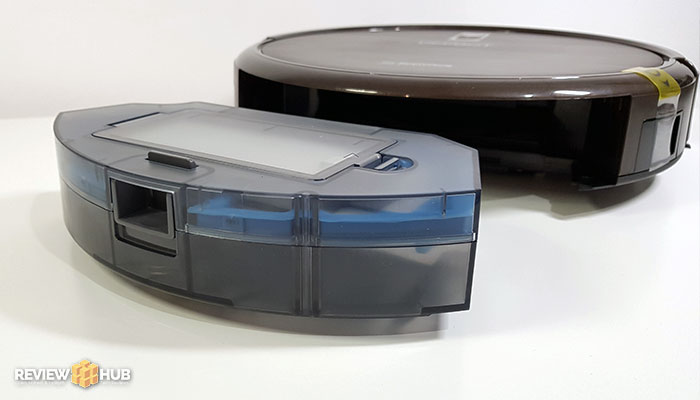 ECOVACS Deebot N79S – The Verdict
The Ecovacs Deebot N79s has done a good job of keeping my flat clean and dust free without any input from me except setting up a schedule and moving some wires.
While I'm not a fan of the 'ice hockey' cleaning method that it uses, I can't deny the positive cleaning results that it's provided. Having the choice between a physical remote and using the app is going to be a big plus for some, but I just can't get over the brown colour! :D
Ecovacs often have big sales on their Deebot robot cleaners so be sure to check out the deals below as well a look out for upcoming promotions. As always, thanks for reading and comment below with your questions.
This week's best Ecovacs Deebot N79s offers…