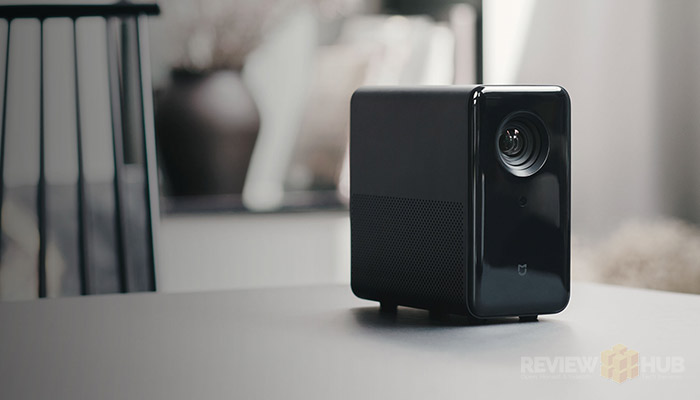 Xiaomi is a Chinese electronics company well-known around the world for its smartphone line. Their phones are packed with features that give more "premium" smartphone brands a run for their money, and best of all, their devices cost a whole lot cheaper too.
But the last few years have seen this company drastically go beyond the mainstream smartphone market. It seems that Xiaomi is positioning itself as an all-around electronics hardware/software company (pretty much similar to its Korean counterpart Samsung); the company now sports whole new product lines of laptops, TVs, and even vacuum robots.
With the release of this Xiaomi projector, it seems like the company is finally dipping its toes into the affordable projector market. Their ultra-premium laser projector has been around a while now, but can this offering stand up to its competitors? Or will it fall into obscurity like many other "smart" projectors that have gone before it?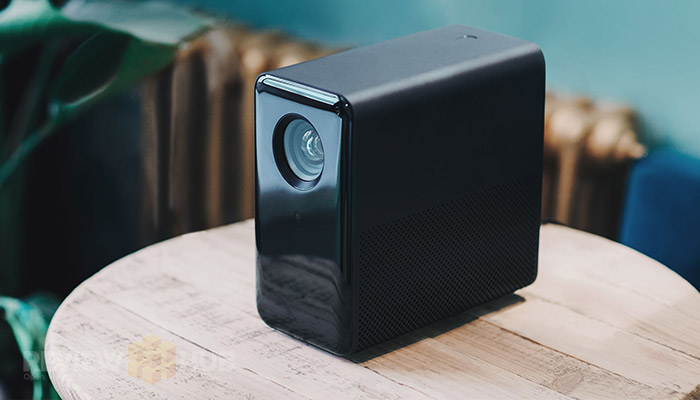 Xiaomi Projector Performance & OS
With its T968 (4-core) 1.8 GHz processor, it's quite beefy. It has a 2GB of onboard memory (DDR3 RAM), plus another 16GB of supplemental flash memory.
Why the need for all of this processing power and memory, you might ask?
Well, what's special about this particular projector is that it comes preloaded with Xiaomi's own MIUI TV system. It's a great interface for browsing video content- your own (through connected devices or through AirPlay/Chromecast) or from MIUI's own repository of videos. Most of the videos on MiUI are in Chinese, though there's probably a few gems on there that you might enjoy.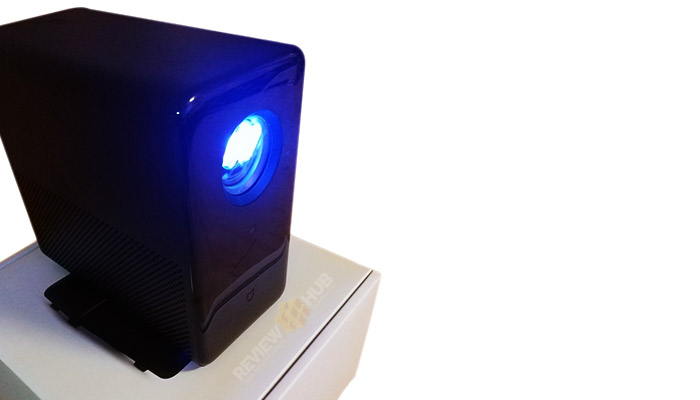 Projection Quality
For such a relatively small device (compared to other projectors of similar build and power), the Mijia's projection quality is something to behold. The main projector itself uses OSRAM's P1W/A lamp beads, which have an expected life expectancy of a whopping ten years. As for the projection itself, you can have it from any size between 40 to 120 inches (with a projection distance of three meters).
However, for the optimal viewing experience, 80 inches seem to be the sweet spot for a crisp and clear display. The device itself has an auto-focus feature- all you need to do is turn on the projector, wait for a few seconds for the auto-focus technology to kick in, and then the system will automatically adjust the focus of the projection depending on its distance from the projection area.
As with most projectors below the £1000 mark, it shows itself off in a dark room or a night. In the day colours look washed out and lack vibrancy. Once you draw the curtains though, the projector comes alive. Colours are vibrant, contrast is good and you have yourself a home cinema smaller than a shoe box. You just need to crack open the beers and call your mates!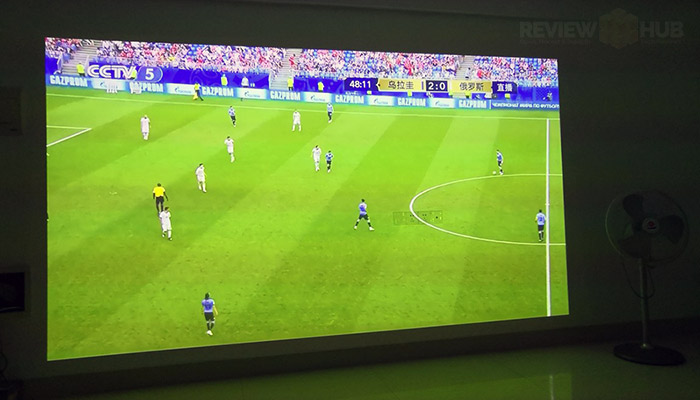 Another cool feature is the projectors lens distortion correction. You can angle the projector at your wall from a side-on angle and the inbuilt software will 'automagically' correct the picture.
It's important to note that it also has a built-in dynamic contrast that delivers a contrast ratio of 500:1. The HDR10 video decoding tech also makes highly dark and highly bright images project more clearly and evenly. The projector can support videos and pictures up to 4k resolution.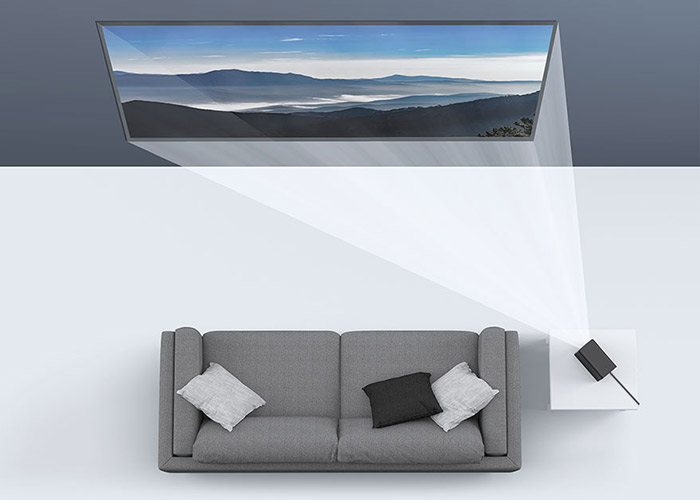 A Note on Sound Performance
For a projector of this size, the sound is decent enough. The two in-built 10W Dolby speakers provide enough audio power to fill a medium-sized room with sound. This is great if you want a more "cinematic" feel to your audio. However, the sound is a bit lacking when outputting lower frequencies. However, you can use an external audio box if you want to amp up the sound.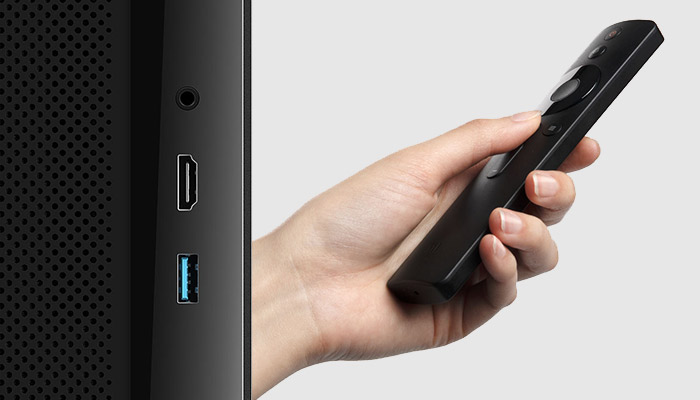 Overall Physical Design
Xiaomi's design aesthetic for most of their products is "the sleeker, the better." This is pretty evident with the Mijia projector. It's pretty small, compact, and comes in sleek black shade. It is typically Xiaomi- which means that it's pretty easy on the eyes.
Also because of its size, it's easy to store and won't take up much space compared to other projectors. All of the connections are found on the back- the audio inputs, HDMI, and USB ports. The four non-slip rubber pads on the bottom ensure that the device does not move around when placed on a table or any other slick surface.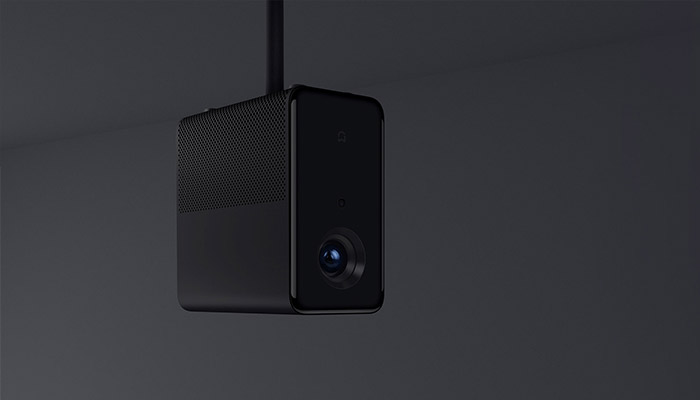 Xiaomi MiJia DLP 3500 Lumens Projector – The Verdict
For its price, you can't find a better performing projector than the Xiaomi MiJia DLP Projector.
Obviously, it's an ideal portable projector for presentations (especially when you're in the fields of business and the academe), but it also shines when used for home entertainment. Video is the best kind of content to make full use of what this device can offer. It can make you feel as if you have your own cinema, right at the comfort of your own home.