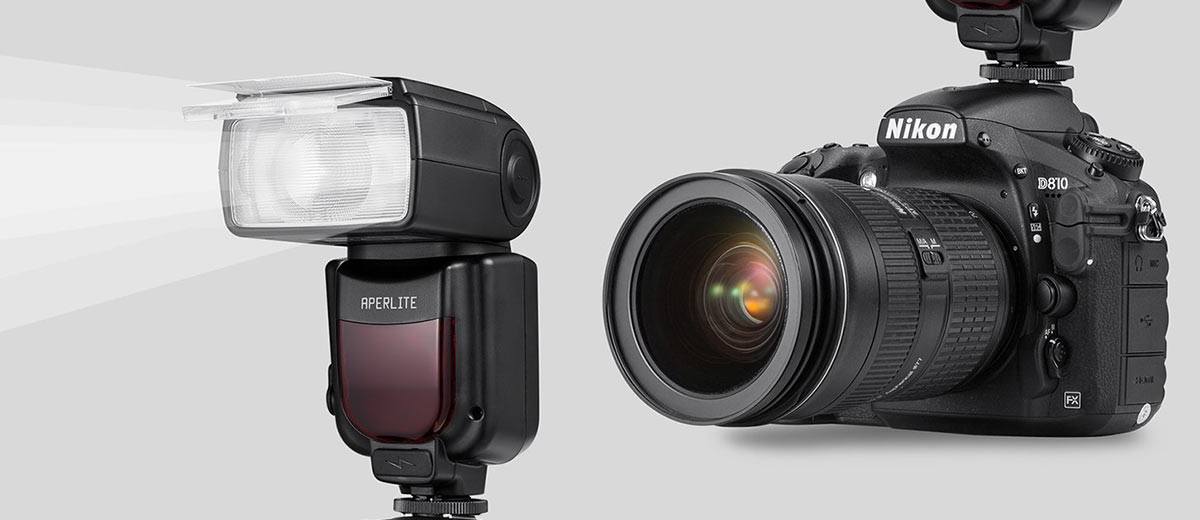 Improve Your Photography with the Aperlite YH-500N
[column size=one_half position=first]
Recently, I got my hands on the YH-500N DSLR flashlight from Aperlite. Although not a photography expert myself, I've been using it with my product photography over the last few weeks to see how it fairs in terms of build-quality & features.
If you're looking for an in-depth tech review from a seasoned photographer then this review might not be for you. On the other hand, if you're an enthusiastic photographer who's been researching into buying a flash system and want to know about the features & build quality included then read on.
[/column]
[column size=one_half position=last ]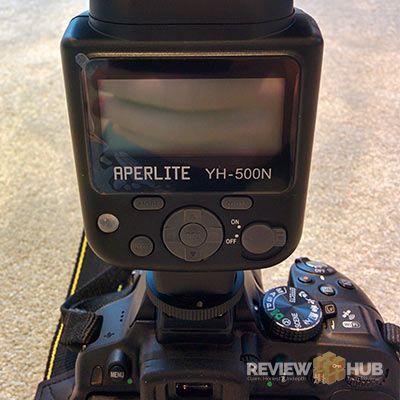 [/column]
The Aperlite YH-500N starts at… UK : £54.99 | EU : €59.99 | US : $69.99
Here's my Pro's & Cons of the Aperlite YH-500N Flash before I get into more detail on the specifics.
[column size=one_half position=first ]
What we liked
It's affordable / entry-level friendly
Fully compatible flash system i-TTL/ TTL
Well built & sturdy
Decent recycle rate (3 seconds)
Comprehensive instructions
[/column]
[column size=one_half position=last ]
What could be better
The battery pack can feel like it's bursting
[/column]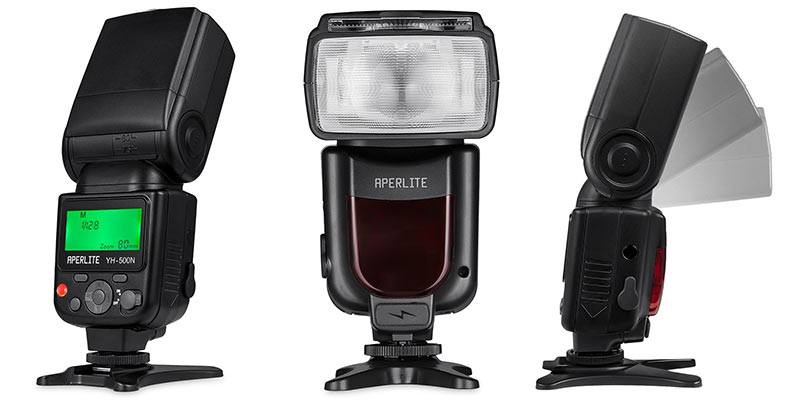 Design & Build Quality
As soon as you look at the YH-500N it'll feel familiar if you've ever laid eyes on the Nikon SB flash series. This is a good thing though as the the Nikon SB910 will set you back close to £400 and is generally used by photography pros.
Carrying on the similarity the YH-500N has a good range of motion, has a satisfying click and feels sturdy between the different angles.
Although the buttons don't feel as premium as the official Nikon 910 (I visited a camera shop to have a play) they still feel durable and each button press has both a physical sensation and audible click.
Along the side of the main body is the battery compartment which take 4 AA batteries. I used 4 Duracell batteries for testing, and although a bit of a squeeze, once locked they felt secure if a little under pressure.
Features
The YH-500N comes with more than enough features for me but I wouldn't be much of a reviewer if I didn't mention all that it's capable of below.
The YH-500N comes with built-in heat protection that will automatically turn off the flash.
It uses a standard Nikon hotshoe and locking ring connection making it compatible with all modern Nikon DSLR cameras through i-TTL / TTL.
You can power the speedlight by either using an external power supply via the SD-8A power socket on the front of the Flash or by using 4 AA batteries.
The speedlight automatically remembers the last settings used.
3 Second Flash Recycle, 24mm to 105mm focal length.
The zoom will work automatically if you have an automatic lens on the camera. I tested with a my D5300 and the standard 18-55mm Kit lens with the zoom settings syncing correctly between the flash and my camera.
The YH-500N comes with an inbuilt wide angle diffuser and reflector white panel. To use either you just pull them out.
It comes with 'Command Mode' – This allows you to trigger the flash using a trigger pulse flash on your Nikon DLSR. This means you can set the flash up remotely attached to the stand and it will work automatically.
Modes include:
Automatic Focus
Automatic
Manual Zooming
Exposure Compensation
Exposure Bracketing Stroboflash
S1 / S2 modes and slave mode.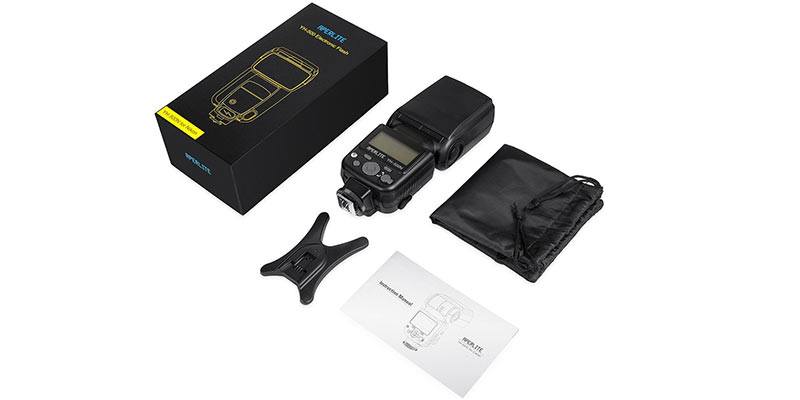 What's in the box?
It's refreshing to see a comprehensive instruction manual included in the box. It covers all the basic functionality as well as a few advanced scenarios. Also inside you'll find a carry case, free stand mount and the flash itself. The carry case looks to be made from a water resistant material although I haven't tested this.
The Bottom Line
I'm a long way off being a photography expert and consider myself more of a casual DSLR user. With this in mind, I can only give my opinion from this viewpoint. So how does the YH-500N fair for the average Joe?
The build quality and finish is a lot nicer than the pictures make out and its a sturdy piece of kit. Although not weather tight. Aperlite have done a good job sealing up all the ports and making it robust against dust and grime.
From a photography standpoint, I found the flash created an even uniform lighting on my products helping to make then stand out against the backdrops. Also, setting the camera up on its tripod to auto-fire is a cool feature that I can see myself using in the future.
Do I recommend the Aperlite YH-500N? Yes, the Aperlite YH-500N is an affordable entry-level speedlite with excellent build quality. Plus you have the option to use it as a slave should you get a more advanced or weatherproof speedlight in the future.
Technical Specifications
Circuit Design: Insulated Gate Bipolar Transistor (IGBT)
Guide Number: 58 at ISO 100 (105mm) maximum
Flash Modes: Nikon i-TTL, TTL , M, Multi
Wireless Modes: Nikon Wireless TTL, S1, S2
Flash Coverage: 24-105mm
Vertical Angle: 0 – 90°
Horizontal Angle: 0 – 270°
Batteries Needed: 4 x AA
Battery Life: 100-1500 flashes
Recycle Time: up to 3 seconds
Colour Temperature: 5600K
Flash Duration: 1/200 s to 1/20000 s
Flash Power Adjustment: 8 levels of output control (1/128 – 1/1), 22 levels of fine tuning