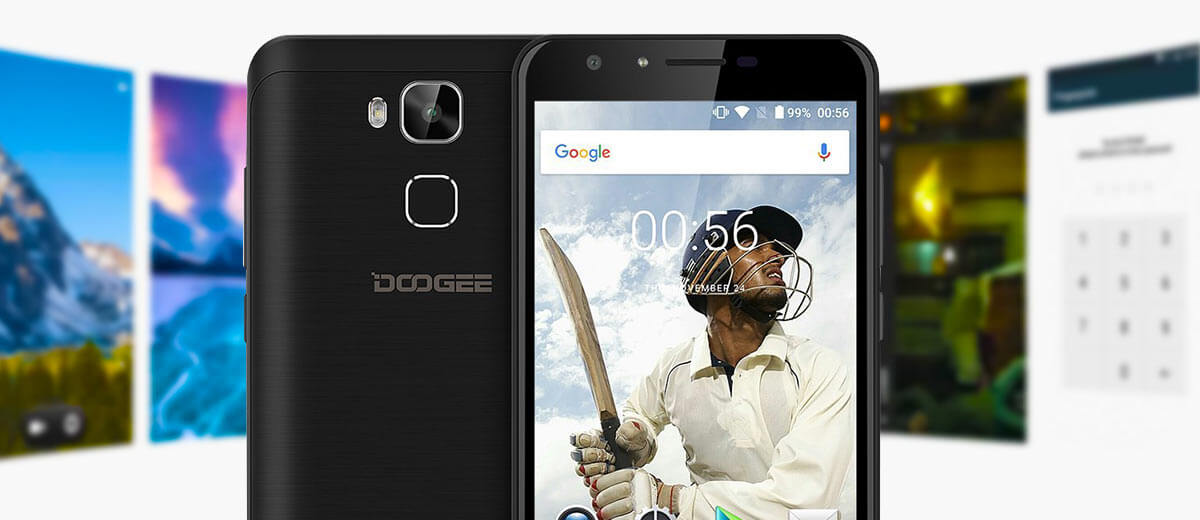 The Doogee Y6 is likely to be a crowd pleaser but not it's not without its weaknesses

I recently had the chance to get hands-on with the new Doogee Y6 smartphone which, on paper, looks fantastic but, in reality, has a few major weak points which I'll fully dive into in this full hands-on review of the Y6.
Further reading… Doogee BL5000 – Full Review
[column size=one_half position=first]
Just to confuse us all Doogee are releasing 4 versions of the Doogee Y6 Smartphone. The Y6 (2GB RAM), Y6 Piano black (4GB RAM), Y6 Max & Y6 Max 3D. For this review, I'll be looking at the standard Doogee Y6 model that comes with a 5.5″ Screen, 2GB of RAM and 16GBs of Storage and is available now on Amazon.
Doogee Y6 Vs Doogee Y6 Piano Black – What's the difference?
I really want to like the Y6 but there are three big drawbacks stopping it from being one heck of a budget smartphone. For the right price though, you might just want to overlook these flaws.
[/column]
[column size=one_half position=last ]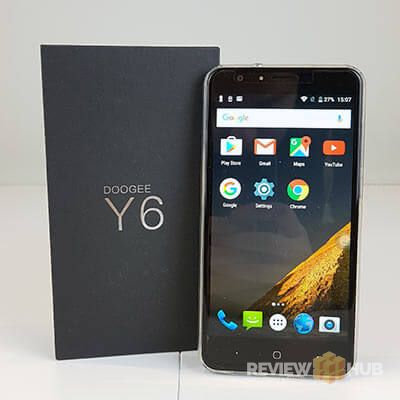 [/column]
First, let's check out the Doogee Y6's Pro's & Cons before we take an in-depth look at the Y6 in terms of Screen Quality, Build-Quality, Performance, Software, Camera Quality, Connectivity & Battery life.

The Doogee Y6 starts at… UK : £99 | EU : €115 | US : $130
[column size=one_half position=first ]
What we love

Long Battery-life
Front-facing Flash
Good Performance
Comes bundled with Case + Screen Protector
Dual SIM
Micro-SD Card Support
Reliable Fingerprint reader.
[/column]
[column size=one_half position=last ]
Could be better

Camera Quality
No notification LED
Buttons aren't backlit
Heavy at 199g
Only 720P
No double-tap to wake + rear fingerprint
[/column]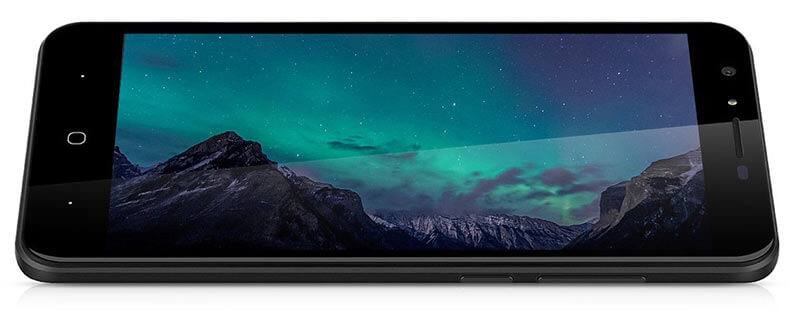 Screen Quality
It's worth pointing out that the Y6 only comes with a 720×1280 pixel resolution screen and at 5.5 inches this is on the limit of what I consider acceptable for a modern smartphone. You'll start to notice that text on the Y6 is slightly jagged and doesn't stand out from white backgrounds as much as on a Full-HD resolution screen would.
If you're coming from a similar resolution screen you're not likely to notice the difference in clarity and probably think that I'm just being picky. But, if you're used to a full-HD 1920×1080 resolution then you'll definitely notice the drop in sharpness when it comes to text.
The Y6 screen has a good colour profile with on-screen colours feeling vibrant and accurate. The overall white balance is close to neutral meaning it's not too blue or too yellow. This is good news as Doogee don't offer any way of changing the colour profile via the Android settings.
[column size=one_half position=first ]
Where the screen lets itself down a little is with the reproduction of the colour black which looks slightly washed out and is leaning more towards a charcoal colour. This is then emphasised by the Y6's piano black exterior.
The screen itself is responsive to a light touch (even with the pre-applied screen protector) and will recognise up to 5 fingers touching the screen simultaneously.
[/column]
[column size=one_half position=last ]
…great maximum brightness but lacking the wow factor…

[/column]
Finally, it's good news about the Y6 viewing angles which don't distort and keep colours accurate even at extreme angles.
Screen Tech Specs: SHARP 5.5″ IPS Full Laminated Screen, 2.5D, 1280×720, 266 PPI, 65.03Hz refresh.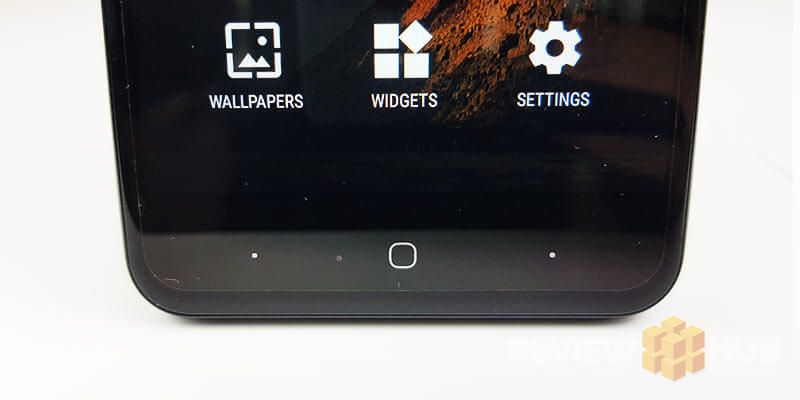 Design & Build-quality
When you first pick up the Doogee Y6 you can't miss the fact that this phone is a bit of a beast weighing in at 199 grams. Doogee claims they've used a lightweight aluminium for the construction of the metal body but it feels more like aircraft grade iron to me.
If you don't mind the Doogee Y6's being a little overweight then you'll be happy to know that the build quality is excellent. The side buttons have a solid feeling audible click and there isn't any creaking when you twist or squeeze the phone.
[column size=one_half position=first ]
…impressive build-quality but at what cost…

[/column]
[column size=one_half position=last ]
Slightly disappointing is the bezel size of the Y6 which are accentuated slightly by the rounded metal frame. As 2017 is going to be the year we see bezels disappearing completely it's a shame to see that Doogee are growing theirs.
[/column]
To fully squeeze the most of the 5.5″ screen, Doogee have chosen to have physical buttons on the bottom half of the device. These buttons are very responsive and come with haptic feedback to let you know you've pushed them.
What's missing from the Doogee Y6?
The buttons aren't backlit and there isn't an option to use on-screen buttons in the settings either. Also disappointing is that there isn't a notification LED in sight.
Colours Available: Black, Gold, Blue & Silver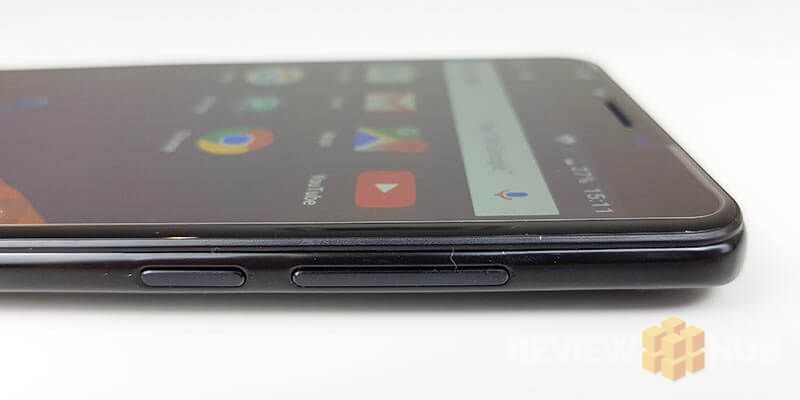 Hardware & Responsiveness
Well done to Doogee for not scrimping on the performance of the Y6 which comes with a  mobile CPU which runs at 1.5GHz on 8-Cores. This is backed up with 2GB of RAM and a Mali-T860 GPU for graphics and gaming.
Now that we've got the tech specs out of the way let's move onto how the Y6 actually performs in day-to-day real world usage.
Overall I found the performance to be nippy with apps & websites loading speedily. Even though the Y6 only has 2GB of RAM it still manages to multitask well with little slowdown.
[column size=one_half position=first ]
The Fingerprint Sensor
The fingerprint sensor is nowhere near as fast as Doogee claim on their website at 0.15 seconds and is much closer to a whole second. On a plus note, the scanner is accurate reading my fingerprint correctly around 9/10 times.
[/column]
[column size=one_half position=last ]
The Y6 is Fast & Responsive

[/column]
Storage
The Y6 comes as standard with 16GBs of storage of which around 11GBs is available to use. Doogee have been sneaky on this one as when you check the storage available through the Android settings it lists a full 16GB available. I had to use a third-party app to give me the real storage amount of 11GB.
Next, comes an important decision. Do you want to use a 2nd SIM card or insert a micro-SD as it's a choice between one or the other?
CPU: MediaTek MT6750 (MT6750, ARM Cortex-A53, 8-Cores)
GPU: Mali-T860
RAM: 2GB
Storage: 16GB (11GB usable) (read speed: 82MB/s , write speed: 13MB/s)
Expandable: Yes (up to 64GB)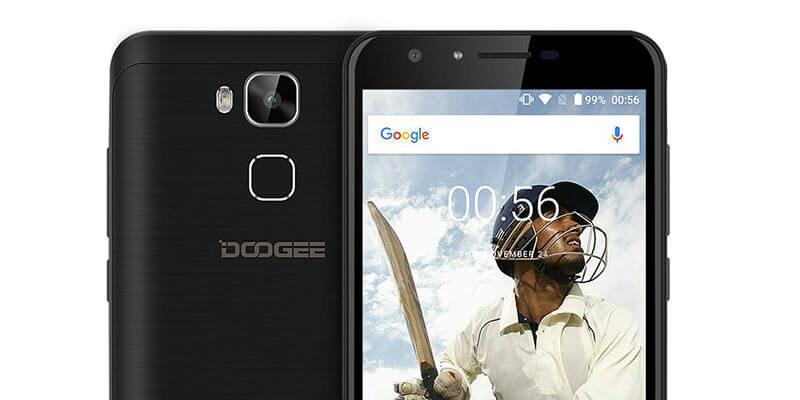 Software
The Doogee Y6, at first glance, feels very much like a stock Android device running on Android 6.0 Marshmallow. When you dig a little deeper you'll find there are a few bloatware apps that Doogee have pre-loaded. The most notable of these are 'Parallel Space' & 'DG Security' both of which you can not uninstall.
Another feature baked into the Y6 software is a transparent circle that when tapped opens up a wheel with options for: Read Mode (Turns of auto-lock/dim), Game Mode (Locks the back button), Lock Screen (Pointless) and Float Music / Float Video (creates an always on top overlay box).
If this isn't your cup of tea, luckily, you can turn this feature off under 'Float Gesture' in the Android settings.
Like a lot of import phones, annoyingly, Doogee have swapped out the 'view open apps' feature from the left capacitive button and hidden it behind a long-press of the home button. Also, you won't be able to double-tap-to-wake which is silly as the fingerprint sensor is on the back of the Y6.
Full Virus Scan: AVG (Clean) / Avast (Clean) / ESET Deep Scan (Clean) /  CM Security (Clean) / Malware Bytes (Clean)
Other features include: Not Rooted, Fingerprint management, Bluetooth Smart Lock, Screen Cast, SIM Management, Gesture Control, Turbo Download (4G + WiFi), HotKnot, Sound Enhancement, One-handed Mode.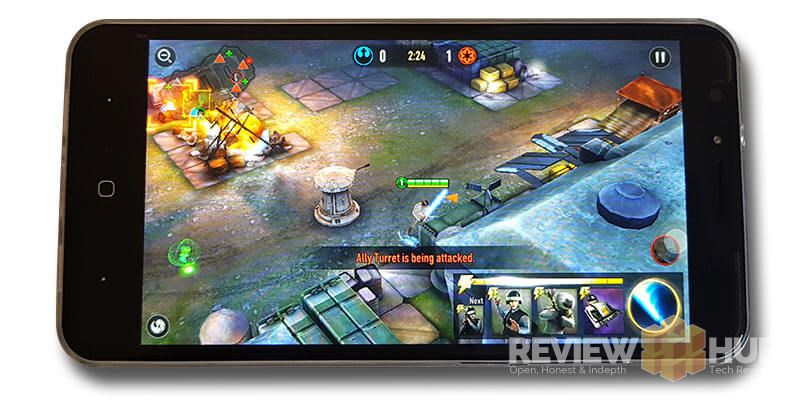 Gaming
The Doogee Y6 comes with the Arm Mali-T860 GPU that easily coped running Clash Royal & Star Wars Force Arena with smooth gameplay during my testing.
To see how the Y6 handles when put under pressure I tested it with 'Need for Speed' & 'Modern Combat 5'  and it performed well, with smooth frame rates mainly thanks to that lower resolution screen and a mid-range GPU.
[column size=one_half position=first ]
AnTuTu Benchmark 6

3D – 4784 (Weak performance)
UX – 18190
CPU – 13906
RAM –4020
Overall Doogee Y6 score: 40900
[/column]
[column size=one_half position=last ]
Geekbench Score:
Single Core Performance: 475

Multi-Core Performance: 1343

[/column]
These benchmarks aren't the best and reflect Doogee choosing the lower clocked CPU and settling for 2GB of RAM rather the 3GB. When we look at the UMi Super which has the higher clocked Helio P10 mobile CPU we see that it produced better overall benchmarks. Benchmarks aren't everything though as real-world usage showed with the Y6.

Speaker & Call Quality
The external speaker in the Y6 is loud but you won't want to be playing your favourite music as it's heavy on the treble and lacking in the bass. Although not the best for music, this setup does work really well for hands-free calls with voices being very clear.
Making Calls (internal ear & mic quality)
When using the Y6 for calls, voices sounded true to life and the in-ear speaker was loud enough to be heard even in noisy environments with lots of background noise.
Battery Life
I was impressed with the battery life on the Y6. It easily managed to last the whole day thanks to the powerful 3200mAh battery. A nice feature, not often seen on more budget orientated phones, is that Doogee has also integrated quick-charge into the Y6.
You might need an adapter to use this feature though as the included quick charger uses an EU 2-pin  format and outputs 2.5amps.
Camera
The Doogee Y6 camera is, simply put, disappointing. My photo's lacked clarity more often than not completely out of focus. I'm sure the Y6 camera would have performed better on a sunny day but those are few and far between during the UK winter.
[column size=one_half position=first ]
When I checked on the photo's I had taken I thought I must have left the packaging film over the lens but that wasn't the case.
You can see the Y6 camera samples by clicking on the image above which will take you to the full samples album on Flickr. If you managed to take some better snaps than me with the Y6 please let me know in the comments below as maybe I got a duff.
On a plus note, the front-facing flash is bright and easily lights up what would otherwise be dark looking selfies.
Camera Features: HDR, Gesture Snap, Live Filters, Smile Shot, Timer, Beauty mode
[/column]
[column size=one_half position=last ]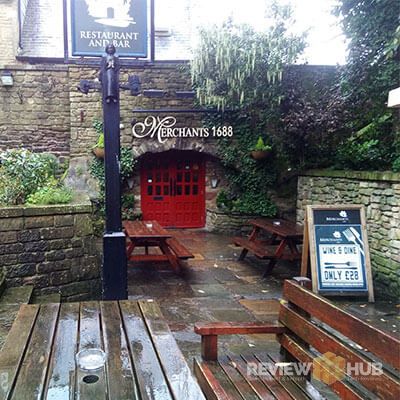 [/column]
[column size=one_half position=first ]
Rear Camera:
13 MP Samsung lens
0.1s PDAF (autofocus)
[/column]
[column size=one_half position=last ]
Front Camera:
8MP CMOS BSI
Front facing flash
88 degrees viewing angle
Beauty mode
[/column]

Connectivity
The Y6 comes with Full-UK Network support for both 3G & 4G.
Good news for those looking to use a Maps application as the Y6 comes with a Compass sensor and decent GPS tracking.
Frequencies Supported: GSM (2G) 850 / 900 / 1800 / 1900MHz, WCDMA (3G) 900 / 2100MHz, LTE FTE (4G) 800(B20) / 1800(B3) / 2100(B1) / 2600MHz(B7)
3G: YES
4G: YES
Full UK Coverage: YES
Bluetooth: 4.0
GPS: GPS, A-GPS
NFC: NO
Sensors: Accelerometer, Light sensor, Proximity Sensor, Fingerprint, Orientation, Compass, Magnetic (Hall)
USB OTG: YES
USB Type: Micro-USB
SIM support:  Dual standby
WiFi: 802.11b, g, n 2.4GHz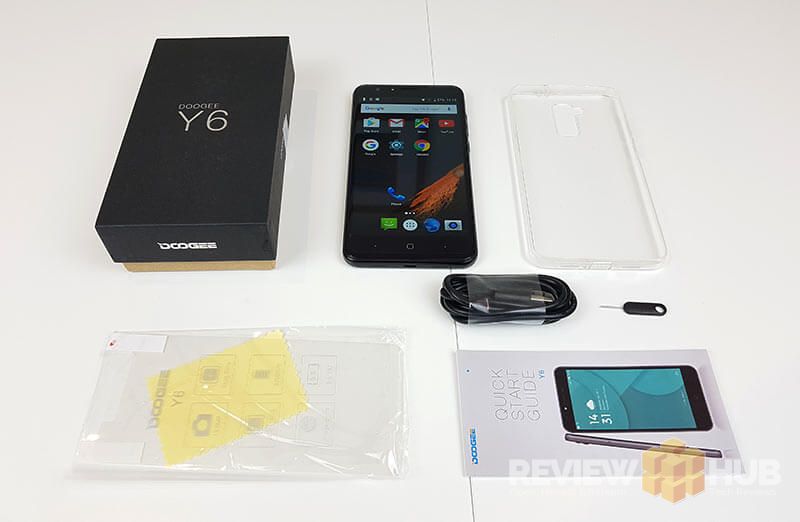 What's in the Box?
Inside the Doogee Y6 Box contents, you'll find: 2.5AMP Quick Charger (not in pic), Quick Start Guide, Installed Screen Protector + Replacement, Cleaning Cloth, SIM Pin, USB Cable, Case & a Doogee Y6 Smartphone.
The included case fits well, is soft TPU and has inserts for both the headphone jack and charging port to help protect your phone from grime and dust.
Final thoughts on the Doogee Y6
The Doogee Y6 is a real mixed bag of a smartphone. On the one hand, you're getting a phone that is responsive, performs well, has a fingerprint reader, good battery-life and has full support for the UK 4G network bundled together into a well-built phone that isn't too expensive.
On the other hand, I just didn't get on well with the Doogee Y6 mainly due to its heavy footprint (199g), missing notification LED and lack of Full-HD display which, although does help out in the gaming & battery-life department, leaves the phone looking a little lacklustre.
Do I recommend the Doogee Y6?? I'm going to sit on the fence and let you decide.
Did the Doogee Y6 tick all the right boxes for you? Check out the latest prices below.