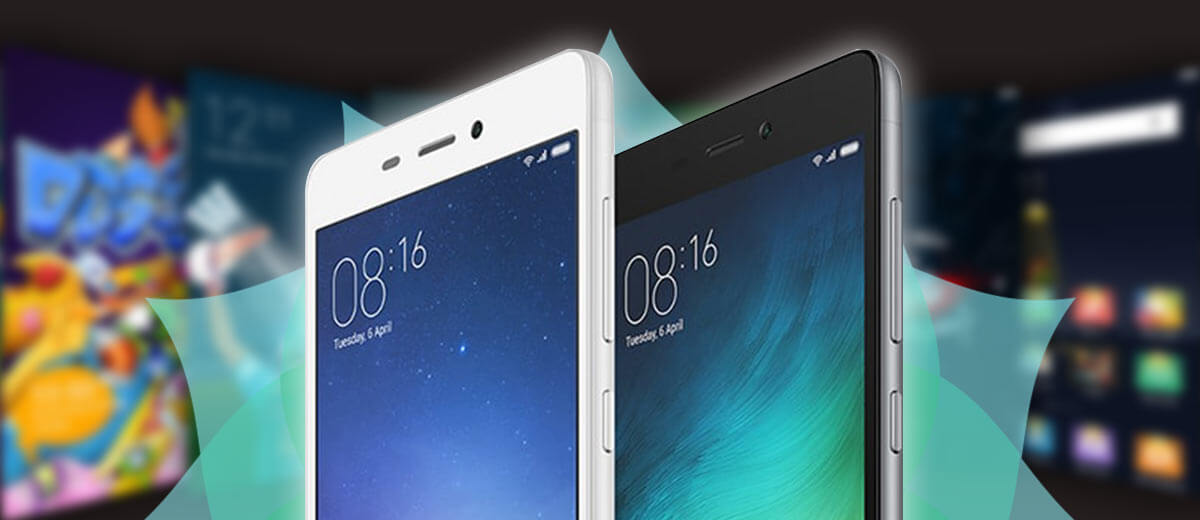 The Redmi 3S is Xiaomi's latest, and final, revision of the Redmi 3 which has been available in various guises since January 2016
The Redmi series of devices has sold in incredible numbers in Asia, has a reputation for looking and feeling more expensive than their price-tag would suggest and are well-known for over-performing in every department. If you can't tell already, I'm very excited about putting the Redmi 3S through its paces.
The Redmi 3S comes in Standard (2GB RAM, 16GB Storage) and Prime (3GB RAM, 32GB Storage) options. We've got the Prime model in for this review.
Grab yourself an Redmi 3S Prime from only… UK : £120 | EU : €140 | US : $148
[column size=one_half position=first ]
What we love

Unrivaled build quality and performance at this price
Camera performs well
Feature rich operating system
Battery that simply will not die!
[/column]
[column size=one_half position=last ]
Could be better

Fingerprint scanner a little hit and miss
No 4G Band 20/800 MHz
Off-screen buttons aren't backlit
No NFC
[/column]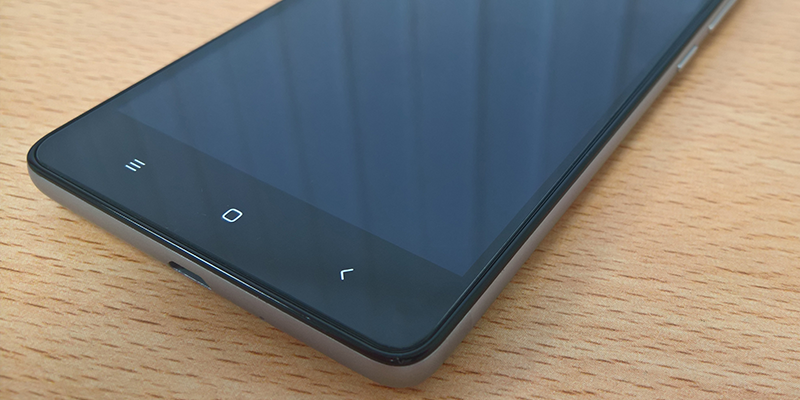 Unboxing
As one would expect from a budget device the unboxing experience is pretty muted. The box itself couldn't be much smaller, and contains the phone, charger (EU style), SIM tray pin and a Micro-USB charging cable.
There are no headphones, case or pre-installed screen protector unlike most of the budget import brands, but being a Xiaomi phone means there are no shortages of accessories available online. Check out my favourite Redmi 3S Prime Amazon Case.
Screen
[column size=one_half position=first ]
The Redmi 3S has a 5″ screen with a resolution of 1280×720 (720P) which, although not Full-HD, still equates to a respectable 294 pixels per inch almost meeting 'Retina Display' quality. On screen graphics are clear and text is sharp, but, I found the colours were a little too cool in the 'standard' setting for me.You can reduce the blue hue in the settings by switching to the 'warm' colour profile.
Thanks to the monster battery I set the brightness to higher than I usually would, about 60%, and this of course meant that there were no issues at all in screen legibility in sunlight.
[/column]
[column size=one_half position=last ]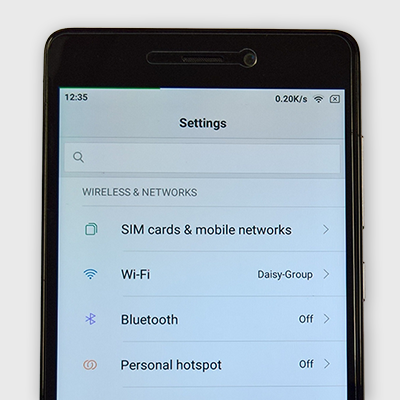 [/column]
While it is a 5 inch screen, which is starting to become a bit of a rarity, the fact that the buttons are off-screen means that we still have a very usable amount of screen real-estate.
Screen Tech Specs: 5 inch, 1280×720, 294ppi, IPS LCD
Design & Build Quality
While the Redmi 3S brings nothing new to the table design-wise, it's very well put together and this elevates the phone well above similar devices in the price range. The construction of the Redmi 3S features an aluminium 'unibody' design, with plastic at the rear top and bottom to preserve signal quality. This helps to make the phone feel more premium, and despite the huge battery it doesn't feel particularly heavy at a mere 144 grams.
The front of the phone has the earpiece and selfie camera above the screen, with the 3 non-backlit capacitive buttons below. There is a slight raised protective edge running around the screen so no 2.5d glass here.
The power button and volume rocker on the right hand side feel robust and fit well into the unibody design with no lateral movement. The top of the phone has the standard 3.5mm jack and secondary mic, but also has the welcome addition of an IR Blaster which is a useful feature seldom seen any more.
[column size=one_half position=first ]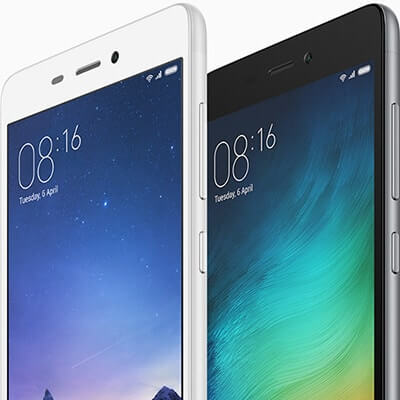 [/column]
[column size=one_half position=last ]
The fingerprint scanner is located at the rear of the phone and is well positioned for use with the index finger, as opposed to the home-button style that you see on iPhones & Samsung Galaxy models, or the side-mounted scanners found on Sony Xperias.
There will always be arguments about the best location for the scanner, but more important than this is that it works properly. I did have some issues with this initially, but a little trick I use is to scan both my index fingers twice, this improved speed and accuracy.
Dimensions: 139.3 x 69.6 x 8.5mm, 144g
[/column]
Hardware & Performance
You certainly won't get that budget phone feeling when you using the Redmi 3S Prime thanks to Xiaomi choosing the mid-range Snapdragon 430 coupled with 3GB of RAM. The Snapdragon 430 has 8-cores running at 1.4GHz which made light work of all basic Android tasks.
… taken as a complete package, there is little to fault …
The benchmarks for the Redmi 3S Prime show that while the Snapdragon 430 is edging towards the lower end of a mid-range CPU, the GPU and RAM do a great backup job in keeping things ticking over nicely and it performs comparatively well against phones which were considered flagship 18 months ago.
To test out how well the Redmi 3S Prime performed when gaming I installed War Robots, which is a pretty intense 3D online multiplayer game, and it played relatively well. The scrolling was certainly not as smooth as I would have liked and there was a minor but noticeable slowdown when many players were on the screen at once but it remained playable all the same.
Other games such as Temple Run and Score! Hero worked perfectly so I'm happy to report that only the most hardcore of mobile gamers would find any problems with the performance of the Redmi 3S.
CPU: Snapdragon 430, 8 Cores (8 x 1.4GHz)
GPU: Adreno 505
RAM: 3GB, 800MHz
Storage: 32GB/25GB Usable (read speed: 137MB/s, write speed: 77MB/s)
Expandable: Micro SD (uses SIM2 slot)
Geekbench results
| Device | Multi-Core |
| --- | --- |
| Sony Xperia Z3 Compact | 2865 |
| Redmi 3S Prime | 1927 |
| LG Nexus 5 | 1764 |
Antutu results
| Device | Score |
| --- | --- |
| Sony Xperia Z3 Compact | 45665 |
| Redmi 3S Prime | 43140 |
| LG Nexus 5 | 38441 |
Software
The underlying software on the Redmi 3S is Android 6.0.1, though it runs Xiaomi's MIUI 8.1 overlay.
I got on with MIUI, which felt familiar as it is similar to the EMUI overlay that Huawei & Honor phones use. There is a lot of extra in-built functionality in the EMUI which for the most part enhances the Android experience. I'm not going to list all the different features as I'm sure I've not even discovered them all myself but I'll mention the ones that I was most impressed with.
One feature that I found really useful was the option to have current data transfer speeds at the top of the screen. This helped show when the phone was truly idle, and when it was doing something in the background and using data – it helped me identify a couple of rogue apps that were eating my mobile data allowance.
Another great feature is 'Second Space'. This is like setting up an entirely different phone, with its own apps and data, which would be helpful if you use one phone for both work and personal use. There's also 'Child Mode', where only certain pre-authorised apps are available which can only be disabled via fingerprint or password. 'Quick Ball' mode puts a transparent, movable button on the screen which when pressed opens a shortcut menu for up to 5 definable functions from a long list, including home, back, menu, turn on torch, WiFi, mobile data, or launch any app to name but a few.
To put it another way, if, like me, you love to fiddle with settings then the MIUI Android skin will suit you down to the ground. If you don't want to tweak endlessly then it works just fine left alone. I'm also happy with the ongoing support of the software, upon turning on the device initially it downloaded the latest patches, and recently updated itself from MIUI 8 to MIUI 8.1.
Software Features: Android 6.0.1, Second Space, Child Mode, Quick Ball, Lite Mode, Downloadable Themes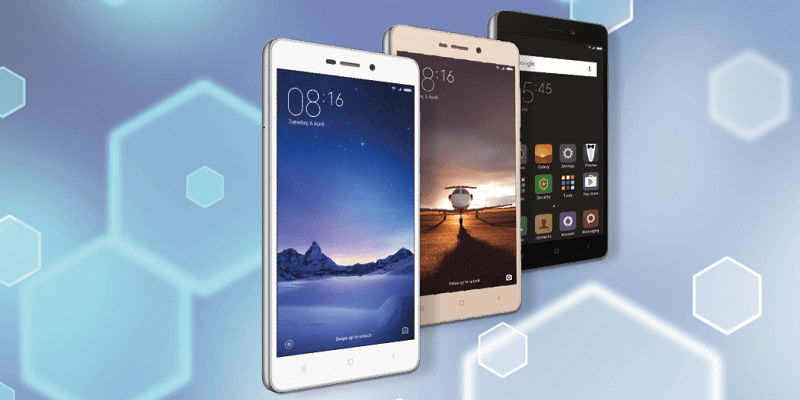 Speaker & Call Quality
There were no problems with in call performance via the earpiece, and the secondary mic did a good job of keeping background noise to a minimum.
The positioning of the speaker in the rear of the phone is problematic. Although there is a little bump on the just above the speaker to try to prevent it from sitting flush on the surface that the phone is placed upon, this doesn't help much in reality and I found the speaker to be very muffled when the phone is placed back-down.
Unfortunately, this means that to get better loudspeaker performance for calls and music requires the phone to be placed face-down, which obviously opens up more possibility for scratching the screen etc.
Camera
Initially the performance of the camera on the Redmi 3S disappointed me, until I discovered that the camera is set to medium quality by default. Once I changed this to high it definitely improved the images. As you can see from the sample images, the photos were clear and the colours were accurate.
I was impressed that in the sample photo below you could easily read the car number plates even from the distance they were, but some other photos when zoomed into revealed a tendency to blur slightly.
[column size=one_half position=first ]
[/column]
[column size=one_half position=last ]
The camera app is simple to use and features a number of filters such as lomo, sketch, fisheye and tunnel. The selfie camera can get you into trouble, it guesses the gender and age of everyone in the image, which isn't always very accurate! Irritatingly though there is no simple way to rotate images in the gallery and this involves editing the pic and saving a copy, which is a pain.
Videos were good, not great, with the sound quality leaving a lot to be desired.
[/column]
See all the Redmi 3S Prime Photo Samples
[column size=one_half position=first ]
Back Camera:
13MP CMOS BSI
Single LED Flash
1080p Video Recording
[/column]
[column size=one_half position=last ]
Front Camera:
5MP
No Flash
1080p Video Recording
[/column]
Battery life
Wow. This is all I can say regarding the battery life of this phone. The Redmi 3S has a class-leading battery size of 4100mAh, and this is without doubt the longest-lasting battery I've ever used. Whilst I'm not a social media addict or hardcore gamer I still generally put my phones through their paces, and I was easily able to get 2 full days between charges, including plenty of screen time, GPS, bluetooth audio etc. Charging such a beast of a battery is not as onerous as you'd expect, as the Redmi 3S supports Qualcomm's Quick Charge 3.0 technology which helps speed things up.
Battery Specs: 4100 mAh, Quick Charge 3.0

Connectivity
General coverage was fine though something to take into consideration is that this device does not have 4G Band 20 (800 MHz) which means that you may have limited 4G coverage on some UK networks. There is no AC wireless on the Redmi but I can't really complain at the price.
The Redmi 3S Prime has Bluetooth 4.1 and I didn't have any issues in connecting the phone to my car for calls and music.
GPS was fine. Snapdragon phones have always been good GPS performers and the Redmi 3S is no exception to this.
3G: YES
4G: YES, except Band 20/800 MHz
Full UK Coverage: NO
Bluetooth: 4.1, A2DP, HID
GPS: GPS, A-GPS, GLONASS, BeiDou
Sensors: Accelerometer, Light Sensor, Proximity Sensor, Compass, Gyroscope, Fingerprint
USB OTG: YES
USB Type: Micro-USB
SIM support:  Dual standby
WiFi: 802.11 b, g, n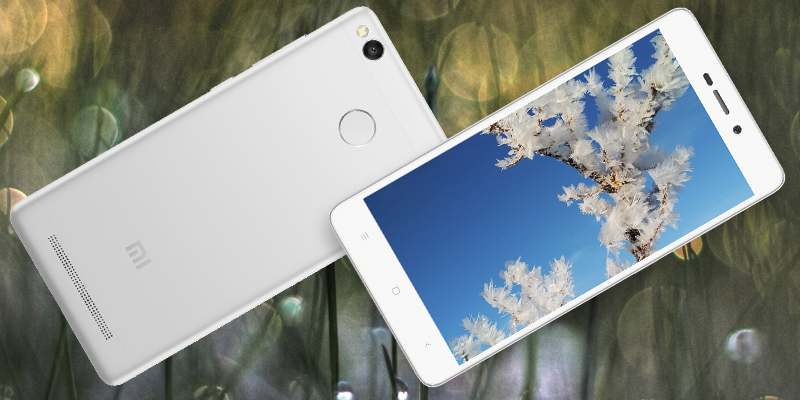 Conclusion
As demonstrated by their stellar sales figures in Asia, the Redmi 3 series is clearly very popular, and it's not difficult to see why. This is a phone that performs well across the board with only one weakness, the missing Band 20.
The battery life is of course the headline here, and I'd challenge anyone to drain a fully charged Redmi 3S in their usual daily routine. Taken as a complete package I highly recommend the Redmi 3S Prime thanks to its performance, accurate camera and premium aluminium unibody & build-quality.
To sum up, if you are paying more for your new phone than the Redmi 3S costs, ask yourself what it is you are paying the extra for, and whether that *really* matters to you, because there are few phones available in the UK even at twice the price of the 3S that deliver as much.
The Redmi 3S Prime starts at… UK : £120 | EU : €140 | US : $148
I'd love to hear your thoughts on the Redmi 3S Prime so let me know in the comments below.