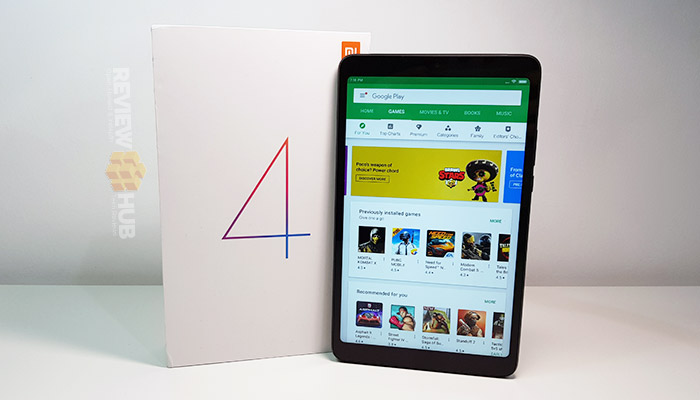 It's been a long time coming, but the Xiaomi Mi Pad 4 has landed!

When I first unboxed the Mi Pad 3, I was amazed that a company like Xiaomi could create, what was at the time, an iPad rival in both design, display and performance. Which only makes me even more excited to have their latest iteration, the Xiaomi Mi Pad 4, sat on my desk.
Related: 7 Awesome Xiaomi Smartphones
This time around there's a few different options: the Mi Pad 4 with an 8″ display and the Mi Pad 4 Plus which comes with a larger 10″ display. There's also 4G options available.
Sat on my desk is the non-4G 8-inch black model with 4GB's of RAM, 64GB's of storage and the Snapdragon 660 CPU.
I've been testing it out for the last few weeks to let you guys know whether it's worth your hard-earned cash. I'll be looking at the Display quality, Design, Performance, Gaming, Android version, Battery Life, Connectivity.
So let's see if the latest Xiaomi Mi Pad 4 can win me over.
Grab the latest Xiaomi tablet starting from… UK : £199 | EU : €199 | US : $220
What we love
Solid Performance
Build Quality
Good for Gaming
Price
Could be better

Camera Sticks Out
Viewing Angles
Screen a step down from Mi Pad 3
Tablet Display Quality (Streaming, Movies & Gaming)
The most important thing when purchasing a new tablet is the display quality. You're going to spend all your time staring at this high-tech slate so it better look damn impressive!
Which is why I was surprised to find that Xiaomi has dropped the 2K resolution in favour of Full HD. On this 8″ version, that gives us a respectable PPI of 283, but for the 10″ Mi Pad 4 Plus you're getting a raw deal.
Out of the box, the display looks a little cold, but MIUI9 includes a colour tone adjust feature in the settings. Viewing angles are good but there is a slightly reflective film seen on the screen from side on.
Related: 4 Awesome Xiaomi Projectors
Comparing it side-by-side with the Mi Pad 3… the display is an obvious step down. It's a long way off being called a bad display, it just doesn't reach the candy cane vivid heights of it's older brother in both resolution and colour quality.
However, the curved edges and slimmer 16:10 screen ratio does give the Mi Pad 4 a much more modern feel.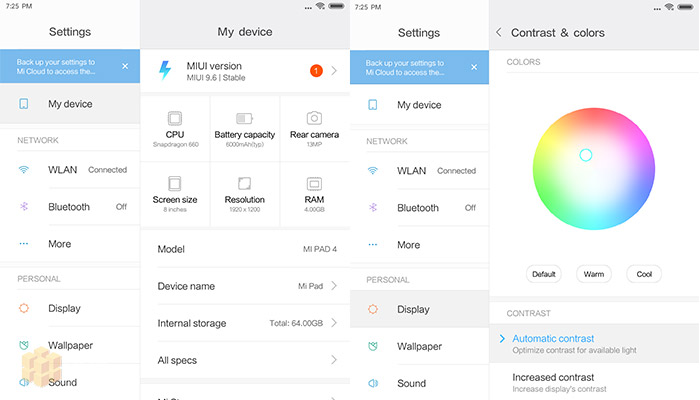 For more info, you can check out: Xiaomi Mi Pad 4 Vs Xiaomi Mi Pad 3 – Which is better?
Taking the Mi Pad outside makes it pretty much unusable, but this is common on most IPS tablets. Brightness indoors is more than enough with okay black levels although the black frame is obviously darker than the display.
Overall it's an okay display. There's nothing to complain about but also nothing to rave about either.
Screen Tech Specs: 8″ IPS Display, 1920 x 1200 Resolution, 283 PPI, Blue Light Filter (Reading Mode), 10 Point Multi-touch screen, Double-tap-to-wake, Colour Tone Adjust Software.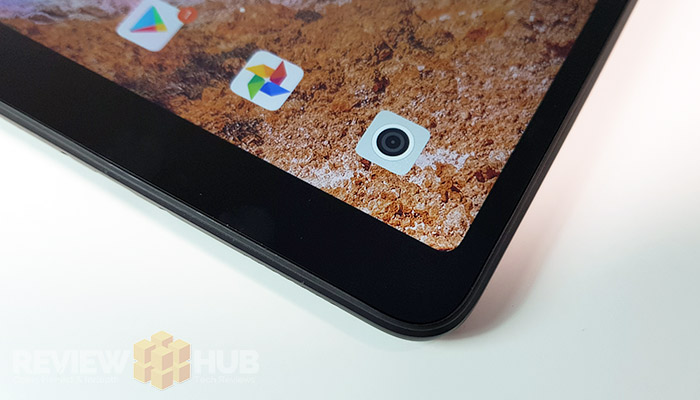 Design & Build-Quality
The Xiaomi Mi Pad 4 opts uses a powder-coated finish on its metal frame. It's a bit of a fingerprint magnet, but feels premium in your hands.
At 340g, it's not the lightest 8″ tablet with the slightly larger 8.4″ Huawei Mediapad M5 20 grams lighter. It's still perfectly usable with two hands, but you'll struggle with one handed use.
It's slim at only 7.9mm thick you can easily slide in and out of your bag without taking up much room. I would have preferred the camera to be flush with the body, but camera humps are on trend this year.
Applying pressure to the centre of the display didn't reveal any weak areas so bending should be an issue. Taking a close look at all the seams and everything looks good. The Xiaomi quality is there without any misaligned joints or seams that we often see on smaller tablet makers.
Design Specs: 342g weight, 7.9mm thickness, Metal.
Performance & Connectivity

The Android 9 OS runs smoothly on the Mi Pad 4. The MIUI9 Android skin adds some neat extra features but also has a few software niggles as well.
If you're not a fan of having all your apps on the homescreen, the default MIUI launcher can easily be changed to give the tablet a more traditional Android feel.
It doesn't have the gaming grunt of Huawei's MediaPad M5, but it doesn't have to when it costs close to £100 less. Playing games on the Mi Pad 4 is a joy on the 8″ display. Dropping the UHD resolution also gives a boost to gaming performance now that the Snapdragon 660 doesn't have to push as many pixels around.
In terms of ports, you a single USB Type-C input which is used for both the fast charging and data transfer. You also get a 3.5mm headphone jack or you can opt for the advanced Bluetooth 5 to connect your headphones.
Read & write speeds are super fast thanks to the eMMC 5.1 storage module and after all the Android & MIUI software you have 53GB's of storage to play with. You can expand this with an SD card up to the max size of 256GB's.
It's worth noting that the standard 8″ Mi Pad 4 doesn't include the fingerprint sensor underneath the display. You'll have to opt for the larger Mi Pad 4 Plus to get this feature.
CPU: Qualcomm Snapdragon 660 (8 x 2.2GHz Cores | 14nm)
GPU: Qualcomm Adreno 512 (650MHz )
RAM: 4GB
Storage: 64GB (53.53GB available) (read speed: 257MB/s , write speed: 256MB/s)
WiFi: Dual-band (a/b/g/n/ac) 2.4GHz / 5.0GHz + 2×2 WiFi MIMO
Bluetooth: 5.0
Sensors: Accelerometer, Light, Gyroscope, Magnetic (4G Version includes compass)
USB Type: USB Type-C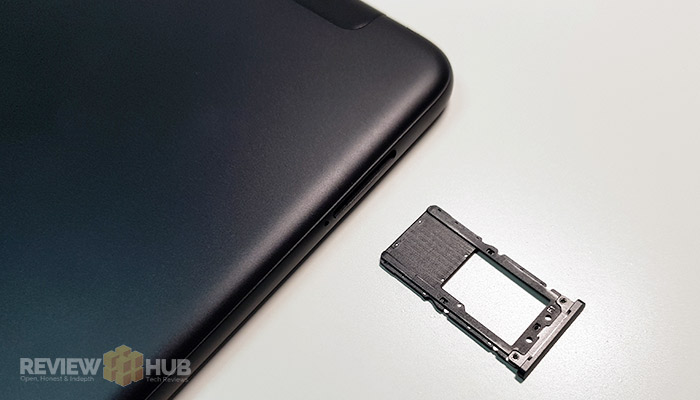 Gaming
The Snapdragon 660 mobile chipset with its Kryo 260 graphical processing unit isn't as much of a gaming beast as it's big brother the Snapdragon 845, but, it's good enough for most.
It's a much more capable chip than most of the MediaTek competition and performed well without frame rate stuttering on PUBG. You can see our performance gaming benchmarks below and compare to other tablet models you might have been considering.
Related: 6 Awesome Gaming Smartphones
A nice touch is the 'Game Boost' feature – You can add your favourite games to the Xiaomi Game Boost. Then each time you load that game it'll automatically close background apps and suspend non-vital background processes to give you the best possible gaming performance.
AnTuTu Benchmark

The Xiaomi Mi Pad 4 scored: 143921
CPU – 65447
GPU – 30798
UX: 39307
MEM: 8369
Geekbench Score:
Single Core Performance: 1635
Multi-Core Performance: 5960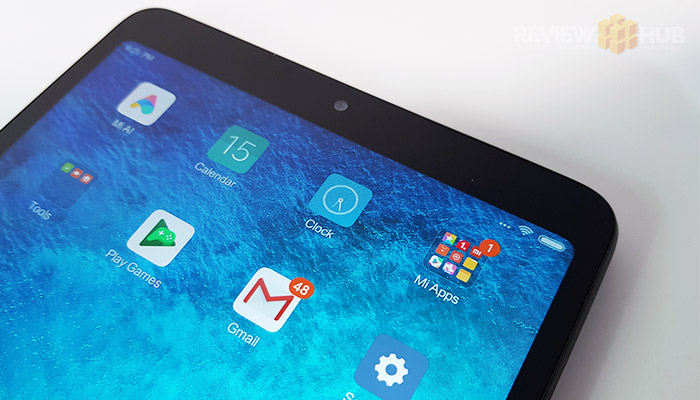 Battery Life
The 6000mAh battery inside the 8″ Mi Pad 4 is backed up by 5V/2amp fast charge and will easily get you around 8 hours of screen on time. There's also a breathing notification led to let you know it's charging.
Popular: What's The Best Battery Life Smartphone?
The larger 10″ model does come with a larger 8620mAh battery giving it around 9 hours screen on time.
Xiaomi Mi Pad 4 – Camera Specs
Rear Camera Tech Specs:
13MP Lens
f/2.0 Aperture
HDR + Beauty Modes
1080P Video Recording
Front / Selfie Camera Specs:
5MP Lens
f/2.0 Aperture
HDR + Beauty Mode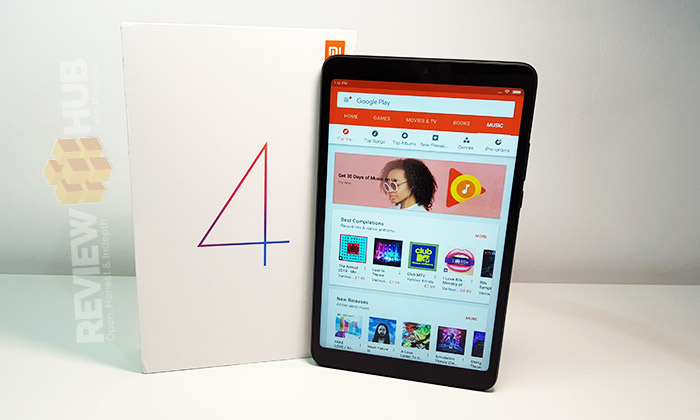 So is the Xiaomi Mi Pad 4 a winning tablet?
The Mi Pad 4 is another example of how Xiaomi can create beautiful products at breathtaking prices.
As a happy owner of the Mi Pad 3 though, it's a little disappointing to see them using an inferior display. Don't let this put you off though, as side-by-sides aren't a real evaluation of a product.
With its decent mid-level performance sleek 7.9mm metal design and excellent connectivity, you can't go wrong with the 8″ Mi Pad 4 at its current selling price.
As for the 10″ Mi Pad 4 Plus, you might want to skip it this time. Also, check out our Huawei Mediapad M5 Review for another awesome Android Tablet option.
Mi Pad 4 (8″) – Available Now
As always, post your questions below and let me know what you think of the Xiaomi Mi Pad 4?