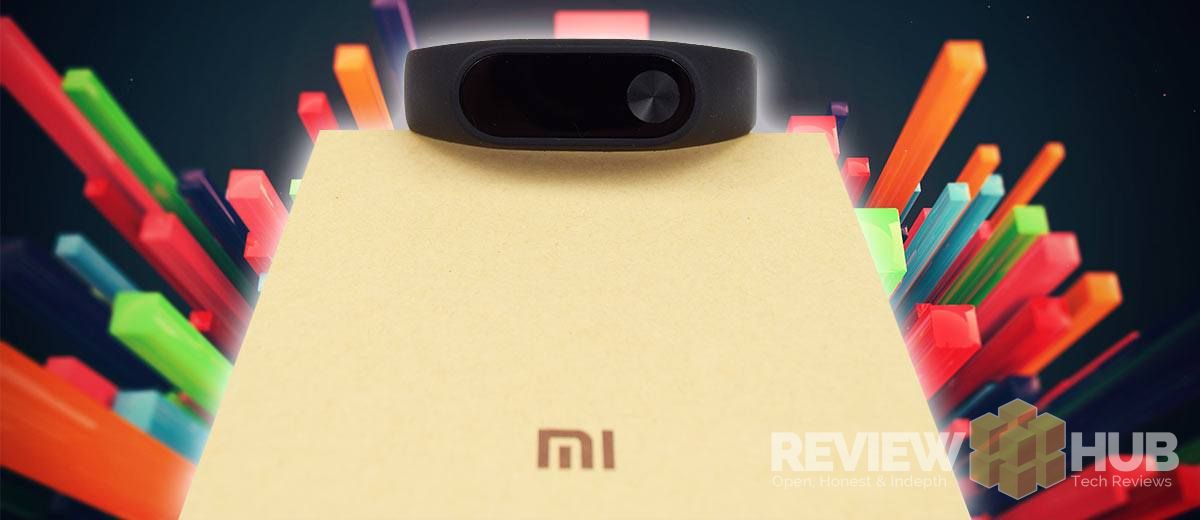 As we get hands-on with the Xiaomi Mi Band 2, can it take it take the crown of 'Best Budget Smart band'?
Update: I've had the Xiaomi Mi Band 2 for over a year now and I honestly say that I still love the little gizmo. The price has dropped a lot in the last year as well giving even more reason to jump on the fitness bandwagon. Xiaomi have been dedicated to providing regular updates to the companion app and the band itself shows little sign on wear.
Back to the original review:
[column size=one_half position=first ]
The 3rd generation Xiaomi Mi Band, the Mi Band 2, has finally caught up with the competition. Now featuring an OLED screen, accurate movement tracking and a decent heart-rate monitor that's all controlled by a touch sensitive screen.
[/column]
[column size=one_half position=last ]
Has Xiaomi done it again? YES!
[/column]
Add to this, the fact that you can get your hands on one for the low price tag of £35 and the Mi Band 2 should be a serious contender for your next fitness smart band.
Even the infamously bad Xiaomi Mi Fit app has grown out of its infancy and matured a long way since I first reviewed the Mi Band 1.
Grab a Xiaomi Mi Band 2 for only… UK : £22 | EU : €28 | US : $32
Let's take a look at the Pro's & Cons of the Mi Band 2 before we explore in-depth the Design, Build Quality, Features, Software & Battery Life.
[column size=one_half position=first ]
Pro's
Vibrant Screen
Great battery life
Excellent Build quality
IP67 Waterproof
Lightweight
Minimal Design
Cheaper than the competition
Google Fit integration
MapMyRun integration
[/column]
[column size=one_half position=last ]
Cons
Mi Fit App is basic
Fingerprint magnet
[/column]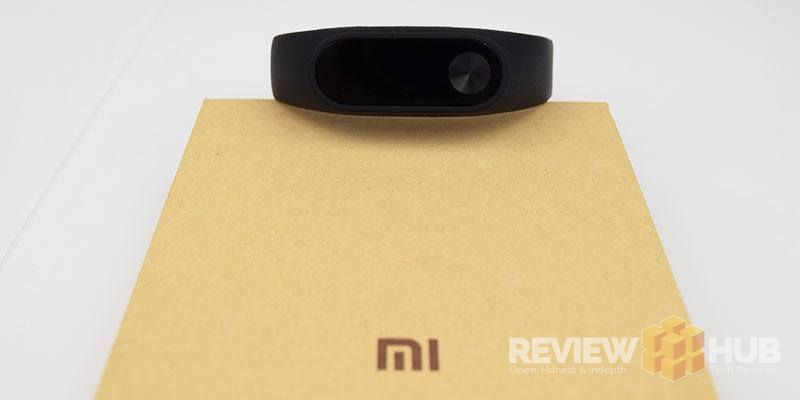 Design & Build Quality
Xiaomi has overhauled the looks of the Mi Fit 2 fitness tracker to produce a more minimal device, that in my opinion,  looks and feels more premium than the Mi Band 1. Although it's slighter larger than the original Mi Band, it feels less visually invasive thanks to the new all-black design.
The OLED screen is clear and bright in most situations but suffers slightly in direct sunlight. Seeing your Mi Band at night is a breeze thanks to the built-in light which is easily activated by wrist movement or touch.
[column size=one_half position=first ]
The first thing you notice when picking up the Mi Band 2 is how light the smart band is. Weighing only 18 grams, you barely notice wearing the band and thanks to the soft-touch design it's comfortable enough to sleep in easily.
[/column]
[column size=one_half position=last ]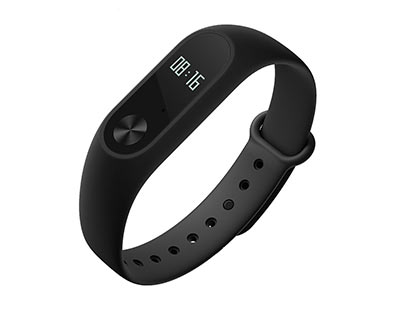 [/column]
A cool design feature that you'll miss if you don't look closely is that the screen has been positioned slightly away from the touchable surface of the band. This creates a cool hovering effect where the OLED screen looks like it's floating inside the band, kinda like a magic 8 ball effect without the fuzziness.
Health Features
[column size=one_half position=first ]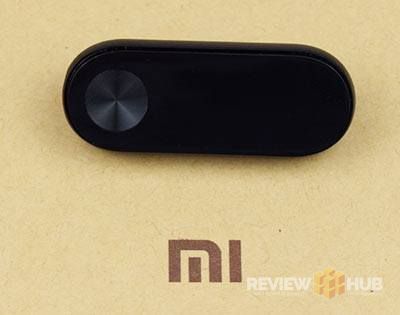 [/column]
[column size=one_half position=last ]
The Mi Band is first and foremost a fitness activity tracker and a smart device second. For me, this is a big positive as the lightweight design and heart-rate monitor are great for health tracking.
I see the Mi Band as a direct FitBit type competitor in the smart band / health tracker arena. You can see all of the health tracking features below.
[/column]
Sleep Tracking
This comes in two variants, you can choose to have the more accurate 'Sleep Assistant' turned on at the sacrifice of battery life or the default out of the box.
In terms of accuracy, I found the sleep tracking to match my expectations, showing me periods of light and deep sleep as well as correctly showing my sleep and wake times.
[column size=one_half position=first ]
Sedentary Reminder
The Sedentary reminder is great for all of us lazy couch potatoes. Once set, if you aren't active every 60, 90 or 120 minutes the band will alert you to get up and move around.
For someone who works at a desk all day, although a little nagging, this feature did get me to stretch and walk around more than usual.
[/column]
[column size=one_half position=last ]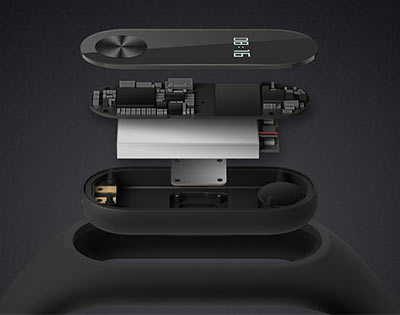 [/column]
Pedometer
I'm going to do some more research into the accuracy of the pedometer but as first impressions go, it seems accurate. My biggest complaint with the Mi Band 1 was the overzealous step counting but this doesn't seem to be the case with the Mi Band 2.
Heart Rate Monitor
You can either activate the heart rate monitor via the band or through the app. Once activated, the Mi Band 2 shows a little heart pumping then vibrates to let you know your heart rate has been measured.
One problem I found was that if you wear the band tightly your heart-rate wouldn't register. It seems counter intuitive but light contact works best.
Running & Swimming
I've taken the band both running and swimming during my testing. The band recognised when I was running inside the app but didn't pick up on my swimming. On a plus side, it didn't leak and lived up to its IP67 rating.
Overall
The Mi Band 2 works well as a fitness tracker showing a credible amount of accuracy during my testing.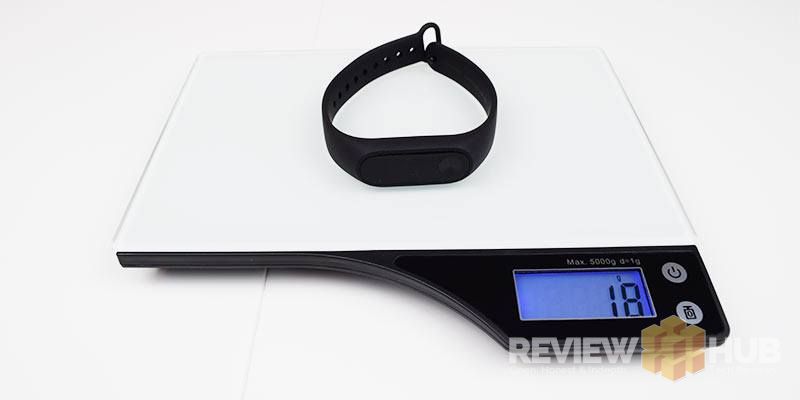 Smartphone Sync Features
As well as being a great fitness tracker the Mi Band 2 also offers the following non-health phone features.
[column size=one_half position=first ]
Flick to activate.
Incoming Call Alerts
SMS Alerts
Vibrate Alarm
App Notifications
Proximity Phone Unlock
Find My Band
[/column]
[column size=one_half position=last ]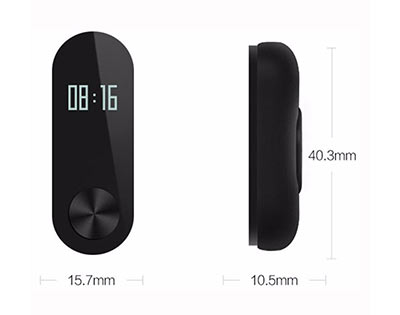 [/column]
Mi Fit Companion App
I'm impressed with how much the Mi Fit app has improved over the last year. It now displays your data in a much more digestible way enabling you to see your statistics in graph format over a day, week or month period.
Syncing with the app is quick and easy and I've had no connectivity problems.
From inside the Mi Fit app, you can personalise your Mi Band choosing what features are displayed on the band. You can also set alarms & sedentary reminders, set your goal & weight and sync your data with Google Fit amongst other things.
For me, what's a little lacking from the Mi Fit app is motivational factors. The smart band has a celebratory animation when you hit your daily step goal, the app keeps track of goal completion days but I'd like to see some badges or more complex goal to work towards.
Whilst it is interesting to see all the health and performance data at first, for a lot of us this soon wears off. Give me a reason to keep checking the app Xiaomi!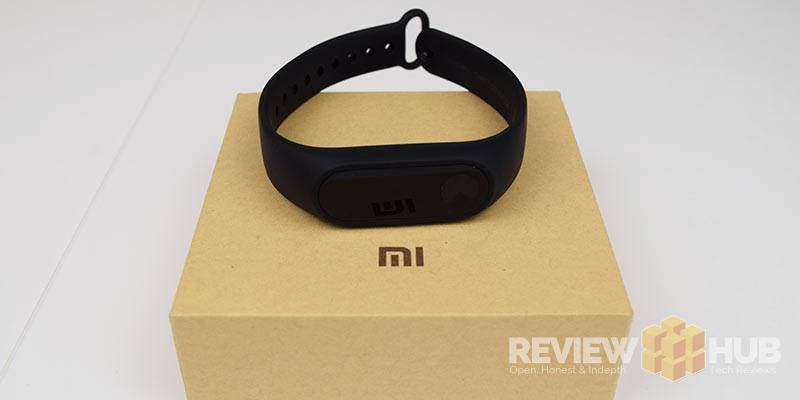 Battery Life
[column size=one_half position=first ]
Battery life, whilst good, can be a little sporadic. Since the number amount of steps I take each day isn't consistent, neither is the battery life. The Mi Band 2 does alert you to a low battery so you aren't going to lose any data.
If you're moderately active like me you should get over a weeks usage from the Mi Band with the (higher battery usage )sleep assistant mode turned on. It's not the 30 days we saw from the Mi Band 1 but we do have the added benefit of a heart-rate monitor and OLED screen.
[/column]
[column size=one_half position=last ]
…Great battery-life, even with expert tracking turned on …
[/column]
I made some quick notes on the battery life during my first week, but I'll come back and update this once I've been using the band for a couple of months.
Full Charged on the 30.06.16 at 14:09
42% left on the 05.07.16 at 16:52
10% left 6.07.16 at 11:55
As you can see it's a little sporadic. This is due to the irregular amount of steps I take each day. If you have more of a set routine you should be able to estimate your battery life more accurately.

What's in the box?
The Mi Fit 2 comes in a small cardboard box and includes a Mi Band, Black adjustable strap, USB Charger & Instructions (Chinese). The box is small enough that is should fit through your post box no problem.
There are plenty of more exciting and colourful bands available online to customise your Mi Band 2.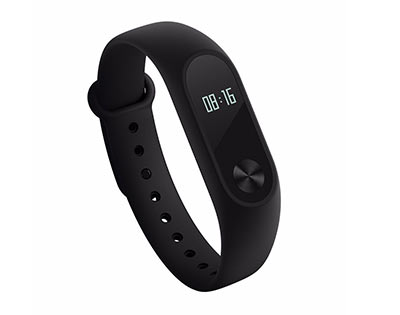 Final Thoughts on the Mi Band 2
Overall, the Mi Band 2 has really impressed me. After four weeks with the band, its still on my wrist and that's testament to the minimal non-obtrusive design & premium build quality.
It would be nice to be motivated a little more by the Mi Fit app, but the Features Vs Cost that the Mi Band 2 delivers it very impressive.
Should you buy the Mi Band 2? If you are looking for a reliable, well-made fitness tracker with added alert functionality then yes! If you need constant motivation then you'd be better off in a different fitness eco-system.
Loving the Mi Band 2? Get you hands on one now.