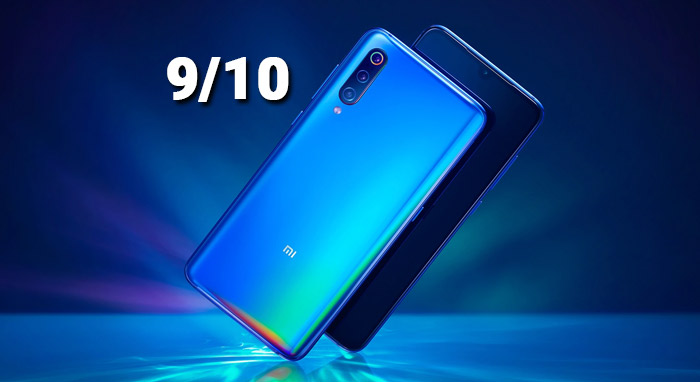 A True-Value Flagship Smartphone, Move Over OnePlus!
The Xiaomi Mi 9 is the perfect balance of features, performance & price. And with most other flagships requiring a small mortgage, it's refreshing to see that Xiaomi has stuck to its affordable roots.
I've been using the Mi 9 as my daily phone for the last 12 weeks, and while it isn't perfect, it's pretty damn close. Right now, it's best value smartphone available that's using the awesome Snapdragon 855 chip.
So stay with me as I explain the pros & cons of the Display, Design, Build Quality, Camera Performance, Connectivity, Battery Life, In-display Fingerprint Reader & More.
Side Note: This Mi 9 review is super in-depth, so if you have to check out just one section? Then head straight to the camera review section as it's truly awesome!
Related: What's The Best Xiaomi Phone? (2019 Edition)
So let's get to it, here is our in-depth, fully featured, hands-on Xiaomi Mi 9 Review.
Grab the Best Value Flagship Phone of 2019

Pros
Excellent Super AMOLED Display
Top-Tier Flagship Performance
Impressive Tri-Camera Setup
The Build Quality
The Price
Cons
Mid-level Loudspeaker
No SD Card Support
White Notification LED
Large Camera Hump
MIUI isn't Perfect
No Waterproofing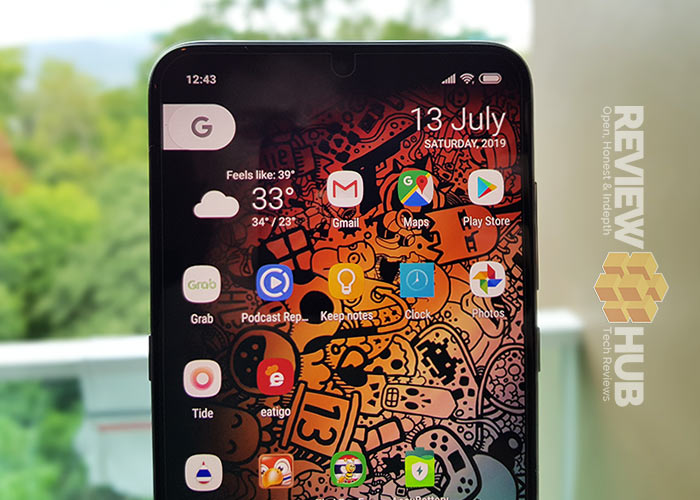 Display
The Xiaomi Mi 9 joins the elite Super AMOLED club. While not UHD, the Full HD (HDR ready) AMOLED Display is, simply put, superb.
Viewing angles are perfect and the white balance / saturation settings are fully customizable. Thanks to the 430nit max brightness, the Mi 9 also works well in direct sunlight.
AMOLED display tech also comes with a few nifty extra features thanks to its power saving design. One of which is the always-on ambient display letting you see all your notification from the lock screen without draining the battery. There's also 16 well-designed clock faces to choose from that really show off the candy-popping vibrancy of this screen.
Side by side against my S9, there's little difference between the display quality which is high praise indeed, but expected. The biggest difference comes in terms of bezels, the Mi 9's are thick and adding a case to the mix only exaggerates this. On a plus note, the overall screen-to-body-ratio is good.
Since the front of the Mi 9 is completely flat, this makes applying a screen protector super easy. Although it's unfortunate that Xiaomi didn't include a pre-applied protector. I opted for a 9H tempered glass protector, but, the extra thickness coupled with a sharp edge ruined the look of my Mi 9. Your best bet is to opt for a curved edge glass protector or something a thinner.
And let's not forget that the Mi 9 now includes an in-display fingerprint reader. Completely invisible when you're using the phone, this new biometric unlocker is a neat feature. But more on that later.
Summing up the Xiaomi Mi 9's display is simple: it's awesome.
Screen Tech Specs: 6.39″, 2340 x 1080 resolution, 403 PPI, HDR Support, Gorilla Glass 6.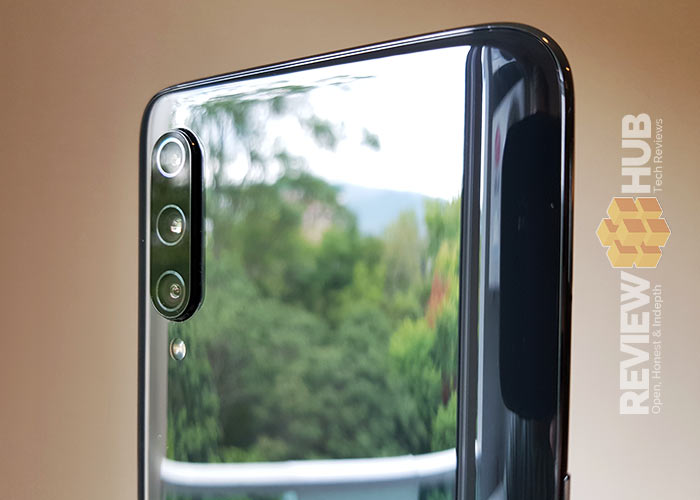 Design & Build Quality
The Xiaomi Mi 9 uses a glass sandwich design with the rear piece curving into the metal frame for improved comfort & grip in your hand. As soon as you take it out of the box, you know you're dealing with a premium device.
Taking my beady eye and looking in detail at the craftsmanship level of the Mi 9 reveals no defects or production errors whatsoever. It has a very solid feel to it, without any creaking or hollow sounds when being pressed and twisted firmly.
The glossy layer of paint underneath the glass creates a nice effect, with the piano black version having a silver mirror-like quality. The ocean blue and lavender violet also both look awesome with their vibrant reflective gradients.
This detail is matched again in the main camera's halo which reflects the colour spectrum depending on the angle of the light.
And this leads me onto my biggest gripe with the Mi 9: the gigantic camera hump. Lying the phone down flat means it resting directly on the glass lens. Not ideal. And the camera is awesome, so you're going to want to protect it.
You can pick up specific glass camera protectors, or you can opt for a case the absorbs the hump into its design. The downside of this is that it wipes out the sleek glass curve in favour of protection.
Overall though, I'm pretty happy with the Mi 9's design and the build quality is spot on. And if you're budget will stretch, the more recent Xiaomi Mi 9T (Redmi K20) camera protrudes a lot less.
Colours Available: Piano Black, Lavender Violet & Ocean Blue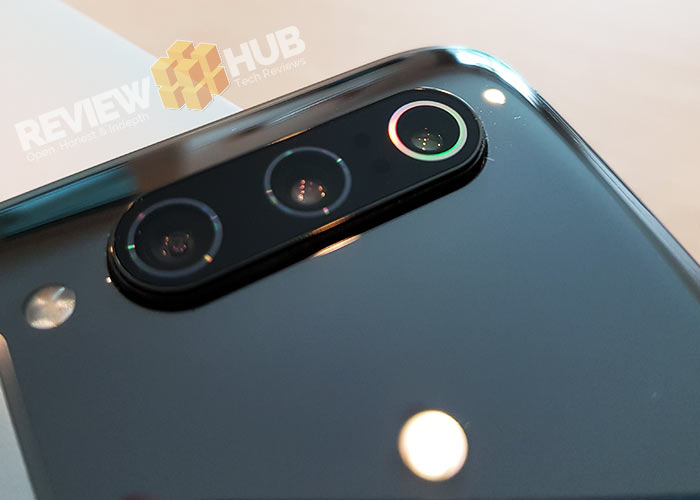 Camera
If you need another reason to make the Mi 9 your next smartphone, then you're about to have it.
The Mi 9's camera is amazing. Is it the best smartphone camera? No, but it easily matches the big boys (Apple, Samsung, OnePlus, Pixel & Huawei) in the right conditions.
The 48MP lens is epic. Check out the detail I got on this lizard with the 48MP lens.
*And remember, this image has been compressed in Photoshop, and then compressed by the Review Hub Web Server. The original 8000×6000 image is super sharp! But hopefully, these images show you the awesome post-photo zoom potential of the Mi 9.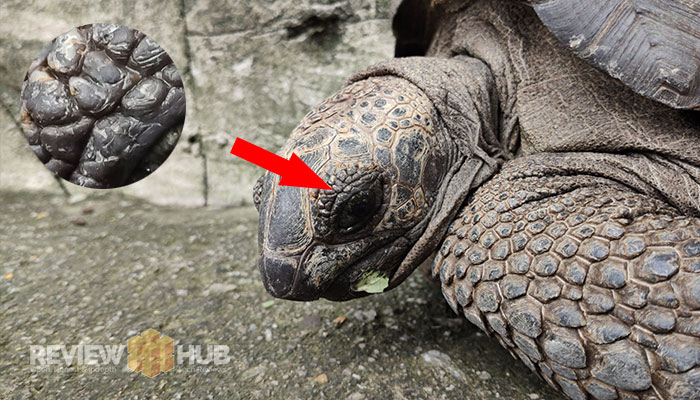 Wide Angle Shots are also super fun via the 16MP lens letting you capture the whole scene easily. It's great for indoor shots where you have less space to set your photo up.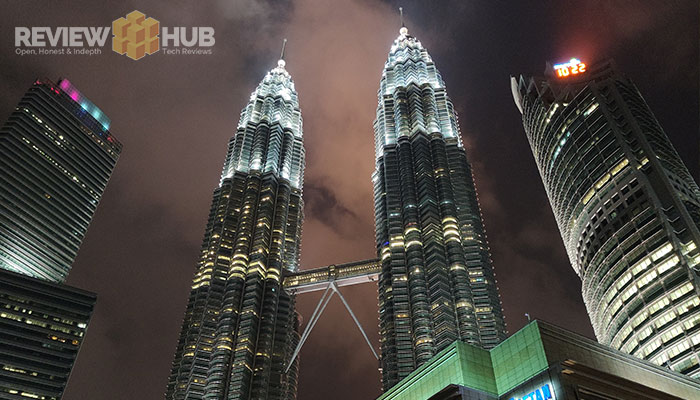 So what does the Mi 9 camera stack have to offer?
You can check out all the Mi 9 camera specs below, but you can rest assured that you're getting a flagship-level camera in a mid-rage priced smartphone. Which is awesome!
I've had so much fun using the Mi 9 camera for the last few months and it hasn't disappointed. From the 960 frames per second super-slow-mo mode, to the intelligent bokeh effects in portrait, it's an effortless camera to play around with.
There's a pro mode for the more advanced, but the auto and AI modes worked well for me straight out of the box.
Are there any weaknesses to the Mi 9 camera?
For the price, no. But price aside, the low-light performance doesn't match that of the S10 or latest iPhone. It's about 70% there.
Xiaomi Mi 9 – Available Now
Camera Tech Specs
Mi 9 Camera Features:
Portrait Mode
Night Mode
Panorama
Pro Mode
AI Toggle
Wide Angle / Macro
Beauty Mode (Advanced)
Rear Camera:
48MP Sony IMX586 (f/1.75)
12MP Telephoto Lens (f/2.2)
16MP Wide Angle Lens (f/2.2)
Single-tone Dual LED Flash
4K Video @ 60fps
1080P Slow-Mo @ 960fps
Front Camera (Selfie time):
20MP Selfie (f/2.0)
Beautify
Portrait
HDR
1080P Video @ 30fps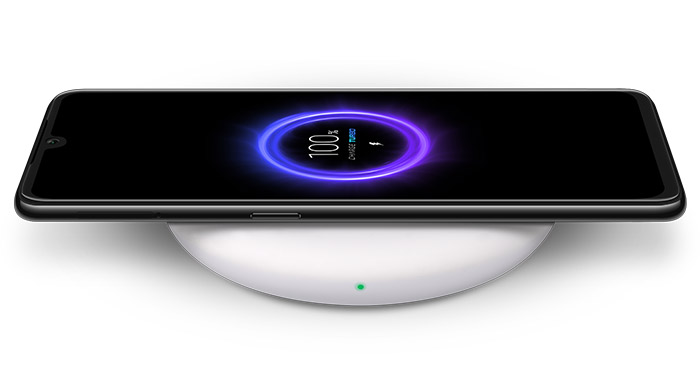 Performance
It's fast! Really Fast!
The Mi 9 has the same flagship Qualcomm Snapdragon 855 chip we see on the Samsung S10 Plus, OnePlus 7 Pro, Black Shark 2 and plenty of other top-tier phones.
The 855 is special as it's the first Qualcomm mobile chip to use a trifecta design. This setup splits the cores into three groups. We have 1 power core running at 2.84GHz for ultimate single process speed, 3 cores at 2.42GHz for harder work-loads, and finally 4 more cores running at 1.8GHz to deal with easy tasks and help save power.
All this adds up to one awesomely fast octa-core processor that makes light work of Android OS, demanding Apps & the latest 3D games.
If you're after the ultimate gaming experience, then check out the Best Gaming Phones 2019 List.
The biggest performance drawback has to be the lack of SD card support. You're either stuck with 64GB or 128GB with no room for expansion.
Performance Specs
CPU: Snapdragon 855 (8 Cores @ 2.5GHz)
GPU: Adreno 640 (Flagship Graphics)
RAM: 6GB
Storage: 64/128GB (No SD Card Port)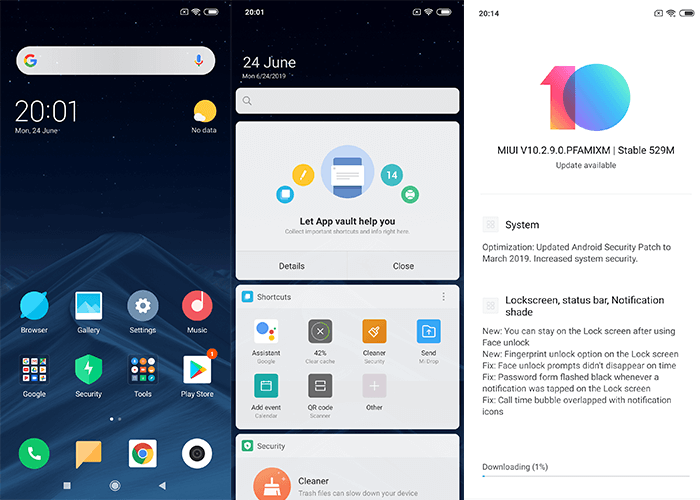 Android 9 & MIUI10
If you're new to MIUI10 then you're in for a treat. It's one of the more polished UI's with plenty of extra features to make your life easy. But, it's not perfect.
It's fair to say that it's not as polished as Samsung's One UI or stock Android as you'll often come across little software niggles. For instance, you can't select an alarm ringtone while in silent mode, the notification shades persistent notifications are customisable and the auto-brightness is temperamental.
I'm glad to see that the lack of a quick-toggle NFC button was corrected in the latest MIUI update.
Unlike a lot of smaller mobile brands, you can expect to get regular security updates as well as an update Android 10 after to become widely available.
MIUI Features:
Gesture Navigation (Optional)
Native Dual Apps (2 Accounts – 1 Device)
Screenshot Scroll Capture
Inbuilt Security (Avast, AVL, or Tencent)
Infrared Remote (TV, Aircon, etc)
Game Booster (Improved Game Performance & UI)
Ambient Display (Customisable Always On Display)
By default, the MIUI10 removes the Android App draw. If this sounds like your worst nightmare, then don't worry as you can easily return it by installing a new launcher from the Play Store.
We recommend the Xiaomi Poco Launcher or our old favourite Nova Launcher.
Battery Life
When I first started using the Xiaomi Mi 9, the battery life sucked. I'm not sure was causing it, but after I switched to Nova launcher and turned off background data usage for a few games it resolved itself.
I later tried to replicate the power drain for this article but couldn't. I have an inkling it was the Wizards Unite Game draining my battery via GBPS.
How good is the Mi 9 battery life?
I was worried that 3300mAh battery wouldn't be enough, but, I easily get a full days usage on a decent brightness level. Would I prefer 4000mAh? Absolutely.
But, the 27w Type-C fast charging is epic, easily matching OnePlus' rapid charge. And when your phone charges insanely quick, it makes a small battery much less of a problem.
The Mi 9 also has 20w Qi wireless charging built-in. At the time of release, this was the fastest wireless charging in the world.
Related: Phones with Epic Battery Life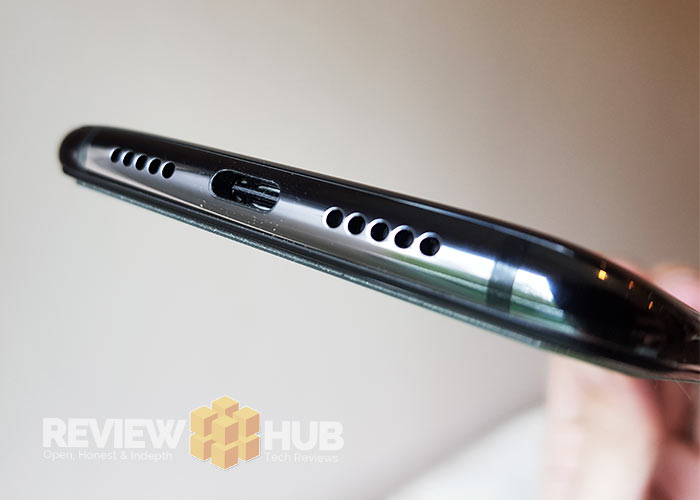 Connectivity
The Xiaomi Mi 9 does well on the connectivity front but with one big con… no SD Card support.
But everything else you could want from a flagship smartphone is covered: NFC, AC WiFi, Advanced WiFi options, Bluetooth 5, Qualcomm Stereo Plus, Dual GPS and an Infrared Remote.
You also get a dedicated AI assist button on the left-hand side of the phone. This opens up Google Assistant, but if that isn't your thing, you can learn how to disable it here.
Yes that's right, the Mi 9 has an IR Blaster which lets you control TV's, Aircon units & sound systems when you're feeling just too lazy to get off the sofa.
There is a notification LED but it's not RGB, so there are no customisation options available.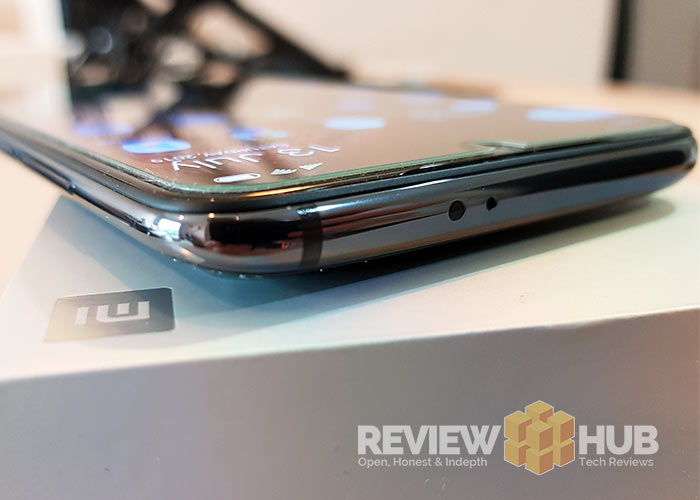 Audio & Call Quality
Playing music on the Mi 9's single speaker revealed distinctly average audio. It's easily outshone when placed next to the flagship competition. A step up from most mid-range phones, but lacking depth and bass.
But that's okay, I'm happy to see a few cons on the Mi 9, otherwise, Xiaomi would soon be charging a lot more.
The second speaker grill is for aesthetic reasons only. Having a single speaker does mean it's prone to becoming blocked by your fingers when in gaming landscape mode. Flipping the phone fixes this though.
The internal microphone and top ear speaker are high quality with no issues during calls throughout the last few months.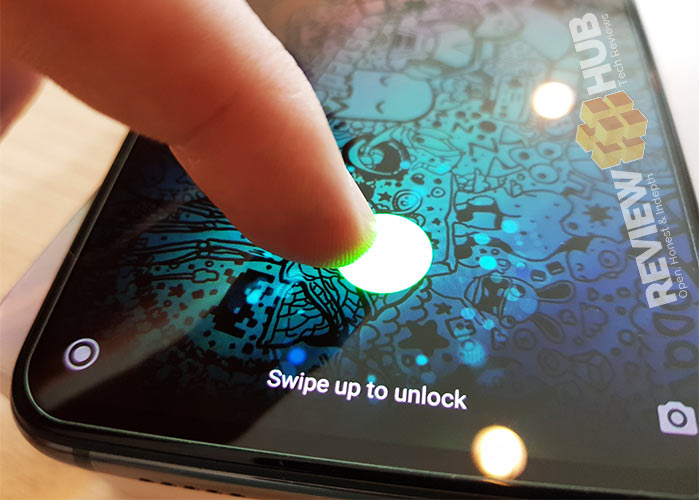 In-Display Fingerprint Reader
I couldn't be happier with the Xiaomi Mi 9's optical in-display fingerprint reader. I've been using the phone as my main device for the last 12 weeks and it's rapid.
Quick Tip: I added both of my thumbs twice for extra accuracy. Adding a screen protector does slow down the sensor.
The reader itself uses an optical green light under the display. It activates when the area is touched. You quickly get used to where your finger needs to be.
Top Tip: A quick tap isn't quite enough, resting your finger or thumb works best.
Face Unlock
If finger biometrics aren't for you, then switch to the Mi 9's face unlock which is super fast and accurate.
It's worth noting that it's not as secure as the in-display fingerprint reader. When setting this up, you receive a warning that the unlock can easily be duped by using a picture, so don't use this method if you have sensitive data on your phone.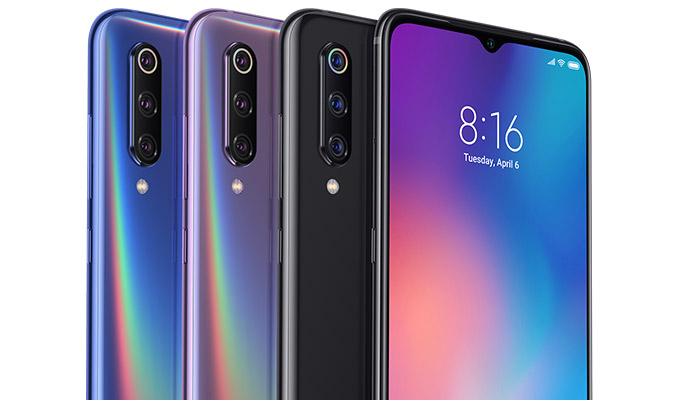 Xiaomi Mi 9 – The Verdict
While the Mi 9 drops some of the flagship features we've learnt to love such as waterproofing, stereo speakers and SD card support, it can be easily forgiven considering the low starting price.
There are 4 main staples to look for when choosing a new smartphone: Display, Performance, Camera & Battery Life.
The Xiaomi Mi 9 kills it on three of these and, battery life ain't bad either.
Do we recommend the Xiaomi Mi 9? Yes, yes and more yes. It's the value flagship of the year.
Today's Best Xiaomi Mi 9 Deals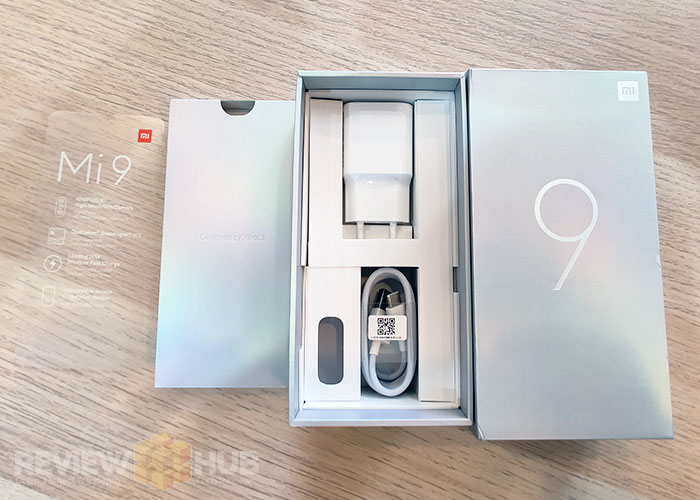 What's in the box?
Inside the Xiaomi Mi 9's box, you get: Type-C to 3.5mm Headphone adapter, Clear Silicone Case, USB Type-C Cable, 2-Pin Fast Charger, Quick Start Guide, SIM Pin and the Mi 9 itself.
What's the Mi 9 Global Version?
When shopping for the Xiaomi Mi 9, if you're outside of China, you'll want to pick up the 'Global Version'. The global version comes with Google Play Services pre-installed (Gmail, Play Store, etc).
If you're buying locally, then you will only have access to the Global Version, so just breath and relax… ahhhhh.
It's easy to tell which version is which, as the Global version, has a big Global sticker on the side.
If you've read online that the Xiaomi Mi 9 has adverts, you can rest assured that this isn't the case with Global / European versions like the unit in this review.