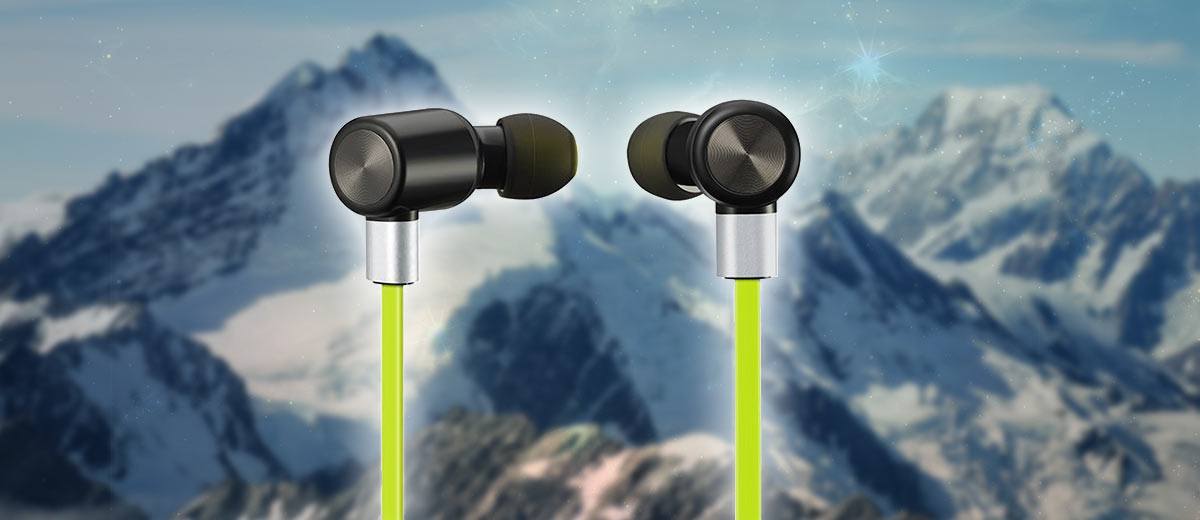 [column size=one_half position=first]
If like me, you've grown tired of fiddly headphone wires during your workouts then you'll be happy to know that there's now a wide range of Bluetooth Wireless Earbuds available, for peanuts, online.
One manufacturer who's known for their high-quality low-priced electronics is VicTsing who have more than a few products on the Amazon best seller lists.
[/column]
[column size=one_half position=last ]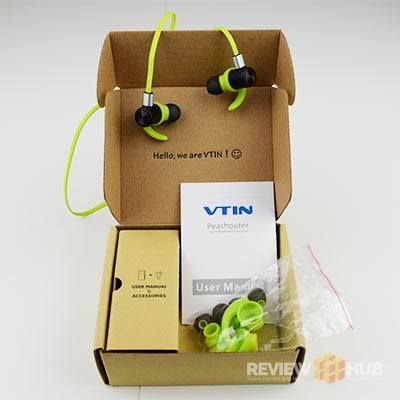 [/column]
Within the VicTsing family is their sports brand VTIN and I was lucky enough to get my hands on their Peashooter Bluetooth Sports headphones. Since they arrived, around two weeks ago, I've been using the Peashooters as my daily running headphones to see whether they really are the bee's knees (as the Amazon reviews suggest).
Coming in at a measly £14 here in the UK, I want to find out whether the Peashooters really deliver on Comfort, Sound & Battery life. But first, let's check out the Pro's & Cons.
Grab the VTin Peashooter Headphones for only… UK : £14 | EU : €15 | US : $18
We have 30 – £4 OFF Vouchers for Amazon UK, just Contact or Tweet us to get yourself one.
[column size=one_half position=first ]
Pro's
Low Price-tag
Lightweight
Good sound quality
Great fit
Hands-free Calls
Hands-free OK Google
[/column][column size=one_half position=last ]
Cons
The treble could be clearer
[/column]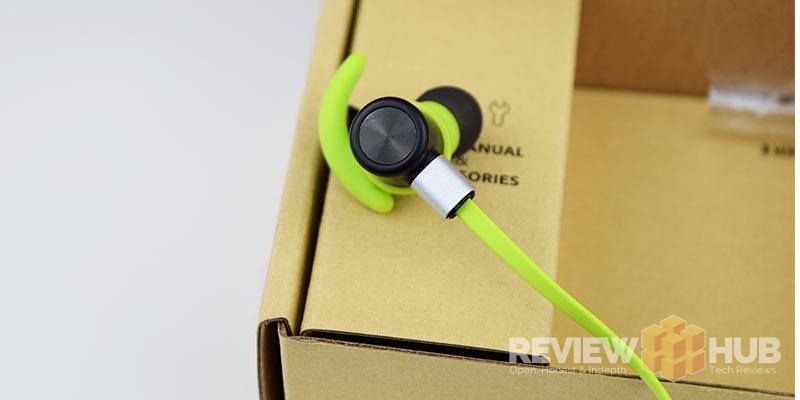 Design & Comfort
The Peashooter wireless earbuds are super light weight at only 16 grams and, for me, fit my ears so well that I could easily forget that they were there. After a 30 minute jog, they didn't need to be  re-adjusted once thanks to the green bendy grip that holds the earbuds gently but firmly in your ear.
[column size=one_half position=first]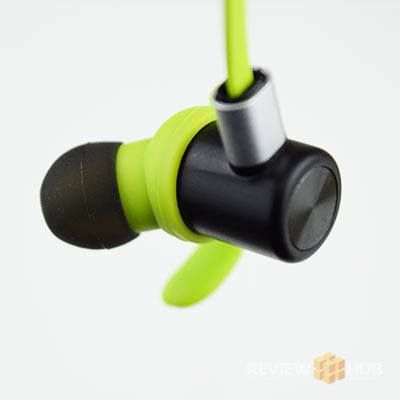 [/column]
[column size=one_half position=last ]
Not everyone is going to be as lucky as me with a great fit straight out of the box but luckily, VTin supply the Peashooter headphones with 6 adjustable ear pieces that allow up to 6 different ergonomic combinations.
The eargrip and earbud are made from individual silicone moulds allowing you to mix and match until you find the right fit. If you are looking for a very secure fit then I recommend using the larger eargrips to really hold the headphones firmly in place.
[/column]
Design-wise I'm a fan of the bright lime green, you won't be losing these at the bottom of a bag easily. The cable is also flat to help prevent tangling which is a nice touch.
It's difficult to find fault with the design and comfort of the Peashooters. They're a really well-made pair of Bluetooth earbuds with my only very small criticism being that some of the earbud mould lines are still visible.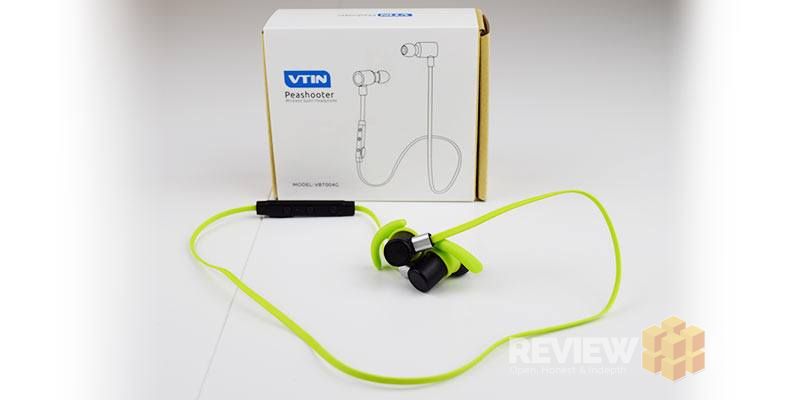 Sound Quality
[column size=one_half position=first ]
If the price and comfortable fit weren't enough to make the Peashooters a great buy alone, then rest assured they also sound great too!! The great fit only helps to enhance the bass with good performance on the mids as well. They can be a little weak on the treble but overall they are some of the best budget headphones you can get. They aren't going to knock your socks off, but you won't be disappointed and the bass is impressive.
[/column]
[column size=one_half position=last ]
The little earbuds with big bass
[/column]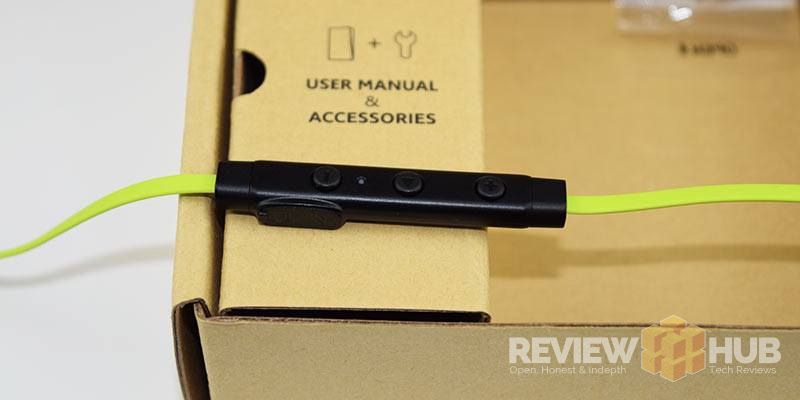 Connectivity & Hands-free
The Peashooter Wireless Earbuds use the low-powered Bluetooth 4.1 specification and connecting them to your phone or Bluetooth device is simple and straight forward.
Hold down the play button until the LED alternates between red & blue then connect.
Once connected to a device they will automatically connect next time you turn the earbuds on.
Hands-free with the earphones is automatic on Android and the microphone picks up voice clearly with a reasonable amount of background noise. The first time I used hands-free on the Peashooter headphones my phone volume was set to around 50% making the voice sound faint. Make sure to turn the phone volume up during calls so you can hear clearly.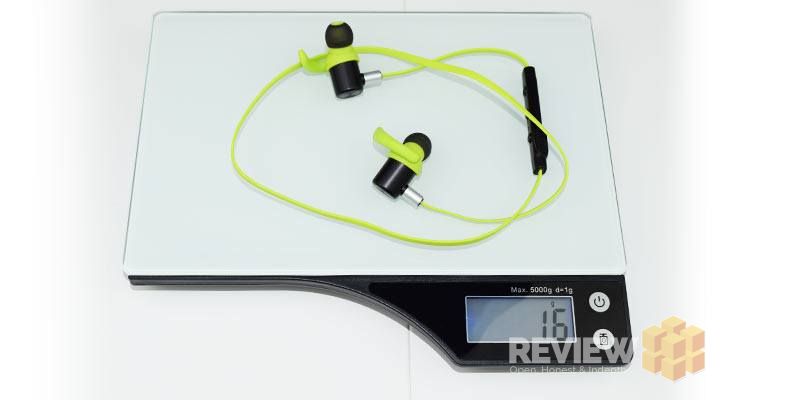 Technical Specifications
I've posted a quick over of the Peashooter technical specifications below.
Bluetooth: 4.1
Battery: polymer lithium battery
USB Type: Micro-USB
Buttons: (Volume Up / Next Track), (Volume Down / Previous Track), (Play / Pause / Answer Call / Voice Search)
Cable: Anti-tangle
Mic: Noise-cancellation
Battery life: 4-5 hours
Display: LED light
Range: 10m
Charging time: 2 hours
Standby Time: About 175 hours
Working Temp: -5 to 45 Degrees Celsius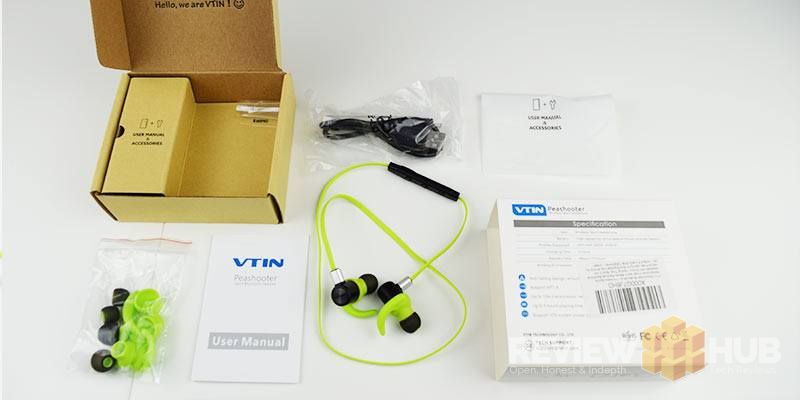 What's in the Box?
Inside the Peashooter box, you'll find: Comprehensive English instruction manual, 3 x earbuds (Small, Medium & Large), 3 x ear-grips (Small, Medium & Large). USB to Micro-USB Cable & Wireless Peashooter headphones with hands-free adapter.
Final thoughts on the Peashooter
It's not often I don't find any negatives about a product but the Peashooter has me stumped. For me, the Peashooters come pretty close to being the perfect budget £14 set of wireless Bluetooth headphones that you could have. Well done VTIN!
Do I recommend the Peashooters? Yes, absolutely. For the price, you'd be hard-pressed to find a better pair.