Vernee X First Impressions – X marks the spot?
Vernee are one of the newer kids on the import smartphone block but so far we've been impressed with their phones. Featuring a brand new CPU, generous specs and four cameras, the recently-announced Vernee X has caught our attention.
But, let's not beat around the bush, the star of the show here is the 6200mAh battery… I'll repeat that… 6200mAh! SIXTY TWO HUNDRED MILLIAMP HOURS! That's, like, nearly enough to power your house for 3 months*
Previously we've been hands-on with the Vernee's Apollo X and Mars finding both to be great value for money. So I'm excited to find out more about the Vernee X, which is currently available to pre-order at around the £190 / $250 mark.
So, what does the Vernee X bring in order to justify its solid mid-range price tag? We're about find out… but first… let's look at the Pro's & Cons.
* Disclaimer: I might have been ever so slightly exaggerating, but it's still a huge battery!
The Good

Big

Utterly ridiculous 6200mAh battery
Large HD+ 18:9 display
Dual Selfie Cameras + Selfie Flash
Generous 128gb storage + 6GB RAM
New Helio P23 Performance
The Bad

No Android 8 Update Yet
No notification LED?
On the thick side…
Vernee VOS Custom OS
Missing NFC
Save now by pre-ordering your Vernee X…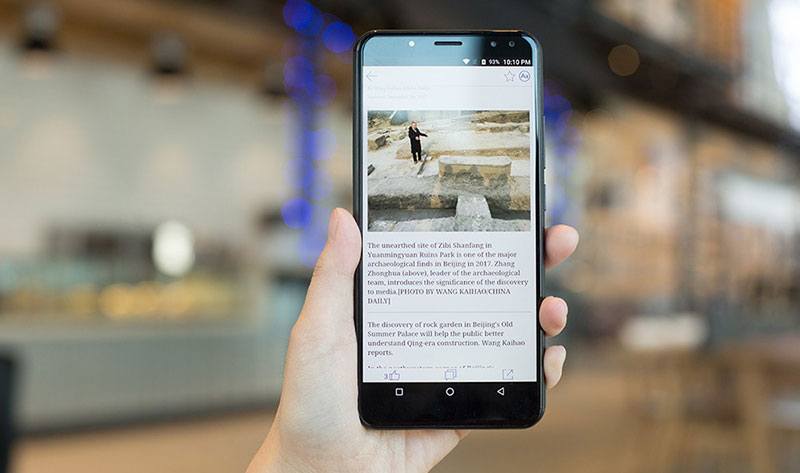 Design, Display & Build Quality
The first thing you'll notice about the Vernee X is the vast 6 inch screen. This is in the 18:9 aspect ratio, which is fast becoming the norm and is packing 2160×1080 HD+ resolution. While it's not exactly bezel-less (Vernee are leaving that to the recently released Vernee Mix 2) it's certainly in keeping with current trends.
Vernee have made a real effort the slim down the top & bottom areas of the phone which gives it an overall, impressive screen-to-body ratio of 83.8%. To do this they've moved the fingerprint reader to the back and made the internal slighter thicker.
At 9.8mm thick we can excuse the slightly large proportions of the Vernee X.  This is the price you pay for that huge battery, and it's an acceptable compromise in my eyes.
Vernee are no strangers to producing excellent build quality either with the Vernee Mars being exquisite.  So you can expect the Vernee X to also have a high level of craftsmanship that defies its bargain price-tag.
The only worry is that I can't find any reference to a notification LED. Hopefully this is just an omission from the spec lists I've seen… otherwise… it could be a deal-breaker…
Screen Tech Specs: 6 inch 18:9 Display, 2160 x 1080 resolution, 401 PPI
Hardware / Performance / Software
So, I think it's going to look and feel the part, but how will the Vernee X perform? The good news is that it's running one of the newest CPUs available, the Mediatek Helio P23!
Promising improvements in (amongst other things) battery life, image processing and 4G speeds, the Helio P23 is likely to become the standard CPU that we see in the 'premium midrange' import smartphones in 2018.
Graphical number-crunching is provided by the all-new Mali-G71 GPU, which should see the Vernee X able to run the latest games with no slowdown or stutter.
Vernee have also provided 6GB RAM to ensure that the X will be able to multitask like a master. With 128GB of onboard storage you've got a lot of space to fill, but if you manage this fear not as there is also a slot for a Micro SD card.
You'll find Android 7.1 onboard, running a light skin called VOS (Vernee OS). While it's not the latest version of Android, Vernee have promised an OTA update to Android 8 "Oreo" soon after release.
CPU: Helio P23 (MT6757) – 4x 2.5 GHz + 4x 1.65 GHz
GPU: ARM Mali-G71 MP2 (770 MHz)
RAM: 6GB
Storage: 128GB
Expandable: Yes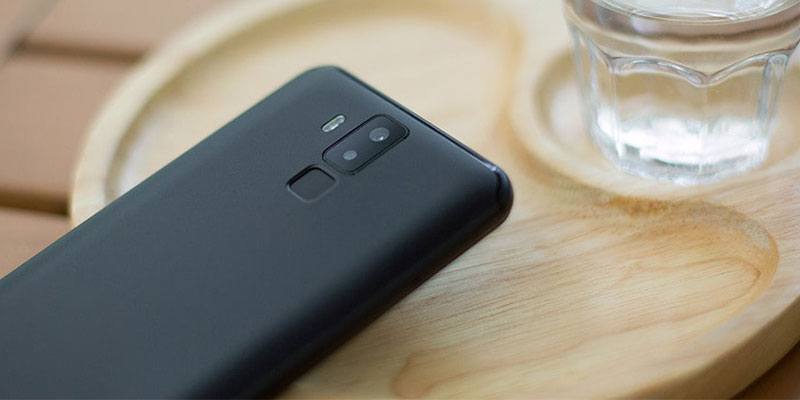 Camera / Photography / Face ID
The Vernee X has dual lenses for both the main rear camera and also the selfie camera on the front. To the rear, you'll find a 16MP main lens with a 5MP buddy to help with depth sensing and add the ubiquitous portrait mode.
The dual lenses on the front make for a slightly more unique proposition. I'd expect that this is to create the portrait/bokeh effect on your selfies. Whether this is a useful addition or a marketing gimmick remains to be seen. You'll also find a flash on the front for your night-time selfies!
The selfie cameras will also provide the Face ID security functionality. You guessed it… you'll be able to unlock the Vernee X with your face! There are a few different ways that this technology can be implemented, some more secure than others.
I'm hoping that Vernee's Face ID is a useful and secure feature, and not just something they've added to 'copy' its namesake, the iPhone X…
Having tested many different phones with dual cameras there is a clear rule of thumb… Without exception, the success comes down to how much the phone costs.
Expensive phones with dual cameras produce great photos. Budget phones with dual cameras fail to hit the mark.
Given its pricing, the Vernee X is definitely not a budget phone, so I have high expectations of it being a good camera phone.
Rear Camera:
16MP + 5MP
Aperture f/2.0
Dual LED Flash
Front Camera (Selfie time):
13MP + 5MP
Aperture f/2.2
LED Flash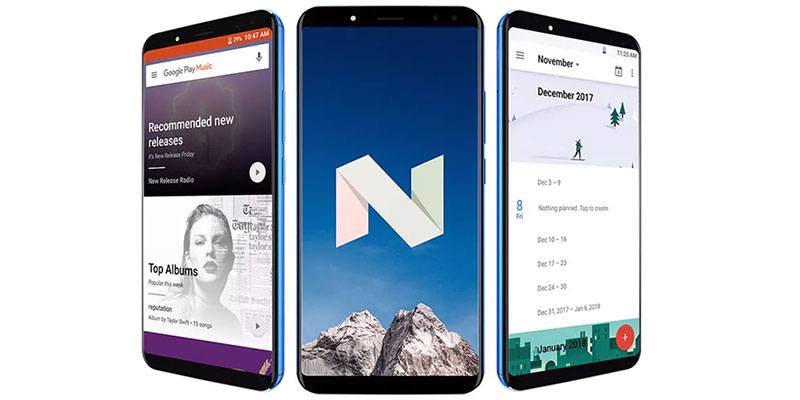 Battery Life
This is where the Vernee X scores impressively, thanks to its huge 6200mAh battery. This is almost twice the size of a normal smartphone batteries and coupled with the efficient Helio P23 CPU, I would expect to see the Vernee X being a solid 3-day performer.
I'm also very happy that the Vernee X features a USB-C connector for charging. The onboard fast-charging technology means that from 0% I would expect to see the Vernee X fully charged within 2.5 hours, which may seem a long time, but remember it is a monster battery!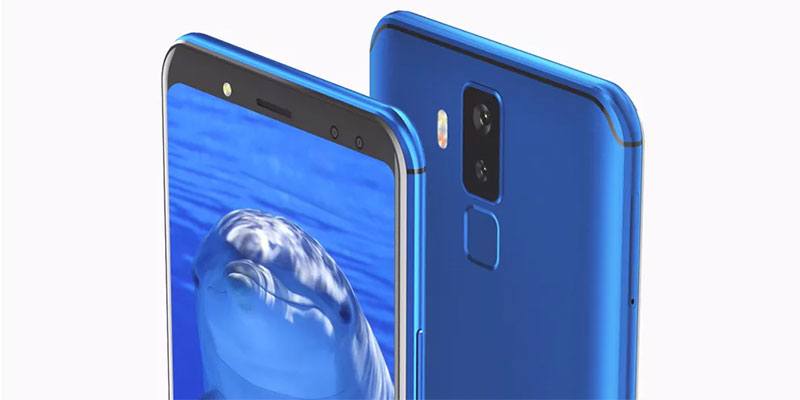 Vernee X – the bottom line…
Here at Review Hub, we've been watching the progress of Vernee with interest since they arrived little more than 2 years ago with the Vernee Thor.
They've been making progress in all the right areas, and given the combination of the latest CPU, plenty of RAM and storage and a huge battery we think that the Vernee X is poised to make a big impression.
As long as Vernee keep their side of the bargain and deliver the upgrade to Oreo, and the cameras perform well, the Vernee X may prove to be the first great bargain of 2018!
We'll get a review unit in soon – and we'll give you the full lowdown then.
Like the look of the Vernee X?
Full Tech Specs Below…
Tech Specs & Connectivity
You can find all the tech specifications for the Vernee X below. If I've missed off a parameter that you're looking for just comment below.
UK Network Coverage? Yes the Vernee X comes with full UK Support for all carriers.
| | |
| --- | --- |
| Smartphone | Vernee X |
| Screen Size | 6 inch |
| Screen Ratio | 18:9 |
| Pixel Density | 402 |
| Screen Resolution | 1080×2160 |
| Screen To Body Ratio | 76% |
| Thickness | 9.8mm |
| Weight | 199g |
| Colors Available | Blue, Black |
| Storage | 128GB |
| Processor (CPU) | Helio P23 (4x 2.5 GHz + 4x 1.65 GHz) |
| Graphics (GPU) | Mali-G71 MP2 |
| RAM | 6GB |
| Android Version | 7.1 Nougat |
| IP Rating (Water, dust) | None |
| Micro-SD Card Tray | Yes – Dedicated Slot |
| Notification LED | No |
| Finger Print Sensor | Yes – Rear-mounted |
| Infrared | No |
| USB Type | USB-C |
| 4G Bands | FDD: B1 (2100MHz) / B3 (1800MHz) / B7 (2600MHz) / B8 / B20 (800MHz) |
| 3G Bands | WCDMA: 850, 900, 1700, 1900, 2100MHz |
| 2G Bands | GSM: 850, 900, 1800, 1900MHz |
| SIM Support | Dual SIM |
| WiFi | 2.5GHz – b, g, n, 5GHz – N |
| GPS Tech | GPS, A-GPS, GLONASS |
| Bluetooth Version | 4.1 |
| NFC | No |
| Sensors | Proximity, Accelerometer, Light, Gyroscope, Compass, Hall |
| OTG | Yes |
| Battery Size | 6200 mAh |
| Fast Charging | Yes |
Love Tech? Subscribe for weekly updates of our best content!
Want the to know about the latest tech, gagdets and gizmos you can't find on the high-street? Join our tech community and receive weekly or monthly updates!