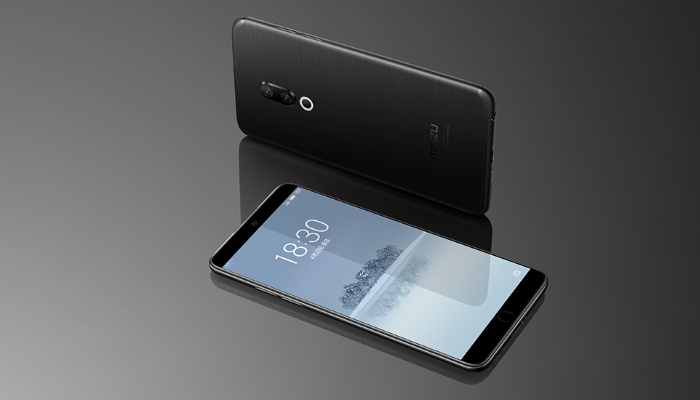 Meizu 15 Plus – Back in the game!
Meizu are looking to make a splash with their new flagship, the Meizu 15 Plus.
It's being released to celebrate their 15 years in the market – no mean feat in this cut-throat world where many manufacturers have come, and gone, and in some cases come back again!
It's been over 18 months since Meizu caught our attention with the Pro 6 Plus, which was a pretty exceptional phone that hinted of great things to come. But… As interesting as 2017's Pro 7 Plus was (it had a secondary screen on the back of the phone!) it just felt a little bit too wacky for the mainstream, and pretty much sank without a trace…
The Meizu 15 Plus has been in the rumour-mill for months, but has now been officially announced. I must say I'm confused by some of Meizu's decisions, but they've never been a manufacturer that follows the crowd.
[column size=one_half position=first ]
The Good

Super high screen resolution
Narrowest bezels ever
Chinese flagship with SD slot shocker!
[/column]
[column size=one_half position=last ]
The Bad

Strange CPU choice
16:9 screen in 2018?
Runs Android 7
[/column]
The Meizu 15 Plus will be available for pre-order soon…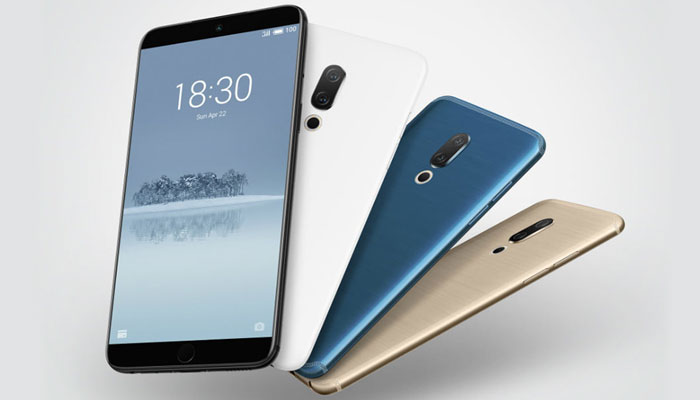 Design, Display & Build Quality
Meizu build quality has never been in doubt. Along with Xiaomi, Meizu have constantly produced high quality, stylish and well-constructed smartphones.
Starting from the front, the first thing you'll notice is the razor-thin bezels. At less than 1.2mm, you won't find any narrower. The selfie camera is positioned centrally, but thankfully not within a screen 'notch'.
Then there's the home button with an embedded fingerprint scanner. This is likely to feature some shortcut-related enhancements as per Meizu's old physical 'Super mBack' button, which performed different functions based on combinations of swipes and long-presses.
As for the display – well we're in for a rare treat. An absolutely drop-dead gorgeous Super AMOLED screen, running a fabulous 1440 x 2560 pixels. Let's just gloss over the 16:9 screen ratio!
On the rear, you'll see the dual cameras, arranged in the vertical formation, and the 'halo' ring flash which comprises of 6 LEDs.
Thanks to the stainless steel/aluminium composite used in its construction, the Meizu 15 Plus is surprisingly light when compared to competitor devices, tipping the scales at just 177g. At only 7.3mm it's also incredibly thin.
Dimensions: 153.8 x 78.3 x 7.3mm, 177g
Screen Tech Specs: 5.95 inch 16:9 Display, 1440 x 2560 resolution, 494 PPI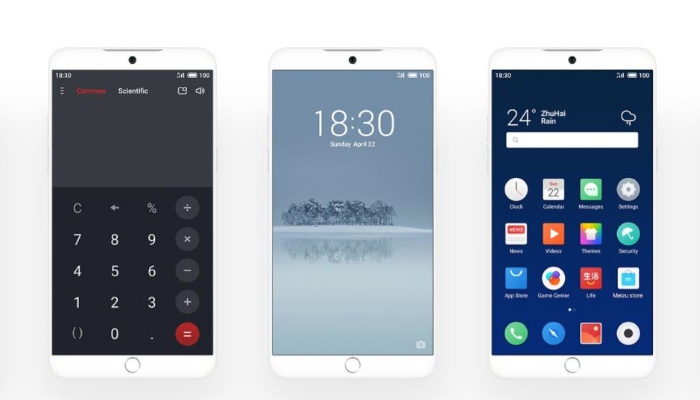 Hardware / Performance / Software
So here's the first fly in the ointment. As well as it's 2017 screen ratio, the Meizu 15 Plus has a 2017 CPU. At this point you're expecting me to say it has a Snapdragon 835. But no! Even more bizarrely than that, we find Samsung's Exynos 8895 under the hood?!?
To be fair, if it's good enough for the Galaxy S8, it's going to be good enough for the Meizu.
It's an excellent CPU leaving nothing in the locker room, but, isn't the point of a flagship to run the latest and greatest hardware? Have the never-ending delays from the Meizu 15 Plus left it a little high and dry in the hardware department?
Other than this, we find a healthy 6GB RAM and a choice of 64/128GB storage, with the added bonus of SD card expansion. All in all, still worthy of flagship status.
Now for the second fly… Software… It's absolutely inexcusable for Meizu to be shipping the 15 Plus running Android 7. I'm not angry Meizu, just very, very disappointed!
Like Xiaomi and Huawei, Meizu prefers their own heavily-skinned UI overlay, in this case, called FlyMe OS. Love it or hate it they're not going to change, so you may be more comfortable installing your preferred launcher on top.
CPU: Exynos 8895 – 4x 2.3 GHz + 4x 1.7 GHz
GPU: Mali-G71 MP20
RAM: 6GB
Storage: 64/128GB
Expandable: Yes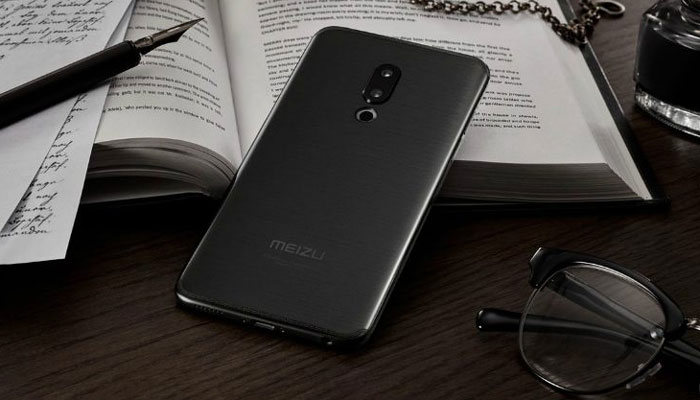 Camera / Battery / Connectivity
The Meizu 15 Plus has a 12MP primary and 20MP secondary/zoom camera setup. Initial reports suggest that we'll be in for a treat with the performance. You'll see that there is also a novel 6-LED ring flash on the rear too, which promises to improve low-light photos.
While it's not particularly massive, the 3500mAh battery in the 15 Plus will easily be big enough. The Exynos 8895 CPU is built using a mega-efficient 10nm process, and this combined with the AMOLED screen means the Meizu will be sipping the battery juice, not chugging it!
Sadly we do get the familiar lack of 4G Band 20, so not good news for UK O2 customers…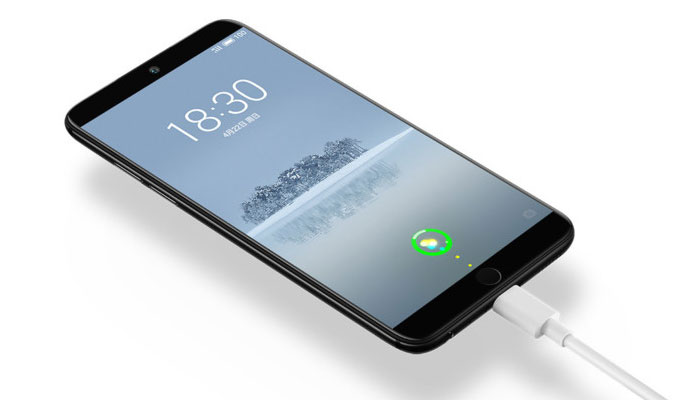 Meizu 15 Plus – The Early Verdict
Despite my reservations with the CPU, screen ratio and Android version, I'm still convinced that the Meizu 15 Plus is going to be an impressive smartphone.
After 15 years in the industry, Meizu ain't no fools, and they've put together an epic all round package that will go a long way to restoring their reputation as one of the premium Chinese smartphone manufacturers.
With the right pricing, we expect the Meizu 15 Plus to be one of the import phone hits of 2018!
The Meizu 15 Plus will be available for pre-order soon…
Full Tech Specs Below…
Tech Specs & Connectivity
UK Network Coverage? No, due to a lack of Band 20, the Meizu 15 Plus does not come with full UK Support for all carriers.
| | |
| --- | --- |
| Smartphone | Meizu 15 Plus |
| Screen Size | 5.95 inch |
| Screen Ratio | 16:9 |
| Pixel Density | 494 |
| Screen Resolution | 1440×2560 |
| Weight | 177g |
| Storage | 64/128GB |
| Processor (CPU) | Exynos 8895 (4 x 2.3 GHz, 4 x 1.7 GHz) |
| Graphics (GPU) | Mali-G71 MP20 |
| RAM | 6GB |
| Android Version | 7.1.2 Nougat |
| IP Rating (Water, dust) | None |
| Micro-SD Card Tray | Yes – Hybrid Slot |
| Notification LED | Yes |
| Finger Print Sensor | Yes – Front-mounted |
| Infrared | No |
| USB Type | USB-C |
| 4G Bands | FDD: B1 (2100MHz) / B3 (1800MHz) / B5 (850MHz) / B8 (900MHz) / B34 (2100MHz) / B38 (2600MHz) / B39 (1900MHz) / B40 (2300MHz) / B41 (2500MHz) |
| SIM Support | Dual SIM |
| WiFi | 2.5GHz – b, g, n, 5GHz – n, ac |
| GPS Tech | A-GPS, Beidou, Galileo, GLONASS, GPS, QZSS, S-GPS |
| Bluetooth Version | 4.2 |
| NFC | No |
| Sensors | Proximity, Accelerometer, Light, Gyroscope, Compass, Hall |
| OTG | Yes |
| Battery Size | 3500 mAh |
| Wireless Charging | No |
| Fast Charging | Yes (12V/2A) |
Please note that although these specs are not expected to change, this is a pre-order device and there may be some differences in the release model.