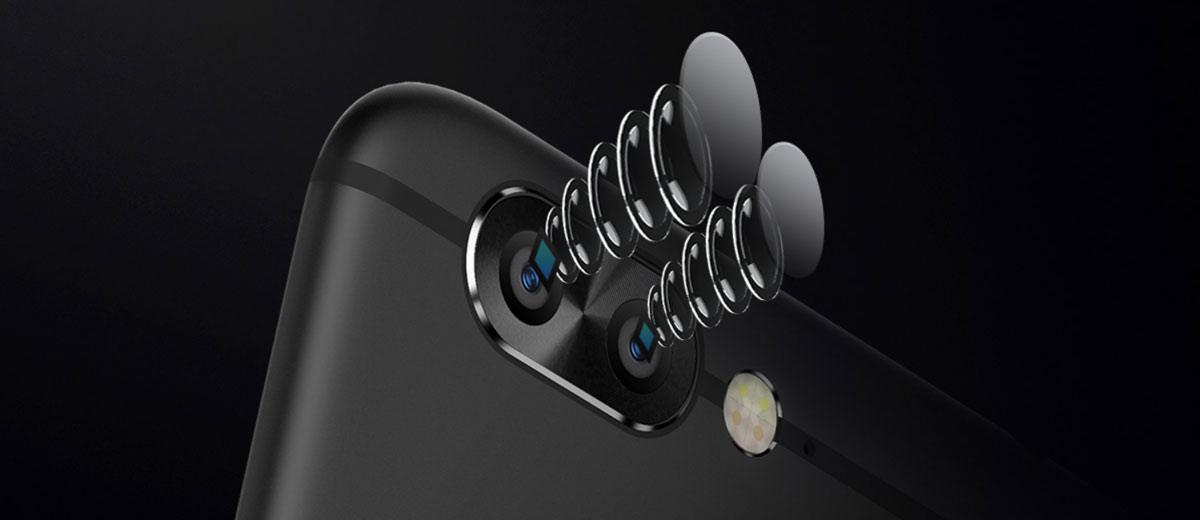 How does UMiDigi's latest flagship, the UMiDigi Z1 Pro fare in our Full Camera Test?
Rather than include the full camera test in the main UMiDigi Z1 Pro review, I've decided to break away and create a separate article that focusses in on the camera performance alone.
Why is it important to see an independent camera test for the Z1 Pro? Don't they already show awesome pictures taken with Z1 Pro on their website… well my friend, when we dive a little deeper those photos they said they've taken… might just be stock photography… Snap!
To fully test the UMiDigi Z1 / Z1 Pro, I'm going to put it through a variety of everyday camera scenarios that most smartphones will come up against in their lifetimes. So let's get to it, here are the results from the UMiDigi Z1 Pro Camera Tests.
Update: Since taking the photos for this test UMiDigi has pushed out an OTA update to address some of the shortcomings of the rear dual-cameras. Let me know if this improved things for you.
Visit the full UmiDigi Z1 Pro Camera Sample Album on Flickr.
Check out the latest UMiDigi Z1 Deals Below:
UMiDigi Z1 / Z1 Pro Camera Specifications
[column size=one_half position=first]
Rear Camera:
13 MP + 5MP
Quad LED Flash
[/column]
[column size=one_half position=last ]
Front Camera:
[/column]
Camera Features: HDR, Beauty mode, Panorama, Face Detection, Scene detection, Gesture Snap.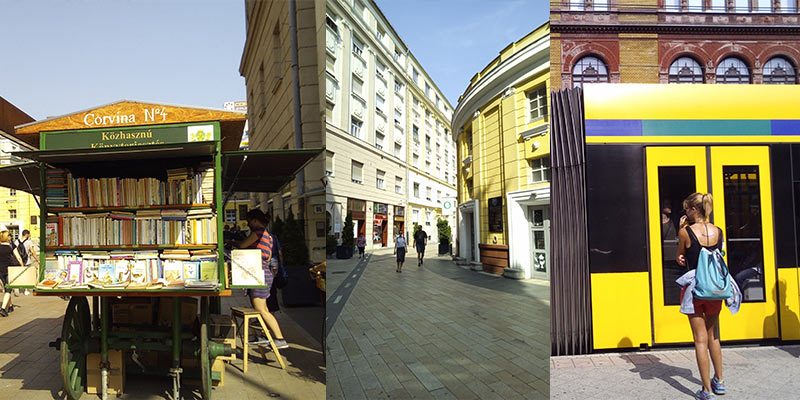 Z1 Pro – Bright Sunny Conditions
It's usually the case with lower-end cameras that they perform pretty well in bright sunny condition but then the quality falls sharply when its overcast or night time.
I felt disappointed by the UMiDigi Z1 Pro camera, even in the bright sunny 32 degree weather here in Budapest. Images look too soft and the dynamic range between light and dark areas of the shot isn't great.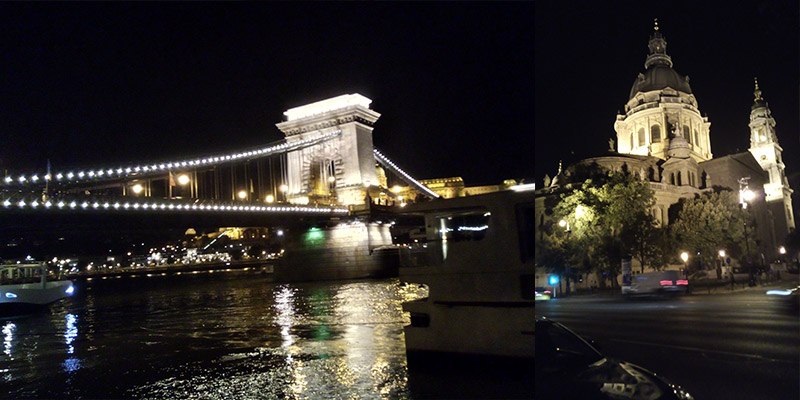 Z1 Pro – Night-time / Low Light
Nigh-time photos came out a little better than expected but still looks quite soft although the lens managed to take in a lot more light using the HDR mode. Taking night time shots seems a bit hit and miss, some photos came out okay while others were completely out of focus.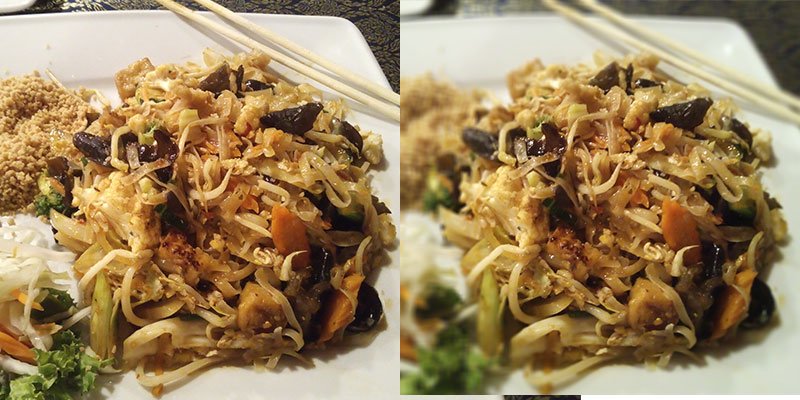 Z1 Pro Dual Lens Bokeh
(On the left is an indoor picture of Tofu Pad Thai taken indoors in medium lighting. On the right, the same shot with the Dual Lens Bokeh effect turned on.)
The Z1 Pro's Bokeh effect doesn't really add anything except some circular blur which you can add in Instagram in 2 seconds. The food looks more washed out with the dual-lens adding a small amount of zoom.
Final thoughts on the UMiDigi Z1 Pro Camera
Let's hope that these are software bugs that UMiDigi can iron out. The good news is that we have already had an OTA update specifically to update the cameras.
The bad news is that the camera is the weakest point on an otherwise fantastic phone from UMiDigi.
Do you have any UMiDigi Z1 / Z1 Pro? What do you think of the camera?
You can check out the rest of the UMiDigi Z1 Pro Review here.
Editors Note: Our server may compress images slightly leaving a reduced quality image. For full image quality from Z1 Photo samples please visit the Flickr album.