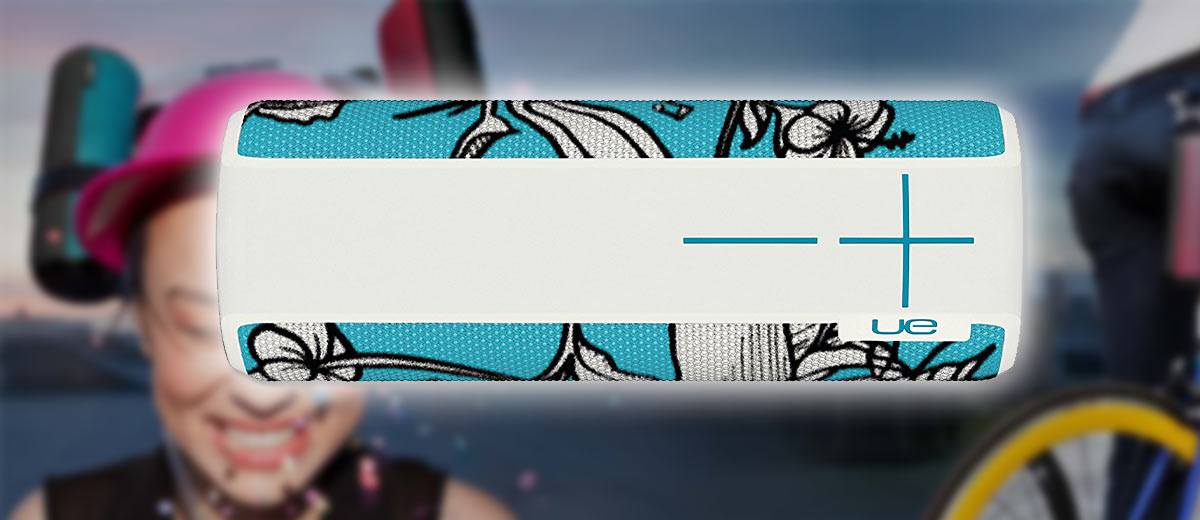 The UE Boom 2 Bluetooth Speaker certainly looks the part, but is it worth the extra cash?
With so many Bluetooth speaker brands on the market you need to do your research if you want to get the right mix of size, features and sound quality. Avoiding the dud speaker can become a challenge of it's own. Do you fork out for an expensive well-known brand or take a risk on something cheaper.
I recently got my hands on the Ultimate Ears Boom 2, or UE Boom 2 for short. At around the £100 mark, it's a serious investment. While you probably haven't heard of Ultimate Ears before, you will have heard of Logitech who acquired the UE company back in 2008.
Check out the latest UE Boom 2 deals…
So what's the UE Boom 2 got that helps to make the premium price-tag worth it? Let's find out in this full hands-on Bluetooth speaker review.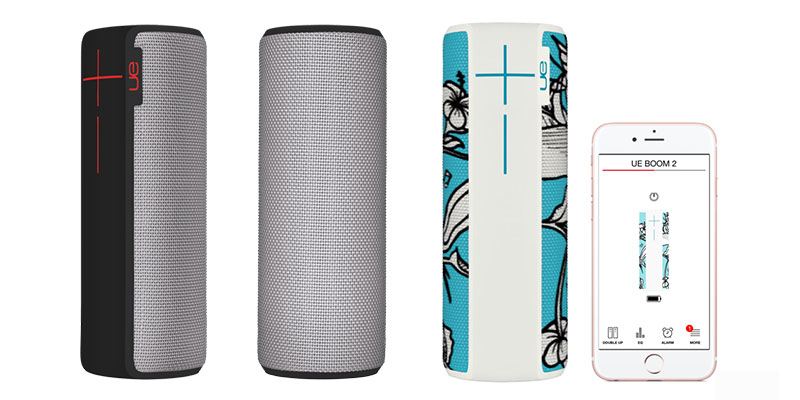 Sound Quality (Indoors & Outdoors)
UE Boom is certainly a speaker that holds its own in the great outdoors, the sound quality is still exceptional even outside – an area where most other speakers in this price category fall short. It has a vertical, cylindrical design which is both compact and stylish and with a 360 degree sound output, it truly is a musical tardis.
Featuring two 45mm active drivers and two 45mm x 80mm passive radiators, the maximum sound level of the UE Boom 2 is 90dBA (A weighted decibels) and it has a frequency range of 90Hz – 20kHz. We tested a range of tracks, from acoustic to house. Sound quality across all genres is excellent, but we enjoyed using the inbuilt equaliser in the UE app to tailor the highs, mids and lows to our taste depending on the playlist.
Design and Build Quality
The UE Boom is considered mid range in price at £99.99. When you buy a UE Boom, you immediately feel like you're getting a quality product. The packaging is sleek and well designed, and doubles up as a case should you wish to keep it to protect your new piece of kit.
It comes in a wide range of bright colours for those of you looking to make a colourful statement (or to avoid it getting mixed up with your friends'!) and there are even some limited edition patterned speakers.
It's lightweight at 1.2 pounds but still feels solid due to it's shockproof and waterproof qualities. For this reason, it would appeal to festival goers and adventurers alike, but also those who just want an everyday speaker they can use in the garden without fear of a bit of rain. Add to that its whopping 15-hour battery life and you'll be partying around the campfire well into the next day.
Each end of the device is made of a hard rubber coating which acts as anti shock material. The mini USB port for charging and the manual jack connection port are both concealed at one end beneath a flush, airtight coating of rubber which waterproofs the device for up to 30 minutes completely submerged.
The other end of the device is home to the power on /off button and the Bluetooth button used to pair up your Boom with your chosen source be it your phone, tablet or laptop computer. Down the side of the Boom there are large + and – volume controls, simple and to the point with no other frills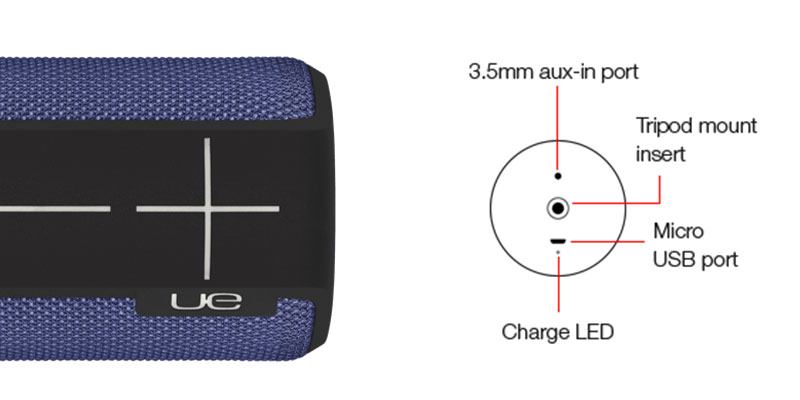 Extra Features
The UE Boom is not just for music, it also doubles up as a Bluetooth hands-free speakerphone too. Answering and ending conversations at the touch of a button make it great for conference calls and gives you a clearer sound than it would by broadcasting on your mobile device.
Not limited to just Bluetooth connectivity, the UE Boom 2 can also play tunes through an NFC connection. What's an NFC connection? The same technology that is used for apple pay and the like, Near Field Connection (NFC) allows two devices to share data if they are close to each other, without having to pair first. The added bonus of using NFC is that it's more power-friendly for your phone.
Ultimate Ears even has its own app, available for download to unlock more cool capabilities of its speakers. With the app one can adjust equaliser levels on the UE Boom, set an alarm and skip to the next track by simply tapping the top of the speaker, it really couldn't be easier. Using the app, you can even start playing your tunes before you get home with the remote power on/off feature… What better way to announce your arrival!
Another cool feature is the UE Boom 2s voice integration. If you're running the latest software on your Boom you can use Siri or Google now to verbally control your speaker.
You and your friends can all be the DJ using the UE app. To start a 'Block Party' simply hit the '+' button on the app to allow up to three people to connect at the same time. Now everyone can play that tune they were talking about!
Perhaps the best feature is the linking technology which allows you to join your Boom with up with as many as 49 other Booms, also via the app. Now if you haven't got forgiving neighbours this could be a bit of a problem because the sound levels achieved through this trick could blow your windows out.
However, unless you can convince enough of your friends to purchase a UE Boom for themselves, it's probably not a feature you will use very often.
Pros

Loud/Clear Sound
Waterproof (IPX7) + Dropproof
Long Battery life (15 Hours)
Good Connectivity / bad connectivity?
Companion app
Create a Block Party Speaker Node
Awesome Designs
Light Weight – 1.2lbs
Cons

Expensive
Annoying voice prompt when low on battery
Sound distorts at highest volume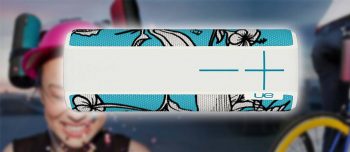 Ultimate Ears have a range of wireless speakers, of which the UE Boom 2 sits nicely in the middle. Want something a little smaller and cheaper? Check out the UE Roll 2. If you're after something to really get the party started, the UE Megaboom might be more for you. Bigger, bolder, louder and with a whopping 20 hours of battery life, the Megaboom will give you any excuse to throw a party.
Verdict
Within a competitive market offering a vast array of devices, the UE Boom really does stand head and shoulders above the rest of the portable speaker competition. If the fact you can use it anywhere in any weather wasn't enough, the many cool extra features you can unlock with the UE app means other speakers in this price bracket struggle to compete.
Yes, there are speakers out there that you can pick you for £30 or even £20, but if your willing to pay a bit more you really will notice the difference. The UE Boom is robust, stylish, smart, and makes you smile every time you turn it on.