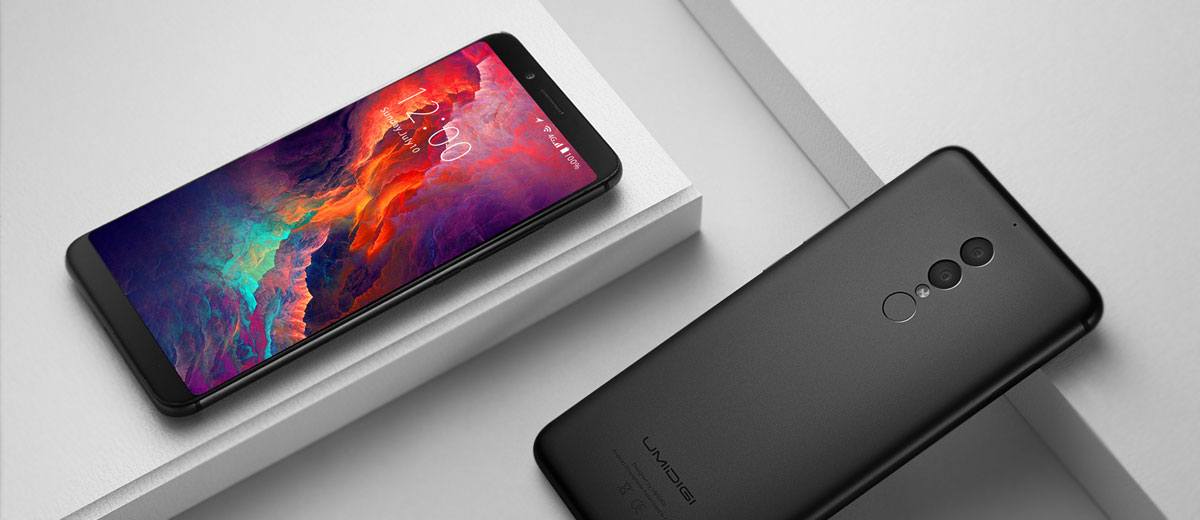 The UMiDigi S2 Is Awesome… but… a little pricey for 720P…
UMiDigi have solidified their latest smartphone line up with three versions of the UMiDigi S2. You now have to choose between the S2 Pro, the S2 and the S2 Lite. All three have their pros & cons and are tweaked slightly to suit different users.
In this review, I'll focus on the standard UMiDigi S2, but you can easily check out my full S2 Pro Review & also the S2 lite review. I recommend you read this review first as I'll explain a lot of the key differences and ultimately which one if the best value.
So what does the standard UmiDigi S2 offer us? Let's find out.
View the latest UMiDigi S2 smartphone offers…

The Good
High Quality Sandstone Case
Premium Aluminium Unibody
Bright & Vivid Display
High-screen-to-body-ratio
Sony IMX258 Camera
Huge 5100mAh battery
The Bad
Not Full-HD
Still on Android 6!
No Recent Security updates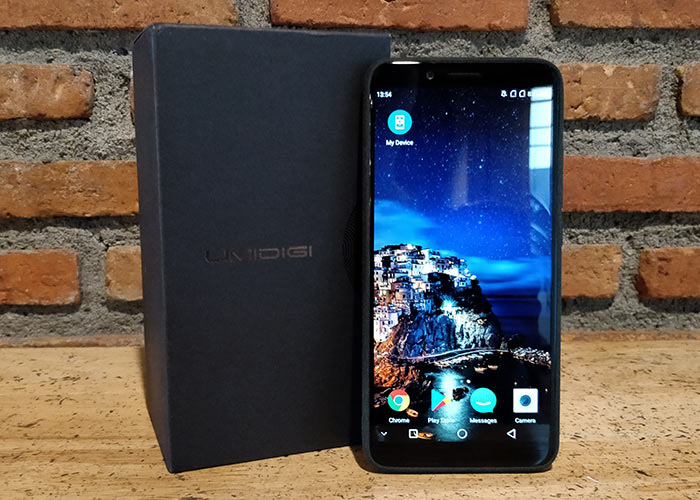 Design & Display
It doesn't matter which variant of the UMiDigi S2 you have in mind, they all come with the same futuristic high-screen-body-ratio good looks that have trickled down from flagship devices over the last year.
The 8.8mm thick aluminium unibody design feels great to touch and has a high quality finish. It can be a little on the slippery side, but the included sandstone case combats this perfectly. It's rare to see such a high-quality case coming in the box as standard.
While the UMiDigi S2 only comes with a 1440×720 display (S2 Pro has full HD), it's one of the brightest I've seen in a while. The colours are vibrant, black levels are good and it has the wow factor.
… Super Bright & Vivid Display by SHARP …
It's missing some of the 'pop' you get from a full HD display, only managing a PPI (pixels per inch) of 268, but as far as 720P displays go, it's a good one.
Protecting the display is Gorilla Glass 4 but and you do get a pre-applied screen protector as standard plus some spares in the box for later.
Looking at the design, the UMiDigi S2 is all about symmetry. The cameras, flash and fingerprint reader circles all line up perfectly on the back and there's only one port, the USB Type-C centred at the bottom.
It reminds me a lot of the OnePlus 5T design. Maybe if the 5T had a budget chubby child…
Screen Tech Specs: Sharp 6 inch display, 18:9 aspect ratio, 720 x 1440 resolution, 268 PPI, Gorilla Glass 4, IPS Fully Laminated
Colours Available: Black & Red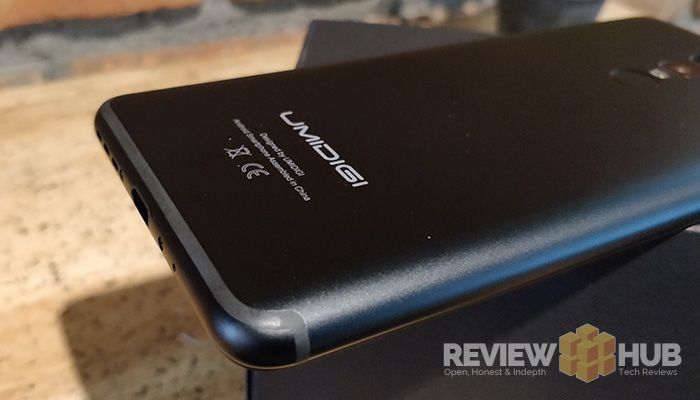 Build Quality
Full aluminium unibody smartphones go hand-in-hand with excellent build quality as there's not a lot that can go wrong. The antenna bands have been mould injected between the aluminium body leaving a seamless shell that harbours no rough edges.
Both the power and volume rocker buttons are firmly seated and come with a premium click. There's no rattle whatsoever when shaking the UMiDigi S2 and the vibrate motor has a deep satisfying rumble.
The only build quality issue I have, which I suspect is limited to my review unit, is that one of the bottom screws isn't completely flush with the phone.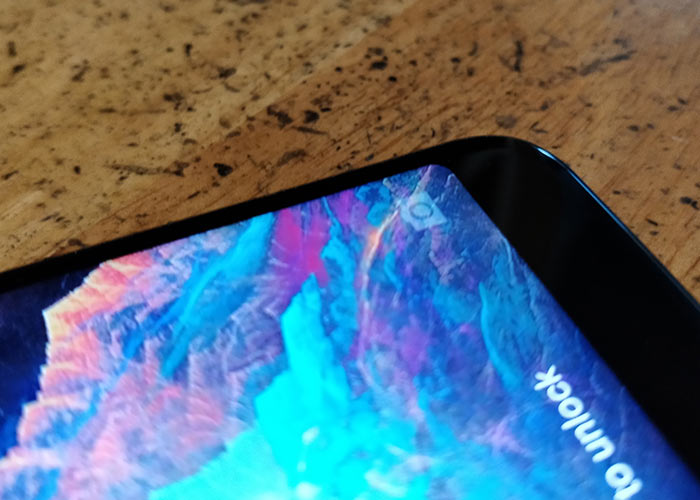 Performance & Gaming
To keep the price down, UMiDigi have gone with the older P20 which was last years best mid-range chip from MediaTek. It still comes with solid performance but is clocked slower than the Helio P25 that we find in the S2 Pro.
During testing, we didn't find any performance benefit from the S2 Pro with the S2 achieving similar results.
What does this mean for you? The S2 feels fast. Not Snapdragon 835 fast, but without any issues. Apps open and close quickly and web browsing is a breeze, with the close to stock software making the S2 very responsive.
The 4GB of RAM and 64GB of fast storage definitely helps to keep the Helio P20 ticking on over without any stutters, but I can't help thinking that'd we see a performance bump if it was running on Android 7.
After using the S2 for a week, I didn't notice any slowdowns or glitches after installing plenty of apps and games for testing. The fingerprint reader isn't the fastest taking just under a second to unlock but it reliable to around 80% of the time when unlocking.
CPU: MediaTek Helio P20 (2.34GHz 8-core)
GPU: ARM Mali T880 MP2
RAM: 4GB LPDDR4X
Storage: 64GB (53.87GB Available) (Read Speed 182MBps / Write Speed 237MBps)
Expandable: YES (micro-SD 256GB max)
Pokemon Go Test: PASSED – GPS & Gyroscope
Android Software
It's a little disappointing to see the UMiDigi S2 being released with Android 6. Even the most budget devices have been released with Android 7 for at least the last 6-12 months.
It's good to see that UMiDigi are committed to regular updates with the S2, as I've had two OTA updates so far. These have just been to address small bugs and I'm yet to see the long awaited update to Android 7.
Android 6 is a stable OS, but, if I'm buying a brand new smartphone I want it to be at least on this year's Android with a recent security patch pre-installed. UMiDigi lets the side down, with an Android Security update from Feb 2017.
UMiDigi have promised an update to Android 7 but when will we see this I don't know. They'd be better off skipping 7 altogether and going to Android 8 but with the older Helio P20, this might not be possible.
Camera
The UMiDigi S2 uses the 13MP Sony IMX258 for its main rear lens. This is backed up by a secondary 5MP lens for Bokeh effects and some limited dynamic post editing. Although this all sounds really cool, in practice the second lens doesn't add to your photography all that much.
I did manage to shoot some good crisp photos with the UMiDigi S2 which is a big improvement over the previous UMiDigi Z1 Pro which was lacking in the camera department.
The S2 struggled with high dynamic ranges, such a a bright sky and dark foreground, but given the right conditions, it produced some really good shots with lots of detail and good colour reproduction.
You can see the full UMiDigi S2 Camera Review album via this link or using the gallery widget above.
Rear Camera:
13MP Sony IMX258 + 5MP Dual
f/2.0 aperture
Front Camera (Selfie time):
5MP lens
Front-facing soft flash
f/2.0 aperture
Beauty mode
Battery Life
This is an area where UMiDigi have outshone all the competition in recent months. Using high-density battery technology they've managed to cram huge batteries into all they smartphones while keeping them thin and more importantly lightweight.
The UMiDigi S2 is no exception, weighing only 186 grams, being 8.8mm thick all while having 5100mAh of battery juice inside. That's enough to last two full days without charging!
It also includes fast charging via the inbuilt Pump Express 2.0 technology. Just make sure to use the included charger.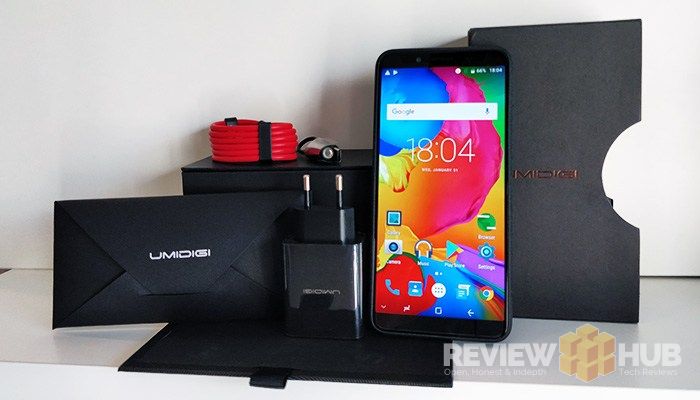 What's in the box?
The UMiDigi S2 comes in the standard UMiDigi black magnet clasp roll out box. It's a cool packaging design and beats the standard drop box style.
Inside you'll find: UMiDigi S2 Smartphone, Black Sandstone soft case, USB to Type-C cable, Type-C to 1.5mm adapter, Screen protector, fast charger, SIM pin & instructions. It's a good haul!
UMidigi S2 – The Verdict
Depending on where you buy your UMidigi S2 from, you can be hit with some big price differences. When writing this review, I've seen it on sale for £140 and £200…
Even at the lower end, it's not a simple 'yes' purchase. The big disappointment is the lack of recent Android software and security updates. With cheaper smartphones, I don't always expect regular software updates, heck, it's hard enough getting them on flagship devices.
What I do expect is that they are up to date when they are released… which the S2 isn't. It's not all doom and gloom though.
The S2 has many positives going for it like a clean bloatware free Android experience, decent camera performance, a vivid display, modern aluminium design and let's not forget that mammoth battery.
We all look for different qualities in a smartphone and the S2 performs well on the hardware and build quality side. Around the £150 mark, it's a good deal but any higher than that and I feel let down by the resolution and outdated software.
Do I recommend the UMiDigi S2? I'm sat on the fence…

Tech Specs Benchmarks & Connectivity
We've covered all the UMiDigi S2 tech specs below. After the tech specs you'll find the benchmark comparison between the UMiDigi S2 Pro, S2 & S2 lite.
UK Network Coverage? Yes, the UMiDigi S2 comes with full UK Support for all carriers.
AnTuTu Benchmark 6

3D – 9394
UX – 29027
CPU – 18716
RAM – 4463
Overall Score: 61600
Geekbench Score:
Single Core Performance: 859

Multi-Core Performance: 3826

| | |
| --- | --- |
| Smartphone | UMiDigi S2 |
| Screen Size | 6 inch |
| Pixel Density | 268 |
| Screen Resolution | 720×1440 |
| Screen To Body Ratio | 268 |
| Screen technology | Sharp IPS, Curved Edges, TDDI Incell |
| Thickness | 8.8mm |
| Weight | 186 grams |
| Material | Aluminium Unibody |
| Colors Available | Black & Red |
| Storage | 64GB |
| Processor (CPU) | MediaTek Helio P20 (2.3GHz 8-core) |
| Graphics (GPU) | Mali-T880 MP2 |
| RAM | 4GB |
| Android Version | Android 6 |
| IP Rating (Water, dust) | NO |
| Micro-SD Card Tray | Yes – Uses 2nd SIM Slot (256GB max) |
| Notification LED | YES |
| Finger Print Sensor | YES (Rear-facing) |
| Infrared | NO |
| USB Type | Type-C |
| 4G Bands | LTE FDD: Band 1, (2100MHz) Band 3 (1800MHz), Band 7 (2600MHz) , Band 20 (800MHz) |
| 3G Bands | WCDMA: 850, 900, 1900, 2100MHz |
| 2G Bands | GSM: 850, 900, 1800, 1900MHz |
| SIM Support | Dual SIM – Nano x 2 |
| WiFi | 2.4 GHz + 5GHz (a, b, g, n) |
| GPS Tech | GPS, A-GPS, GLONASS |
| Bluetooth Version | 4.0 |
| NFC | NO |
| Sensors | Ambient Light Sensor, Gravity Sensor, Proximity Sensor, Magnetic Sensor, Gyroscope |
| OTG | YES |
| Battery Size | 5100 mAh |
| Fast Charging | YES (Pump Express 2.0) |
It's wise to take the performance benchmarks with a pinch of salt. While they do tell you a ball park figure of how the phones perform, the results can vary by a few thousand running the same test twice in the same conditions.
As you can see below, there isn't much performance benefits to be gained from the newer Helio P25 coupled with 6GB of RAM comapared to Helio P20 / 4GB.