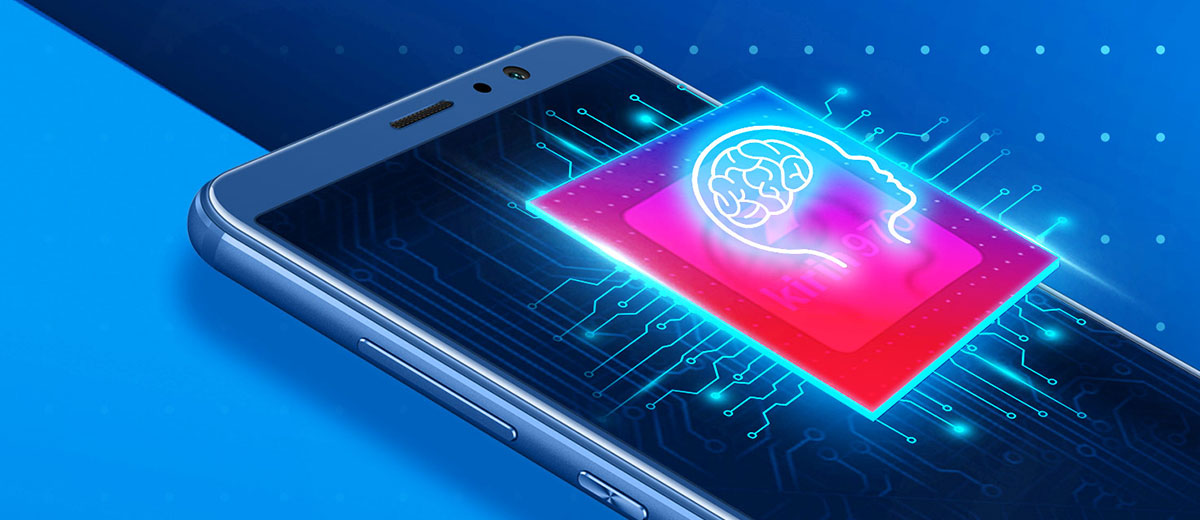 The Awesome AI packed Honor View10 can read your mind!
Okay so some of that headline may not be true… but the Honor View10 can recognise your face and voice so its halfway there?!
The Honor View10 is armed to the teeth with AI functions which mean you can unlock your phone with your face, take awesome selfies enabled by AI and have notifications that only reveal themselves when your phone knows your looking… creepy…
The View10 learns your habits and optimises / personalises / assimilates / exterminates your habits to give you the best mobile experience to date.
So in a world saturated with identical looking phones, what sets the Honor View10 apart?
Well, for a start it has a kick-ass processor in the shape of Huawei's very own creation… the KIRIN 970 which comes with a Neural Processing Unit that powers the Honor View10s AI system.
This gives you a more personalised user experience by enabling deep learning based on your behaviour. This means you're getting similar features to those seen in the iPhone X but with a more wallet-friendly price tag!
Speaking of the camera, the primary camera is rocking a 20MP+16MP dual lens which includes a monochrome and colour sensor with all sorts of cool overlays and features. Plus it uses the AI chip to create awesome bokeh portraits that look awesome!
Huawei are putting everything they've got into this Honor phone. It even features some of the craziest fast charging we've seen with a 4.5amp / 5v charger! It still doesn't topple OnePlus' awesome Dash Charge but comes in at a very third just behind the Samsung Note 8.
So with everything about the Honor View10 screaming awesome! Let's dive into the details.
Check out the stylish AI phone everyone's talking about…

The Good
Fast AI-Ready CPU
Lightweight at 172 grams
Really Fast Charge + Big Battery
FHD+ Display + Bright + Gorilla Glass
16MP + 20MP Rear-Facing Camera
AI Bokeh Effects
The Bad
Camera not great in low lighting
No Camera Image Stabilisaiton
Cameras Stick Out… a lot…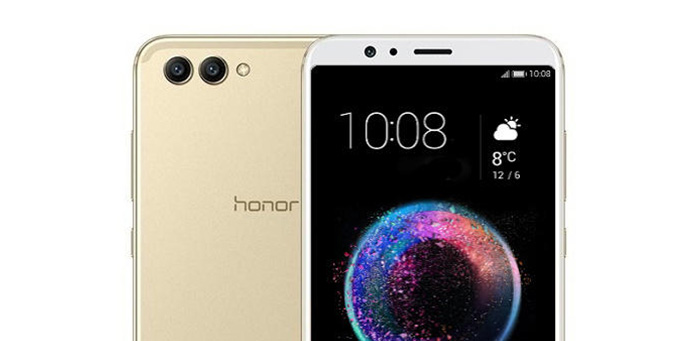 Design, Display & Build Quality
The Honor View10 is one sleek and stylish mama! Hats off to Honor for really taking the time to produce a phone with a truly premium look. The first thing you'll notice is the oh-so-beautiful screen thanks to those minimal bezels.
As my phone spends a lot of time on my desk I'm glad to see a front facing fingerprint sensor as personally I find it more convenient (or I'm just lazy). They've also got a good mix of old and new with the headphone jack making an appearance alongside the favourable USB Type C port.
The Honor View10's 5.99 inch display is packing an impressive PPI of 403 and the colours are vibrant, bright and look good from all angles. Using the inbuilt AI, there's also an eye comfort mode which automatically adjusts to the best position for your eyes depending on how you're holding the phone. Although it's not unusual for mid-range phones, its good see the Honor View10 has an 18:9 aspect ratio display and has protective Corning Gorilla Glass over the screen.
When it comes to build quality Honor haven't messed around! The frame of the phone is sporting aluminum alloy which keeps the weight down (172 grams) and gives the phone a premium solid feel. The chamfered edges are a nice touch and elevate the build quality to contend with the big boys of the smartphone world… we're right behind you Honor!
Screen Tech Specs: LCD Display, 2160 x 1080, Corning Gorilla Glass, 403 PPI, 18:9 aspect ratio, IPS HD Panel
Colours Available: Black, Red, Blue & Gold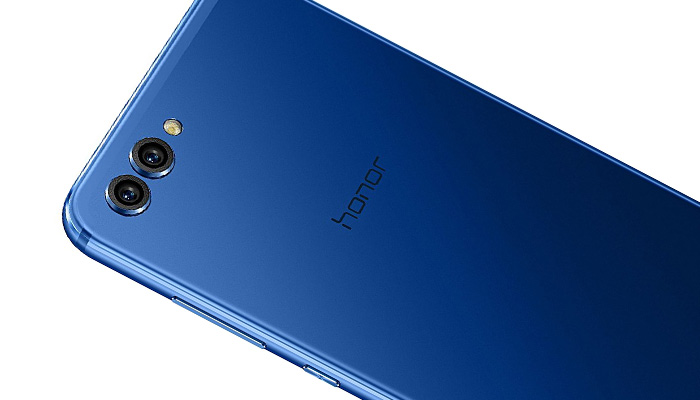 Performance
The Honor View10 packs a punch in the performance department with the 3750 mAh battery powering the high-end Huawei HiSilicon KIRIN 970 chip. A lot of processors this fast would snaffle your battery life faster than a hot sausage roll… but not the Kirin 970 processor as its super energy efficient.
Don't you just hate it when real-life friends interrupt your gaming with their selfish messages and calls? The Honor View10's Game Suite feature sorts this pesky problem out for you as it allows smooth uninterrupted playing by blocking unwanted messages and phone calls… now you can just blame your anti-social behaviour on your phone, hurray!
There's no doubt that the AI capabilities of this phone are what's really getting people excited about the Honor View10. If you're not bothered about your face being forever ingrained onto a government database (or is that just in the films?!) then you'll be excited about the fact you can unlock your phone with your face! Plus this is part of a super cool piece of tech where the phone only shows full messages on the lock screen if it recognises your face (remind you of a certain fruit phone…?)
The real question is whether the AI functions on this phone are going to be used 1 or 2 months after purchase or whether they're really a gimmick that doesn't integrate into your everyday usage. As this is still a relatively new function on smartphones I guess only time will tell… let me know your thoughts on AI in the comments below!
The phone runs on the Huawei EMUI interface, based on Android 8.0 which allows a lot of customisation and although there's no app drawer you are able to download 3rd party launchers which can remedy this.
CPU: Huawei HiSilicon KIRIN 970
GPU: ARM Mali-G72 MP12
RAM: 6GB
Storage: 128GB (extendable up to 256GB)

Camera
Snappers and selfie-queens will both love the camera on the Honor View10 for a few different reasons.
The rear facing camera has 20MP + 16MP with a monochrome and colour sensor allowing you get some great crisp photos in good lighting.
As the View10 is packed full of AI features, the camera is no exception and has facial recognition as well as a motion detector. The intelligent screen recognition in the camera automatically adjusts to the scene and impressively, can recognise 13 different types of scenes and objects.
As with a lot of cameras hailing from Asia, the beauty mode is well and truly rocking on this one, so whether you've been out partying all night or had a full 8 hours sleep you're going to look fabulous either way!
Rear Camera:
20MP Monochrome sensor + 16MP Colour sensor
Dual LED flash
f/1.8
Video 30f/ps
HDR, Facial recognition
Front Camera (Selfie time):
13MP
Facial recognition
Beauty Mode
Moving Picture & Slow motion Functions
What's in the box?
Inside your Honor View10 box, you'll find a back case, USB type C cable & wall plug plus a handy SIM pin. Where are the accessories Honor?! :(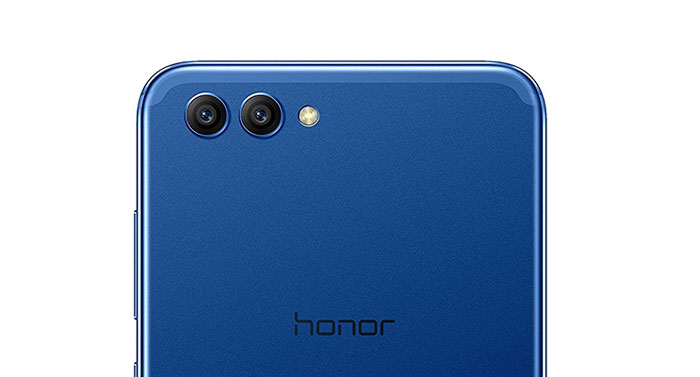 The Honor View 10- The Early Verdict
Overall the Honor View10 is a strong alternative to the OnePlus 5T. Its AI capabilities render something different to the regular Android offerings all while keeping the price very competitive.
Its a great looking phone with lots of RAM, great battery life and will be fast & responsive for all those heavy Android users and gamers out there.
The shining glory of the Huawei Honor View10 has to be the 4.5amp fast charge! It looked like no one was able to even come close, but Honor have managed it!
Now you can blame your phones AI for your excessive gaming…
Tech Specs & Connectivity
UK Network Coverage? Yes, the Honor View10 comes with full UK Support for all carriers.
| | |
| --- | --- |
| Smartphone | Honor View 10 |
| Screen Size | 5.99 Inch |
| Pixel Density | 403 |
| Screen Resolution | 2160 x 1080 |
| Screen To Body Ratio | 78.91% |
| Screen technology | LCD, Corning Gorilla Glass, 18:9 aspect ratio |
| Thickness | 6.97mm |
| Weight | 172g |
| Material | Aluminum Alloy, Plastic |
| Colors Available | Black, Red, Gold, Blue |
| Storage | 128GB |
| Processor (CPU) | Huawei HiSilicon KIRIN 970 |
| Graphics (GPU) | ARM Mali-G72 MP12 |
| RAM | 6GB |
| Android Version | 8 Oreo |
| IP Rating (Water, dust) | NO |
| Micro-SD Card Tray | YES (extendable up to 256GB) |
| Notification LED | YES |
| Finger Print Sensor | YES – Front Facing |
| Infrared | YES |
| USB Type | Type-C |
| 4G Bands | B20 (800MHz) / B5 (850MHz) / B8 (900MHz) / B3 (1800MHz) / B2 (1900MHz) / B1 (2100MHz) / B30 (2300MHz) / B41 (2500MHz) / B7 (2600MHz) |
| 3G Bands | B1 2100MHz / B8 900MHz / B5 (850MHz) / B2 (1900MHz) |
| 2G Bands | 1800MHz / 1900MHz / 850MHz / 900MHz |
| SIM Support | Dual Nano SIM |
| WiFi | 2.4GHz + 5GHz (a / b / g / n / ac) |
| GPS Tech | GPS, Glonass, Beidu |
| Bluetooth Version | 4.2 |
| NFC | YES |
| Sensors | Proximity, Ambient light, Accelerometer, E-compass, Gyroscope, Barometer |
| OTG | NO |
| Battery Size | 3750 mAh |
| Fast Charging | YES |