UMiDigi are on a smartphone golden streak… and we've just got our hands on their mid-range offering, the UMiDigi S
It's hard to keep up with the amount of new UMiDigi smartphones that are being released into the wild in the last few months! And while it does making picking your next UMiDigi device more difficult… it also means that you can get the best hardware / feature combo to match your budget!
After reviewing the fantastic AMOLED UMiDigi Z1 Pro earlier this year, I'm excited to get hands-on with the more wallet-friendly UMiDigi S.
[column size=one_half position=first]
So where does the S model fit into the UMiDigi product range?
It easily beats the UMiDigi C Note 2 in terms of performance thanks to the improved Helio P20 MediaTek CPU but doesn't feature the impressive AMOLED display of the Z1 Pro either, so sits somewhere in-between. In terms of hardware, the UMiDigi S is very similar to the UMiDigi Z1 with identical Storage, Graphics and Display with the biggest difference being the extra 2GB of RAM you'll get with the UMiDigi Z1.
So why not just buy the UMiDigi Z1?
The first reason is that the UMiDigi S is a lot cheaper, and the second reason is that it's one of the first phones to feature UMiDigi's new custom OS… originally named… UMi OS.
[/column]
[column size=one_half position=last ]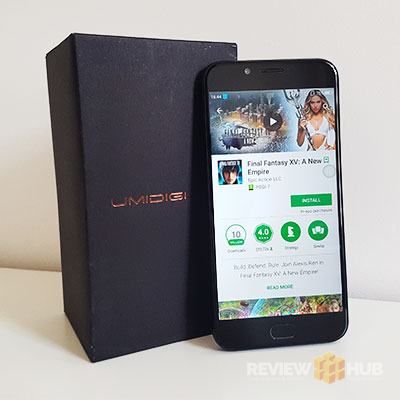 [/column]
I've been using the UMiDigi S on and off for a few weeks to see how it performs when we take a look at the Display, Performance, Gaming, Speakers, Call Quality, Battery Life and Connectivity.
Fancy a minimalist aluminium slate with a Sharp IZGO 1080P display?

[column size=one_half position=first ]
The Good

Crisp 5.5″ Full-HD Screen
Minimalist Design
Excellent build quality
Good mid-level performance
[/column]
[column size=one_half position=last ]
The Bad

Fingerprint reader slower on UMi OS.
Left capacitive button = Android options…
Locked Down Launcher (UMi OS)
[/column]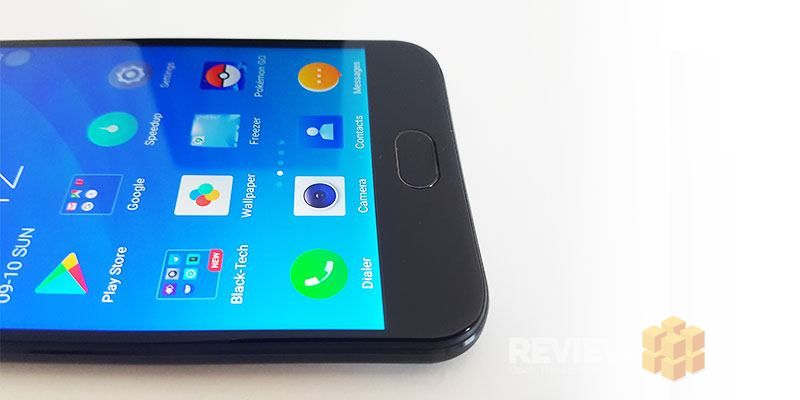 Design, Display & Build Quality
The UMiDigi S is about as minimal as you can get for an Android Smartphone. The front is black, the back is black, the antenna bands are dark grey and the whole phone is coated with a matte finish. Minimalists… you're welcome!
This matte finish is so minimal, in fact, that it took 'the tooth' test just to confirm the S actually uses a metal unibody design. With the UMiDigi Z1 offering almost identical hardware it makes sense that UMiDigi are differentiating the 'S Class' from the rest of their range with the toned down design. The downside to the matte finish is that it easily picks up grease marks when compared to the glossier finish on the Z1 / Z1 Pro.
In terms of craftsmanship, there's a good amount of attention to detail in the build quality of the S model. The same subtle chamfered line that runs along the edge of the unibody is carried on through the buttons as well. The buttons have a good solid click without any rattle and both the headphone jack and charging ports are lined with a plastic scratch guard which is a nice touch that's often left out.
[column size=one_half position=first ]
The Sharp Full HD display is excellent with vibrant colours, high brightness and decent viewing angles. Text is crisp and the white balance is neutral. After a little digging, you can turn on the on-screen buttons via Display > Virtual Key, which somewhat mitigates the odd decision to use the left capacitive button as an Android option button…
In your hand, the phones overall size is quite large but the slim bezels mean it's easy to grip one-handed. The 5.5″ screen coupled with lengthy top and bottom sections adds a lot to the overall size of the S phone. The phone isn't too heavy at around 170 grams but you'll really notice a difference when comparing to the slimmer, lighter UMiDigi Z1 Pro.
[/column]
[column size=one_half position=last ]
… The UMiDigi S class is all about style & discretion …
[/column]
The last few plus points on the UMiDigi S are that it has a good vibrate motor, a notification LED hidden in the ear speaker grill and subtle 2.5D curves easing the transition between the edges of the display on the phone.
Overall, you're getting a solid phone that's well built, has an impressive full HD Sharp Display but aims for a subtlety rather than a glossy & premium design.
Screen Tech Specs: 5.5 inch SHARP IZGO Display, 1920×1080 resolution, Gorilla Glass 4, 401 PPI, 2.5D Curved, 5-point multi-touch
Colours Available: Midnight Black & Champagne Gold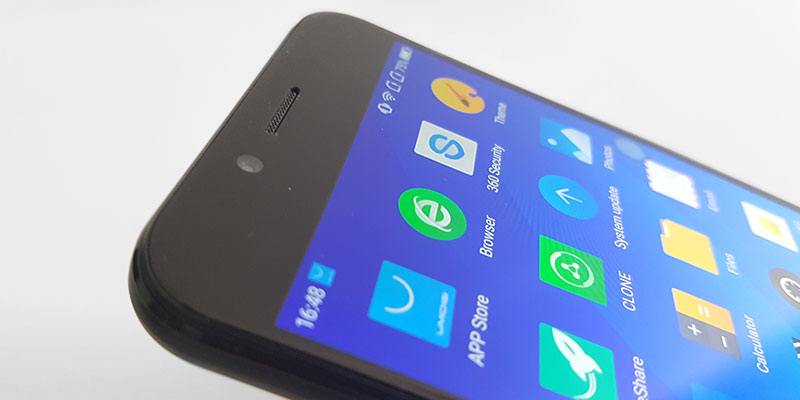 Performance, Gaming & Software
The UMiDigi S is firmly planted in the mid-range when it comes to performance. The Helio P20 chip inside the S gives a smooth and stutter free Android Experience but the RAM chips inside the S are slightly slower than the Samsung chips used in the Z1 & Z1 Pro.
Straight away, I received a software OTA update from UMiDigi but didn't notice a difference in performance, pre / post the update. The update was fast to download and installed without any hiccups. (V2.0.022 at 63.8MB).
To test the gaming performance, I downloaded some popular 3D gaming titles from the Android App store and then ran the AnTuTu & Geekbench benchmarking tests (results below). Mortal Kombat and Modern Combat 5 both played smoothly thanks to the ARM Mali T880 GPU inside the 'S' meaning it's a good choice for gaming especially when you consider that it's combined with a 4000mAh hour battery and full HD Sharp display.
The UMiDigi S comes with 64GB's of onboard storage but a big chunk of that has been used up by the UMi OS installation leaving only 48GB's left for your files and media. You can expand the storage with up to a 256GB SD card but you will lose the dual-SIM functionality.
CPU: MediaTek Helio P20 (8-Cores)
GPU: ARM Mali-T880 MP2 900MHz
RAM: 4GB LPDDR4
Storage: 64GB'se (48.37GB usable) (read speed: 173MB/s, write speed: 143MB/s)
Expandable: Yes (2nd SIM slot up to 256GB)
Software features include: Not Rooted, Double-tap-to-wake, MiraVision (enhanced), 5 Fingerprint recognition, Smart Lock, SIM Management, LED Notification, Sensor Calibration, S View Cover Options.
[column size=one_half position=first ]
AnTuTu Benchmark 6

3D – 11171
UX – 30734
CPU – 18502
RAM – 4463
Overall Score:
[/column]
[column size=one_half position=last ]
Geekbench Score:
Single Core Performance: 863

Multi-Core Performance: 3751

[/column]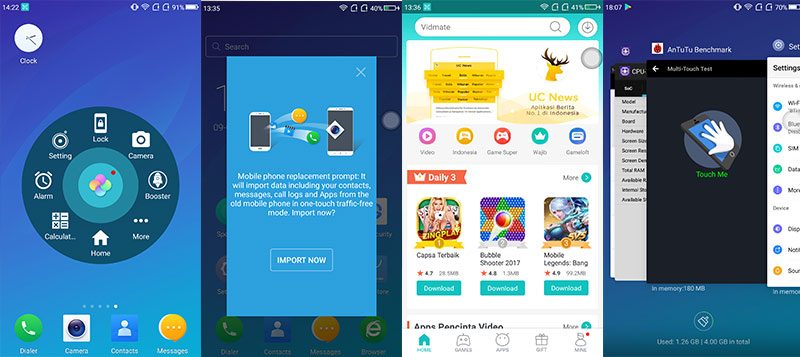 UMi OS
Just like the UMiDigi C Note 2, the UMiDigi S comes pre-installed with the custom UMi OS. In the past, I've not been the biggest fan of custom manufacture operating systems as I've always preferred the stock Android experience which tends to be faster.
Times have changed with Android now being customisable enough to let you switch launchers and create your own Android experience. So who cares if the manufacturer wants to bundle their custom launcher, you can just switch it right… I'm a big fan of Nova Launcher and use it across all my Android devices. It's simple, super customisable and best of all the free version works fantastic.
But here's the catch…
For some strange reason, it looks like UMiDigi has locked down their UMi OS launcher as the only usable option. Installing Nova Launcher works, but currently, there's no way to make it the default launcher. The S just keep reverting back to the UMi OS launcher…
I don't mind custom launchers, as often they have useful features like notification badges, easy settings and double-tap-to-wake… but locking down a launcher as the only option is a BIG no… I understand where UMiDigi are coming from as Xiaomi have their own App store, but they need to offer their experience as a choice and not force it on their customers.

It's not the end of the world, and if you've never customised your own launcher you probably wouldn't even notice. But, it's still a downside rather than a positive. Hopefully, this will be changed in a future update, especially as Xiaomi has now released the Google One Xiaomi A1 that runs pure Android and is heading in a totally new direction.
Fingerprint Reader Review
I've been a big fan of the new UMiDigi fingerprints scanners as they're fast and once you've added your main fingers twice they're also very reliable. What's slightly disappointing with the UMiDigi S is that the UMi OS has made the unlock time much longer.
While the scanner is still reliable and accurate, the time from fingerprint recognition to screen unlock is noticeably slower, even when compared to the budget UMiDigi G.
Camera Quality
The dual cameras on the UMiDigi S work well for close up subjects but lack detail often leaving objects looking slightly soft at long range. The custom camera app that comes with UMi OS needs some refinement with settings like HDR taking too many steps to turn on.
Photography is very personal, so I've put together the UMiDigi S samples album on Flickr so you can decide if the quality is good enough for your needs. Personally, I feel the current set of dual-lens cameras on the UMiDigi Smartphones let down the otherwise fantastic builds.
You can see the full UMiDigi S camera review samples album at Flickr – UMiDigi S Samples Album
[column size=one_half position=first ]
Rear Camera:
13MP + 5MP Samsung (S5K3L8)
f/2.2 aperture
1080P, 2K, 4K Video
Bokeh Mode
[/column]
[column size=one_half position=last ]
Front Camera (Selfie time):
5MP
Beauty Mode
Live Face Animations
[/column]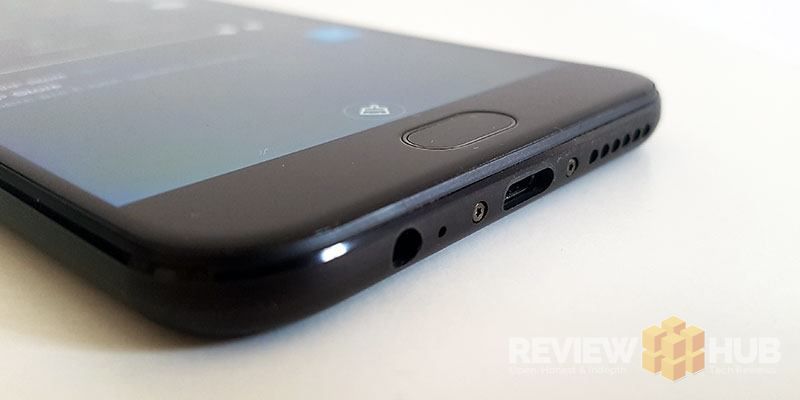 Call Quality & Speakers
To test the internal microphone and speaker I made cell networks calls and also via Skype. Voices on both ends are clear and loud enough to hear even in noisy condition.
The loudspeaker on the UMiDigi S is middle of the range. While it lacks bass, the mids and treble are loud and clear.
Battery Life
Inside the UMiDigi S, we find an impressive 4000mAh battery that comes with PE+ Quick Charge built-in. While quick charge on the UMiDigi phones isn't as fast as Qualcomm's or Samsung's fast charge, it'll still top your phone up 50% in under an hour.
Using the phone heavily for games, YouTube and social media left me with around 20% battery at 10PM in the evening. This did involve downloading a lot of large game APK files so you'd most likely be left with around 30-40% on a normal day.
What's in the box?
The UMiDigi S comes in the same magnetic clasp package that the Z1 Pro comes in. Once inside, UMiDigi have treated us to a clear plastic case, screen protector installation kit, SIM pin, comprehensive instruction booklet, fast charger and USB Type-C cable.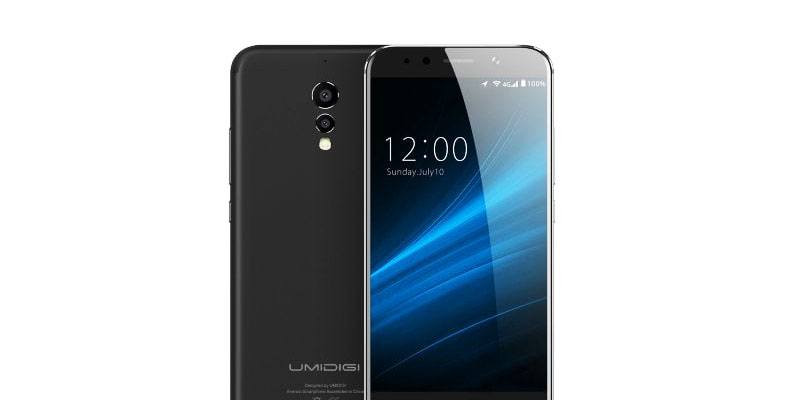 UMiDigi S – The Verdict
The UMiDigi S is a minimal but well-built smartphone that comes with all the right specs for smooth stutter free performance. The positives are that it's slim, has an excellent screen and long battery life but it's a little let down by a mediocre camera and matte finish that shows up finger marks easily.
The locked down custom UMi OS is a slighter slower than the stock Android launcher found on other UMiDigi devices but you wouldn't be able to tell unless you have the two side-by-side.
Overall, another good smartphone from UMiDigi that combines well thought out craftsmanship with an excellent display and mid-level specs. I just don't think the type of consumer that goes for an import phone is going to be too happy about the locked down UMi OS ROM.
Has the UMiDigi S your tech buds? Check out the latest deals below.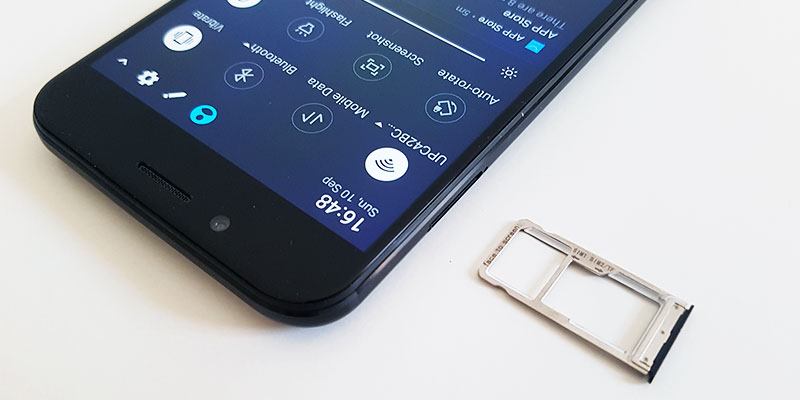 Tech Specs & Connectivity
You can find all the technical details for the UMiDigi S below and don't forget to leave a comment below if your thinking about getting on the UMiDigi bandwagon. Happy to answer any of your questions : )
UK Network Coverage? Yes the UMiDigi S comes with full UK Support for all carriers.
 Smartphone
UMiDigi S
Screen Size
5.5 inch
Pixel Density
401
Screen Resolution
1080×1920
Screen To Body Ratio
72%
Screen technology
2.5D IPS, Gorilla Glass 4
Thickness
8.2mm
Weight
167g
Material
Metal Unibody Frame
Colors Available
Gold & Black
Storage
64GB
Processor (CPU)
MediaTek Helio P20 Octa-Core @2.3GHz
Graphics (GPU)
Mali-T880 900Mhz
RAM
4GB
Android Version
7 Nougat + UMi OS
IP Rating (Water, dust)
NO
Micro-SD Card Tray
Yes – Uses 2nd SIM Slot (256GB)
Notification LED
YES
Finger Print Sensor
YES
Infrared
NO
USB Type
USB Type-C
4G Bands
FDD: B1 (2100MHz) / B3 (1800MHz) / B7 (2600MHz) / B20 (800MHz)
3G Bands
WCDMA: 900, 2100MHz
2G Bands
GSM: 850, 900, 1800, 1900MHz
SIM Support
Dual SIM – Nano x 2
WiFi
2.5GHZ+ 5GHz
GPS Tech
GPS, A-GPS, Glonass
Bluetooth Version
4.1
NFC
NO
Sensors
Gyroscope, Light, Accelerometer, orientation
Compass, Magnetic
OTG
YES
Battery Size
4000 mAh
Fast Charging
YES (PE+)