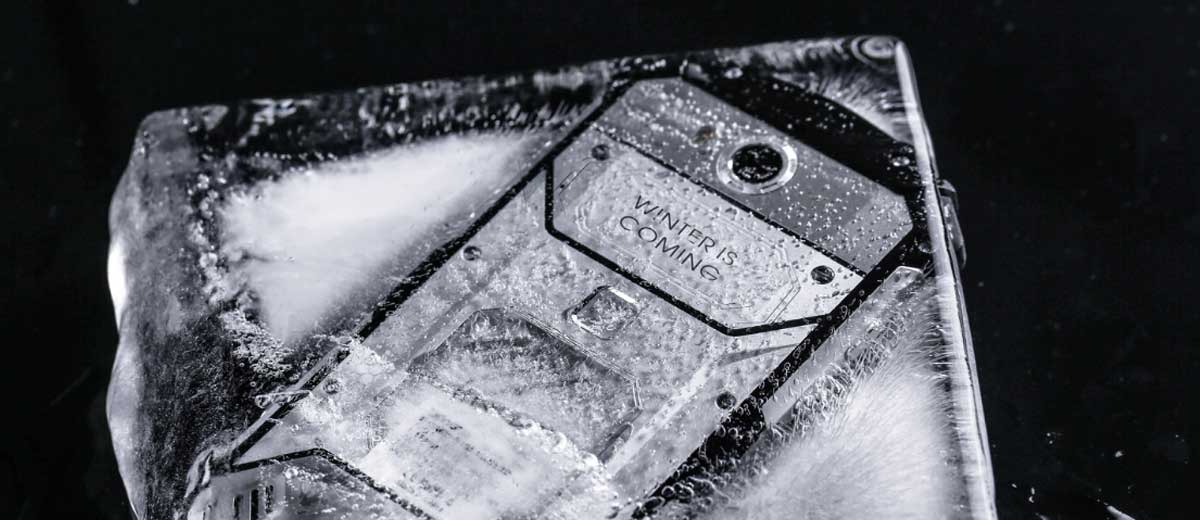 The Doogee S60 is a game changer for the underwhelming rugged phone market!
In the past we've had to settle for rugged phones being equipped with budget t0 mediocre specs, often missing many modern day features that even mid-range phones wouldn't be seen without. (Bar the Samsung Galaxy Active).
Related: The Top 10 – Tough & Rugged Smartphones
Well not anymore… as the Doogee S60 comes feature packed with NFC, Wireless Fast Charging, 6GB's of RAM and a powerful MediaTek Helio P25 CPU. That's more like it Doogee!
Even the small details haven't been left out as it comes with SD Card support up to 128GB, Dual SIM functionality and a 21MP Sony IMX230 sensor on the rear. Yeah it's 15.5mm thick and weighs over 200 grams but it is an armoured phone after all!
It hasn't left out the tough credentials either as it comes IP68 rated for shallow depth submersions with full dust / dirt protection. We haven't seen any claims made by Doogee as to whether it has been military drop-tested yet but I'm sure we'll find out soon enough.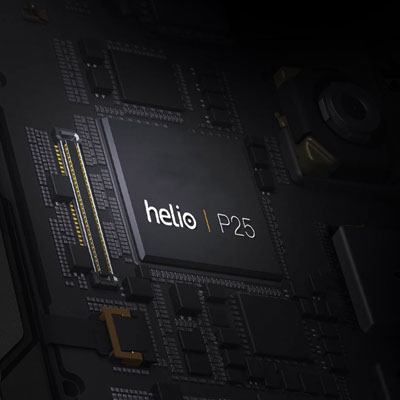 Let's take a look at the Doogee S60 when it comes to Design, Display, Performance and Connectivity. If you've got any questions, head to the comments at the end.
The Good

IP68 Rated
5580mAh Battery
Sony 21MP IMX230 Camera
NFC + Wireless Charging
Full HD Display + Gorilla Glass 5
Dedicated SD Card Slot
The Bad

Chunky Beast at 15.5mm thick
No slim chicken at 202 grams
DIY screw it yourself (a plus for me!)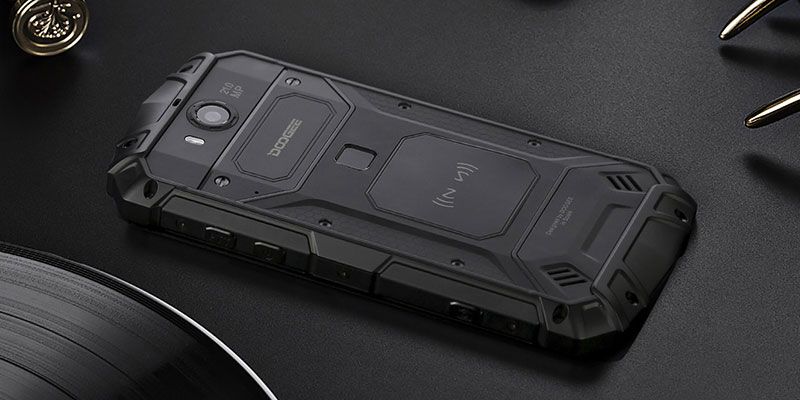 Design, Display & Build Quality
If I'm completely honest, I'm not the biggest fan of rugged phones that look like 80's Walkie Talkies… but… the Mineral Black version of the Doogee S60 is minimal and, to me anyway, it looks good. It's a clever move for Doogee to release an understated Mineral Black version alongside the more extrovert Moonlight Silver & Sunlight Gold.
The S60 still opts for the screw-it-yourself design and inside the box, you'll find a small screwdriver similar to the HomTom HT20. You'll find the SIM Card trays underneath the outer armoured rear plate as well, meaning switching SIMs on the go will require a little patience and a screwdriver. Since it's dual-SIM, this shouldn't be an issue though.
What I like about the Doogee S60 is that they've included Wireless charging, meaning you don't have to pick open the armoured USB port and awkwardly jam your extra lengthy USB cable in every night. You can keep all the ports safely sealed knowing your IP68 rating is ready to kick in at any time!
The last prominent feature you'll notice on the S60 is that whopping big NFC square on the back. If NFC floats your boat, you'll be happy to have it included. Personally, I've had NFC capable phones for years and have probably used it fewer times than the fingers on my right hand.
… A DIY 80's Walkie Talkie Design with High-end Specs & Features …
In terms of screen, Doogee have opted for a full HD 5.2 inch display (1920×1080) that comes in with an impressive PPI of 424. The bezels are a little on the chunky side, leaving a screen-to-body ratio of 56%, but… this is a rugged phone so it can be forgiven.
Protecting the screen is Gorilla Glass 5, and the body is made up of a mix of Aluminium and high-density polycarbonate.
Screen Tech Specs: 5.2 inch Display, 1920×1080 resolution, Gorilla Glass 5, 424 PPI
Colours Available: Mineral Black, Moonlight Silver, Sunlight Gold & Pokemon Blue.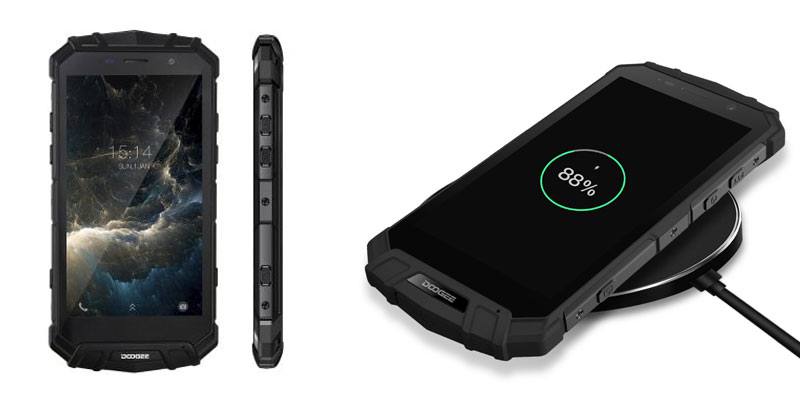 Performance
Powering the rugged Doogee S60 is the impressive MediaTek Helio P25 that runs on 8-cores in a dual quad-cluster configuration. 4 cores run at 2.5GHz for power intensive tasks and the other 4 cores clocked at a lower 1.6GHz to help save battery for lighter Android tasks.
The Helio P25 comes coupled with the Arm Mali T880 Graphics chip that's more than capable enough to play any Android gaming titles. When we factor in the 6GB's of fast RAM and 64GB of storage, the Doogee S60 ain't looking too shabby!
You also have the option to extend the onboard 64GB storage with up to a 128GB Micro-SD card but this will take use up the 2nd SIM slot.
CPU: MediaTek Helio P25 (8-Cores)
GPU: ARM Mali-T880
RAM: 6GB LPDDR4
Storage: 64GB
Expandable: Yes (2nd SIM slot up to 128GB)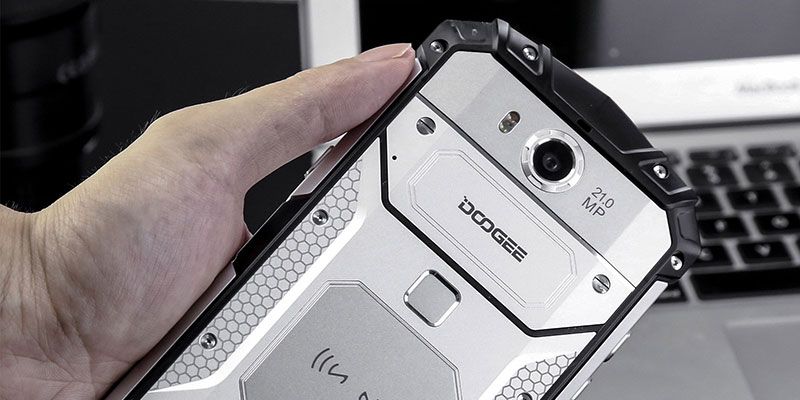 Camera
Doogee haven't held back on the camera either as the S60 comes with the 21MP Sony IMX230. While it isn't one of Sony's newer lens, it was a top-end lens from around 2 years ago.
I'd easily pick the single lens Sony IMX230 over the current range of dual-lens options. It's better to focus on one single good camera lens than to dilute the costs across a dual lens setup. Dual Lens cameras can perform well, but in my experience, only on top-tier smartphones in the £300+ range.
Rear Camera:
21MP Sony IMX230
f/2.0
Dual LED Flash
1080P Video
Front Camera (Selfie time):
8MP
f/2.2
87 degree wide angle.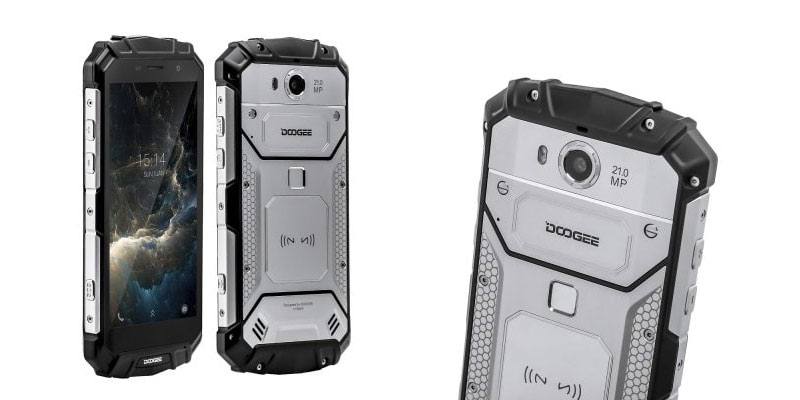 Doogee S60 – The Early Verdict
The Doogee S60 is another great rugged option for those who don't care about thickness or weight and want a phone that'll survive the elements, a few drops and still perform when needed to.
The hardware vs value is fantastic, but you are getting a lot of phone for the amount of screen. What Doogee have done with the S60 that set's it apart is add NFC, Wireless Charging and a massive 5580mAh battery which blows most of the competition away!
Check out the latest Doogee S60 prices below, or you can check out our Top 10 – Rugged Smartphones!
Tech Specs & Connectivity
Looking for the Doogee S60 Tech Specs? We've got your covered in our full details table. If you've got any questions don't forget to comment below!

UK Network Coverage? Yes, the Doogee S60 comes with full UK Support for all carriers.
Smartphone
Doogee S60
Screen Size
5.2 inch
Pixel Density
424
Screen Resolution
1080×1920
Screen To Body Ratio
56%
Screen technology
Gorilla Glass 5
Thickness
15.5mm
Weight
202g
Material
Metal + Dense Polycarbonate
Colors Available
Gold, Silver & Black
Storage
64GB
Processor (CPU)
MediaTek Helio P25
Graphics (GPU)
Mali-T880 900Mhz
RAM
6GB LPDDR4x
Android Version
7 Nougat
IP Rating (Water, dust)
IP68
Micro-SD Card Tray
Yes – Dedicated (128GB max)
Notification LED
YES
Finger Print Sensor
YES (rear)
Infrared
NO
USB Type
Micro-USB
4G Bands
FDD: B1 (2100MHz) / B3 (1800MHz) / B7 (2600MHz) / B20 (800MHz) + (B2/4/5/8/12/17/19)
3G Bands
WCDMA: 850, 900, 1900, 2100MHz
2G Bands
GSM: 850, 900, 1800, 1900MHz
SIM Support
Dual SIM – Micro x 2
WiFi
2.5GHZ
GPS Tech
GPS, A-GPS, Glonass
Bluetooth Version
4.0
NFC
YES
Sensors
Gyroscope, Light, Accelerometer, orientation
Compass
OTG
YES
Battery Size
5580 mAh
Fast Charging
YES + Wireless Charging