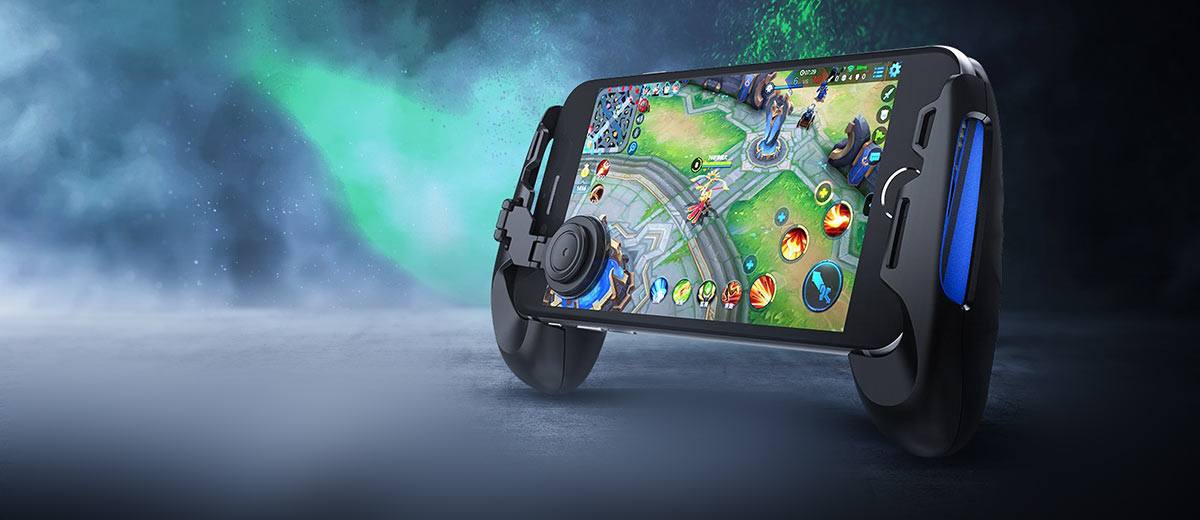 We take a first look at the latest Gamepad from GameSir, the touchscreen friendly F1 Controller!
As more and more games are moving towards touchscreen controls and dropping controller support (blasphemy), there's now room for a new GameSir controller in town!
Called the GameSir F1, it's their first controller to feature a built-in joystick grip as well as cradling your smartphone horizontally. Unlike the Ipega PG-9023 which stretches to an impressive 25 cm's, the GameSir F1 is for your smartphone only but will still fit the iPhone 8 Plus, Galaxy Note 8 & Mi Mix 2. (all big phones up to 6.7 inches!).
As the bezels are disappearing on most new smartphones… the GameSir F1 should fit even bigger models… all the way up to the 170mm / 6.7 inch smartphone height.
Unlike GameSir's previous controllers which all resembled either the PlayStation or Xbox layouts the F1 controller only has one physical button. The ultra-low friction adjustable swing touch arm!
This swing arm touch button replaces the need to use your unwieldy thumb for in-game movement. It's nothing new, with stick on thumb enhancers having been around for years, but GameSir is coupling this with their talent for making awesome gamepads together.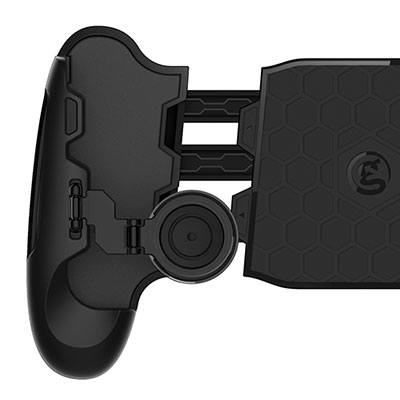 And… we haven't even got to the best bit yet! The price! Since the GameSir F1 doesn't have any electrical parts it comes with a very wallet friendly price-tag of less than £15 / $16.99!
The Good

The Price!
Built-in kickstand!
Lightweight!
Super simple design! (no batteries)
The Bad

Smartphone only!
Max 6.7 inch Entire Smartphone!
Min 5.5 inch Entire Smartphone!
So who's the GameSir F1 Controller for?
The aim of GameSir's new F1 controller is to improve gameplay on Android & iOS games where the left thumb is used to control an on-screen characters movement. Games such a FIFA and Grand Theft Auto both utilise this left thumb control method so will work well.
Where the F1 controller will really shine will be on MOBA games such as Mobile Legends where split second control of your character can mean the difference between life and death.
It's inevitable that mobile gaming will increase its market share by absorbing would be casual PC & Console Gamers as graphics parity becomes more equal. So… with the gaming market growing a whole, the mobile gaming share increase gets a two-fold boost.
As well as the extra thumb control, the ergonomic design of the F1 controller will help to prevent hand-fatigue from prolonged gaming sessions. GameSir have also moulded subtle finger ridges into the side of the controller which when coupled with the phone placement (centre of gravity) will add up to make for some easy holding.
As a big fan of the GameSir G4S controller, I'm really excited about the F1's design and ergonomics and can't wait see whether the cheaper controller can still achieve the premium ooze of it's big brother!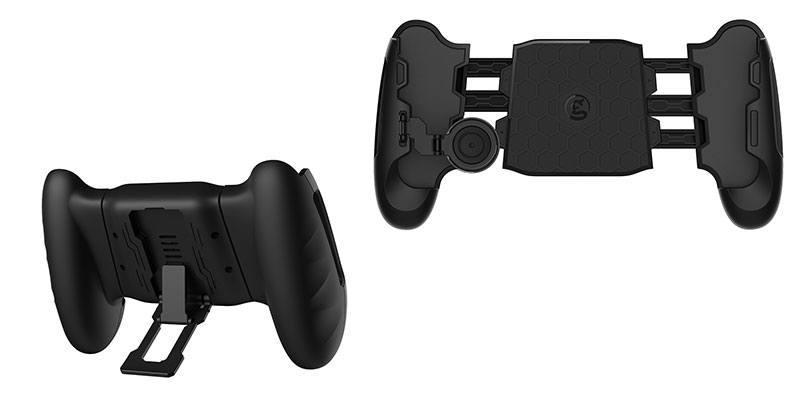 GameSir F1 – The Early Verdict
While the GameSir F1 is certainly a niche controller that only suits itself to a small range of games, I still like it! It's a real frustration trying to achieve precision with your thumb dragging across a greasy touchscreen and the F1 solves this.
It's not unique and you can buy a stick on thumb grip (super cheap) online, but… what the F1 does it put it all together in a premium package. You get enhanced thumb control, a kickstand and a gamepad with finger grooves for a third of the price of a conventional electronic controller.
Once I've spent some time with the F1 I'll come back and give a full review, but at this starting price, it's definitely worth getting in early!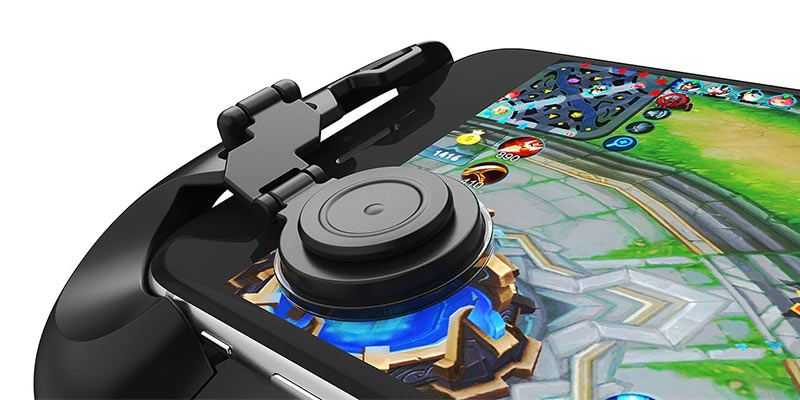 GameSir F1 – Tech Specs
| | |
| --- | --- |
| Game Controller | GameSir F1 |
| Devices | Smartphone Only |
| Min Size | 5.5 inches / 140mm (Phone Height) |
| Max Size | 6.7 inches / 170mm (Phone Height) |
| Weight | 90g |
| Kickstand | Yes (5 Angles) |
| Mobile OS Support | Android, iOS |