Meow! We get hands-on with the MindKoo's Claw-some Cat Ear LED Headphones…
I want to start off by saying… no MindKoo, these Cat Ear headphones aren't just for kids… as a fully grown adult (albeit a childish one) I think they're gggggggreat and would go as far as saying purrrrfect for the price!
If you haven't heard of MindKoo before, they've been designing headphones and Bluetooth speakers for a while with a heap of great reviews from their customers on Amazon. Their most innovative product in their range has to be their new light-up LED Cat Ear headphones, and we've managed to bag ourselves a pair to test out!
MindKoo have got two things right straight out of the box! Firstly, they look fantastic and secondly the price is right! The sound quality coupled with all the extra features you get inside these headphones is hard to beat!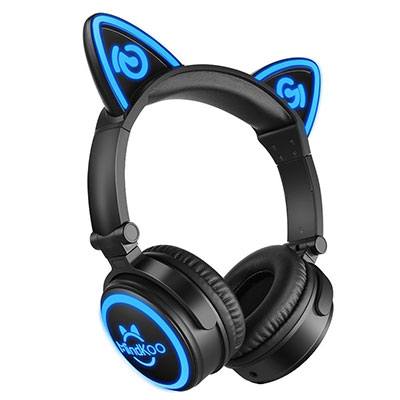 Right now, MindKoo has 40% Off as well as the chance to win a free pair of headphones on their website! While stocks last, check it out here.
Get your groove on this year with the MindKoo Animal Ear Headphones!?

DISCOUNT VOUCHER CODE '88PZI8NN' (Limited Availability)Pro's
Long Battery Life
Build Quality & LED Lights
They have Cat Ears!
Good range / connectivity
Good overall sound quality
Removable Cable & Bluetooth ready
Cons
Light on Bass
Microphone is budget basic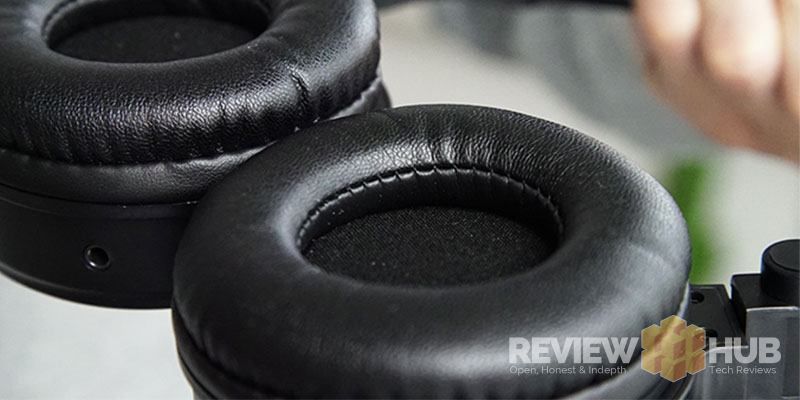 Design, Comfort & Build Quality
You don't need me to purrrrsuade you that these audio enabled cat ears look clawesome! But… as they're most likely going to be a gift for your younger loved ones you'll feel better knowing that they're well-made enough to survive more than a few days.
In terms of build quality, the MindKoo headphones are top notch being solid, well designed and durable. They also easily fold up inwards for extra convenience when putting them away or chucking them in your bag on the way to school.
While these headphones are designed for children, they have enough adjustment to fit adults as well (for a little while anyway). The premium padded cushioning is comfortable and plush with the cups rotating to fit your ear angle easily. After a while though, the pressure started to be a bit much on the ears for my big noggin! For kids though, they'll easily be able to get hours of comfortable listening in.
The LED lights can be found in each cat ear as well as on the side of each ear cup where they light up the funky MindKoo Logo. There's plenty of light-up fun to be had with 4 different LED settings to choose from. (LED effects: All on, just ears, just cups, all flashing)
The headphone controls are easy to use, on the left ear you have just one physical button which controls the lights and the right ear has 3 buttons for Power, Volume Up/Down, Pause, Next / Previous Track. Apart from the LED lights & Power you can control all your music straight from your smartphone.
Even though these headphones are primarily aimed at kids, that doesn't mean that MindKoo has held back on features! They Cat Ear headphones come with an AUX 1.5mm headphone jack built-in meaning you can even connect them via a headphone wire if your battery runs out or you want to save power. Even my Cloud Revolvers don't include that…
Sound Quality
The sound quality is impressive! MindKoo have managed to create a pair of headphones that look, feel and sound like many other quality brands on the market, but just happen to have two LED cat ears on top.
While the max volume isn't terribly loud, I believe this is a conscious choice from MindKoo with the headphones being aimed at kids. The benefit of this lower max volume is that distortion is almost non-existent. Listening to some drum and bass at max-volume was amazingly clear with absolutely no crackling.
The bass is felt more at the high volumes than low but is BY NO MEANS PHAT as the kids say… The only small negative was when listening to some classical piano at max volume, the sound did reverb and begin to ring in my ears a little.
Overall, for the price and extra features you're getting included with the MindKoo Cat Ear headphones the Sound Quality is good. It's been equalised for kids slightly, meaning no dangerous max volumes or extreme bass levels but that can only be a good thing if you're going to have to sit next to them listening to the latest chart hits…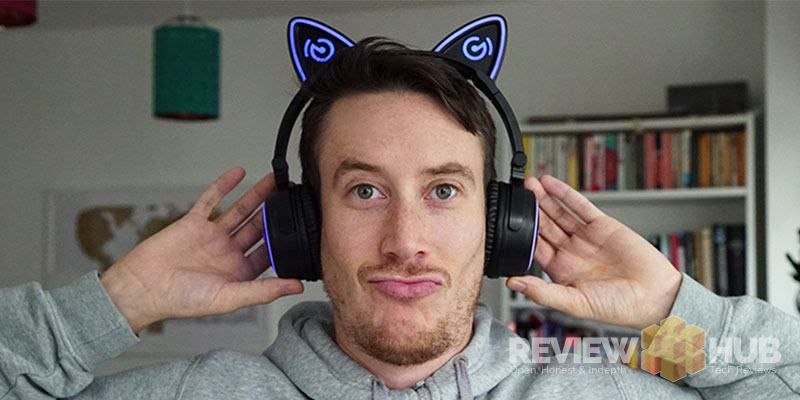 Battery Life & Connectivity
Set up could not be easier, simply pop on the headphones, search for MH-6 on your device, wait for the beep and hey presto you're connected.
Inside the MindKoo Cat Ear headphones is a 300mAh battery which promises 5 hours of music playback with the LED's turned on and up to 8 hours turned off! Charging is easy, using the provided USB-to-Micro-USB cable and will work with any Android charger you have laying around.
In real-world testing the headphones lasted an impressive 9 hours with the LED lights off and 5 hours with them on with the volume level set to just over halfway. This is thanks to MindKoo using the low powered Bluetooth 4.2 standard. Compared to Bluetooth 4.0 & 4.1, the newer 4.2 is faster, more reliable and more energy efficient.
As the Bluetooth standards are all backwards compatible you won't have any problems connecting the MindKoo Cat Ear headphones to any Bluetooth enabled device including your Android phone, tablet, laptop or Apple devices.
While the headphones do offer hands-free functionality, the quality of the microphone isn't the best and left voices sounding a little thin. Perfectly usable, but more of a budget hands-free add-on than cans you'd want to make calls on all day.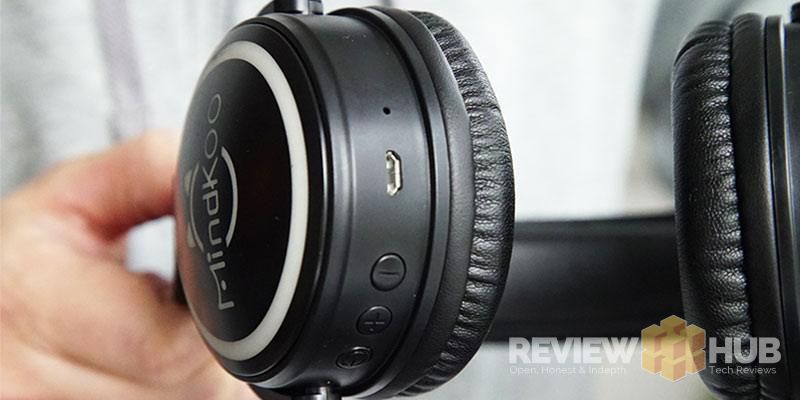 The Verdict – MindKoo Animal Ear Headphones
Whether you dream of walking around Akihabara in style, want to stand out in a rave or most probably are under the age of 16… I can definitely see these Cat Ear Headphones being on your Xmas wish list!
The LED light effects are good, the soft cushioning is comfortable and battery-life is excellent. While they won't match up to a pair of Beats headphones in the bass department, that's probably a good thing as you don't want your 9 year old complaining of tinnitus at school…
For the price, you're getting a good mix of LED Cat Ear Fun coupled with a reasonably sounding pair of budget cups! Definitely worth checking out!