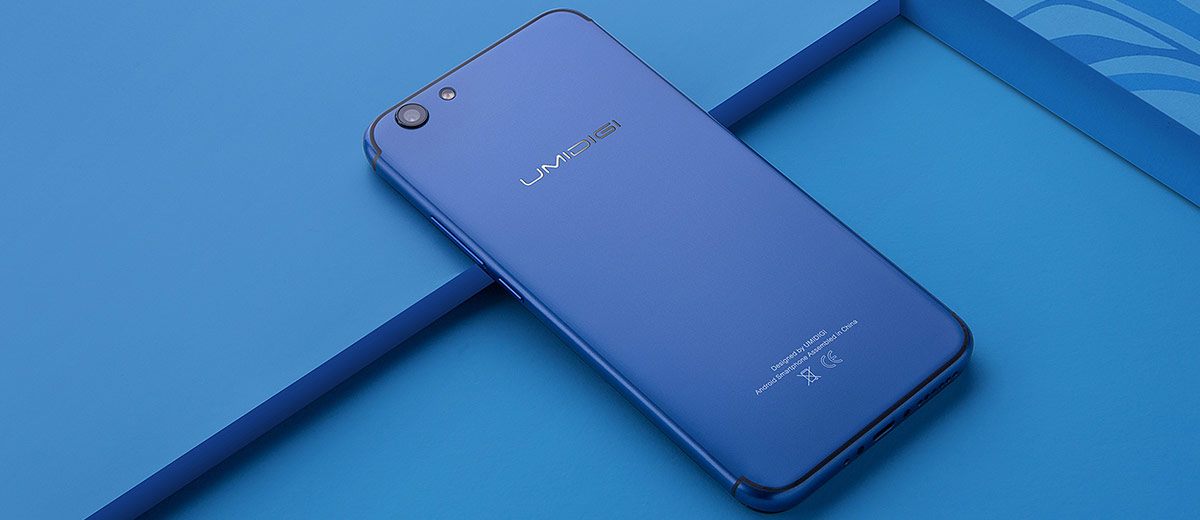 The UMiDigi C Note 2 is the first phone to feature UMiDigi's New UMi OS
Since I first started reviewing UMi phones, I've always been impressed with how close-to-stock their software has been. They often leave out annoying bloatware apps and where they have baked in features, it's been useful ones like Clean Master and MediaTek's DuraSpeed.
So… I was a bit shocked to see that the UMiDigi C Note 2 will come, out-of-the-box, pre-installed with a custom Android interface in the form of UMi OS.
Custom Android OS can often be buggy or slow when compared to stock Android. This makes sense as Google's Android has a huge team developing the most efficient and stable ROM it can with a huge amount of resources behind them. Other popular Android OS like MIUI by Xiaomi also have large development teams. The question stands, how many resources have UMiDigi given to the development of their new Android OS?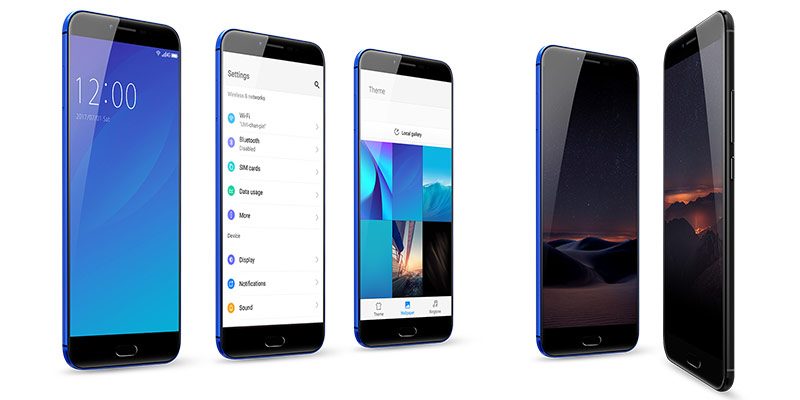 What will UMi OS be like on the UMiDigi C Note 2
For starters, UMi OS is promising to be a faster and cleaner OS than stock Android which is a big claim. It's likely to be a very lightweight skin that offers more customisation and appearance options. Similar to how Oxygen OS (pre-installed on OnePlus phones) allows you to customise highlight colours, enter dark mode and offers plenty of UI tweaks.
What really caught my eye is that the UMi OS is offering a faster and more stable way to upgrade to UMiDigi phones to Android 8 in the future. If UMi OS is going to help speed up Android OS Upgrades then I'm all in as one of the biggest weaknesses for Chinese handsets is the lack of support for upgrading to the latest Android version. Even the big mobile giants struggle with this so if UMiDigi can beat them it's big news for the little guys.
UMi OS Features: Power Saving, UI Customisations, Faster Android Upgrades

First Impressions of the UMiDigi C Note 2
It's an across the board upgrade for the C Note 2 compared to the C Note 1. From the front the two phones appear almost identical but from behind the differences become more obvious. The C Note 2 takes its design cues from the iPhone whereas the C Note 1 looks more like a traditional aluminium Android phone, think HTC, OnePlus & LG.
You'll notice a big difference once you pick up the C Note 2 as it uses an aluminium infused paint sprayed onto a plastic shell… I mean high-end polycarbonate. This helps to keep the weight down but you lose the premium feel you get from the original C Note which uses a real aluminium unibody.
The same aluminium spray technique can be seen in the UMiDigi G smartphone.
The C Note 2, thanks to the materials, is also 12 grams lighter and a few millimetres thinner. They both feature a SHARP 5.5″ screen with full-HD resolutions but the C Note 2 opts for Gorilla Glass 4 whereas the C Note 1 uses Dragontrail glass.
We also have a slight upgrade in the battery department which now sits at 4000mAh. It's a very impressive battery size considering the overall weight and thickness of the C Note 2. In terms of cameras, the Samsung 13MP lens is identical in both versions of the C Note.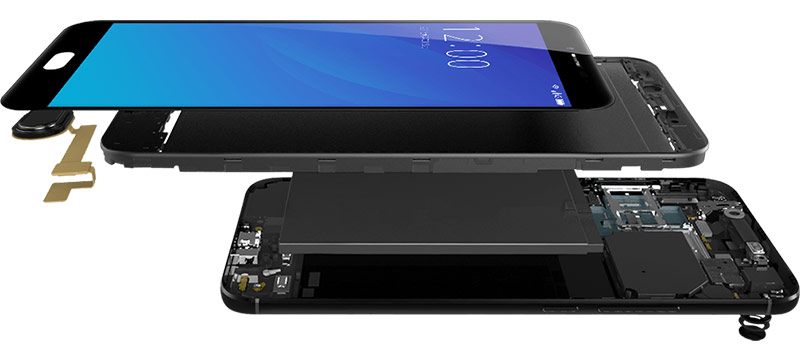 UMiDigi C Note 2 Performance
The C Note 2 comes with an improved Mobile CPU (8 cores), extra RAM (+1GB) and improved graphics compared to the original C Note. The biggest leap is the T860 GPU which will increase gaming performance.
Display Tech: 5.5″ SHARP IZGO 1080×1920, Gorilla Glass 4, 401 PPI
Performance Specs: 8-Core MTK6750T CPU, 4GB RAM, 64GB Storage (expandable 256GB), Mali-T860-MP2.
Software & Connectivity: Android 7 UMi OS, Front-facing Fingerprint Reader, Full UK Network Support 3G + 4G.
Battery Tech: 4000mAh,
Weight & Dimensions: 160 grams, 155.8 x 76.5 x 8mm (HxWxD)
UMiDigi C Note Reliability Tests
Another interesting first for UMiDigi is that they openly state their reliability tests with the C Note 2. It reminds me of the Poang Chairs being sat on, by robots, hundreds of thousands of times in the IKEA showrooms.
The C Note 2 smartphone has been put through the daily toils of smartphone life. Let's hope there's a video of this soon. The reliability tests that are performed on the C Note 2:
Touch Screen Taps – 500,000
Volume buttons press – 100,000
USB Cable Insertion – 10,000
100 Roller Drops
120 Hour temperature cycling
I've no idea what a roller drop is, but the important test here is the USB Cable insertion. I've seen my fair share of poorly designed charging ports that either break or become temperamental. Thumbs up to UMiDigi for being out and proud about their product testing!
The Bottom Line…
The C Note 2 is another good mid-range option that's been added to the UMiDigi family. The polycarbonate shell might put you off if you're looking for a premium metal feel, but, you are getting the advantage of less weight and a slightly slimmer thickness when compared to the C Note 1.
We'll have to wait and see how the UMi OS performs. It's likely to be a lightweight ROM with appearance and battery life customisable options. If, like UMiDigi promises, having the UMi OS will speed up the upgrade to Android 8 then I'm all for it.
Comment your thoughts on the UMiDigi C Note 2 below. Do you dig the Aluminium Sprayed Polycarbonate or do you think it's just a gimmick and aluminium unibodies rule!?