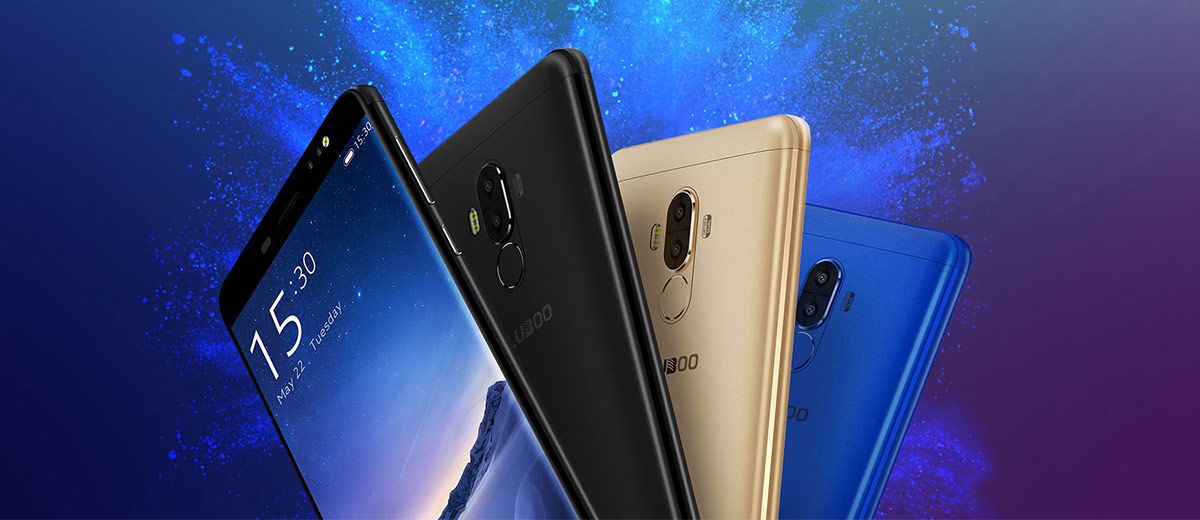 Can the Bluboo D1 be the Best Super-Budget Phone Ever!?
The Bluboo D1 is not only an awesome super-budget Android phone but is also proof that high-end mobile features will eventually trickle down into the budget arena. Say goodbye to the bulky, heavy & plain ugly budget phones of the past. It's now 2017 and budget smartphones can have it all, albeit in a toned down version.
Who would have thought that a phone costing just over £60 ($79) would come with dual rear cameras, two-tone flash, selfie flash, HD screen, aluminium rear cover and the latest version of Android?
It's true that some sacrifices have been made, like the older quad-core CPU, only 2GB of RAM and lack of 4G support. But, this can all be forgiven because, after all, it's a super-budget phone! If you can afford to watch Netflix on your 4G data plan then you probably won't be looking for a phone that costs less than the weekly shop.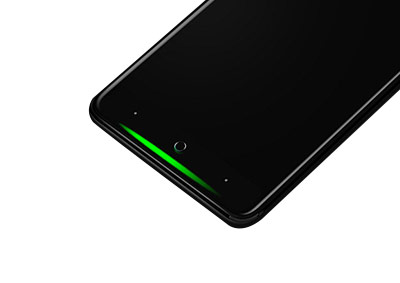 And the cherry on the super-budget cake is… it comes with a breathing RGB notification light below the three capacitive buttons. I've seen phones twice the price not even bother to include a notification LED.
So let's take a look at the Bluboo D1 Pros & Cons before we see if the D1 can join our other budget models in the hall of great value.
The Good

Dual Rear Cameras
Glowing Notification LED
Two Tone + Selfie Flash
Android 7 Nougat OS
Dedicated Micro-SD (256GB Support)
Aluminium + removable battery.
The Bad

2 point multi-touch
3G Only
Old MediaTek CPU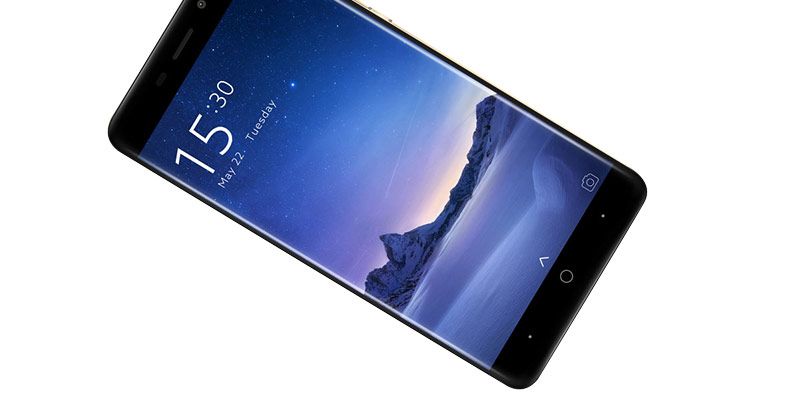 Screen & Performance
Bluboo would have you believe that the bezels on the D1 are razor thin. That's not the case and if you're looking for Bluboo's aptly named 'Edge' phone check out our Top Bezel-less Phones – 2017 article. The D1 bezels are distinctly average, you won't be WOW'd but they're in keeping with the aesthetics.
Powering the 5.5″ SHARP 720P (720×1280 / PPI 294 ) display is a Quad-core MediaTek MTK6580 CPU and a Mali-400MP2 GPU. Both are super-budget low-end chips that are aimed at light users. Luckily, Android 7 is quite optimised and will help keep your day-to-day tasks operating smoothly.
The display brightness levels are good making easy viewing of the D1 in outdoor conditions. Viewing angles are also good with colours not distorting until extreme angles.
Overall, the Bluboo D1 comes with a much better screen than it's low price-tag would suggest but in terms of performance it's fine for light but power users stay away.
Tech Specs: 5″ Sharp Display, 720×1280, 294 PPI, 2GB RAM, 16GB Storage (+256GB), Quad-core 1.5Ghz CPU, 2-point multitouch,
Colours Available: Blue, Gold & Black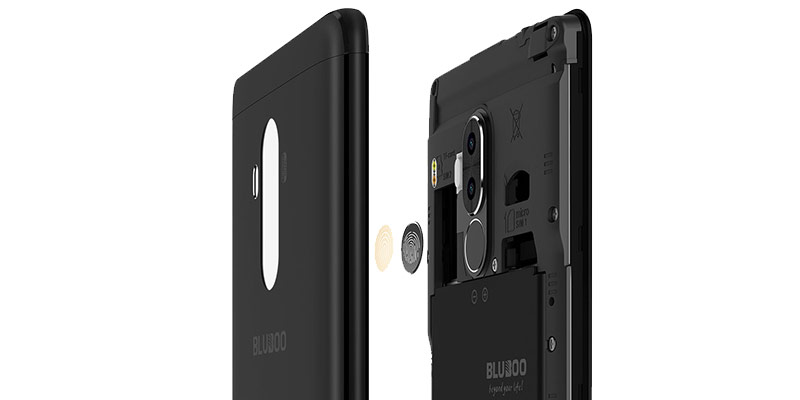 Dual Cameras on a Super-Budget Smartphone
The star of the show on the D1 is its rear dual-camera setup which comes via 8MP + 2MP lens. The 2MP lens isn't a dedicated camera but is used to add the bokeh effect to your photos. Wondering what Bokeh is? Between you and me, it makes everything in the background blurry, also called a shallow depth of field.
This bokeh effect is built into the D1's camera software. All you need to do is select the focus area by tapping the screen and the camera will do it's best to blur the rest of the frame out giving you a somewhat professional 'pop' effect.
The rear camera also comes with a two tone flash for more realistic skin tones. Once a bleeding edge feature of the iPhone and even the selfie cam has a flash built in.
The Bluboo D1 is truly a budget phone for camera enthusiasts. You won't be taking flagship level pictures but they will outperform most other budget devices.
Removable Battery & Aluminium Body
It just keeps getting better as I'm a big advocate for removable batteries. If the phone isn't waterproof then the back cover should come off. Why? because batteries only have a limited amount of charge cycles before they begin to degrade. In a world of removable batteries, this isn't an issue.
So kudos to the Bluboo D1 as you can swap out your battery whenever you need to.
Another bonus to Bluboo is their choice of aluminium for the battery cover. There's nothing more satisfying than premium materials on a budget phone. As your fingers caress the cold metal, you slide it out of your pocket with a little grin on your face. Too much?
Battery life will be okay with the 2600mAh being enough for a 5″ phone that's only pushing out 720×1280 pixels. You'll get a full days usage but you will need to charge each night.
The bottom line…
Bluboo has done it again! For less than your weekly shop, you can have a smartphone with a dual camera setup, fingerprint reader, dual-SIM and dedicated Micro-SD card slot that not only comes with an aluminium rear cover but will also take selfies in the dark!
Yeah, it has its drawbacks in the form of budget hardware and lack of 4G. But that doesn't matter! Whether you think the Bluboo D1 the right phone for you or not, we need to support the trickle down of flagship features to the budget devices. Premium features for budget prices for everyone!
Grab the most exciting budget phone you've ever had!