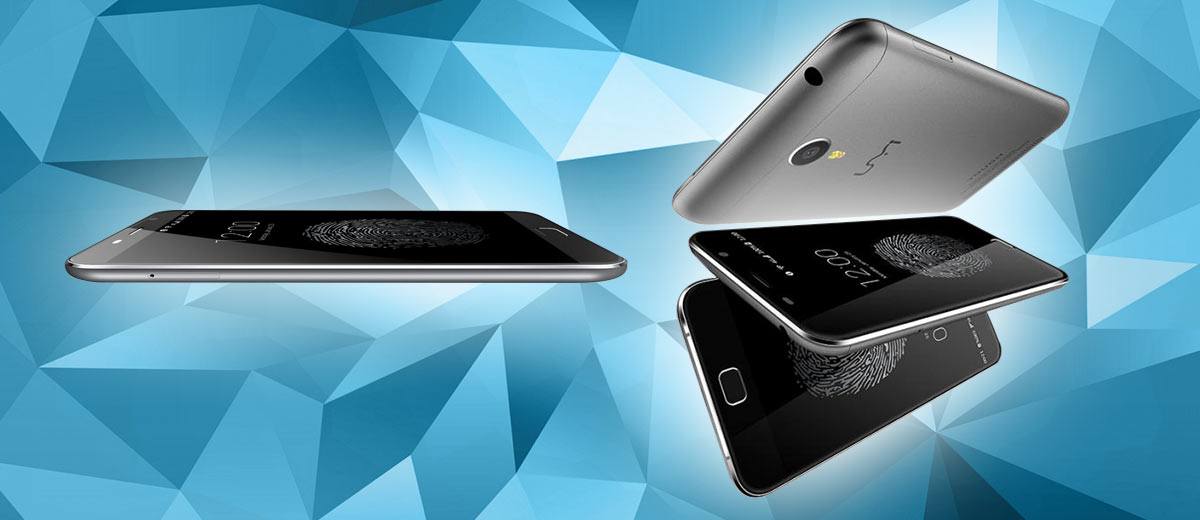 Will UMi's crowd-inspired smartphone, the UMi Touch, be enough to propel them into the mainstream?
Update: Looking for the latest UMiDigi Devices? Check out the Full UMiDigi Z1 Pro Review or our Top 5 UMiDigi Smartphones 2017
UMi have been teasing us for a while now about the UMi Touch which was formerly known as the 'Apollo Project' in which UMi fans were asked what features they'd like to see in the next UMi flagship smartphone. The Apollo Project has ended and we've spent enough time with the Touch to give our full hands-on review leaving no stone left unturned.
So what does the latest UMi flagship offer? If an all metal body is your thing, then you are in for a treat as the UMi touch is almost a complete unibody design apart from the PPS material used over the antenna's to improve the signal. The soft curved edges high polished bezel certainly helps the UMi Touch to stand out from it's budget counterparts.
New Flagship Alert – Check out the UMi Super Full Review
If you've seen the UMi Iron Pro then you can think of the UMi Touch as a logical upgrade that includes better battery life (4000mAh Vs 3180mAh) and an improved camera chip from Sony.
UMi Touch starts at… UK : £110 | EU : €135 | US : $145
First off let's have a quick look at the positives and negatives of the UMi Touch smartphone.
[column size=one_half position=first ]
The 'Good'

1080P 5.5″ Crisp display
3GB RAM
8-Core CPU
Fingerprint sensor
Front facing flash
Sony IMX328 Camera
Dual Band WiFi
4000mAh Battery
Android 6 (Marshmallow)
[/column]
[column size=one_half position=last ]
The 'Could be better'

On the heavy side (190g)
Not a massive upgrade from the Iron Pro
Average GPU for a flagship
No USB-type C
Chunky Bezels
[/column]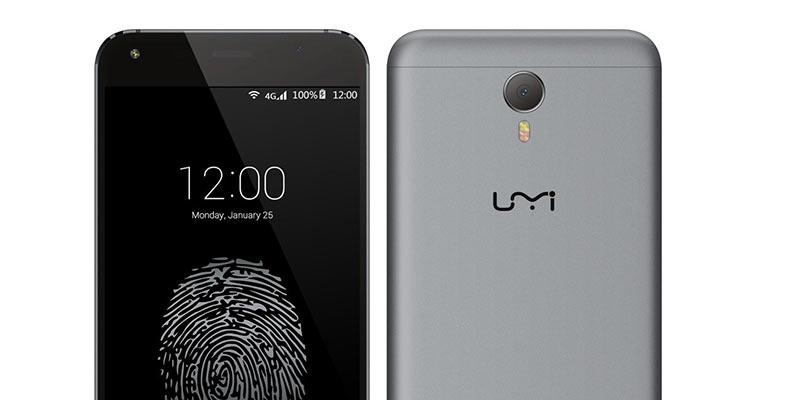 Design & Screen
The 5.5″ 1080×1920 resolution screen produces a bright & vivid picture with a respectable PPI of 401. When you buy an UMi phone, you know you are getting a decent quality screen with the viewing angles, colours & brightness having all been excellent on the UMi Iron Pro, UMi Rome and now the UMi Touch.
The design of the UMi Touch is very similar to an iPhone with an almost full single metal alloy back plate. The good news is that UMi have chosen to use PPS material over the antenna which improves signal strength.
Around the metal frame, you'll find there is a CNC polished 45-degree edge which is a current design trend to help distinguish a phone as premium. UMi have also chosen to centre the camera (very slightly raised) and the dual flash on the back of the Touch which adds to the symmetrical minimal design, and which I'm a dan of.
In your hands the Touch feels premium and solid. There's no creakyness or bending when applying lots of pressure with all the buttons feeling solid and durable.
The UMi Touch features both backlit capacitive buttons either side of the glass fingerprint reader but is lacking an RGB notification LED which is disappointing. Another aspect to be aware of is that the finish doesn't ooze the premium quality you will find with £300+ phones. Some of the edges and seems aren't aligned perfectly when you look very closely, overall, for the price I can overlook this.
Overall the phone looks fantastic but it won't be winning any innovation awards as it's very close to being a clone phone.
Colours Available: Black & White
Screen Tech Specs: 5.5 inch, IPS, 1080×1920 Resolution, 8.8mm thick, Gorilla Glass 3, 2.5D, 95% NTSC, 5-point multi-touch

Finger Print Reader
It's great to see the addition of a front-facing fingerprint reader on the UMi Touch. The fingerprint reader on the UMi Iron Pro was accurate and worked well but the rear placement wasn't ideal. I spend a lot of time with my phone on my desk, so a front-facing fingerprint sensor is a much better option for me although when on the move a rear sensor is always easier.
UMi claims the glass sensor will unlock the phone in around 0.1 seconds which is a three-fold improvement over their earlier fingerprint sensors. In reality it's not this fast, but still more than fast enough for you not to notice it. I found the sensor to be accurate around 8/10 times, the Touch quickly alerts you to try again with a picture of a read fingerprint.
Finger Print Sensor Specs: Glass, 0.1 Second unlock, Front-facing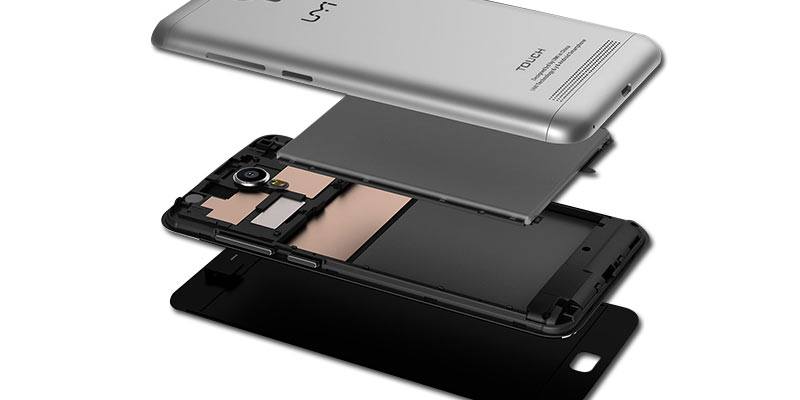 Hardware
Powering the UMi Touch is an 8-Core MediaTek CPU that runs at 1.5GHz on all eight cores. Add to this 3GB of RAM and an ARM Mali-T720 GPU and we have a mid range capable smartphone. The Mali-T720 GPU will struggle with the latest most extreme 3D intensive games but don't let this put you off as it will handle 99% of games with decent frame-rates.
The CPU is power-efficient and during testing handled all the day-to-day Android processes quickly with ease.
GeekBench 3 Score:
Single-Core = 619
Multi-Core = 2646
Want to make your UMi Touch feel even faster?
Turn on the developer options by multiple tapping build number in about phone under settings. This will enable developer mode. Now inside the new developer options tabs, scroll down, and set the animation scale options from 1.0x to 0.5x. This makes all the phone animations twice as fast! The illusion of speed is now yours.
Storage
The storage included with the UMi Touch is a standard 16GB within which you are left with around 11.18GB of storage after all the system OS space is taken. You do have the option to expand on the initial 16GBs by using the onboard memory card slot. Using an SD card takes up the place of the 2nd SIM card so it's an either/or option.
Test Results – Read 171MB/s & Write 79MB/s
Hardware Specs: MediaTek 6753 8-Core 1.5GHz, Mali-T720 GPU, 3GB RAM, 16GB Storage, expandable memory card slot, Dual SIM.
Software
The UMi Touch comes with a clean close to stock Android OS that is on Android Marshmallow 6.0. After setting up the Touch I received an OTA update from UMi dated the 10/05/2016.
A feature that UMi have built into the Touch that I can see being useful is their Turbo Download setting. This allows you to use the WiFi connection and 4G/3G connection simultaneously to improve download speeds.
Software: MiraVision, Screen Cast, Air Gestures, Screen Gestures, Double tap-to-wake, fingerprint software, integrated app closer / cleaner.
Battery
UMi have been clever by using a larger battery in the UMi Touch as poor battery life is a big issue for a lot of smartphone users. With Chinese phones leading the way, with super large batteries, it's good to see a decent sized 4000mAh battery inside the Touch.
See my comprehensive list of Chinese smartphones with amazing battery life.
This battery is none-removable and managed to last around 2 days of full usage during our real world usage testing.
Geek Bench Battery Score:
Coming soon.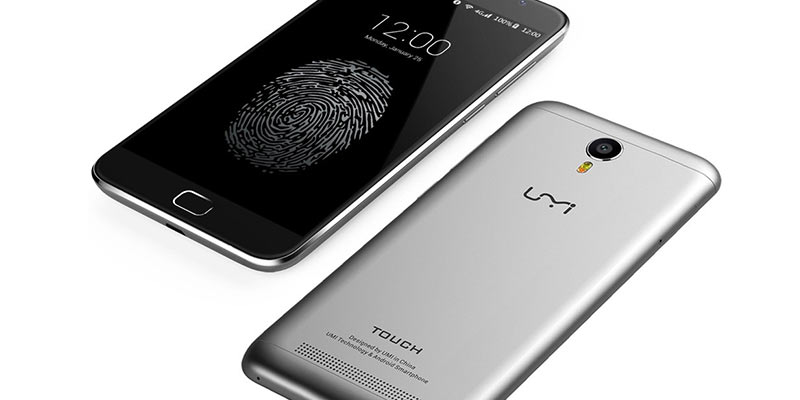 Camera
For the camera test I took the UMi Touch into Manchester, UK. Unfortunately the weather wasn't on my side switching between being overcast and pooring down with rain. I took photos both with all the settings deafult, then with HDR turned on. To make the photos more realistic, they were all taken by hand, no tripods allowed. You can scroll down to see a sampl shot or view the whole album on Flickr.
I'm a big fan of front-facing selfie flashes so it's great to see one included on the UMi Touch.
Phone Features: Autofocus,Continuous shooting, Digital image stabilization, Digital zoom, Exposure compensation, Face detection, Geo-tagging, HDR, Panorama Touch focus, White balance
[column size=one_half position=first ]
Back Camera:
13MP
Sony IMX328
Dual LED Flash
[/column]
[column size=one_half position=last ]
Front Camera:
[/column]

Connectivity
Frequencies Supported: – GSM 850 / 900 / 1800 /1900MHz, WCDMA 900 /2100MHz, FDD-LTE B20 (800MHz) / B3 (1800MHz) / B7 (2600MHz)
3G: YES
4G: YES
Bluetooth: 4.1 (low energy)
GPS: GPS, A-GPS
Sensors: Accelerometer, Light sensor, Proximity Sensor, Finger-Print Sensor
USB OTG: YES
USB Type: Micro-USB
Dual SIM: YES
SIM support: Micro SIM + Micro SIM
WiFi: 802.11a, 802.11b, 802.11g, 802.11n, 802.11n 5GHz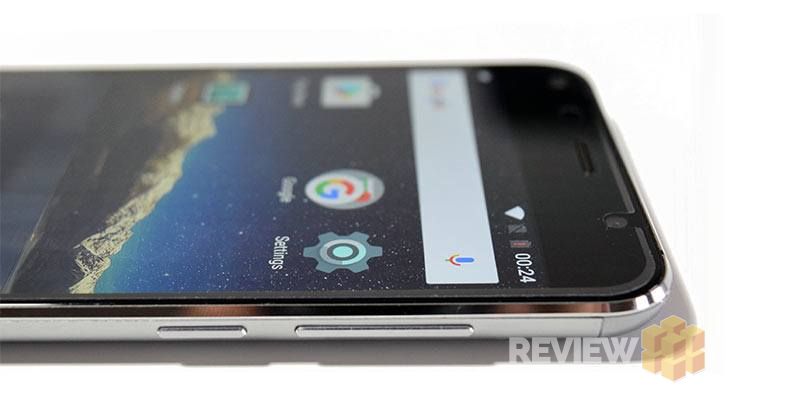 Will the UMi Touch work in the UK?
3G – YES
4G – YES
The UMi Touch supports all the active 4G bands in the UK which are: 20 (800MHz), 3 (1800MHz) and 7 (2600MHz).
If you'd like more on this please read – Will a Chinese smartphone work in the UK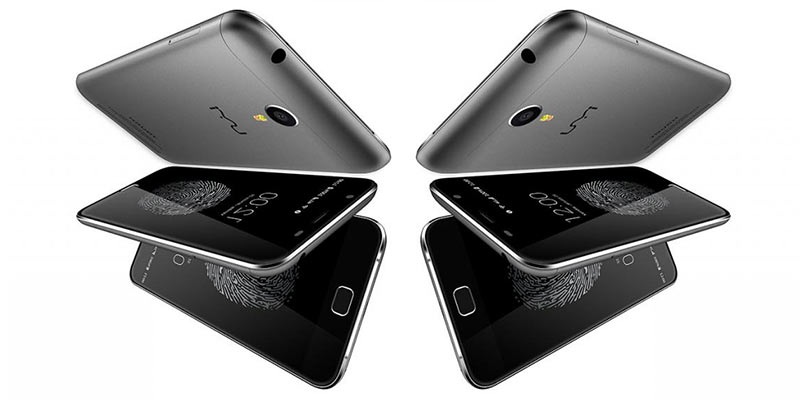 What's in the box?
You can't tell because of my poor picture below but the UMi Touch box is cool. You first slide off the angular cut cardboard sleeve then the main box has a fingerprint design. Inside you'll find a manual, SIM Pin, Pre-applied screen protector, USB cable & 2-pin charger.
Final thoughts on the UMi Touch
The UMi Touch is a beast of a phone is every sense. It's a solid, premium feeling slab of metal that should last you for well into your second of usage with charging. If you're looking for a lightweight champion then this isn't the phone for you. Batteries add weight, we just can't avoid this.
The UMi Touch feels fast, even faster if you follow my tip above, have some decent mid-range specs, a fingerprint reader, metal body and a vivid crisp screen for just over £100. That in itself makes this a worthwhile phone choice.
UMi Touch starts at… UK : £110 | EU : €135 | US : $145
Get involved! Leave your comments below and share.