The UMi Rome is a striking phone that's backed up by some decent hardware albeit with a few niggles
Update: Looking for the latest UMiDigi Devices? Check out the Full UMiDigi Z1 Pro Review or our Top 5 UMiDigi Smartphones 2017
It's hard to talk about the UMi Rome without first mentioning its big brother the UMi Iron Pro. Currently, they are priced very similarly on Amazon UK (not sure why, as they are much cheaper in the EU & US) with the Iron Pro having a few extra features it's definitely worth checking out my Full Review on the UMi Iron Pro.
When you first set eyes on the UMi Rome you can't help but notice its elegant laser-cut curves and that bright AMOLED screen. Add to this 3GB of RAM, 16GB of storage, an 8-core CPU chip and UMi have created a good alternative to the Iron Pro at a lower price for those looking for a more sophisticated design. Overall I was quite impressed with the UMi Rome but there are few drawbacks that you'll want to consider before diving in. In this review, I'll explore in-depth the Design, Screen, Software, Hardware, Camera & Connectivity of the Rome.
UMi Rome starts at… UK : £97 | EU : €139 | US : $129
But first, let's kick off with the Pro's and Con's of UMi's Rome phone.
[column size=one_half position=first ]
Positives

Build Quality
Nice Design
CNC Metal Frame
Dual LED Flash
Selfie Flash
3GB RAM
Dual Band WiFi
Dual SIM
Dedicated SD Slot
[/column]
[column size=one_half position=last ]
Negatives

Not Full UK 4G Support
No Notification LED
No touch Button Lights
Feels a little heavy
AMOLED is good but doesn't WOW.
[/column]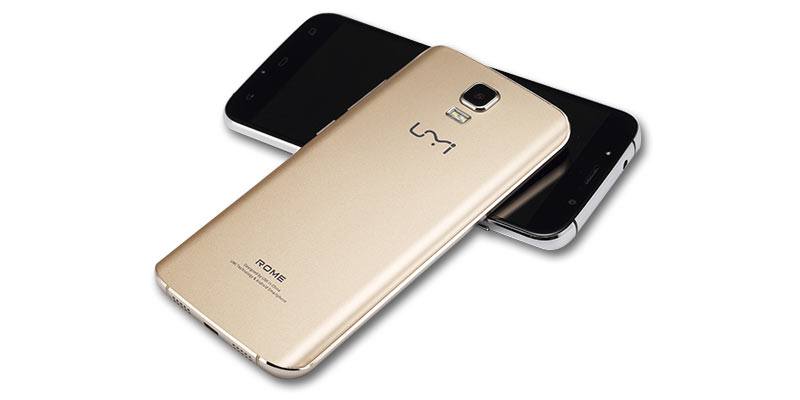 Screen & Design
The UMi Rome screen features a crisp 5.5 inch AMOLED screen. The brightness levels and colour reproduction are good but the Rome doesn't have the 'wow' factor that I was expecting from an AMOLED screen. In fairness, I usually see AMOLED screens on phones that cost a least twice as much as the UMi Rome so maybe this is what cheap AMOLED looks like. I also found in a dark room you can see the light behind the blacks which I haven't seen on other AMOLED phones. This reduced the amount that the colours popped out of the screen compared with when the pixels turn off completely. With this being said it is still a very nice screen and although it isn't full HD it does a good job with its 1280×720 resolution.
The Rome feels well-built and is nice to hold with the chamfered edges of the stainless steel frame adding to the overall quality. It does feel quite heavy with the battery inside giving the Rome a total weight of just over 180 grams. The phone is relatively thin only measuring 7.9mm helping to disguise that it's slightly on the heavy side. The rear cover of the phone is made from a very flexible metallic looking plastic, it would have been nice if they'd decided to use metal but at least it's keeping the weight down.
You won't find a notification LED or backlit buttons on the Rome which I find a little disappointing. Rather than placing the microphone at the bottom of the phone they've also chosen to slap a hole next to the home button which in my opinion detracts from the generally really well-designed look of the UMi Rome.
Summing up the Rome's design & screen, UMi have done a good job. It would have been nice to see the screen pop a little more but kudos where kudos is due for the elegant curves and sophisticated (for the budget) looks of the Rome phone.
Colours Available: Gold & Black (or Champagne Gold & Shine Black if you're a fancy pants)
Screen Tech Specs: 5.5 Inch AMOLED 1280×720, 267PPI, Capacitive, 2 Point multi-touch, 2.5D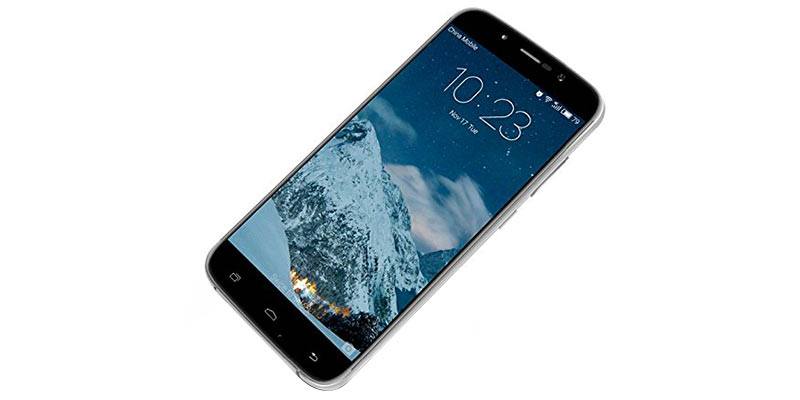 Software
The UMi Rome comes out of the box with Android 5.1 installed and lucky for some, unlucky for others it is already pre-rooted. The custom UI that UMi has installed feels fast and responsive with simple but modern icons. Opening & closing apps is stutter-free with smooth transition animations.
The phone also has support for OTA updates and UMi have pushed out two so far showing that they are taking on board any software niggles and working to get them resolved.
Other features include: Mirravision support, Double tap to wake, air gestures, FM radio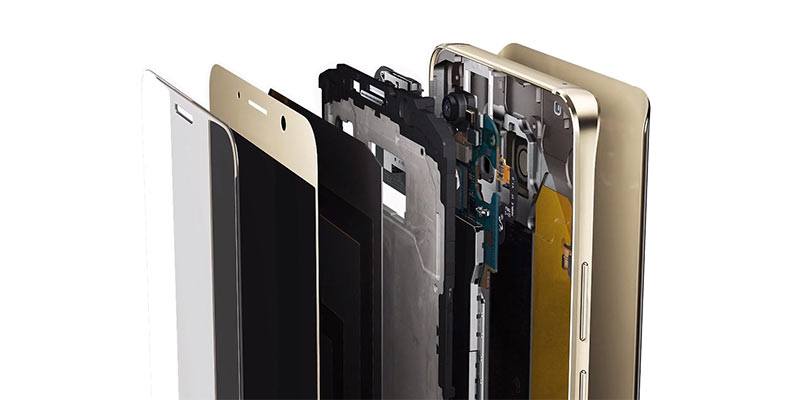 Hardware
The UMi Rome has managed to pack in some impressive hardware whilst keeping the price low.
CPU
The Rome runs on a 64 bit 8-core MediaTek MTK6753, pushing out 1.3 GHz for each core. I found this to be plenty of power for the phone with apps loading fast and responding quickly. This is currently the CPU of choice for a lot of Chinese smartphones at the moment providing just the right amount of power for most users whilst being able to keep the phone costs down.
Geekbench Score of 625 on single core and 2928 on Multicore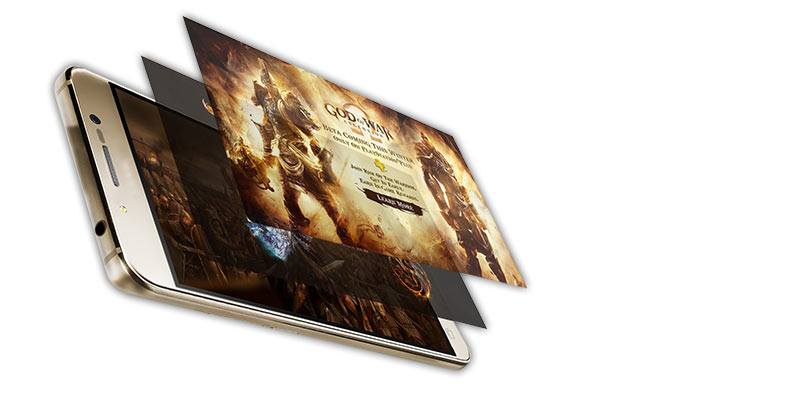 GPU – Gaming Performance
The UMi Rome comes with an ARM Mali-T720 which will play all but the most intensive 3D games smoothly. It's not a 3D powerhouse by any means but it will handle 2D games with ease and most of the popular 3D games.
In the AnTuTu benchmark, the UMi Rome did well scoring 35221.
RAM
Impressively the Rome comes with 3GB of RAM. This is fantastic for a phone selling at this price and will see the phone performing well into the future.
Internal Storage
UMi have done a good job and given the Rome 16 GB of internal storage with fast read and write speeds. There is also a dedicated SD card slot allowing you increase the phone storage whilst not compromising on the dual SIM functionality.
Speakers
The loudspeaker has the standard Chinese phone sound. Lot's of treble and not a lot of bass being a little on the tinny side. The ear speaker produces a clear sound which is good.
Tech Specs: MTK6753 CPU 8-Core 1.5GHz, 64bit, ARM MALI-T720 GPU, 3GB RAM, 16GB Storage, 64GB expandable
Battery
The back cover is easily removable on the UMi Rome and hides a 2500mAh replaceable battery. I found the battery would last me throughout the day with light use but would need topping up if with medium to high use. You'll probably find yourself carrying a charging block around with this phone especially if you are a heavy user or like to game on the go.
GeekBench Battery Score:
Time: 06:18:30
Score: 2653
Battery from 100% – 1%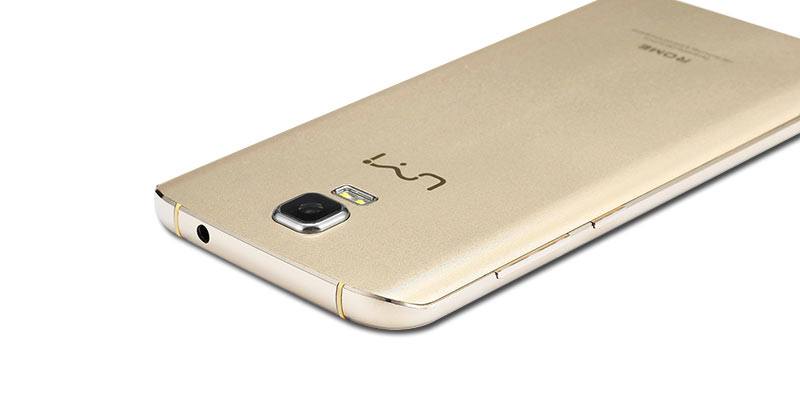 Camera
Inside the rear camera sensor, you'll find a 13MP (interpolated from 8MP) Sony IMX179, not the best sensor but it can take some good pictures in well-lit scenes. I believe it's the same sensor that is used in the Google Nexus 5 and the Meizu MX3. The touch to focus is fast and colours looked natural although sometimes a little washed out.
Camera Features: PIP (picture in picture), Panorama, Live Colour filters, Beauty Mode, White Balance, Scene Mode, Face Detection, Timer, HDR
[column size=one_half position=first ]
Back Camera:
Sony IMX179
13 MP (IP)
f2.0
Dual LED Flash
[/column]
[column size=one_half position=last ]
Front Camera:
[/column]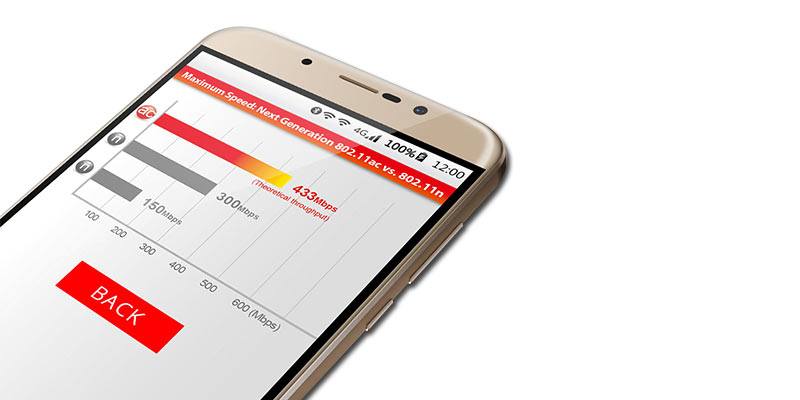 Connectivity
The UMi Rome does okay in the connectivity department having all the basic sensors needed as well 4G support
Frequencies Supported: – GSM 850 / 900 / 1800 / 1900MHz, WCDMA 900 / 2100MHz, FDD-LTE B20 (800MHz) / B3 (1800MHz) / B7 (2600MHz)
3G: YES
4G: YES
Bluetooth: 4.0
GPS: GPS, A-GPS
Sensors: Accelerometer, Light sensor, Proximity Sensor, Compass
USB OTG: YES
USB Type: Micro-USB
SIM support: Dual Micro-Sim cards
WiFi: 802.11a, 802.11b, 802.11g, 802.11n, 802.11n 5GHz
Will the UMi Rome work in the UK?
3G – YES
4G – YES
The UMi Rome supports the 4G LTE Bands 20 (800MHz), 3 (1800MHz) and 7 (2600MHz). The active 4G LTE bands in the UK are 20 (800MHz), 3 (1800MHz) & 7 (2600MHz).
For more information please read – Will a Chinese smartphone work in the UK
What's in the box?
Inside the box of the UMi Rome, you get a wall charger, micro-USB to USB cable, extra Screen Protector (one already on the phone) and the battery.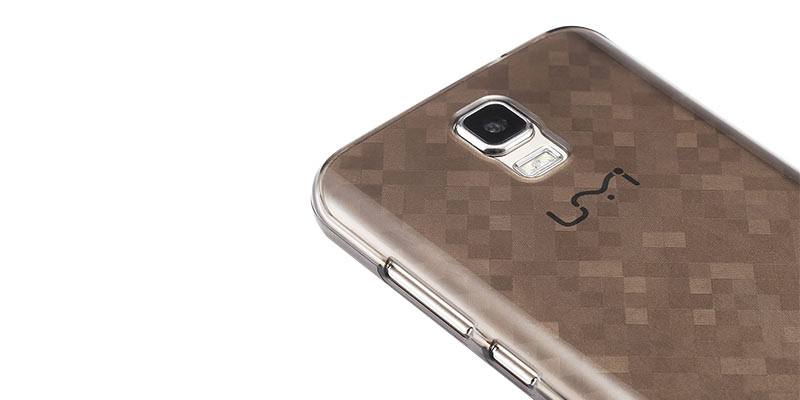 What accessories can you get?
UMi have created their own range of accessories for the Rome which is a nice touch. They've made a soft flexible PC cover styling an etched weave pattern which goes well with the phone. They also have a flip cover which I'm not a big fan of and a tempered glass screen protector.
Amazon has some alternative cases as well.
Should you buy the UMi Rome phone?
My experience with the UMi Rome has overall been a good one. I think the design and build quality is good and you might even turn a few heads with the gold model, sorry champagne gold. The screen is bright and crisp but I was expecting a little more with UMi putting emphasis on it being an AMOLED screen. With the price difference so little here in the UK at the moment I would almost always pick the UMi Iron Pro over the UMi Rome but if you're in Europe or the US then it's a nice looking phone, with decent specs at a good price so is definitely worth considering.
UMi Rome starts at… UK : £97 | EU : €139 | US : $129