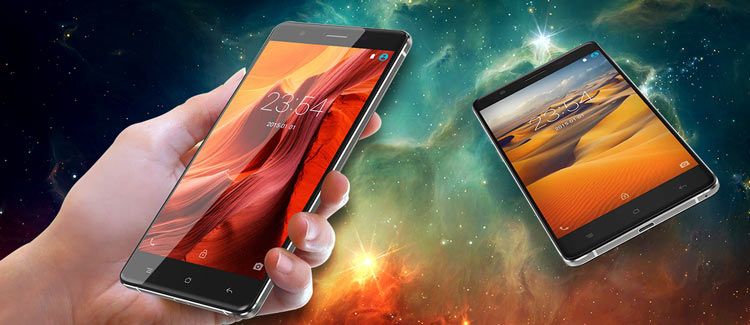 The Cubot S550 carries on the fingerprint trend but with a 5.5-inch screen and good looks to match
Update: Looking for the latest Cubot Phones? Top 5 Cubot Smartphones
The S550 is Cubot's second phone to feature a fingerprint sensor. The first from Cubot being the S600, which in terms of specifications is very similar but with a slightly smaller screen. I'm not a huge fan of the design of the Cubot S600 so I'm glad to see the S550 hasn't gone down the same route, but it's not all about good looks.
First impressions of the S550 are good, I like the simple and understated design allowing the screen to take centre stage. Physically it has the same 1.3GHz quad-core CPU, Mali-T720 GPU, 2GB of RAM, 16GB of storage and internal sensors as the S600, so let us take a closer look at what separates the Cubot S550 from the pack and see how it compares to the ever-growing choice of Cubot phones available.
Cubot S550 starts at… UK : £114.99 | EU : €145.99 | US : $149.99

Let's start off with the Pro's and Con's of the Cubot S550 and then explore in more detail the Design, Screen, Hardware, Battery, Camera & Connectivity.
[column size=one_half position=first ]
Pro's

Large Bright Display
Finger Print Sensor
Simple Design
Dual SIM
Decent Battery
[/column]
[column size=one_half position=last ]
Con's

No dedicated SD Slot
Not Full HD
[/column]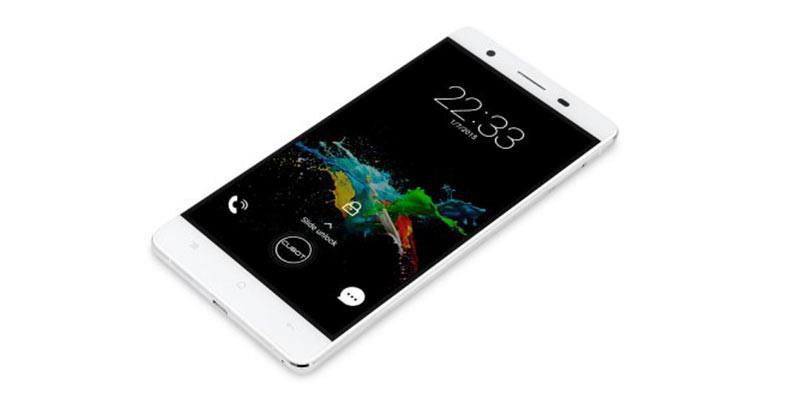 Screen & Design
The S550 comes with a 5.5 inch IPS screen with a resolution of 1280×720 pixels giving it a PPI of 267. This isn't going to blow your socks off in amazement but the screen is bright and clear. Viewing angles appear okay but blacks lose their darkness a little when not viewed straight on, I don't know anyone who prefers looking at their phone sideways… so not a problem for me.
As with most Chinese phones, there is a black border around the screen that only appears when the phone screen is on. Luckily the border on the S550 isn't too big and you can hide this effect somewhat if you choose the black model. But why would you want the black version when the gold S550 looks awesome!
The phone features a metal frame with the volume rocker and lock button on one side, headphone jack on top and micro-USB on the bottom. The whole phone has a very minimal look that works well.
Colours Available: Gold, Black & Gold
Screen Tech Specs: 5.5 Inch,IPS OGS, 1280×720, 267PPI, Capacitive, 2.5D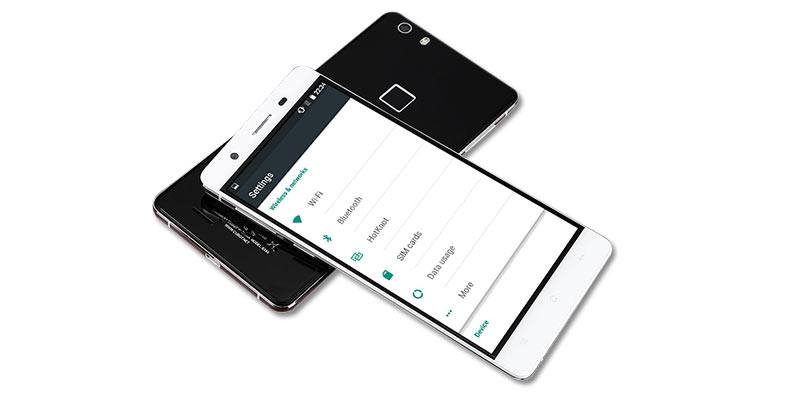 Software
Cubot always does a good job of keeping their phones bloatware free and the S550 is no exception. The S550 is pre-installed with Android Lollipop 5.1 right out of the box. Customisable software features on the Cubot S550 are custom touch gestures, Fingerprint sensor management, and Fingerprint actions.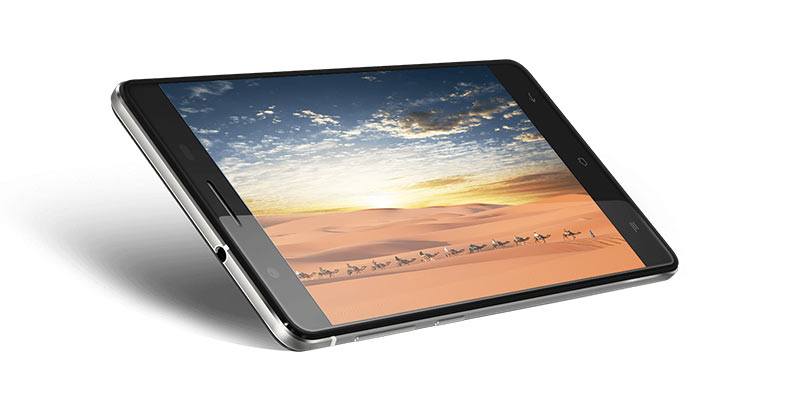 Hardware
The Cubot S550 comes with a pretty average splattering of hardware, but we're talking about a budget phone here so 'average' is a good thing.
CPU
Powering the brains behind the S550 is MediaTek's MT6735A, which runs at 1.3GHz on 4 cores. It's a popular CPU choice in low-mid range china phones and performs most tasks quickly providing a fluid interface for Android Lollipop.
GPU – Gaming Performance
The Cubot S550 also performed solidly in gaming benchmarks with its Mali-T720 graphics processing unit.
In the AnTuTu Benchmark, the Cubot S550 scored 32084:
3D : 2916
UX : 13162
CPU : 11764
RAM : 4242
RAM
It's nice to see 2GB of RAM as this is plenty for mid-range phones.
Internal Storage
Unlike the S600 which has a double-sided SIM tray with a dedicated SD slot the S550 is either Dual SIM or Single SIM + SD Card. This isn't all bad as it comes with 16GB of internal storage as standard which is plenty for most people. The phone does support OTG so you can attach external media the device to bump up that storage capacity when needed.
Tech Specs: MT6735A CPU 4-Core 1.3GHz, 64bit, Mali-T720 GPU, 2GB RAM, 16GB Storage, 32GB expandable
Battery
Keeping your S550 running throughout the day won't be too difficult as Cubot has placed a respectable 3000mAh battery inside. This is non-removable but I'll update with just how easy the battery would be to replace soon. Cubot have started stocking batteries and screens on their website so hopefully this will only expand as the manufacturer become increasingly popular.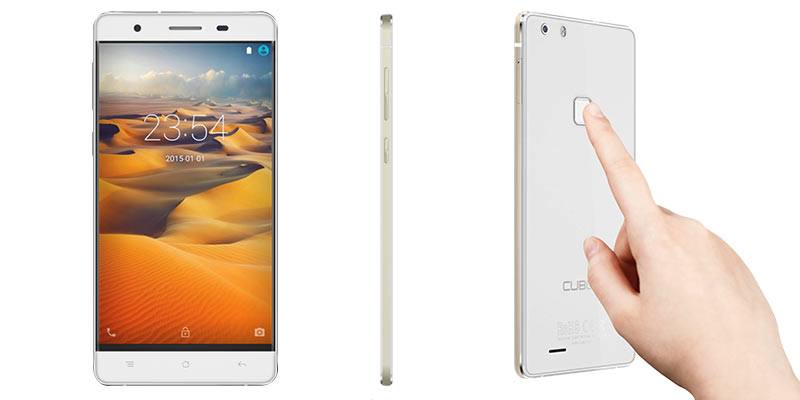 Camera
Cubot have gone with the OmniVision OV8865 which is a 13 Megapixel (8MP interpolated) autofocus CMOS sensor. I've just got the tech specs for now but I'll update with pictures soon.
Phone Features: Auto Focus, HDR, Panorama , Beauty mode, Face Detection, Smile capture
[column size=one_half position=first ]
Back Camera:
13MP
4 element lens,
f/2.0 aperture
LED flash
[/column]
[column size=one_half position=last ]
Front Camera:
[/column]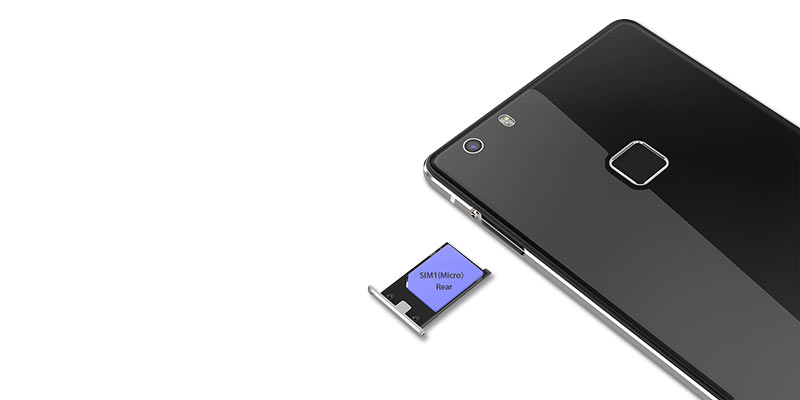 Connectivity
Frequencies Supported: – GSM 850 / 900 / 1800 /1900MHz, WCDMA 900 / 2100MHz, FDD-LTE B1 (2100MHz) / B3 (1800MHz) / B7 (2600MHz) / B20 (800MHz)
3G: YES
4G: YES
Bluetooth: 4.0
GPS: GPS, A-GPS
Sensors: Accelerometer, Light sensor, Proximity Sensor, Finger-Print Sensor, Compass
USB OTG: YES
USB Type: Micro-USB
SIM support: Micro SIM + Nano SIM
WiFi: 802.11a, 802.11b, 802.11g, 802.11n
Will the Cubot S550 work in the UK?
3G – YES
4G – YES
The Cubot S550 supports 4G LTE Bands 1 (2100MHz), 3 (1800MHz), 7 (2600MHz) and 20 (800MHz). The active 4G LTE bands in the UK are 20 (800MHz), 3 (1800MHz) & 7 (2600MHz).
If you'd like more on this please read – Will a Chinese smartphone work in the UK
What's in the box?
So what do you get inside the Cubot S550 box? Local region wall charger, micro-USB to USB cable, extra Screen Protector (one already on the phone), quick start guide, SIM pin & some screen cleaners for good measure.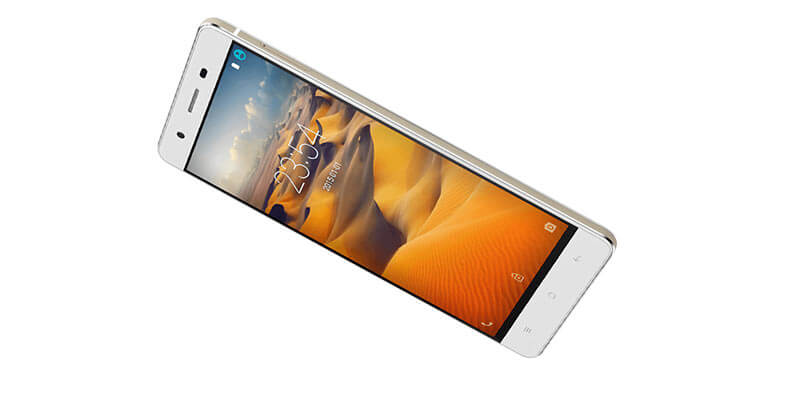 Is the Cubot S550 right for you?
If you're looking for a relatively cheap, fingerprint ready smartphone and the Cubot S600 doesn't take your fancy then, Yes, the Cubot S550 delivers in all the right places, has a bright clear screen with some okay specs for a low-end phone. You're getting a little bit more screen at 5.5″ and I prefer the design over the S600, but beauty is in the eye of the beholder!
Cubot S550 starts at… UK : £109.99 | EU : €145.99 | US : $149.99
Feel free to leave your comments below and share.