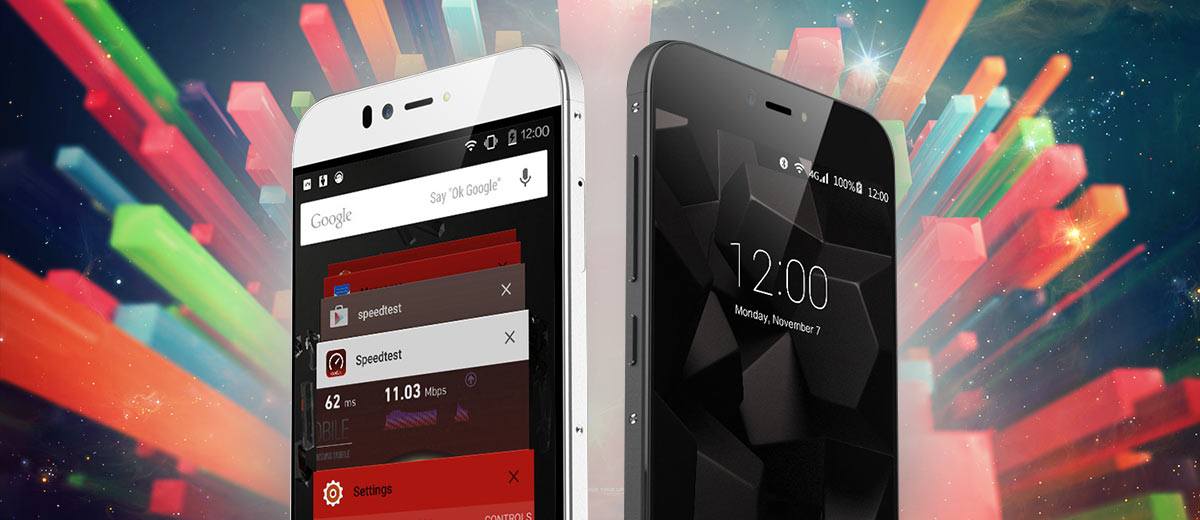 There's so much to love about the UMi Iron Pro
Update: Looking for the latest UMiDigi Devices? Check out the Full UMiDigi Z1 Pro Review or our Top 5 UMiDigi Smartphones 2017
When I first set eyes on the UMi Iron Pro I couldn't quite believe that Chinese budget phones had come this far. First off, it looks fantastic, I know design is in the eye of the beholder but for me, it ticks all the boxes. (Want to see an ugly phone? then Google the Uhans 100).
Then when I found out it's packing a full HD screen, fingerprint sensor, 3GB of RAM and an 8-core processor my face lit up with joy, this is a phone for me. This might all seem a bit too good to be true for a phone that's selling for £125 and I bet your thinking what's the catch? Well, there isn't one, not that I've found. There are a few niggles but nothing that doesn't make this phone short of spectacular.
UMi Iron Pro starts at… UK : £125 | EU : €169 | US : $180
So let's dive right in with 10 reasons why you might just find yourself loving the UMi Iron Pro and a few drawbacks.
[column size=one_half position=first ]
10 Reasons to love it
Accurate Finger Print Sensor
Build Quality
Great Design
Full HD Screen
Sony Camera
Dual LED Flash
Selfie Flash
Battery Life
3GB RAM
Dual Band WiFi
[/column]
[column size=one_half position=last ]
A few drawbacks

Black border around screen
Not Full UK 4G Support
No Gyroscope Support
No Compass Support
[/column]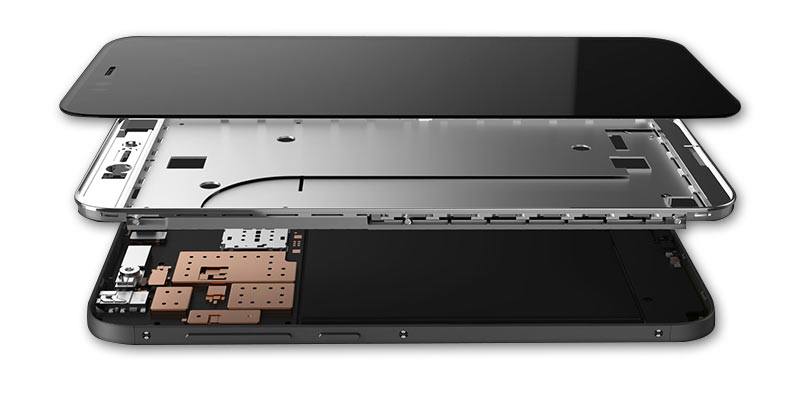 Screen & Design
I've already mentioned that I'm a fan of the UMi Iron Pro's design but I think it's worth mentioning the build quality as well. You can find a few videos online where braver people than me are trying to bend the UMi Iron Pro with force, not the star wars kind but it's still impressive how the Iron Pro holds up. It's not invincible but it'll take knock and bumps easily.
In your hands, it feels premium, solid but light weighing only 150 grams and takes a lot of design inspiration from HTC phones with its soft curved edges & curved metal back. The back and frame are made of an aluminium alloy making it strong without adding too much extra weight and is attached with three screws either side giving you easy access should you need it. The buttons on the side feel well made and aren't going to break anytime soon.
The screen is a clear and sharp Full HD IPS panel giving good viewing angles, it doesn't have the POP effect of more expensive AMOLED screens but still has a good vibrancy and is a pleasure to look at. It has a good range of brightness and performs well indoors and outdoors with the brightness turned up. On the rear of the phone, the top and bottom panels are made of plastic to improve the cellular quality. This detracts from the design and feels a little odd but soon you stop noticing after a few hours use.
I have to mention the customisable Skyline LED light along the bottom of the phone. I really like the cool breathing LED effect when you receive phone notifications and you can tailor the colours to your liking. The icing on the cake for me.
You can buy the phone in silver and black but if you want to avoid a  more obvious screen border then get the black version as this blends in more. I don't mind the border and I'm hoping they'll release a white model soon as the original UMi Iron looks awesome in white.
Screen Tech Specs: 5.5 Inch IPS LTPS Full HD 1920×1080, 401 PPI, Capacitive, 5 Point multi-touch
Software
UMi have done a good job keeping their device very similar to stock Android 5.1. The UMi UI that the phone uses only has a few design tweaks and hints that allow you distinguish it from a pure Android experience. Another interesting feature UMi have added is that the Iron Pro comes pre-rooted, allowing all you hackers and tinkerers room to play and the ability to get more functionality from the phone.
The phone also supports Gesture Controls allowing you to set up actions based on set screen gestures, in practise, but I found this to be a bit slow and cumbersome. This doesn't matter though because the Iron Pro has another trick up its sleeve;  A Finger Print Sensor. Once you have set up which fingers, or for the more adventurous of you… toes, you want to use. I found the phone unlocked easily with a touch of my finger, with the on-board software being fast and accurate.
Currently, the Iron Pro uses on-screen buttons only. UMi may decide to release an OTA update allowing the use of physical buttons like on the original Iron. You also have the option in the settings to swap the on-screen buttons around depending on your preference.
Other features include: MiraVision support, Double tap to wake, FM Radio & Heart-rate & Stress monitor through the use of the front camera.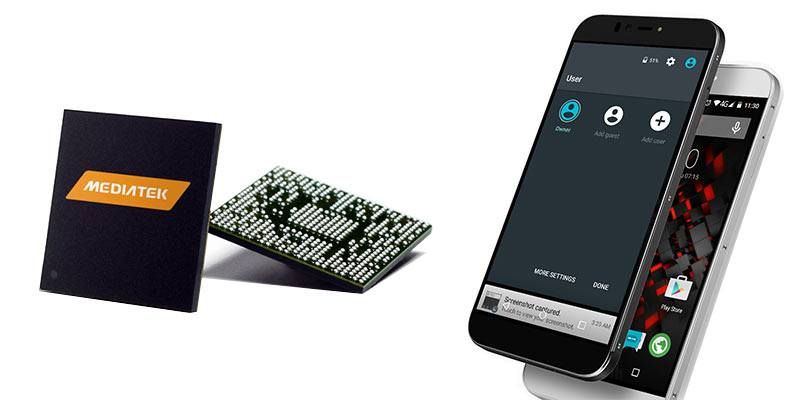 Hardware
Next, we'll cover the hardware of the UMi Iron Pro and find out what's under the hood.
CPU
The brains behind the Iron Pro is the MediaTek MTK6753 which has 8 cores, runs a 1.5 GHz on all 8 cores and has a 64-bit instruction set. But what does this mean for you? It's a mid-range chip and will handle most tasks with ease and will come into its own on apps that utilise more cores. Day-to-day the phones feels nippy and is responsive to the touch. It is a slightly underclocked version of the MT6752 which runs at a slightly higher frequency but is paired with better graphics. The trade-off for lower performance is that you'll get a very slight increment in battery performance.
GPU – Gaming Performance
The MTK6753 comes bundles with an ARM Mali-T720. In practise, this handles most popular games with ease. Playing Candy Crush, Hayday, Boom Beach and Alpha Bear with smooth game-play. I haven't tried any intensive 3D action games on the phone but as the GPU is mid-range, it might struggle with of the higher end titles.
In the AnTuTu Benchmark, the phone scored a very respectable 34523.
RAM
The UMi Iron excels when it comes to the amount of RAM they have managed to install. 3GB of RAM is really great at this price and helps to keep the phone feeling responsive and apps loading fast.
ROM
Out of the box, the stock ROM is 16GB which you can then extend up to 64GB. Extending the memory with an external memory card does take up one SIM slot, so if you need dual SIM then you will be stuck with the initial 16GB of space which is something to consider. The internal 16GB of storage has fast read and write speeds adding to the overall responsive feel of the phone.
Speakers
Like most low-end phones from China, the speakers on the Iron Pro sound quite tinny. You can go some of the way to fixing this by using the pre-installed app Viper4Android that will allow you to tweak the sound settings to your preference. Using headphones with the phone sounds great.
Tech Specs: MTK6753 CPU 8-Core 1.5GHz, 64bit, ARM MALI-T720 GPU, 3GB RAM, 16GB Storage, 64GB expandable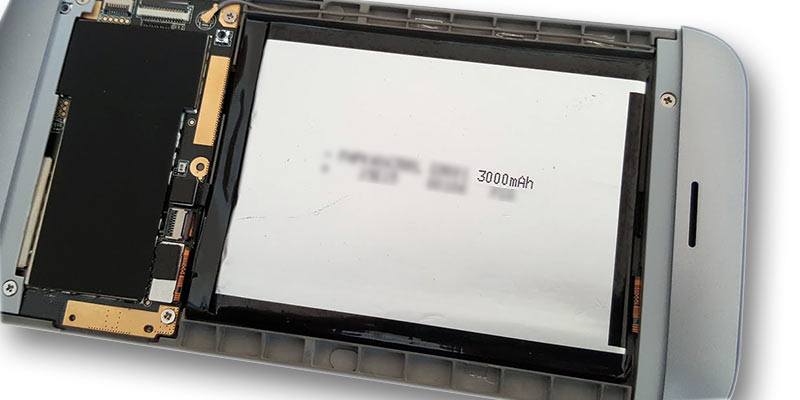 Battery
It comes with a very respectable 3000mAh battery and the battery is very easy to access and replace. It's pleasing to see that UMi have chosen to make the battery easily accessible. To remove and replace the battery you unscrew the three screws on each side of the phone, remove the metal backplate and then remove the battery connection. Replace the battery with a new battery, reconnect the battery connector and replace the backplate. Simple, the whole job shouldn't take more than 5 minutes.
Unfortunately, the Iron Pro doesn't feature fast charge. This isn't a deal-breaker and the phone will take around the 3 hours to fully charge.
GeekBench Battery Score:
Time: 7:56:00
Score: 4765
Battery from 100% – 1%

Camera
The rear camera is the Sony IMX214, the same as we see in the Cubot X11 and a host of other low-end smartphones. It snaps at 13MP and has dual LED lights for more accurate skin tone. I found that the photos looked a little off colour and washed out in some indoor lighting. Although in bright conditions the UMi Iron excelled and snapped some crisp photos. You aren't going to get iPhone quality here, but for the price the camera is respectable. The camera app comes with colour filters built-in similar to Apple's Photobooth app. It also includes: panorama, HDR, face detection and digital zoom.
The selfie camera has its own flash which is novel and allows for the health apps to work as well.
[column size=one_half position=first ]
Back Camera:
Sony IMX214
CMOS
13 MP
f2.0
Dual LED Flash
[/column]
[column size=one_half position=last ]
Front Camera:
[/column]
Connectivity
Overall it has good connectivity with only one major drawback being that the 4G band 20 isn't being supported which will affect certain networks in the UK. It has OTG which is nice, meaning you can attach external media to the phone on the go.
Frequencies Supported: – GSM 900 / 1800 / 1900MHz, WCDMA 900/1900 / 2100MHz, FDD-LTE B1 (2100MHz) / B3 (1800MHz) / B7 (2600MHz)
3G: YES
4G: YES
Bluetooth: 4.0
GPS: GPS, A-GPS, EPO
Sensors: Accelerometer, Light sensor, Proximity Sensor, Finger Print Sensor
USB OTG: YES
USB Type: Type-C
SIM support:  Dual Micro-Sim cards
Wifi: 802.11a, 802.11b, 802.11g, 802.11n, 802.11n 5GHz
Will the UMi Iron Pro work in the UK?
3G – YES
4G – SOME UK NETWORKS
It depends on your network provider as the UMi Iron Pro supports 4G LTE Bands 1 (2100MHz), 3 (1800MHz) and 7 (2600MHz). The active 4G LTE bands in the UK are 3, 7 & 20.
There is no 4G signal support for O2, Giff Gaff & Tesco Mobile or any operators that rely only on the 800MHz band (B20) for their 4G signal.
If you'd like more on this please read – Will a Chinese smartphone work in the UK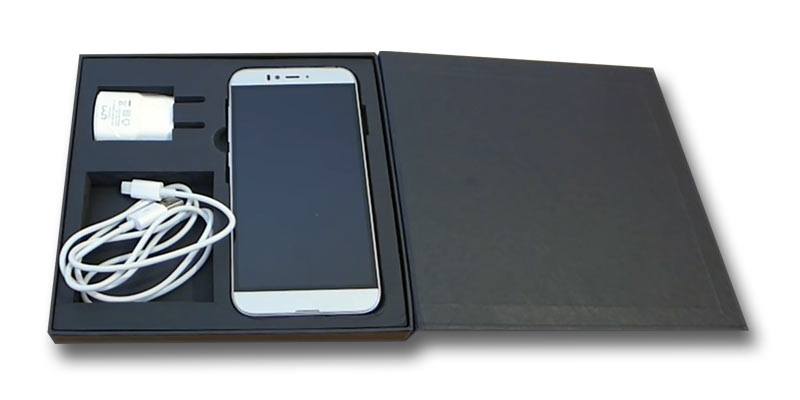 What's in the box?
Inside the UMi Iron Pro box you'll find a charger, instruction booklet and a USB-C cable. The box is neatly packaged but I would have liked to have seen a USB-C OTG cable included as well although you can pick these up cheaply.
What accessories can you get?
There are plenty of cases and accessories for the UMi Iron Pro on Amazon
.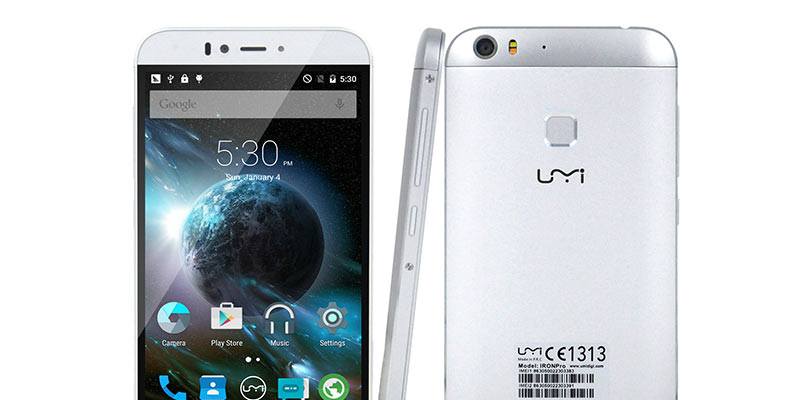 Should you buy the UMi Iron Pro?
I think by now you already know my opinion on the UMi Iron Pro. It's not perfect but when we look at price Vs features it's pretty close. I think the combination of hardware, full HD screen and accurate fingerprint reader make this phone hard to beat.
So Yes I definitely recommend this UMi Iron Pro.
UMi Iron Pro starts at… UK : £125 | EU : €169 | US : $180
If you have any questions about the UMi Iron Pro or have some top UMi Iron tips to share, please comment below. Feel free to share this article with the links below.