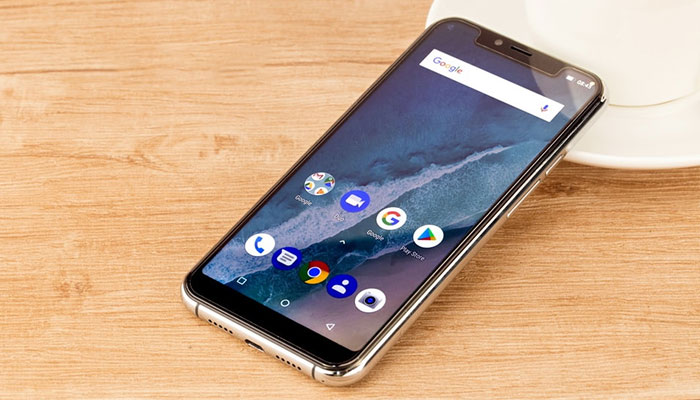 The Ulefone X is one hell of a sexy smartphone!
Android is awash with the same old boring phone designs, which makes it even more exciting when I come across a beauty like the Ulefone X!
The white version with its subtle curves and dual glass layers hits all the right design notes. Albeit, looking very similar to another well-known smartphone, coughapplecough. Well heck, if you're going to clone a phone, then clone the best looking phone right?
Since there's no denying the beauty of the Ulefone X, let's get to it and see how it performs and if the build quality can stand up.
Pros
Premium Design!
Excellent Solid Build Quality
Not so premium price-tag!
Wireless Qi Charging
64GB Storage (+256GB expandable)
Face Unlock + Fingerprint reader
Android 8.1 OS
Cons
Heavy (217g)
USB Type-A (Micro)
Missing Basic Settings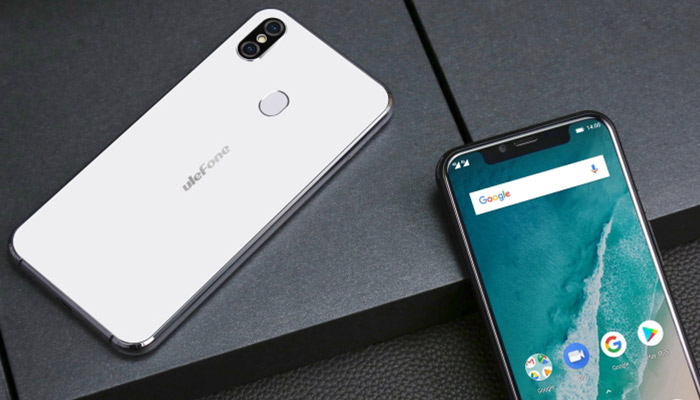 Design & Display
When you're going to copy the competition, make sure you copy the best. And that's exactly what the Ulefone X does to Apple.
Using glass for both the front and back (Glass Sandwich Design) is a brave choice that you guys are going to either love or hate. I'm firmly in the love camp, but if your clumsy or don't appreciate fingerprints, you're going to want to stick with an aluminium or plastic smartphone and give the X a miss.
Onto the display and we get a 5.85″ panel with a small bezel at the bottom. Surrounding the screen are some pretty hefty borders but overall it has the phone of the future vibe.
Related: Smartphones with the 'Future Vibe'…
Using an 18.9:9 (confusing I know) aspect ratio puts the width of the phone at a nudge under 64mm. Easy enough for me to use one-handed.
… The Ulefone X will get even the Apple-fanboys excited! …
It's not full-HD, but considering the measly £130-ish import asking price, I don't mind the HD+ resolution at all (512×720 | 286PPI).
The colours are vibrant and black levels good. Not good enough for the display and border to blend into each other but still impressive for the price. You do lose some brightness when not facing the display straight on, but overall viewing angles are okay.
Let's be honest, you're going to struggle to get a more premium device than the Ulefone X in this price-range!
Screen Tech Specs: 5.85″ Notch Display, 18.9:9 Ratio, 1512×720 Resolution, 286 PPI, 5 point multi-touch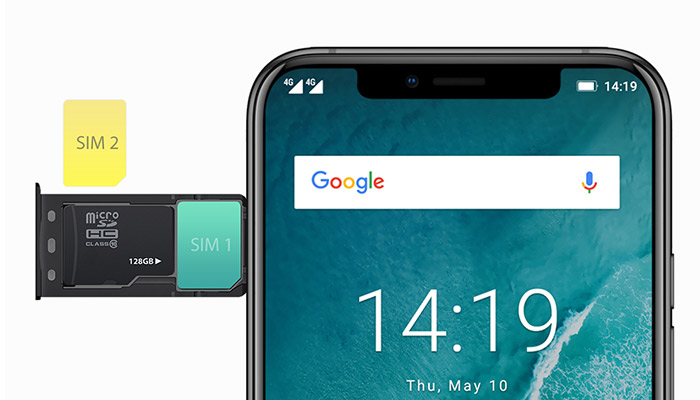 Performance & Connectivity
Can the Ulefone X have both brains and beauty?
It's a solid yes, the MediaTek Helio P23 seems to be sneaking in nearly every Android smartphone this year. With 8 cores (@2Ghz) it makes easy work of Android 8.1 and while not the fastest chip in town, it's a solid performer.
It would have been nice of Ulefone to have unleashed the P23 to it's full 2.5GHz potential but underclocking to 2Ghz will yield battery-life savings.
Games and photo editing apps take a little longer to load but switching between social media, web browsing and YouTube is buttery smooth thanks to the 4GB's of onboard RAM.
For GPS we get the added benefit of GLONASS, and we're also treated to dual-band WiFi (5GHz) but no AC standard.
CPU: 2GHz Octa-core MediaTek Helio P23
GPU: ARM Mali-G71 MP2
RAM: 4GB
Storage: 64GB's (51.98 usable)
Expandable: YES (up to 256GB via microSD) + Wireless Charging (Qi)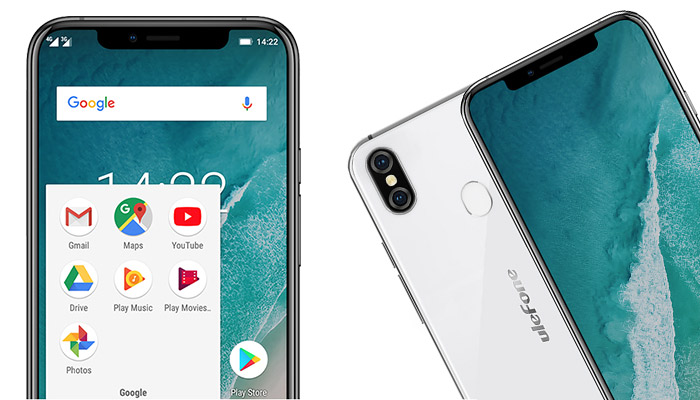 Android Software
The Ulefone X comes with Android 8.1 which is good news for security and performance, but Ulefone have left off some features that would be useful.
When swiping down the notification shade, you can't do this over the notch. You have to swipe either side which gets annoying. It's an easy software fix, so I hope you're listening Ulefone!
Currently, there's also no option to switch the on-screen software buttons, but I'm sure Ulefone will patch this soon or they won't have a fanbase for much longer.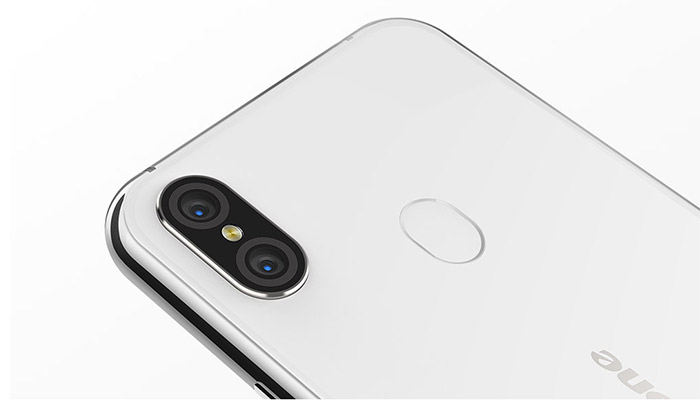 Camera
The dual 16MP + 5MP rear camera works! Rather than making a fake blur circle around your photos, (lots of import phones do this), the Ulefone X actually adds bokeh.
Taking a detailed look at colour processing and photos don't look as vibrant as they could, but price-considering, I'm going to let this slip.
Dynamic range struggles, but this is normal on most phones under £300. The HDR modes evens out the bright and dark areas a nudge, but not enough.
Low-light photos tended to overexpose any lights and when you zoom, you start to see a lot of grain. This is all to be expected though.
Rear Camera:
13MP (16IP) + 5MP
f/2.2 aperture
LED Flash
Front Camera (Selfie time):
8MP (13IP) Camera
f/2.4 aperture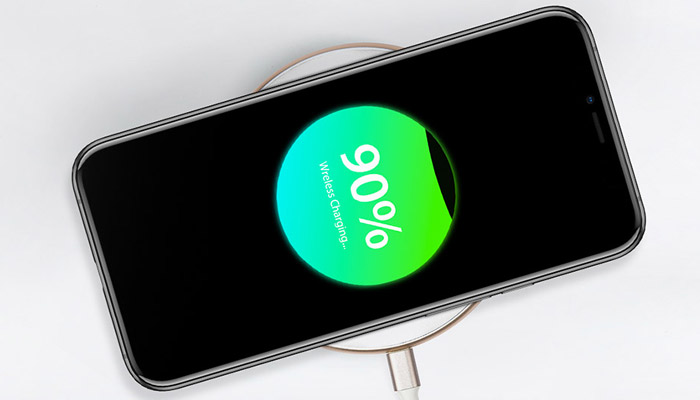 Battery Life
If only Ulefone had squeezed in a 4000mAh battery into the X. It would be crowned King!
We'll have to settle for the 3300mAh which does last a full day but the 1.5amps fast charge is slow. Underclocking the processor and choosing the newer Helio P23 (15% more power efficient than the P20) has managed to squeeze the most out of the modest battery.
The addition of Qi Wireless Charging is awesome and a feature that's finally trickling down into mid-range smartphones.
Related: Smartphones with Amazing Battery Life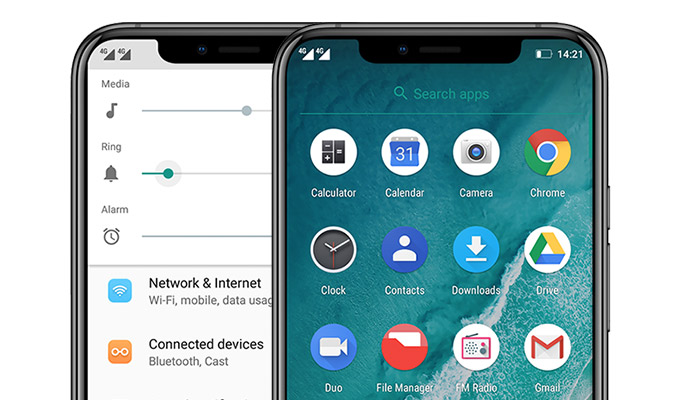 Ulefone X – The Verdict
If you've made it this far, you know that I'm a big fan of the Ulefone X! Clone phone or not, it delivers on Design, Build Quality, Performance & Features!
While it may be heavy at 217 grams, you get to pick up that gloriously glossy frame with it's suspended dual glass everyday. Try saying that three times fast!
We've been nothing but impressed by the Ulefone X!
Head over to the next page for all the juicy Ulefone X Tech Specs…

Or join in the conversation and leave me a comment below!