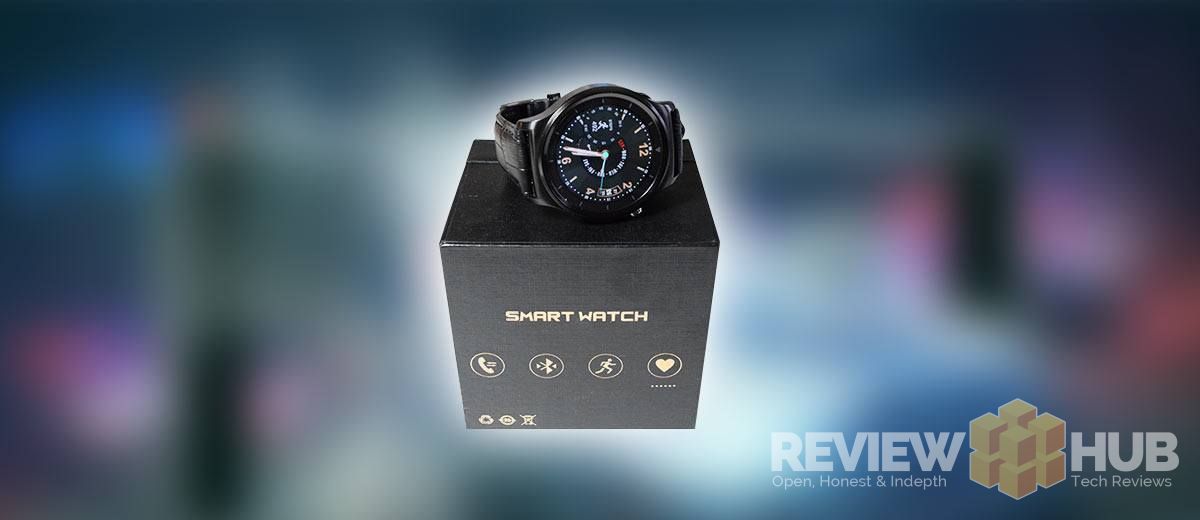 The Ulefone GW01 Smartwatch looks great, performs well and even has a dedicated vibrate mode… ; )
I was excited when the Ulefone GW01 came in for review as unlike most Chinese smartwatches; the design didn't look like an afterthought. It doesn't have the elegance or beauty of a traditional analogue watch, but you can rest assured that this watch won't be mistaken for your old Casio Calculator Watch
.
Ulefone are more traditionally known for creating a line of Android-based smartphones. Their first smartwatch being the square-faced uWear watch which featured a 128×128 resolution screen and only included some basic sensors.
With the release of the Ulefone GW01, not the catchiest of names, Ulefone chose to use a traditional 1.3″ round watch face with a respectable resolution of 240×240 pixels. You'll also be glad to know that it doesn't feature a flat tyre effect, the likes of which we see on the Moto 360 smartwatch.
Another improvement over the uWear, is the GW01's built-in heart-rate sensor which during initial testing worked well and showed a good degree of accuracy in ECG mode.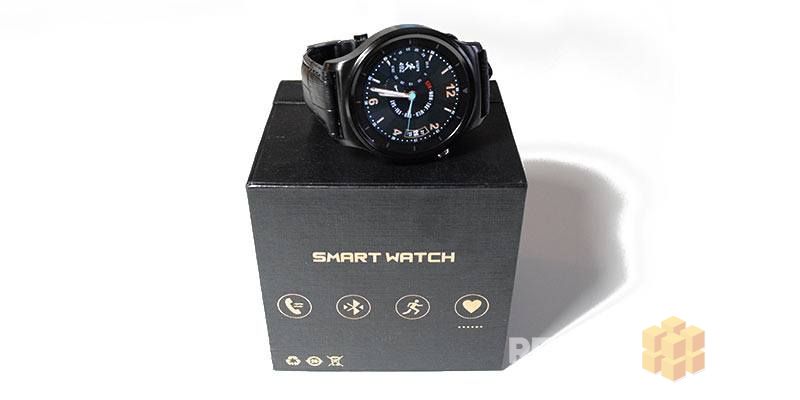 My first week wearing the Ulefone GW01 smartwatch
After a week of using the Ulefone GW01, I have mixed feelings about the watch. On the one hand the GW01 works well as a standalone device by keeping track of my heart rate, steps, temperature & sleep measurements. On the other hand, the 3rd party software & notifications aspect of the watch feel a little unpolished. That's not to say they don't work, I'm just left feeling there's a lot to improve.
After 2 days of trying to work out how to set up the phone-to-watch notifications and how to get my watch to stop answering calls on my behalf, I simply turned the notifications feature off. To be honest, the novelty of having my wrist buzzing for every notification soon wore off. Now I turn on Bluetooth on my phone, sync my health data then promptly turn it off again and this works great.
If you've not had a smartwatch before then the constant buzzing on your wrist can feel quite intrusive. You can go through all the apps and select which ones you want to alert the watch, but this is a little tedious. On a plus note, you only have to do it once.
Now that I'm just using the watch as a health tracker & time aid, I feel more like I'm getting a FitBit experience but through a device that actually looks & feels like a watch. I'm sure with time and the adoption of more low-cost MediaTek driven smartwatches the accompanying FundoWear app will improve, but right now it's a letdown.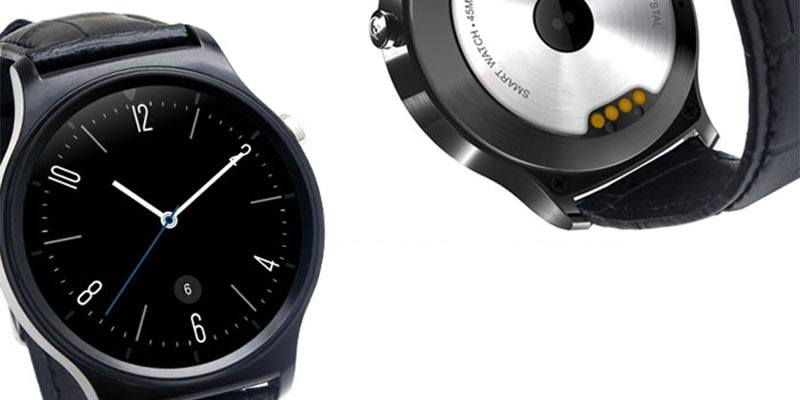 Ulefone Smartwatch Features
With the GW01 you receive a varied selection of sensors which give you access to the following features:
Heart rate sensor
Pedometer (step counter)
Sleep monitor
Sedentary Reminder
UV Detector
Thermometer
Health Age test
Waterproof
As well as these fitness related features you also have access to the following smartwatch features:
Full call functionality (onboard mic & speaker)
Remote camera screen
OK Google support
Find My Device (makes phone & watch ring / vibrate)
Calculator, Alarm, Calender
Music Controls
Voice Memos
Dialler / Call Logs / Phone Book
View & Reply to text messages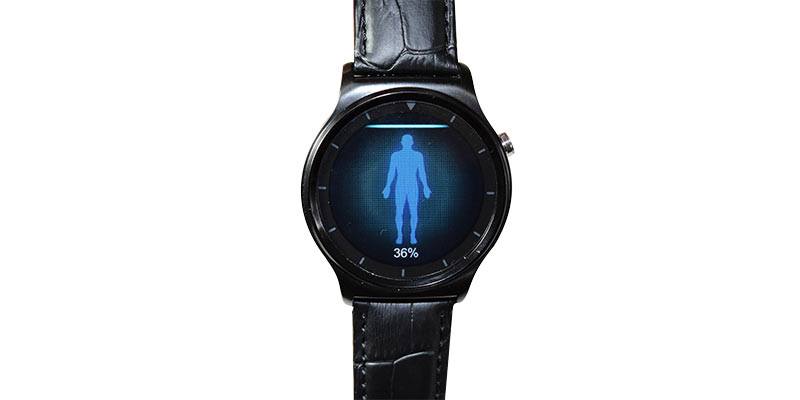 The Heart rate sensor
The Heart-rate sensor was quite accurate during my testing. For testing, I used the Azumio Inc Instant Heart Rate app and compared the results from this to the results on the smartwatch. The smartwatch came within around 3-5 beats of the Azumio app.
The Pedometer (Step counter)

The pedometer, during testing, was accurate and counted my steps correctly. The extent of this testing was me walking around my flat counting my steps… not the most scientific. I'll take the smartwatch out running next week and measure the distances recorded against my GPS to get some more accurate data.
Sleep Tracking
I'm not sure how useful this function is as the data collected and shown in FundoWear is very limited. On the 5 times I slept with the watch on, not the most comfortable for sleeping in, I was told my sleep was 'Good'.
Sedentary Reminder
I'm a fan of this app which is included as standard on the watch. You can set it up for intervals of 30+ minutes and if you don't move around enough in this time the watch will vibrate with an alert bell noise telling you to stop being lazy and stretch your legs.
UV Detector & Thermometer
I'm not sure I believe these sensors and I need to do some more testing to see just how accurate, if at all, they are.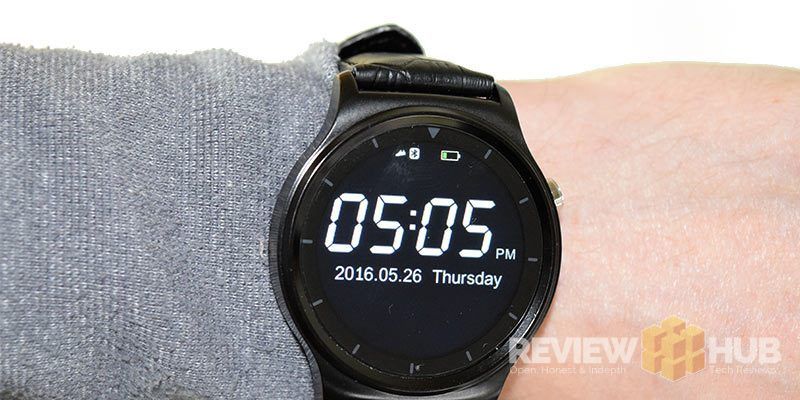 The Ulefone GW01 in-watch OS experience
Using the GW01 in-watch software is easy and intuitive with a choice of two types of app organisation / display. The first choice will be familiar to anyone who's owned a Samsung smartwatch with small circular icons surrounding the screen. The second and my preferred option is to have 4 larger icons on each screen.
To navigate you must first press the watches physical button which turns on the screens watch face. Then swipe in any direction to access the apps tray. Left swipe works like the Android back button, tap to select & swipe up or down to go back to watch face. It's easy to get to grips with and soon becomes second nature.
The choice of watch faces is quite limited with their currently only being 5 options, 3 of which you install from the Fundo Wear application. A couple of these watch faces integrate with the pedometer which is a nice touch.
Overall I liked the inbuilt smartwatch OS with the only downside being that it lacks the polish and finish of Android Wear. As a budget smartwatch option, it does the job!

The Ulefone GW01 app experience
The accompanying app for the Ulefone GW01 is called Fundo Wear and it seems to be a 3rd party app that will work with all MediaTek driven smartwatches. For me, the app is let down by the poor way the health data is displayed. Currently, you can only look at data for any given day with no week or month view option.
Setting up notifications to your phone is also a fiddly affair. You start off the process with notifications for every app either turned on or off. You then have to go through one at a time making adjustments. But what makes this difficult is that there are a lot of Android system features included in this list. Ideally these should be hidden to improve the user experience and not baffle everyone.
One problem I had was that I couldn't find a way to stop the phone being used as an external speaker when connected via Bluetooth. If I turned this option off in the Android Bluetooth settings then the smartwatch syncing would stop working. If you have a solution for this please leave a comment below and I'll update this article.
Overall there's lots of improvement needed for the app to make it a joy to use. I currently use the FitBit app for my daily weight tracking and although it's not perfect there's a lot Fundo Wear could learn from. Even adding Google Fit integration would be a massive leap forward.
What I want to see improve:
Better graph data visibility
Google Fit integration
User-friendly notifications setup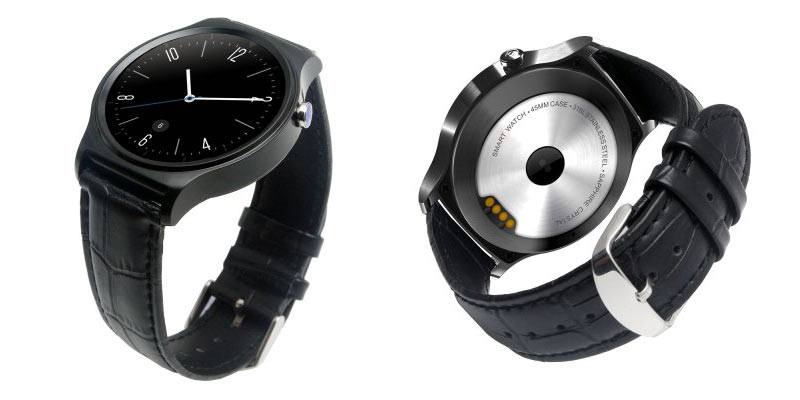 Design & Comfort
The black version has a minimalistic and understated design which I'm a fan of. There's only one button on the right-hand side of the watch face which acts as the home / on / off button. I would have like to have seen double-tap to wake feature but the button works well and feels sturdy. Due to the button placement, I found left wrist usage better as reaching the button is awkward when using the watch on your right wrist.
When unboxing the Ulefone GW01 I was a bit surprised at the shape of the watch. The underneath curves down slightly into a dome with the green heart rate sensor protruding another millimetre or two. Although this doesn't look very comfortable, you don't notice this in use, and it also helps to keep skin contact with the sensors for better accuracy.
Although Ulefone claim the strap is real leather it doesn't smell or feel like real leather and I have my suspicions that it's real genuine authentic pleather. On a brighter note, you can easily interchange the watch strap as it uses a standard 8mm band.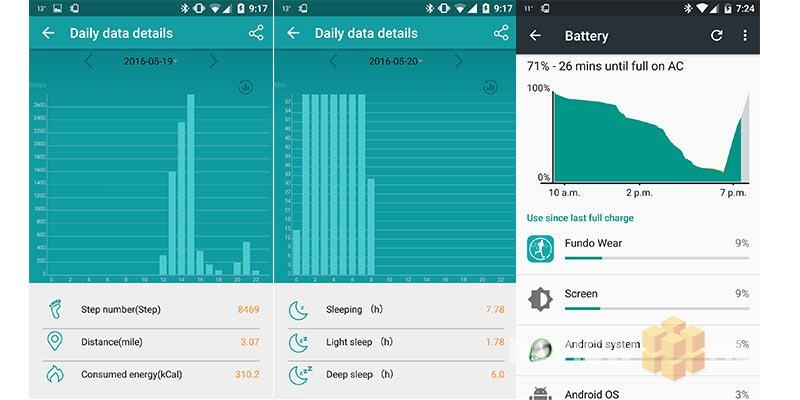 Battery Life
The battery life of the GW01 smartwatch varies massively between depending which way you use the smartwatch. When I had the watch permanently connected to my phone via Bluetooth and was receiving lots of notifications, the watch lasted for 2 full days.
When I turned off Bluetooth notifications and used the GW01 as a fitness tracker, the battery life jumped up to around 4-5 days with pedometer & heart rate sensor turned to always on.
To charge the phone, the GW01 comes with a circular charging dock that uses 4 pins which match up to 4 metal circles underneath the phone. It can be tricky getting the phone to rest correctly and charge as the pins are spring loaded.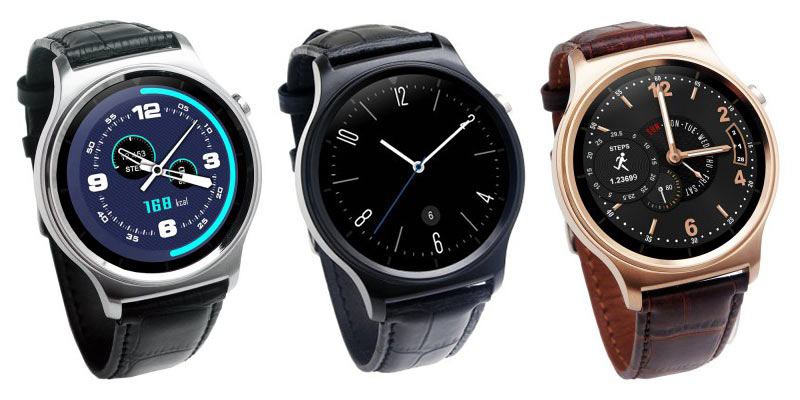 Pro's & Con's
[column size=one_half position=first ]
The Good
Minimalist Watch Design
Good battery life
Heart rate sensor
Bright screen
Decent health tracking
[/column]
[column size=one_half position=last ]
The could be better
Fundo Wear app
Needs more watch face designs
Software lacks polish
Charging dock could be better
Notifications are fiddly to setup
[/column]
Yay or Neigh? for the Ulefone GW01 smartwatch
I think with time and patience you could set the GW01 smartwatch up to your liking. This process is fiddly, and if you've followed me through this review you'll know I'm not a big fan of the Fundo Wear app.
Where the smartwatch excels is as a fitness watch disguised behind a traditional design. The pedometer and heart rate sensor work well and don't affect battery performance which is good. If you're looking for a smartwatch that tracks health well, the Ulefone GW01 is a good choice. If you're looking for a smartwatch for phone notifications and good android integration, then you'd be better off choosing a watch with Android Wear OS.
Has the Ulefone Gw01 tickled your tech buds? Check out the latest prices below.