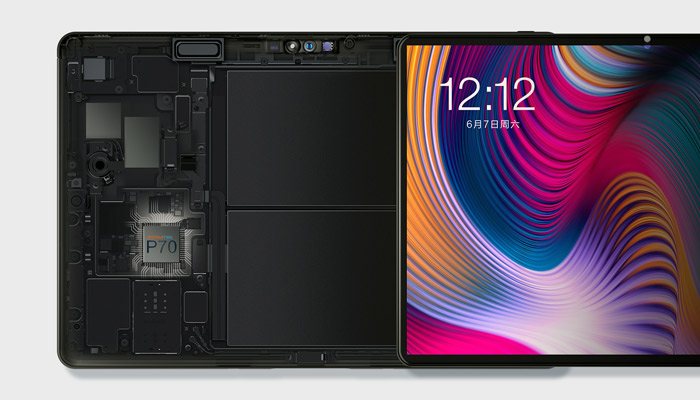 The No-Frills Android Tablet You Never Knew You Needed
The Teclast T30 is a 10.1-inch android tablet is designed for users looking for a powerful media consumption device at a budget price-point.
We previously covered their similar device from the company, the Teclast P10HD (See Full Review). Which, for £100/$110, pairs a good display paired with decent internals letting you watch/stream your favourite movies or TV series without any hiccups.
Now, the Teclast T30 literally costs more than double that amount at around £210/$240 mark, but brings with it quadruple the value. You get access to beefier specs, which not only lets you stream online content but also play all the latest AAA Android games.
The T30 can breeze through high-end 3D games at medium to high settings which is just not possible on the P10HD, or any other android tablet at this price segment.
As such, it's a true bang-for-your-buck media-centric tablet, perfect as a gift for the kids or even keeping for yourself. Especially if you get the keyboard bundle!
So, if you're looking for more details on whether this is the right tablet for you, then you've come to the right place.
Here is our in-depth comprehensive review of the Teclast T30 to help you decide if this android tablet is perfect for your needs and requirements. But before we start, here's a quick overview of the pros and cons to give you an idea of what's coming up.
Pros
✔️ Sturdy design
✔️ Decent 10.1-inch display
✔️ Good quality dual speakers
✔️ Excellent performance compared to the price
✔️ Mind-blowing battery life
✔️ Supports detachable keyboards
✔️ Affordable pricing
Cons
❌ Poor quality cameras
❌ No fast charging
❌ No fingerprint reader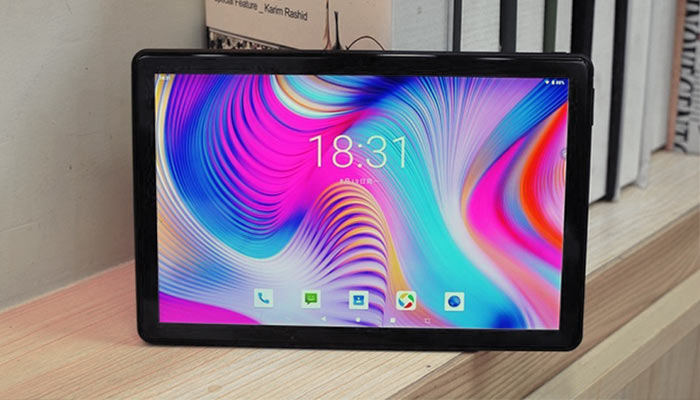 Display
All your gaming and media consumption on the Teclast T30 will be through its 10.1-inch IPS LCD fully laminated display boasting a 1920 x 1200 FHD screen resolution.
Now, it is by no means the sharpest display on the market, and somewhat of a downgrade when you consider that the Teclast T20 came with a better 2560 x 1600 screen resolution. However, it's still sharp and colourful with a healthy pixel density of 224 PPI (Pixels Per Inch).
The screen also gets really bright and comes in at 370 nits of brightness (brighter than most laptops). This makes it just about bright enough to use outside, although not in direct sunlight due to the reflections. Also, thanks to the ambient light sensor, it automatically adjusts the brightness depending on the environment to provide the optimal viewing experience and less strain on your eyes.
Teclast is well aware that people will be using the tablet and viewing the screen for long hours, binge-watching their favourite shows. As such, they've added anti-blue-light eye care technology, a nice touch.
Screen Tech Specs:
10.1-Inch Fully Laminated Display
370 Nits of Brightness
Anti-Blue-Light Eye Care Technology
1920 x 1200 Full-HD
224 PPI
16:10 aspect ratio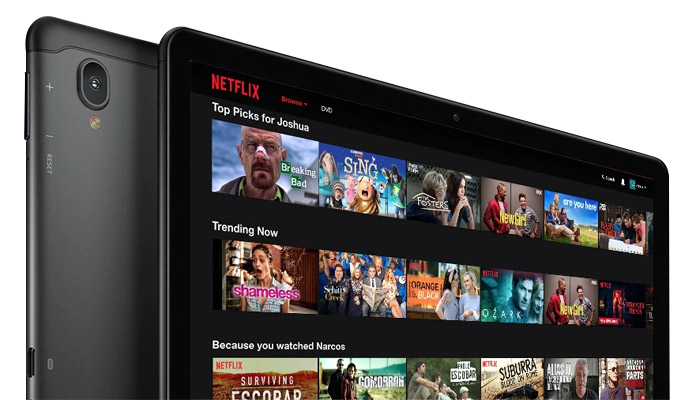 Design & Build Quality
The Teclast T30 boasts a simple yet sleek design typical of modern-day tablets.
You get a slim body that's just 8.5mm thick. The back of the device is covered with a metal panel. Whereas the front boasts a 2.5D curved display, and while subtle, it adds an extra premium-ness to its look and feel.
The entire configuration weighs around 560g which is again typical for a tablet of this size, just under 100g more than the iPad Air 3.
Overall, you get a solid build paired with an ergonomic design that ensures comfortable video-streaming and gaming on the tablet. No complaints here.
Design Quick Specs:
Metal Body Design
Slim at Just 8.5mm Thick
560g Weight
5d Curved Glass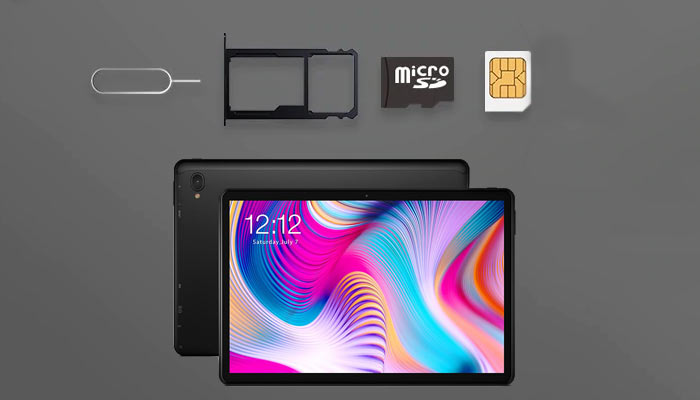 Ports, Camera, & Speaker
The right-hand side of the Teclast T30 houses all the ports including a mic, a sim compartment (supports two nano sims or one nano sim and a microSD card), a USB Type-C port, a 3.5mm headphone jack, and the volume rockers.
Rotate the device to the top and you get access to the power button along with a dual speaker setup boasting the Sweet III sound system for better sound quality. The sound output is crisp & clear, and you will definitely notice a hint of bass. It also gets really loud, meaning you don't have to wear headphones to enjoy your movies, games, and TV shows.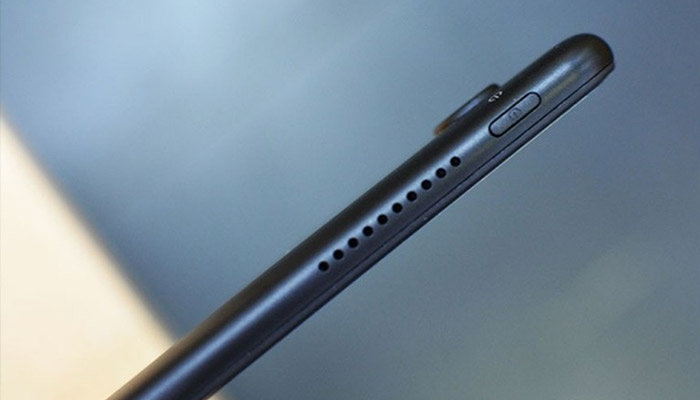 The left side is completely clean having no I/O ports or buttons.
However, the bottom of the Teclast T30 boasts a pogo connector – something we rarely see with tablets at this price bracket. You can use it to connect a detachable keyboard (bundled together or sold separately) with the tablet, and then start using it in laptop mode for some serious productivity.
Apart from all of this, the device comes with a front camera for selfies and video calls, as well as a rear camera for taking casual pictures.
Picture quality from both lenses isn't grate – keeping up the age-old tradition of unusable cameras on tablets. Under good lighting, it can take okay pictures, but you'd be better sticking with your phone's camera. However, unlike other tablets, you do get a LED Flash that you can use as a torch in dark places.
Quick Specs:
Hybrid sim slot. (dual nano sim or nano sim + microSD)
3.5mm Headphone Jack
USB Type-C
Pogo Connector for Detachable Keyboard.
Rear Camera with LED Flash
Front Camera for Selfies and Video Calls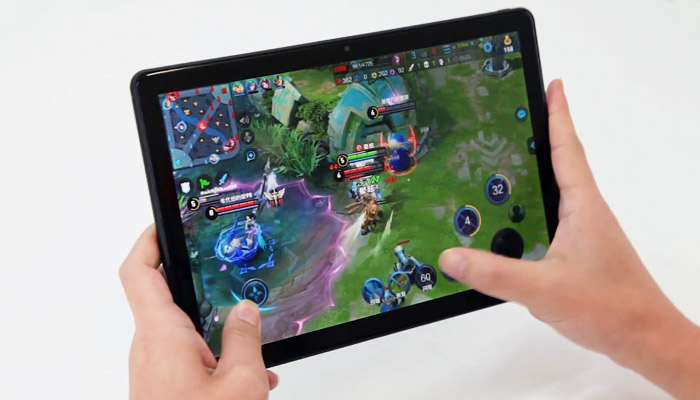 Gaming & Productivity Performance
Powering the Teclast T30 you have the Helio P70 SoC (System On Chip). It is a mid-range offering from MediaTek which is comparable in performance to the Qualcomm Snapdragon 675 – the P70 being slightly more powerful.
So what does this mean for day-to-day performance?
Well, you will be able to fly through the stock Android 9.0 Pie experience that comes with the device.
Streaming videos through YouTube and Netflix will be a breeze. Also, the Mali G72 GPU will get you through all demanding games like PUBG or Call of Duty at high settings with reasonable frame rates. You can, of course, achieve better FPS by lowering the graphics to medium settings.
In terms of multitasking, the Teclast T30 comes with 4GB of LPDDR4X RAM. This is enough for casual workloads. However, with tons of apps running in the background, we have noticed a few of them getting kicked out of memory.
Finally, we have 64 GB of eMMC5.1 storage out of which only 55GB is available. It is enough for most users, however, if you intend on keeping tons of videos and photos, we recommend expanding the storage using the available microSD port.
Quick Performance Specs:
CPU: Mediatek Helio P70 (8 cores @ 2.1GHz)
GPU: ARM MALI-G72
RAM: 4GB LPDDR4x
Storage: 64GB eMMC5.1 (expandable up to 128GB via microSD card)
OS: Stock Android 9.0 Pie
Performance Specs CPU: Mediatek Helio P70 (8 cores @ 2.1GHz), ARM MALI-G72 GPU
RAM: 4GB
Storage: 64GB (expandable up to 128GB via microSD card)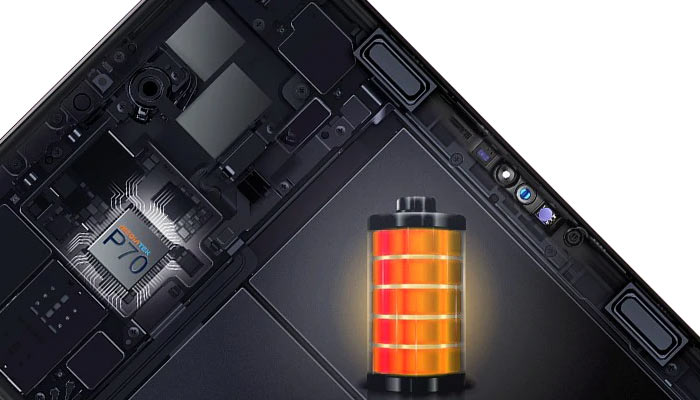 Battery Life
Getting enough juice for a day of heavy use can be a nightmare for blokes who, while under stay-at-home orders, prefer working from a tablet. With Teclast installing a massive 8000 mAh battery on the T30, you need not be too conscious about battery consumption.
Related: Phone With Epic Battery Life!
Light to medium web browsing and social media usage as well as the occasional movie binges and gaming can squeeze out, at the least, 2 days worth of battery life. Not bad, but the drain may be noticeably faster the moment you tap into the local 4G network.
Battery Specs: 8000 mAh (video playback of up to 11 hours)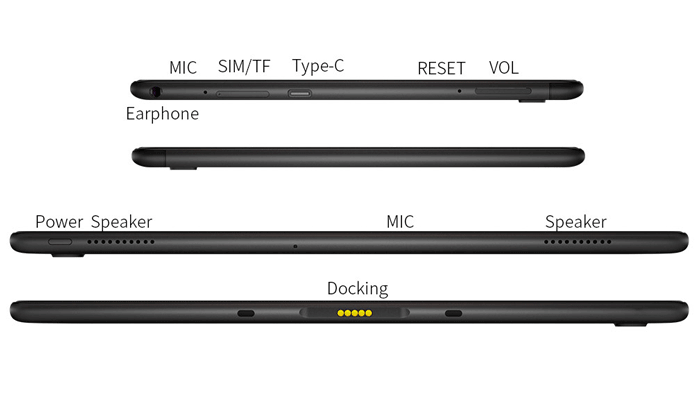 Connectivity
The Teclast T30 has got you covered on the connectivity front. You can easily push in a nano sim card to get 4G coverage with VoLTE support. This means you can take calls with the tablet, and get internet access while on the go.
However, when inside, you can switch over to built-in dual-band wifi (2.4G|5G) running on the fastest AC standards. Bluetooth connectivity is also there to help you pair with your wireless devices like headphones, or even keyboards.
GPS and BDS integration are also provided to help you with location tracking, running Google Maps, Uber, and other location-based apps.
Network Support: Full (4G, 3G + VoLTE)
WiFi: 2.4 + 5Ghz (a, b, g, n, ac)
Bluetooth: Version 4.1
FM Radio: Yes
GPS Module: GPS and BDS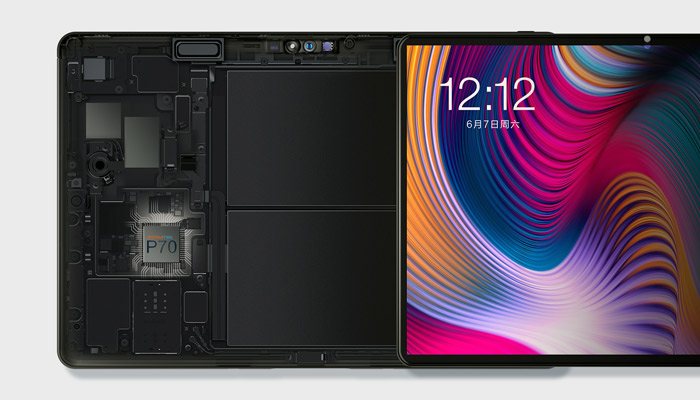 Teclast T30 – The Verdict
The Teclast T30 is one of the best devices for users looking for a media-centric tablet at a budget price. The 10.1-inch FHD display boasting the eye care technology, paired with the Sweet III sound system ensures an optimal experience when viewing videos or playing games.
But that's not all.
This $200 tablet also boasts a sleek and slim design that somehow manages to house a massive 8000 mAh battery to power its mid-range level internals. And let's not forget the option to attach a dedicated keyboard via the pogo connector to turn it into a 2-in-1 tablet/laptop.
As such, I don't feel we need to explicitly tell you that the Teclast T30 offers insane value for money. It should be on anyone's wishlist who is searching for a budget android tablet for work as well as play.
And if you grab the keyboard bundle version of the T30, then you have yourself a portable laptop perfect for office tasks and business email. All while, still being able to kick back and relax to some MOBA's or PUBG in the evening.
Perfect right?
Do we recommend the Teclast T30? It's a yes!