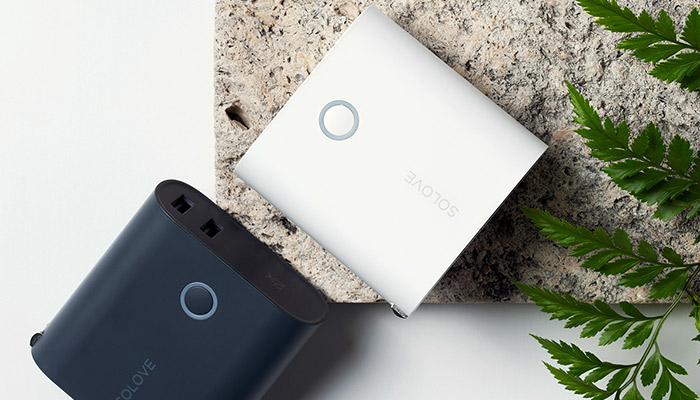 Beautiful minimal design meets practical on-the-go charging: meet the beautiful SOLOVE W3 Power Bank
It's not surprising that SOLOVE is a part of Xiaomi's Youpin initiative ecosystem, that is that they adhere to high levels of minimalism, build-quality & design standards.
But, while not the first to combine the functionality of a wall charger with portable powerbank, I think SOLOVE have created the best-looking version of this tech. It's clean, it's simple and it, quite frankly, oozes the minimalistic Nordic design that we've come to love from Xiaomi.
And I've not even gotten to the best part yet, you can have this timeless bit of kit for only less than $20 bucks. Prices are a little more in the west, but luckily if you're in Asia, you can pick it up super-cheap.
Pros
✔️ Beautiful Minimal Design
✔️ Plugs Straight Into The Wall
✔️ Xiaomi Ecosystem Build Quality
✔️ Lightweight & Portable
Cons
❌ Adapter Needed For EU Plugs
❌ No Type-C PD Support (who cares at this price)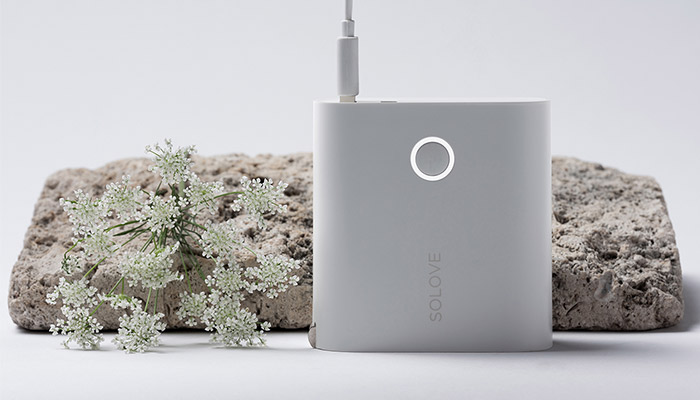 Design & Build Quality
This is a wall charger/powerbank combo that takes it design cues seriously. Whether you pick up the crisp white, stone grey, pastel pink or black, you're getting a clean & modern look.
The unit is made from a matt plastic that feels nice & sturdy in your hand. The 2-pin power connectors slide out nicely and stay in place while you're using it as a powerbank.
At only 175 grams, you can easily slide this into your pocket, although you will be to bring along a cable as well.
Overall though, I don't have any complaints about the SOLOVE W3 design or build quality.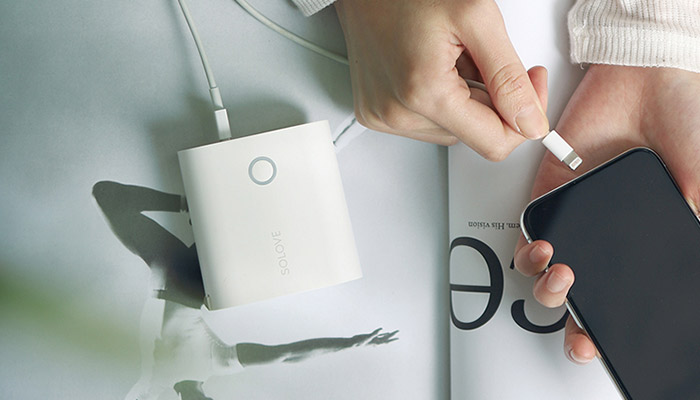 Performance & Charging
The W3 can output a maximum of 5 volts at 2.1 amps which gives us 10 watt charging for your devices. It's not exactly lightning fast, but it's not the slowest either. if you're charging two devices at the same time, then it'll divide the power, giving 5 watts per USB.
The unit itself takes just under 3 hours to charge fully, but the big benefit is that you can also charge your phone at the same time.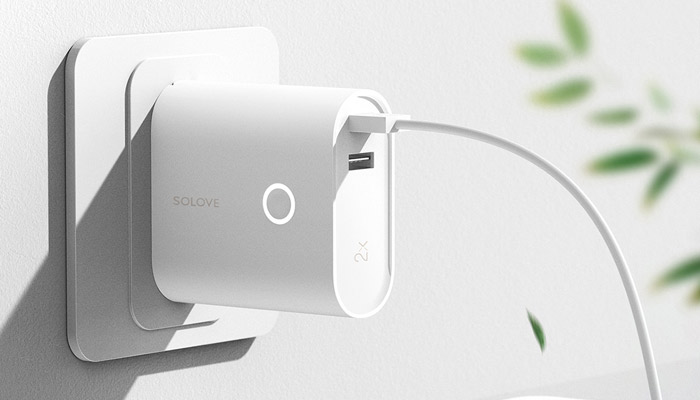 SOLOVE W3 Power Bank – The Verdict
If you're after the fastest and most advanced GaN charger, then the SOLOVE W3 is not for you.
If you appreciate good design and want a portable powerbank that doubles as USB gadget wall charger? Then you can't go wrong with the SOLOVE W3.
For less than $20 bucks, it's a steal!
This Week's Best Deals – SOLOVE W3 Powerbank Charger