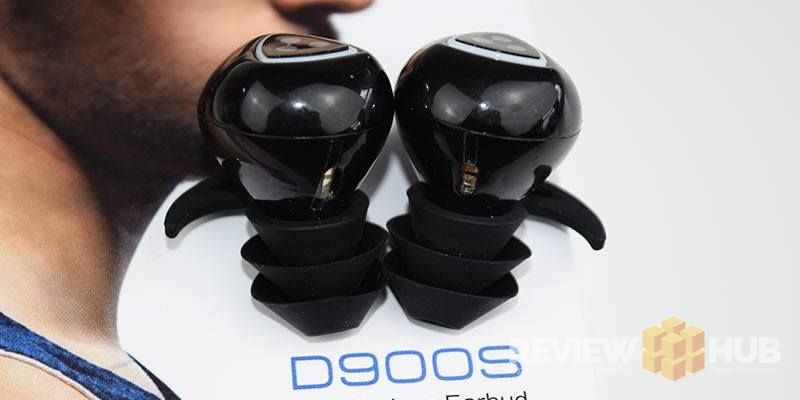 The Syllable D900S earphones are a great idea but I struggled with the fit
I'm a big fan of cord-cutting so the Syllable D900S wireless headphones seemed right up my street. Who wouldn't want to eliminate wires from their audio listening experience?
[column size=one_half position=first]
With all this innovation, I was excited to get my hands on a pair of Bluetooth wire-free headphones from Syllable and find out whether the hype can live up to real life.
My overall experience with the D900S wasn't great and doesn't reflect the majority of the positive reviews on Amazon. I really wanted to like these headphones but, for me, they are massively lacking in the comfort and connectivity.
[/column]
[column size=one_half position=last ]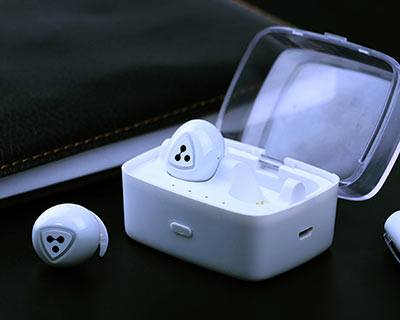 [/column]
It's not all bad though, the packaging and charging container that the D900S come with is fantastic and the sound reproduction isn't too bad either… but… a big 'BUT' here… the actual earphone plastic looks and feels cheap (for £60) and they just won't stay in my ears.
See the latest Syllable D900S prices below… UK : £59 | EU : €60 | US : $79
[column size=one_half position=first ]
Pro's
Innovative
Truly Wire-free
Decent Sound Quality
Packaging
Charging Box
[/column][column size=one_half position=last ]
Cons
Do not look or feel premium
Fairly expensive
Do not fit securely
Awkward shape
[/column]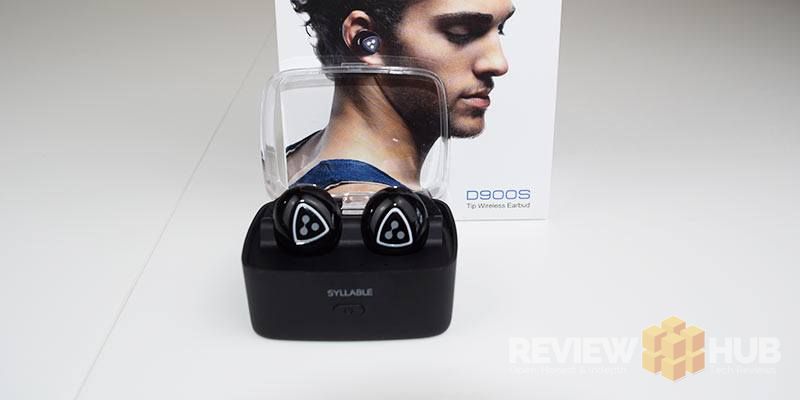 Design & Comfort
It's going to be a rather short section when it comes to the design & comfort of the Syllable D900S wireless headphones. I'm not a fan of the shiny black plastic as it easily picks up grease marks and looks, in my opinion, a bit cheap for a £60+ pair of headphones. In fairness, the white model does look a little more premium from the pictures I've seen.
It's the little niggles that make these earbuds feel cheap like the uneven LED light distribution and slight rough edges where the two sides of the plastic mould meet.
The design & ergonomic flaw that left me feeling really disappointed was the soft ear inserts. They're way too flimsy and oddly shaped. Whichever way I try to insert them into my ears they always end up coming loose or falling out. I've tried both of the sizes provided with no luck. The ear arch support just doesn't have enough tension to hold them in your ear.
Conventional soft in-ear earphone moulds have been around for a while now so I'm not sure why Syllable has tried to re-invent the wheel here. It clearly hasn't worked and leaves the headphones, for me, pretty unusable.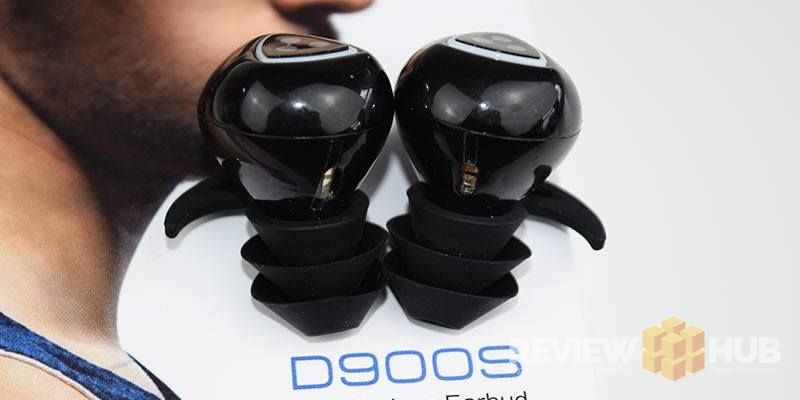 Sound Quality
To test the sounds quality I had to hold the earphones in to create an air seal before I could reproduce any kind of pleasing sound. In fairness, if you have the right ear match for the S900S, then you'll find they have okay sound quality but not fantastic.
Connectivity & Hands-free
Connecting the headphones to your phone is simple and easy through your phones Bluetooth settings. The second earphone connects to the main earphone automatically producing true stereo sound.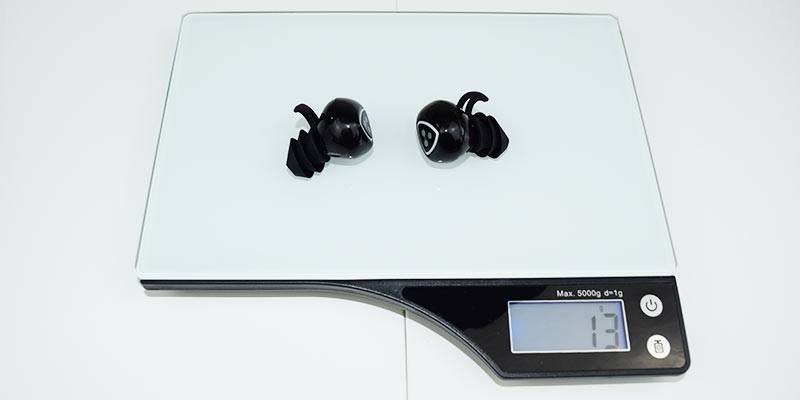 Technical Specifications
I've posted a quick overview of the D900S technical specifications below.
[column size=one_half position=first]
Colours available: Black & White
Weight: 13 grams
Dimensions: 0.79″ x 0.79″ x 1.06″
Talk time: 4 hours
Music Time: 4 hours
Standby time: 90 hours
Charging Time: 2 hours
Battery Capacity(mAh): 65mAh
[/column]
[column size=one_half position=last ]
Driver: 8mm copper-ring loudspeaker
Impedance: 16 OHM
Bluetooth distance : 10M
Audio transmission protocols: A2DP/AVRCP high quality stereo
[/column]
What's in the Box?
Inside the fantastic packaging, think iPhone box quality, you will bag yourself: a quick start guide, manual, 2 sets of ear inserts, an anti-drop cable, soft carry case, charging box / case, 2 x D900S headphone earpiece and a USB to micro-USB cable.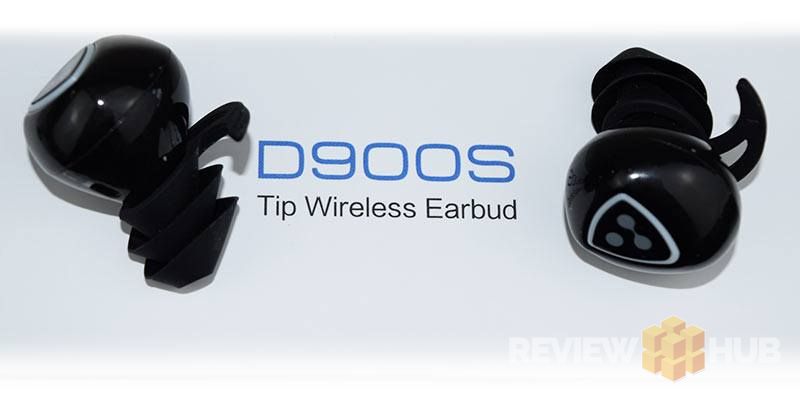 Final thoughts on the D900s headphones
On paper the D900S headphones from syllable seem to offer a great solution to cable cutters everywhere. If you can manage to lodge them in your ears they produce a decent range of bass, mids & highs but, for me, that's a big if.
Do I recommend the D900s? Unfortunately not, the headphones aren't ergonomic enough to allow a comfortable fit and kept coming loose or falling out.

Want them anyway?