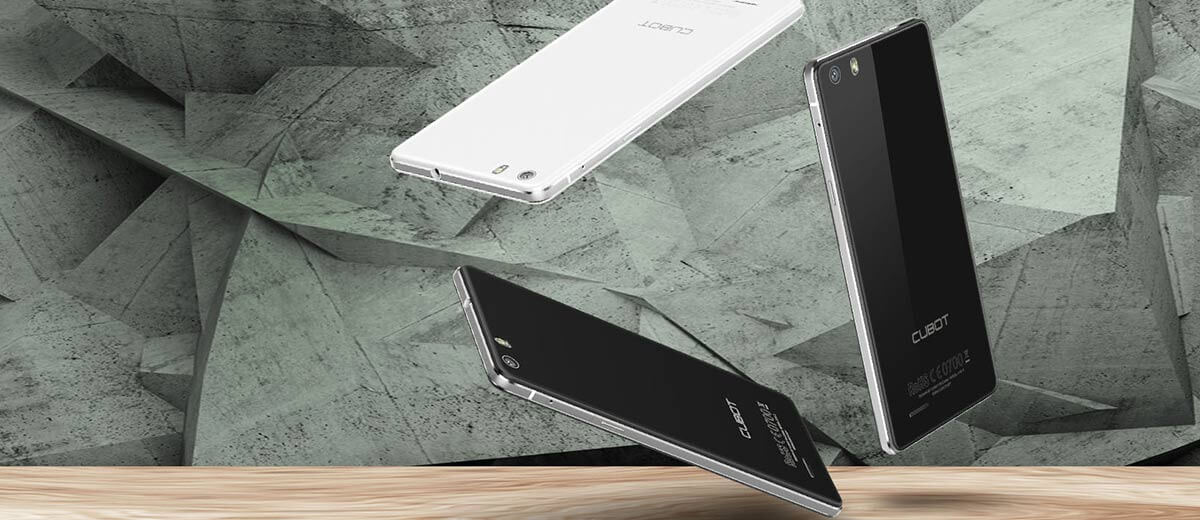 The Cubot X16S packs in Android Marshmallow and a little extra battery life, but at what cost?
Update: Looking for the latest Cubot Phones? Top 5 Cubot Smartphones
Shenzhen mobile manufacturer Cubot are becoming well-known in the UK for their reliable budget orientated mobile phones. But with so many Cubot phones to choose from it can be difficult knowing which one is right for you.
I recently had a chance to get hands-on the Cubot X16S, (Successor to the Cubot X16 & X17), which now features Android 6.0 and still comes with the same 3GBs of RAM, 16GB storage & dual-sim functionality.
[column size=one_half position=first]
On the surface, the X16S looks and feels very similar to the Cubot X16, but, when we take a look under the hood there are a few differences that might make this phone more appealing to you.
The first major difference is that the Cubot X16S comes pre-installed with the Android 6.0 mobile OS. Codenamed 'Marshmallow', this version of Android comes with improved battery life performance, faster app loading as well as improved privacy functionality. See the full list of Android Marshmallow benefits.
[/column]
[column size=one_half position=last ]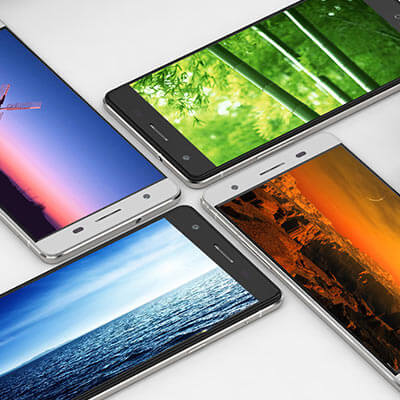 [/column]
The second major difference is that the Cubot X16S has managed to improve the battery life by expanding the battery capacity by just under 10% as well as dropping the resolution down from 1080×1920 (1080P) to 1280×720 (720P). This is good news for battery life lovers as the lower resolution screen draws less power.
The Cubot X16S starts at… UK : £100-115 | EU : €110 | US : $120
[column size=one_half position=first ]
What we love

Good battery life
Build Quality
3GB of RAM
Android 6.0
Dual SIM
[/column]
[column size=one_half position=last ]
Could be better

No notification LED
No featherweight (168grams)
Only 720×1280
Buttons aren't backlit
[/column]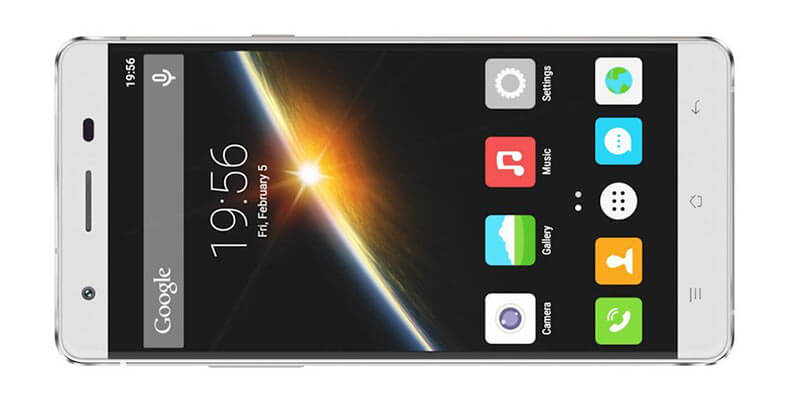 Screen
Bearing in mind that the X16S has a resolution of 1280×720 (294PPI) it still manages to impress with good colour reproduction and even light distribution across the IPS panel. The blacks look okay but don't quite reach the darkness level of the surrounding frame.
[column size=one_half position=first ]
If you have the choice, I would go for the white model as it looks a lot more premium than the black. The Cubot X16S also uses 2.5D technology meaning the screen curves into the phone at the edges giving a very subtle bubble effect.
[/column]
[column size=one_half position=last ]
A solid 720×1280 resolution screen
[/column]
Touch sensitivity on the screen is good with only a light touch needed to operate the phone. Viewing angles are excellent as well thanks to the IPS technology used in the display.
Overall this is one of the better 720P android screens that I've used. It has accurate colour reproduction, good white levels at 50% brightness and very good viewing angles.
Screen Tech Specs: 5″ IPS Screen, 720×1280 resolution, 294 PPI, 2.5D, 5 Point multi-touch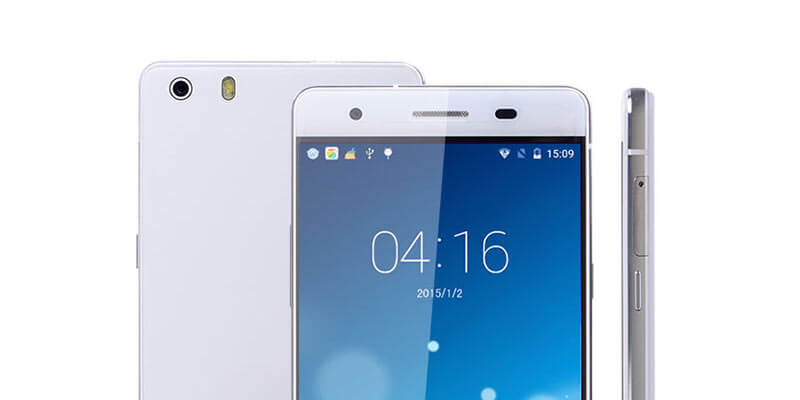 Design & Build-quality
Cubot seem to always hit the nail on the head in terms of build-quality with the X16S feeling sturdy and solid. The X16S also has the addition of protective white plastic surrounding the ports which will help to prolong the life of the phone.
Surrounding the phone is an aluminum-magnesium alloy frame which has been chamfered to a high polish down each side. At 7mm thick the X16S won't be taking up too much room in your pocket either.
[column size=one_half position=first ]
What's missing in terms of design is any form of LED lighting. There isn't a notification LED or backlit buttons which may be a big turn-off for some.
Both sides of the phone are made completely of glass which gives the phone a premium feel in your hand but still with enough grip to hold securely.
[/column]
[column size=one_half position=last ]
Where is the LED Notification light?
[/column]
Colours Available: White & Black


Hardware & Responsiveness
Straight out of the box the X16S feels responsive and nippy. The Quad-core CPU easily handles apps quickly and the 3GB of RAM makes multi-tasking a breeze.
When I tested the 16GB of onboard eMMC storage it achieved decent speeds (see below) which helps with the overall responsiveness of the phone.
CPU: Quad-Core 1.3GHz
GPU: Mali-T720
RAM: 3GB
Storage: 16GB (read speed: 182MB/s , write speed: 75MB/s)
Expandable: 128GB
Speaker Quality
Like most Chinese smartphones the speakers on the Cubot X16S are distinctly average with a slight tinny-ness to the sound. The internal microphone picks up your voice clearly but also picks up a lot of ambient background noise.

Both speakers and microphone are perfectly usable but don't expect to expect anywhere close to flagship quality.
Battery
Compared to the X17, X17S & X16 which all have a 2500mAh battery the X16S improves on this with a 2700mAh battery.
The extra 200mAh capacity doesn't seem a lot but when you couple this larger battery with the lower resolution screen there are some real-world battery life improvements to be had.
Whilst the Cubot X16S won't be lasting you for days on end, like the Cubot H1 or Cubot H2, it still easily lasted a full day during out testing with a little left over at 60% brightness.
Software
The Cubot X16S really shines in terms of software. Pre-installed with Android 6.0 Marshmallow straight out of the box (whilst not the latest Android OS anymore) it still comes with significant improvements in performance and battery life when compared to the Android 5.0 found in older Cubot phone.
[column size=one_half position=first ]
If you are looking for a close to stock Android OS then you'd be very happy with the X16S. There are a few little (non-stock) tweaks such as the double-tap to wake, Scree Gestures and customising the IPS screen colour settings with MiraVision.
[/column]
[column size=one_half position=last ]
Very close to stock Android 6.0 Marshmallow
[/column]
Full Virus Scan: AVG (Clean) / Avast (Clean) / ESET Deep Scan (Clean) /  CM Security (Clean) / Malware Bytes (Clean)
Other features include: Not Rooted, MiraVision, Gesture Unlock (double tap to wake), Screen Cast, Sound Enhancement, Turbo download (4G + WiFi), SIM Management & HotKnot.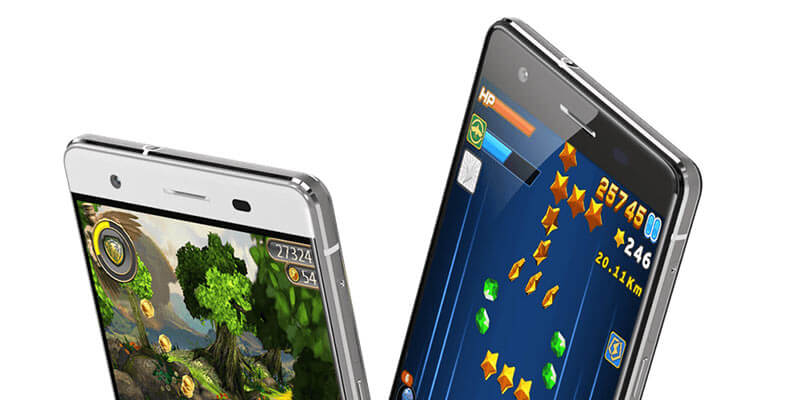 Gaming
The Cubot X16S hasn't had any upgrades in the graphics department and still uses the Mali-T720 mobile GPU. Thanks to the 720P screen games actually run a little more smoothly than on the other 'X' range models from Cubot.
It's not a graphics powerhouse with the Mali-T720 being a budget GPU but it will still run all but the most graphics-intensive Android games easily.
[column size=one_half position=first ]
AnTuTu Benchmark V

The Cubot X16S scored a total of: 33645
3D – 3271
UX – 14489
CPU – 11458
RAM – 4427
[/column]
[column size=one_half position=last ]
Geekbench Score:
Single Core Performance: 584

Multi-Core Performance: 1657

[/column]
Camera
The rear camera on the Cubot X16S managed to capture some nice photos in well lit environments. The HDR mode worked well but it was a little difficult keeping the camera static so as not to blur the photo.
You can click the image below to see the test photos I took on Flickr.
Camera Features: HDR, EIS, Anti-shake, Face detection, White Balance, Scene mode, Beauty Mode, Gesture snap, Smile snap, Panorama, Live filters (9 modes)
[column size=one_half position=first ]
Back Camera:
13MP
f/2.0
Dual LED Flash
[/column]
[column size=one_half position=last ]
Front Camera:
8MP
wide-angle
f/2.4
Beauty Mode
[/column]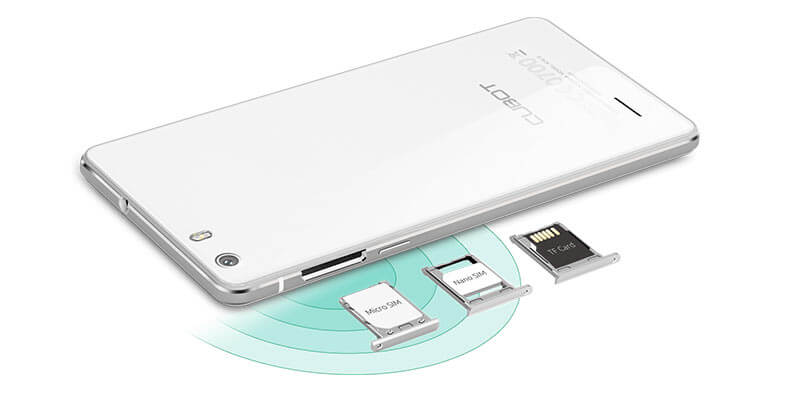 Connectivity
The Cubot X16S offers full UK 3G & 4G support as well as having the basic sensors needed to operate the smartphone.
You won't find any bells & whistles with the Cubot X16S, which for me, leaves the X16S feeling a little bit behind the competition. I'd like to see low power Bluetooth 4.1 & USB Type-C on Cubot's next generation of smartphone.
Frequencies Supported: GSM (2G) 850 / 900 / 1800 / 1900MHz, WCDMA (3G) 900 / 2100MHz, LTE FTE (4G) 800(B20) / 1800(B3) / 2100(B1) / 2600MHz(B7)
3G: YES
4G: YES
Full UK Coverage: YES
Bluetooth: 4.0
GPS: GPS, A-GPS
Sensors: Accelerometer, Light sensor, Proximity Sensor
USB OTG: YES
USB Type: Micro-USB
SIM support:  Dual standby
WiFi: 802.11 b, g, n
What's in the Box?
Inside you get the an: Clear silicone case, pre-applied screen protector, Spare screen protectors, quick start guide, Cleaning wipes, SIM pin, Micro-USB to USB cabl, regional power adapter & Cubot X16S smartphone.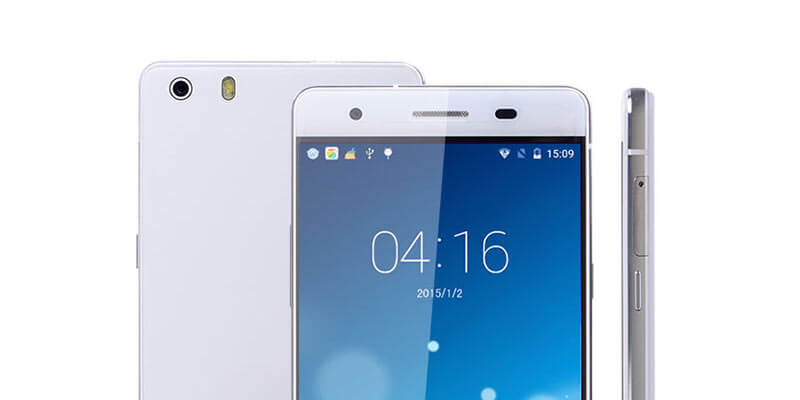 Final thoughts on the Cubot X16S
There is a very specific person who the Cubot X16S is right for otherwise you would be better off getting the Cubot X16, X17 or X17S with the improved screen quality.
If battery life is your main concern then it's definitely worth considering the Cubot X16S as your next smartphone. That being said the X16S 720P screen still looks great, it just doesn't have the 1080P wow of it's older 'X' range siblings.
Get your hands on the Cubot X16S from… UK : £100-115 | EU : €110 | US : $120