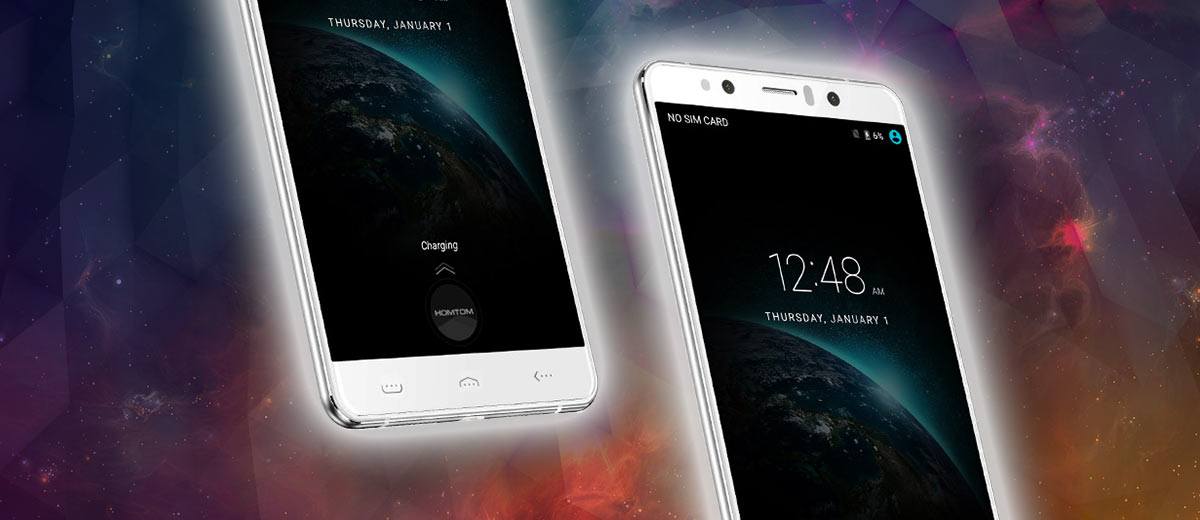 We take a look at the new HomTom HT10 with Iris Recognition Technology
The relatively unheard of HomTom is a mobile brand who are trying to make a name for themselves by releasing devices at a low-price point with interesting features. Although you've probably not heard of HomTom before, they are a subdivision of the much more popular DooGee meaning they can share resources & experience to create affordable & well spec'd smartphones.
I've owned a few of the lower-spec DooGee smartphones in the past and they've always been good performers given their low price tags. Traditionally a budget brand, I'm very interested to see how the HomTom HT10 is going to perform with its top-end set of specifications.
Grab yourself a HomTom HT10 for only… UK : £189 | EU : €210 | US : $231
[column size=one_half position=first ]
What we loved

Unrivaled performance for the price
Very nice display
Great battery life
Solid build quality
[/column]
[column size=one_half position=last ]
Could be better

Camera performance
Outdoor Iris Recognition
Non-backlit capacitive buttons
Missing fingerprint scanner
[/column]
Unboxing
The HT10 comes in a minimalist dark blue box with the HomTom branding and a wood texture effect. Opening the box reveals the phone, charger and cable. You don't get any headphones in the package which I'm fine with but the overall impression of the packaging, to me, seems a little dated.
Once you dig a little deeper into the box you'll find a tab that reveals a 'secret drawer' containing the included wood-effect flip case and a very rudimentary instruction booklet.
A nice touch is that the included flip case replaces the removable back cover. The benefit of this is that the case doesn't add any extra weight or bulk to the HT10. Personally, I would have liked to have seen a magnetic closing mechanism & hall sensor included here (Hint hint for next time HomTom).
It was also good to see that the HT10 came pre-installed with a screen protector which has become standard across most budget smartphones.
On the whole, I feel that the HomTom packaging didn't excite me very much and lacked a little in the innovation department. But that's not what's important and it's all about how the actual HomTom HT10 smartphone looks, feels & performs.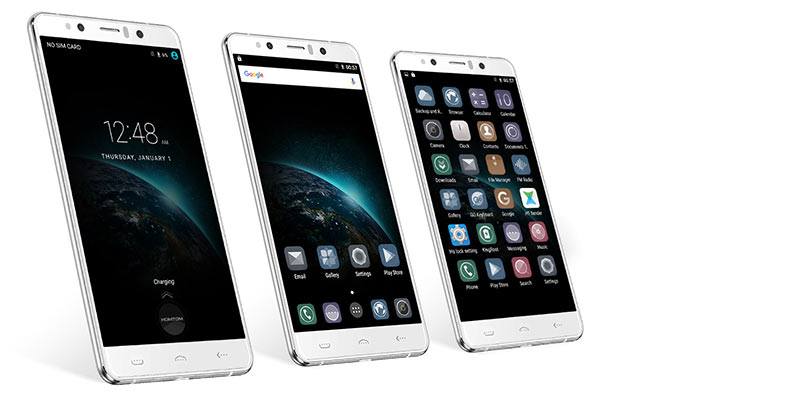 Screen
I'm impressed with the 5.5″ full HD (1920×1080) pixel display that HomTom chose for the HT10. Even at 5.5″, images & video look very crisp with the HT10 having a good screen max-brightness setting. Out in the field the screen suffered from no visibility issues in bright sunlight.
Colour reproduction is fairly accurate but leans slightly towards a blue hue. A nice feature is that you can manage the colour temperature in the display settings using the inbuilt MiraVision software.
[column size=one_half position=first ]
On the unit I tested there was no evidence of light bleed which you can sometimes expect from a 'budget' device so thumbs up to HomTom there.
In terms of the bezel, you'll notice that there is around 1mm black border around the viewable screen. This gives the illusion of having a slightly smaller bezel when the phone is turned off. Don't let this put you off though as even with the extra bezel it's still a sleek screen.
Overall you won't be disappointed with the screen in the HT10 smartphone. It's a decent 5.5″ screen which is bright, crisp and has reasonable bezels.
Screen Tech Specs: 5.5 inch, 1920×1080, 401ppi, IPS LCD
[/column]
[column size=one_half position=last ]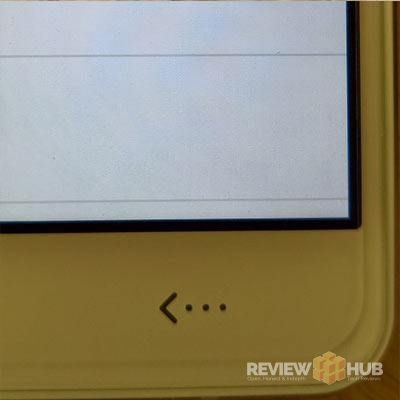 [/column]
Design & Build Quality
When I first looked at the HT10 it reminded me of my old Samsung Galaxy S2. A fairly inoffensive shape, with an array of sensors and notification LED at the top and off screen buttons at the bottom.
[column size=one_half position=first ]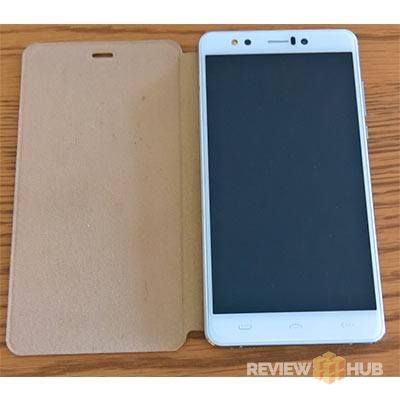 [/column]
[column size=one_half position=last ]
In terms of look and feel, I think HomTom have done a reasonable job here. It doesn't shout premium with the plastic feeling a little cheap but the HT10 does feel very solid in the hand and the screen takes centre stage with a decent screen-to-phone ratio of 70%.
During my pressure test, there were no audible creaks or parts of the phones that gave way under pressure.
Side on, the phone looks great following the popular trend of a matte silver frame with a bevelled shiny edge. The power/volume buttons move a little more than I would like when you shake the phone but were 100% responsive during testing.
[/column]
The only major drawback for me is that the buttons are not back-lit. It's difficult to understand why HomTom have created a mid-to-high-end phone but leave out a feature which is seen on almost all premium devices.
Dimensions: 150.5 x 77.6 x 8.9mm, 175g
Hardware & Performance
[column size=one_half position=first ]
The day-to-day performance of the HomTom HT10 is impressive with the benchmarks below showing us that the HT10 can hold its own against phones more than twice the price. This is thanks to the top-end Helio X20 CPU that powers the HT10. Powering the graphics inside the HT10 is the Mali T880 GPU which can handle all but the most graphically intense games with ease.
[/column]
[column size=one_half position=last ]
The HT10 outperforms smartphones twice its price
[/column]
Obviously, benchmarks & statistics can only tell us so much but I'm happy to say that I've had no slowdown or lag issues in during my testing of the HT10. Thanks to the impressive Helio X20 CPU the HT10 very responsive smartphone.
You can see the results of my benchmarking tests below as well as the quick tech-specs.
CPU: MediaTek Helio X20 10-Cores (2 x 2.3GHz, 4 x 2.0GHz, 4 x 1.4GHz)
GPU: Mali T880, 700MHz
RAM: 4GB
Storage: 32GB (read speed: 171MB/s , write speed: 60MB/s)
Expandable: Micro SD (uses SIM2 slot)
Geekbench results
| Device | Single-Core | Multi-Core |
| --- | --- | --- |
| Oneplus 3 | 1698 | 4015 |
| HomTom HT10 | 1655 | 3298 |
| Huawei Nexus 6P | 1212 | 2848 |
Antutu results
| Device | Score |
| --- | --- |
| Huawei Honor 8 | 94164 |
| HomTom HT10 | 87631 |
| Samsung Galaxy S6 Edge | 81087 |
Software
Straight out of the box, the HT10 run on a skinned version of Android 6.0 which is called 'HomTom Fire'. Personally, I'm not a big fan of this skin as it removes the app drawer and adds custom icon styles to the popular apps. Luckily, you can easily install a third party launcher for free from the App Store such as Google Now or Nova which will give you a much closer to stock Android look & feel.
Unfortunately, there are a few bloatware apps pre-installed on the HT10 but most of these can be uninstalled easily so no problems there.
One software feature that I found irritating is that the iris unlock takes precedence on the 'unlock screen', so if you are used to your music app telling you what song is playing on this screen you will now need to unlock the phone in order to see this.
Software Features: Android 6.0, Iris Recognition, MiraVision, Turbo Download (4G + WiFi), HotKnot
Iris Recognition Unlocking
Of course, the elephant in the room that I've not discussed as yet is the HT10's USP, the 'Second Generation Iris Recognition Unlocking'.
In reality, it's not as slick as the name suggests. To unlock the phone you need to first press the power button, then look at the screen. A small window opens up showing you what the iris recognition camera can see guiding you until the camera locks onto your retina.
It's not the first time we've seen this type of Iris Recognition Technology in smartphones as it was also present in some of the top-end Lumia phones released last year but wasn't widely well-received.
[column size=one_half position=first ]
So why would you want Iris Recognition technology?
According to the manufacturer, Iris Recognition is a much more secure way of locking your phone than using a standard fingerprint scanner. But, unless you have a reason for the extra added security then I think it's a bit overkill. For most people, using a fingerprint scanner is a much easier process to unlock your phone than holding up your phone to your face and trying not to blink.
I found the iris recognition worked well in a variety of indoor situations (light & dark) but really struggled when there was sunlight involved. If the iris recognition fails you are then reverted back to the standard pin unlock screen and have to repeat the whole process again.
[/column]
[column size=one_half position=last ]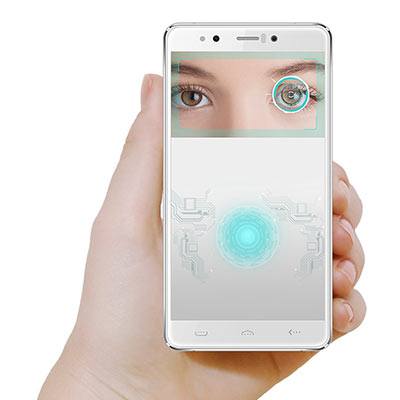 [/column]
Overall, although a cool & unique feature, I think that most users won't need the extra security that the Iris Recognition offers and would have been better off with the speed & ease of a fingerprint scanner instead.
Speaker & Call Quality
I found the call quality to be good, the other party sounded clear and unmuffled, and the call volume can be adjusted to a decent level too.
The loudspeaker at the bottom is a little flat for music and could be louder for calls but even still it is acceptable. Due to the positioning of the speaker you will have reduced sound quality when playing games that require you to hold the phone in landscape mode, but that's par for the course when the speakers are in this at the bottom of the device.
Camera
Unfortunately, even though the camera in the HT10 (IMX230 Exmor RS) is the same as the one in the best camera phone I've ever owned, the Huawei Honor 7, the results from the HT10 weren't nearly as impressive.
[column size=one_half position=first ]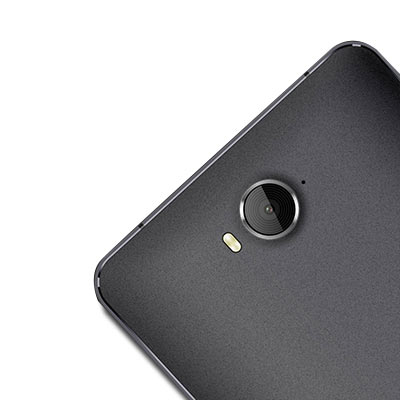 [/column]
[column size=one_half position=last ]
In a well-lit situation I could get some of the best photos I've ever got from an 'import phone' (though still miles away from the Honor 7's quality), but as soon as the lighting conditions were less than perfect the photos suffered massively.
The rear of the phone has the camera, another microphone and a single LED flash. Again that is a little disappointing as the standard for a top spec phone these days is to have dual-LED flash at least.
In low light, both inside and out, photos had very poor detailing, with a flattening of features and a watercolour effect.
[/column]
Some photos in low light had blue lines present which was disappointing.
Hopefully, HomTom will be able to resolve this with a software update, as well as the annoying bug which caused the LED flash to activate all the time in auto-flash mode, even in bright sunlight.
Take a look at my samples photos below.
See all the HomTom HT10 Photo Samples
[column size=one_half position=first ]
Back Camera:
21MP CMOS
Single LED Flash
1080p Video Recording
[/column]
[column size=one_half position=last ]
Front Camera:
8MP
No Flash
720p Video Recording
[/column]
Battery life
The device features 'Pump Express' fast charging but, in real life usage, I found it a little slow to charge the 3200 mAh battery taking around 3 hours to complete a full charge from flat. The supplied charger wasn't compatible with a UK plug so this may be the reason.
You'll be happy to know that the battery is removable so you can easily carry spares or replace (tool free) once the charge cycles start to weaken.
While I'm no power user I managed to get through every day with plenty to spare, at worst I managed to get it down to around 40%, but with general internet, music & light app use you'll easily last the day.
Battery Specs: 3200 mAh, Pump Express Fast Charging

Connectivity
The HT10 is touted as a 'Global 4G' phone so all in all the connectivity gets a thumbs up. Bluetooth connected quickly and worked fine in my car for both music and phone functionality.
GPS worked absolutely fine both driving and walking. MediaTek phones have caused me a lot of woe in the past due to poorly performing GPS so they have clearly upped their game with the Helio X20.
Frequencies Supported: GSM (2G) 850 / 900 / 1800 / 1900MHz, WCDMA (3G) 900 / 2100MHz, LTE FTE (4G) 800(B20) / 1800(B3) / 2100(B1) / 2600MHz(B7)
3G: YES
4G: YES
Full UK Coverage: YES
Bluetooth: 4.0
GPS: GPS, A-GPS
Sensors: Accelerometer, Light sensor, Proximity Sensor
USB OTG: YES
USB Type: Micro-USB
SIM support: Dual standby
WiFi: 802.11 b, g, n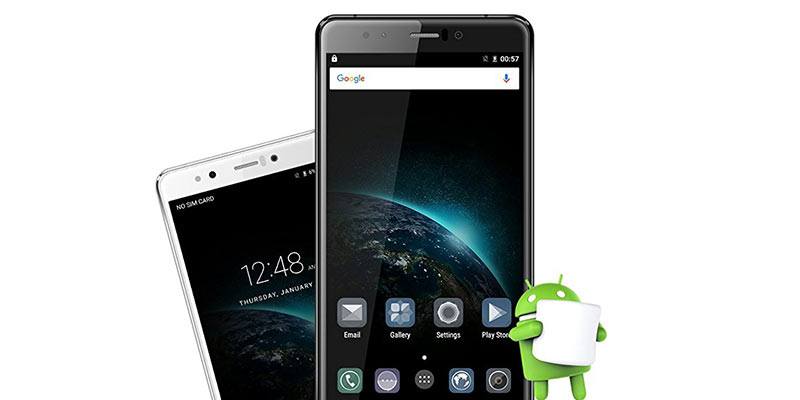 Conclusion
Taken as a complete package the HT10 really does take some beating for the price. The Iris Recognition technology, although entertaining at first, isn't as good as a fingerprint scanner for the average user.
The camera performance wasn't as good as it should be but can hopefully be improved with OTA software updates.
Overall, the HT10 is a great budget powerhouse choice which excels when we look at performance Vs Cost. The HT10 definitely deserves to do well and will hopefully boost the reputation of HomTom who are currently a bit of a 'stealth' brand even among phone enthusiasts.
The HomTom HT10 starts at… UK : £189 | EU : €210 | US : $231
Review sample kindly supplied by those lovely chaps at LightInTheBox.

Let me know about any questions you have about the HomTom HT10 in the comments below.