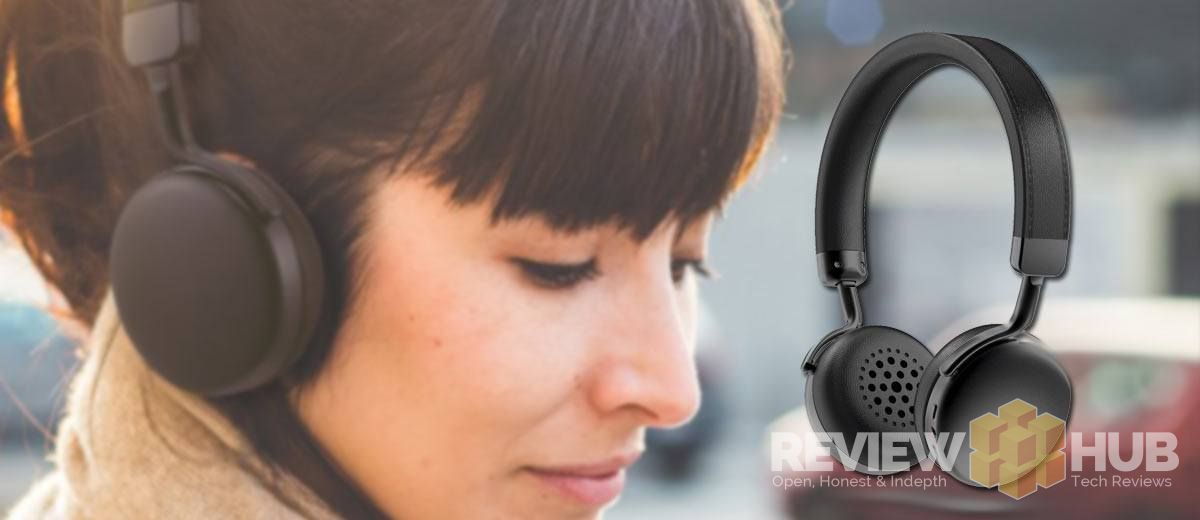 The AudioMX Bluetooth 4.1 Xtra Bass Headphones provide quality craftsmanship with a budget price-tag.
We were lucky enough to be sent in the newest headphones from AudioMX, the 'MX10 Xtra Bass' overhead headphones, to put them through their paces and see how they compare when we look at Features & Sound Quality Vs Price.
View our AudioMX Gaming Headphone Review >>
The first thing you'll notice when picking up these headphones is how premium they feel. The all metal construction, which isn't obvious at first, really lends itself well to the minimal design of the MX10's.
AudioMX has also succeeded in keeping the weight down, although not a featherweight at 158 grams, I found them to be comfortable for long periods of time and they exert even pressure between your head and ears.
If you're looking for a stylish set of wireless headphones that will take a beating or two then you'll definitely want to read on I explore the Design, Build-Quality, Sound-Quality, Comfort, Battery life & Connectivity.
First, let's take a look at the Pro's & Cons.
The AudioMX MX10 Xtra Bass Bluetooth Headphones start at… UK : £35 | EU : €40 | US : $45
[column size=one_half position=first ]
Pro's
Sound quality
Comfortable & well-cushioned
Excellent build-quality
Battery life
Good connectivity
Bluetooth & Wired Option
Lightweight
[/column]
[column size=one_half position=last ]
Con's
Sound leakage
Bluetooth Range
Average bass
No carry case
[/column]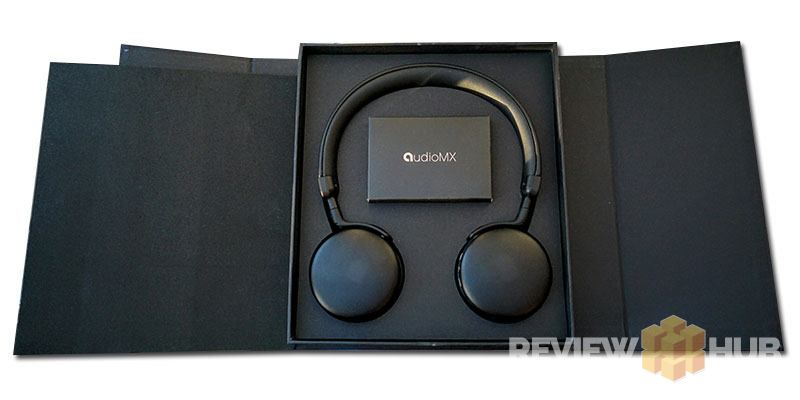 Unboxing & Packaging
First off, I wouldn't be doing this review justice if I didn't mention what a great job AudioMX have done with the packaging for the MX10's. After you slide off the black minimalist outer sleeve, with its iPhone-esque branding, you'll find two magnetic doors that then open to reveal the stylish headphones within. Everything inside looks perfectly placed which pleases a packaging stickler like me.
The packaging feels like it belongs to a much more expensive product and only adds to the premium feel of the headphones. If unboxing is your thing, then you won't be disappointed with the MX10's!
Inside the AudioMX MX10 box you'll find:
1 x MX10 Headphones
1 x USB-to-Micro-USB charging cable
1 x 1.5mm audio cable
1 x User Manual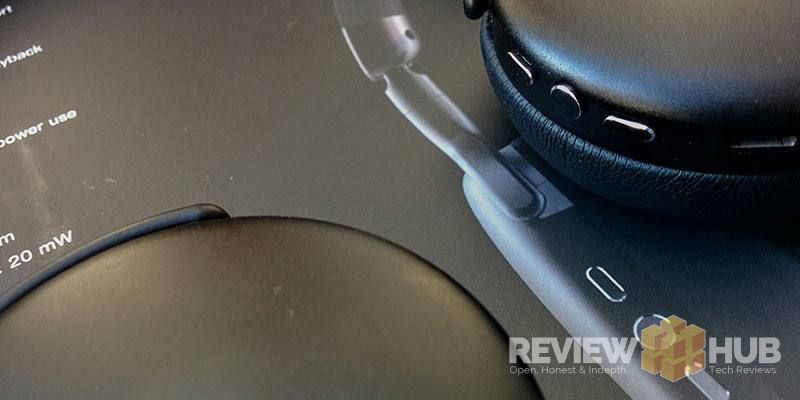 Design & Build Quality
I'm really impressed with the build quality of the MX10's. The outside of the ear cups are made from a full metal construction even including the hinges which attach the earcups on to the headband.
You'll notice the cold feel of metal on your fingers when you pick these headphones up, which to me, gives the impression a premium quality product when compared to a lot of plastic housed cans out there currently.
I was impressed by the subtle branding on the underside of the headband which gives the headphones an understated yet premium feel. It's refreshing to see a pair of headphones not go down the garish plastic route that a certain rap musician made popular.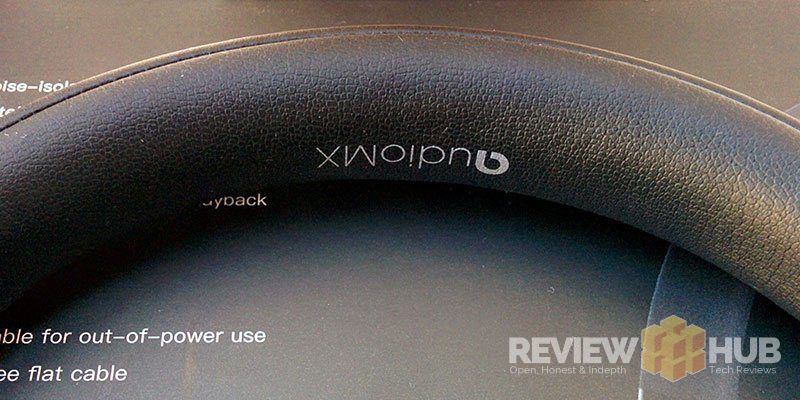 Overall, I am pleased with the build quality and design of the MX10's which are more in line with headphones from a higher price bracket. It would have been nice to have seen a carry case included to protect them from being scratched when travelling or not in use but it's definitely not a deal-breaker.
Sound Quality
[column size=one_half position=first ]
These headphones weren't created for the audiophile but then again I doubt that the MX10's would have popped up on an audiophile's radar with a low starting price of around £40. On the other hand, if you're looking for a pair of headphones that perform well across all genres of music then the MX10's might be for you.
Unlike the name 'Xtra Bass' suggests the MX10's didn't excel in the bass department. They're not lacking, but they certainly wouldn't be my first choice for heavy bass listening.
[/column]
[column size=one_half position=last ]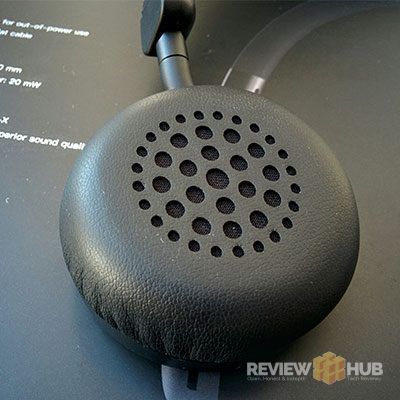 [/column]
To test the MX10's I played a variety of music from 'Hip-hop to Classical' and found that the headphones performed equally with each genre of music. Personally, they weren't bass heavy enough for me out of the box but with a little tweaking to my Android equaliser settings the bass did improve somewhat.
[column size=one_half position=first ]
In terms of volume, the headphones have a good maximum volume but I did find the sound quality deteriorated slightly when set to full.
If you're a bass head then you might be left feeling a little disappointed but if you listen to a wide range of music and are looking for a stylish set of headphones then you should be pleased with the MX10's.
[/column]
[column size=one_half position=last ]
"Good all-rounders but no Xtra Bass"
[/column]
Comfort
During testing, I wore these headphones for around 4 hours and found them to be comfortable without any noticeable pressure marks on my ears or hot spots from uneven pressure.
A benefit to the design is that the way the headphones adjust on the axis means you can choose the area of your ear where the pressure is exerted most. The headband is also adjustable by pulling the earcups away from the headband.
The ear cushions are made from a soft leatherette material and this again feels good quality and looks like it should be quite durable.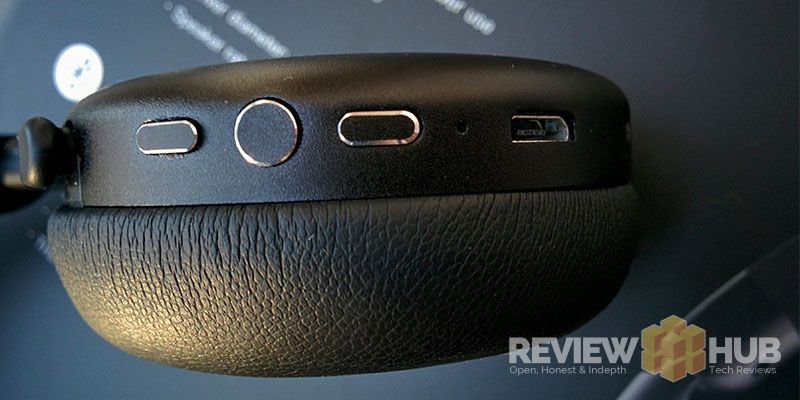 Connectivity & Controls

The MX10's paired with my android phone without any problems and re-connected automatically after the initial pairing. A nice touch on my LG G3 was that the battery level for the headphones was displayed in my smartphone notification area letting me know when they need re-charging.
On the right earcup, you'll find 3 metal buttons that allow you to change the volume, pause / play and move through your playlist. Slightly different to other Bluetooth headphones I've used, the MX10's switched volume and next track controls. Long press is now used for volume and quick press is used to change track.
A feature seen in the MX10's that is usually reserved for high-end headphones is the addition of 1.5mm headphone jack. You can plug the headphones directly into your mobile phone and bypass the Bluetooth is desired.
Battery Life
I didn't manage to reach the advertised time of 12 hours listening from a single charge but still achieved a respectable 8 hours from a single full charge.
To charge the headphones the MX10's use a micro-USB connection. When the headphones are charging a red LED flashes and then stays solid blue once fully charged.
Hands-Free
Like most Bluetooth headphones the MX10 comes with a built-in mic for taking calls. To test the microphone I tried multiple Skype calls and found the voice quality to be a little underwhelming with a slight crackle to it. For the occasional hands-free call, the MX10's are okay but don't expect to use these headphones as a headset replacement.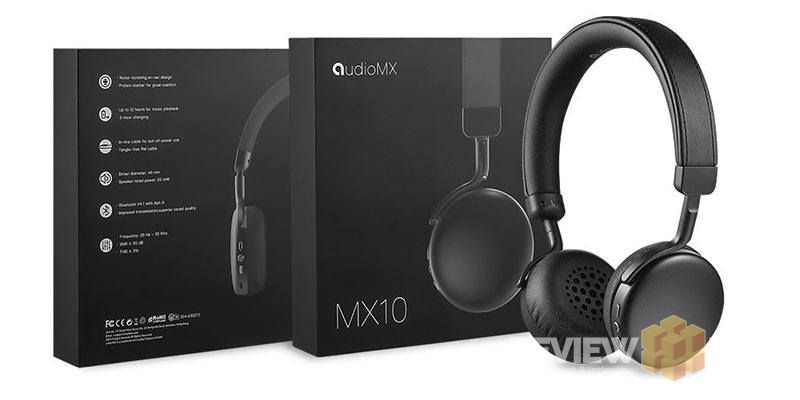 The Bottom Line
For the price, these headphones are a steal thanks to the premium all-metal build and the minimal understated design. The sound quality isn't high-end but then neither is the price-tag.
You'll be hard pressed to find a pair of headphones with this kind of craftsmanship for less than £40 elsewhere!
Check out the latest AudioMX MX10 prices below…

If you've got any questions ask away in the comments below.