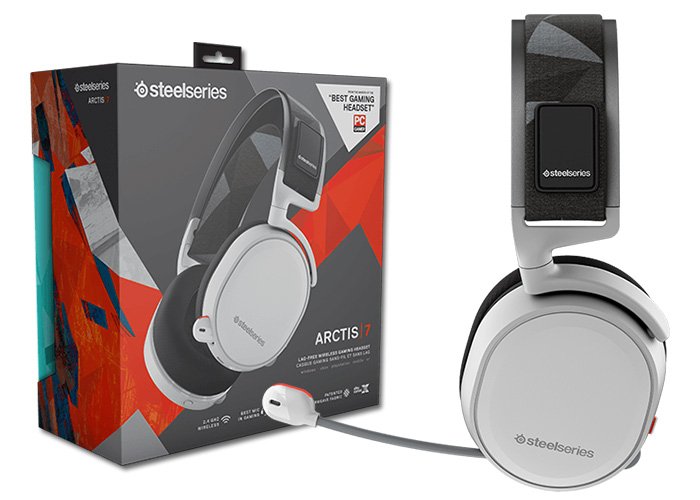 If you're looking for a new gaming headset, look no further than the SteelSeries Arctis 7.
These truly are an outstanding bit of gaming kit, featuring wireless connectivity (via SteelSeries own 2.4G wireless receiver) and the ability to hardwire them via 3.5mm jack.
After spending many hours with this headset, I can comfortably say that the sound quality on the Arctis 7 is truly outstanding. Especially considering it's a mid-range headset.
There's multiple audio presets stored in the easy-to-navigate software, and the ClearCast microphone delivers unparalleled clarity for a built-in device.
So let's check out my SteelSeries Arctis 7 Pros & Cons below we dive into this full hands-on gaming headset review.
This week's top Arctic 7 deals…

Pros:
Outstanding Audio and Mic clarity
DTS Headphone:X 7.1 Surround Sound
Long lasting battery life (20+ hours)
Solid lightweight design
PC, Mac & PS4 compatible
Cons:
Limited functionality for consoles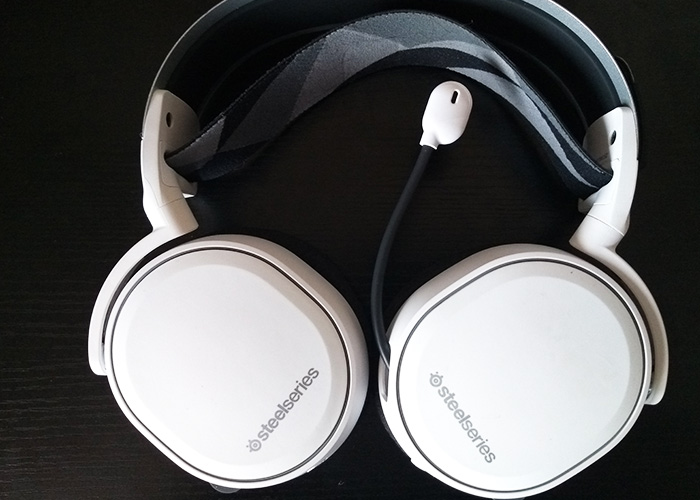 Style & Build Quality
The SteelSeries Arctis 7 is the stand out headset on the market right now for PC gamers.
Featuring a metallic body, ear cups coated with a rubbery, durable protective layer, and weighing in at just 0.82lbs (376g), the Arctis 7 is off to a premium start. While quite understated for a gaming headset, the simple yet stylish design is attractive to both the casual and hardcore gamers alike.
The adjustable headband is a welcome change to the traditional U-frame and allows for customisation via official SteelSeries bands or 3rd party options.
At present, the SteelSeries Arctis 7 is available in either black or white, although some outlets are charging a premium for the white variety, the functionality is identical.
I will say that those of a slightly larger proportioned head may find the lack of frame adjustment to cause discomfort in longer gaming sessions. Most people should be fine though, as the headset is light and the quality of the strap is excellent.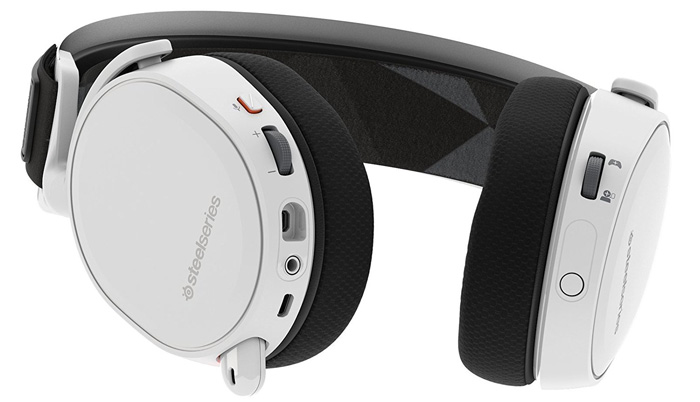 Controls
The SteelSeries Arctis 7 features on-ear controls allowing you to adjust both the game and voice chat volume levels independently without any fumbling around. The mute button is a simple push-button switch which illuminates the boom red when it's muted.
Now for the star of the show, the Clear Cast Microphone.
A retractable boom fitted to the left ear cup, it extends quite far and is also flexible. This allows you to set the perfect distance to avoid broadcasting every breath you take in great detail.
The clarity offered by this microphone even puts some standalone models to shame. For anyone who regularly chats with people online, the Arctis 7 offers crystal clear audio every time.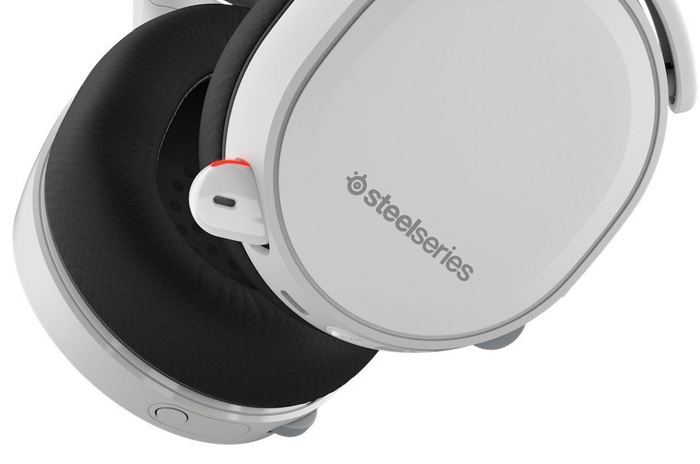 Connectivity
The SteelSeries Arctis 7 comes with a USB powered 2.4G wireless transmitter which is reasonably discreet and is capable of achieving a range of up to 12m/40ft.
While I haven't managed to reach the full 12 metres away from my gaming station yet, I can walk around my flat without any lag or loss of quality, even through walls and closed doors.
The receiver itself features line in and line out ports, allowing you further options for connecting your home cinema systems, or even just connecting your phone into the loop. It's a nice touch that helps to minimise cable mess where you game.
Now for the console gamers out there, there are a couple of drawbacks.
Firstly, for Xbox owners, you lose out the most. The wireless transmitter isn't compatible at all, meaning you will have to plug the headset directly into the controllers 3.5mm audio jack. This also means no surround sound features.
For PlayStation 4 users, you do get the bonus of using the wireless transmitter, which is a plus. However, you too lose the surround sound functionality of the headset.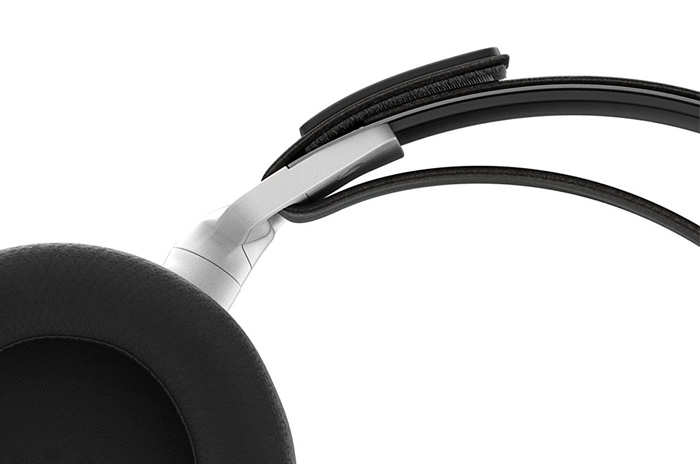 Comfort
Weighing in at just 0.82lbs (376g), the SteelSeries Arctis 7 is a masterclass in how to use premium materials while still achieving a lightweight and comfortable fit.
I regularly wear these for periods of 5-6 hours straight and have yet to find any discomfort. They are super easy to adjust thanks to 'ski-headband' system, and you can even customise them by purchasing either official SteelSeries bands or various third-party bands.
Even the ear cups themselves feel premium, coated in a non-slip rubber compound and nice big oval ear pads. No faux leather here.
Instead, SteelSeries have opted for a silk-like cloth material, which still shows no signs of wear or fatigue.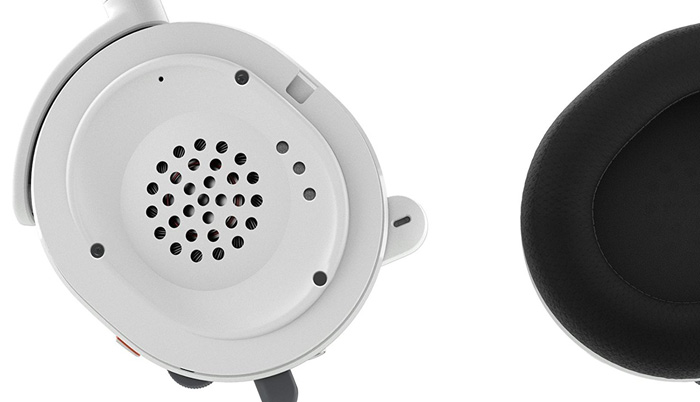 Audio Quality
After the stylish aesthetics have sunk in, you soon realise that SteelSeries Arctis 7 headset is a lot more than just premium looking.
They deliver an untouchable clarity throughout. And for the gamers out there, the DTS Headphone:X 7.1 Surround Sound is as close as you can get without physical hardware changes and additional cost.
You're not going to hear those individual footsteps coming up from behind you, but you're certainly going to know they're around, regardless of background noise.
Now the SteelSeries Arctis 7 is no one trick pony, although positioned as a gaming headset, they perform surprisingly well when pumping out your favourite jams.
The SteelSeries Engine allows you to select from a whole host of pre-set mixes, varying from home cinema, music and gaming setups. Or if you cant find what you were looking for, create your own with the EQ sliders and then save yourself a custom profile.
They could perhaps use a little more bass in some situations, but I have yet to come across another headset within its class that can deliver a more natural experience.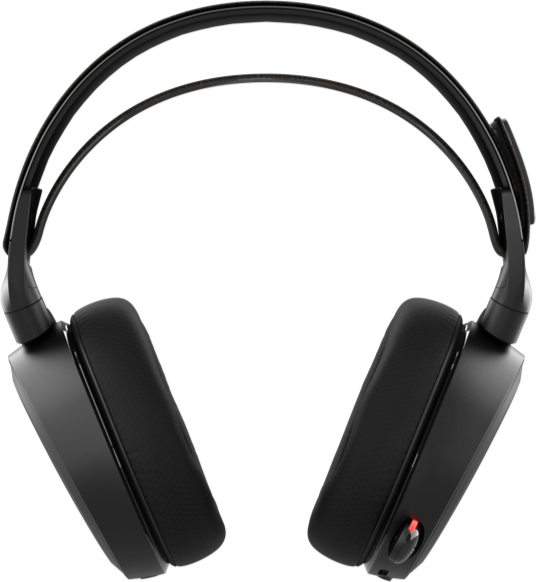 Final Verdict and Price
When all is said and done, what makes the SteelSeries Arctis 7 stand out in the crowded  gaming market is its premium look, premium features, and premium quality.
In fact, the only part of this headset I wouldn't class as a premium is its price tag.
Found on the high street for around £150 I would honestly not have complained if I'd had to spend another £50-£100 they really feel like they should have cost more.
You simply cannot go wrong with the SteelSeries Arctis 7 Gaming Headset. What are you waiting for? These are the best you're going to get.
Currently on discount, check out this week best Arctis 7 Deals