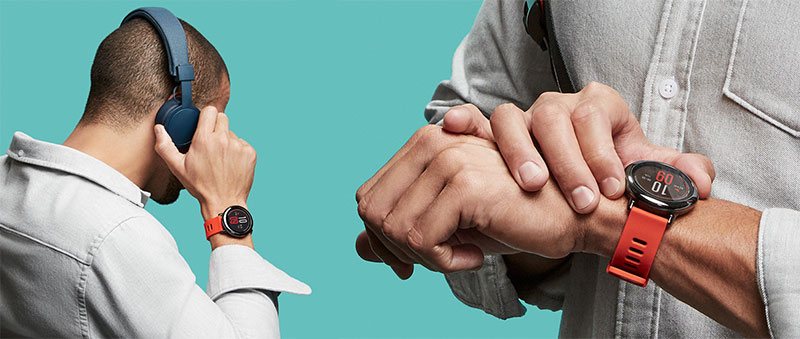 Bored of the Original Amazfit Pace Smartwatch Band?
Me too, it's not every day that I keep the gadgets I review but the Amazfit Pace made the cut. Don't forget to check out our full Amazfit Pace & Bip Reviews.
The band or strap that comes with the Amazfit Pace smartwatch is fantastic for sports as it's elasticated enough to allow accurate heart rate tracking without causing pressure marks.
But, it's not the most elegant, has a very sporty look about it and doesn't let my skin breath very well. This isn't a big deal though as it uses easy access slide pins making swapping the bands out a 1 minute job.
So, while I've been on the lookout for a new band, I've been taking notes and put together this list of the Best Amazfit Smartwatch Bands available.
It turns out that the Amazfit Pace smartwatch uses a standard 22mm band meaning it's pretty easy to find a match. Just make sure that it has the slide pins to remove the strap or you'll be in trouble.
What to look for?
22mm Watch Pin Size
Quick Release Spring Bar
Found a better Amazfit Pace Band? Link me to it in the comments below.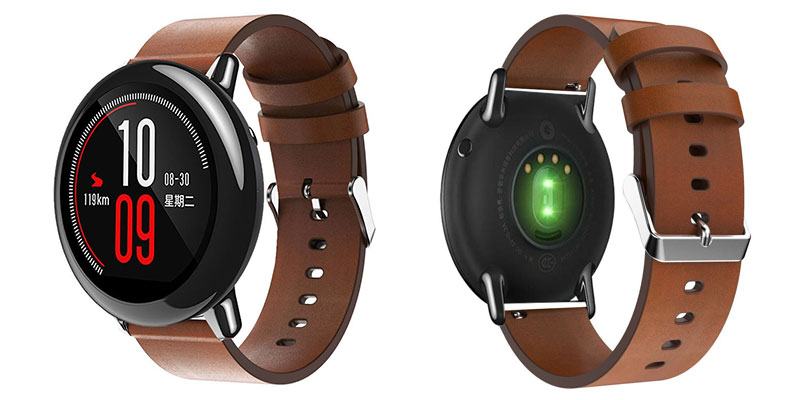 Brown Faux Leather Amazfit Pace Strap
There's no brand name on this strap and you'll find them being sold on Amazon stores across the world. It's likely to be mass produced in China, but hey ho, it looks good and the price is low. I've got one of these coming in the post so I'll update this with the quality once it arrives.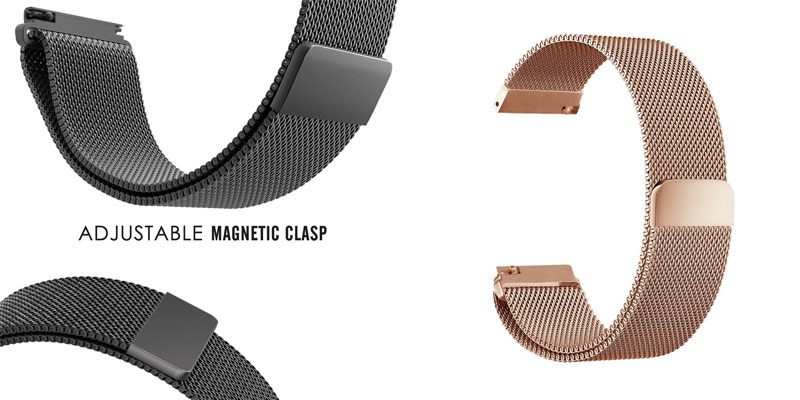 VICARA Amazfit band
Available in Gold, Rose Gold, Silver & Black the 22mm Vicaro band looks amazing on the Amazfit Pace. The clasp is magnetic and loops back on itself for the perfect fit every time.
Made from Milanese Stainless steel it'll keep up with your active lifestyle and only weighs 22 grams.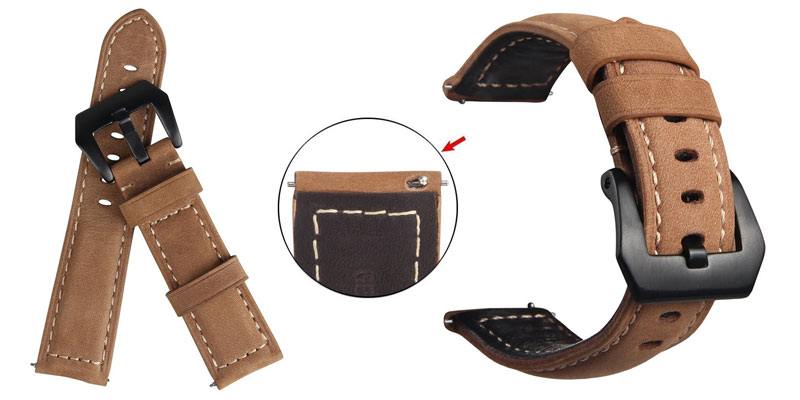 V-Moro Genuine Leather Band
If you're looking to add a little style to your Amazfit Pace or want a strap that you can casually rock in the office then the V-Moro genuine leather band is for you. The only downside is that clasp is a bit on the clunky side, but overall it's a good strap with a fair price-tag.
Will fit wrist sizes between 6.5 to 7.9 inches (165mm to 200mm).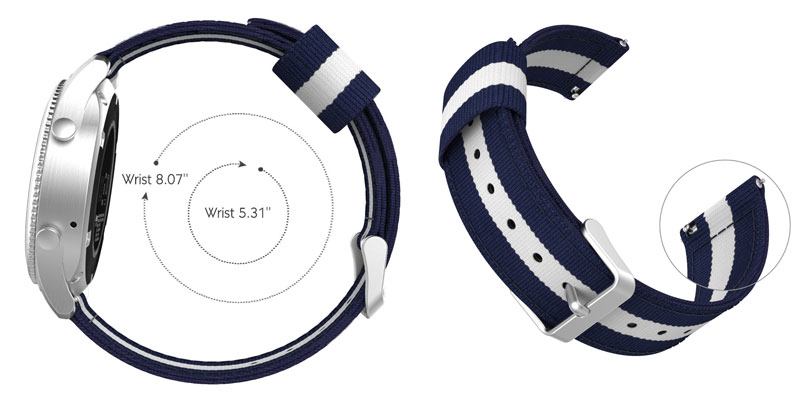 MoKo – Striped Amazfit Band
The MoKo Amazfit Strap is made from a fine nylon and is available in three different variations / colours. Another bonus is that it comes with the spring lugs on each side so that you can switch between bands on the Pace smartwatch easily.

Regarding wrist size, it's made for diameters of 135mm to 205mm's. MoKo are proud of their craftsmanship and as such give an 18 month warranty on all their products.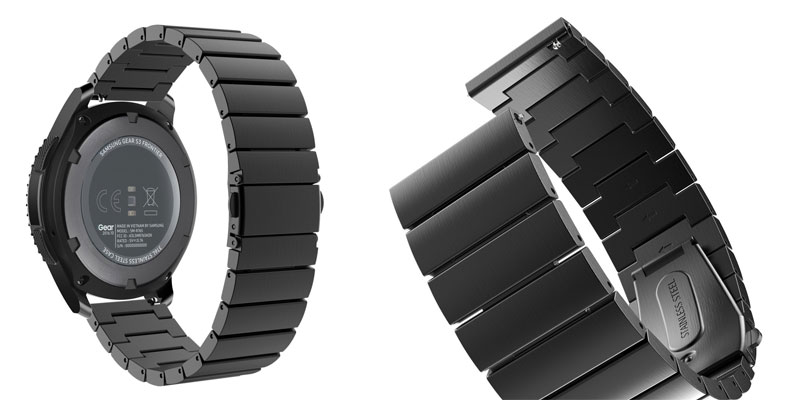 MoKo Black Steel
If you're looking for a more traditional look, the MoKo Black steel strap fits the Amazfit Pace smartwatch. It comes with a tool kit to remove segments of the watch for the perfect fit. It's worth noting that the max wrist size is 205mm but below that it'll shorten to any length your wrist requires.
Made from stainless steel with a black finish the MoKo smartwatch band is durable and sturdy. It also comes with an 18 month warranty from MoKo for any defects.
Also available in Rose Gold, Gold, Silver and a weird petrol looking colour.
Let me know your favourite Amazfit smartwatch band replacement in the comments below.