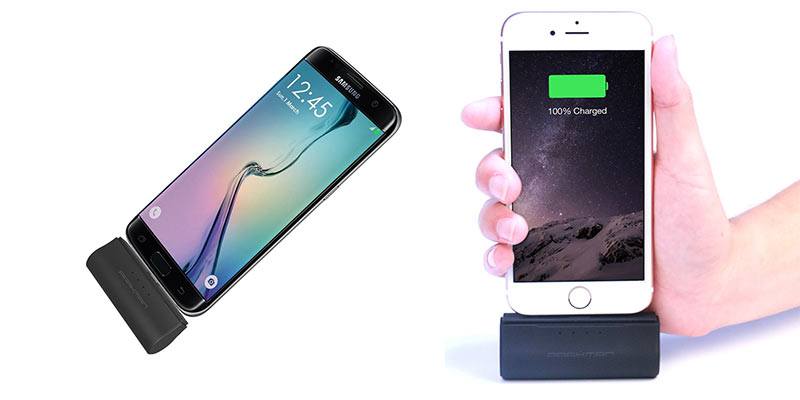 Over recent years, as our smartphones have become even more embedded into our lives, it's become almost essential to have a portable power bank on hand for those longer journeys.
[column size=one_half position=first ]
The most recent of these power banks to land on my desk for review is the Parkman E2 portable which holds a respectable (for the size) 2200mAh battery. What helps the Parkman E2 to stand out from the crowd is that it has been designed for on the go usage.
The Parkman E2 attaches directly to you the power port on your smartphone allowing you to keep using the phone whilst charging.
[/column]
[column size=one_half position=last ]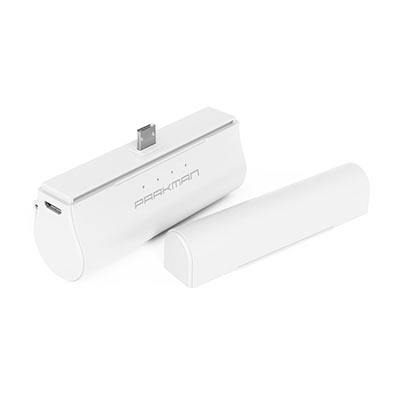 [/column]
The first thing that sprung into my mind was that this would be the perfect Pokemon Go companion! Although not as streamline or lightweight as the InstaBatt it holds nearly twice as much juice and still easily fits into your pocket.
Parkman E2 Power Bank starts at… UK : £7.99 | EU : €9.99 | US : $9.99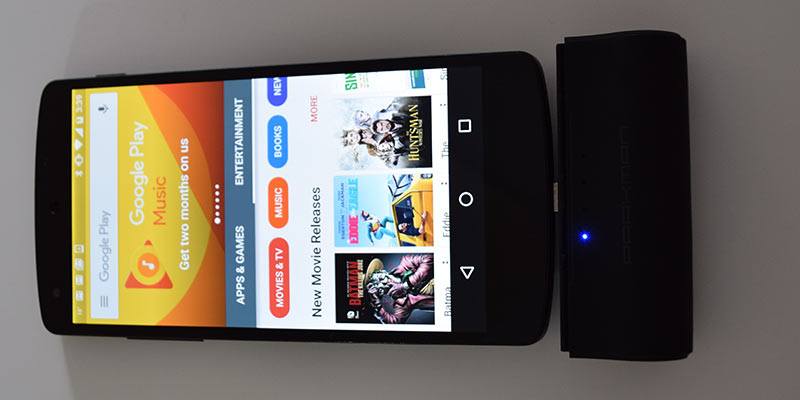 Design & Build Quality
The Parkman E2 is made completely from a soft-touch plastic (made popular by the Nexus 5) and has a very minimal design. The word Parkman is subtly printed across the front of the charger with the only other design feature being the 4 blue LED charge indicators.
There is a slight wobble when the power bank is attached to your phone but the connection is held easily. Shaking my phone thoroughly with the Parkman attached, it didn't show any signs of falling off.
There are some slightly rough edges to the case but overall it's well made and reflects a higher quality than the very low price-point.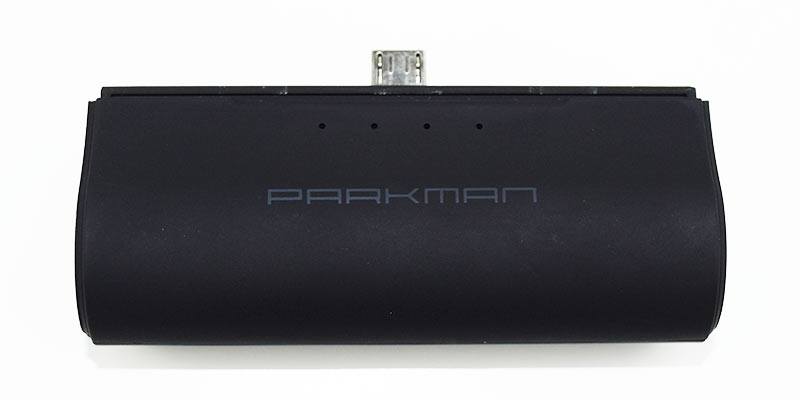 Features
The Parkman E2 features all the requirements you would expect from a portable power bank including:
H

igh voltage protection

Input anti-reverse protection

Output over-current protection

Output short circuit protection

Battery overcharge and over-discharge protection

Charging temperature protection.
It's also good to see charging LED indicators on such a low cost product. Allowing you see the current level of charge within the device in increments on 25%.
Parkman state that the power bank weighs 66 grams, but we measured 60 grams on our scales. Easily light enough to carry around all day in pocket.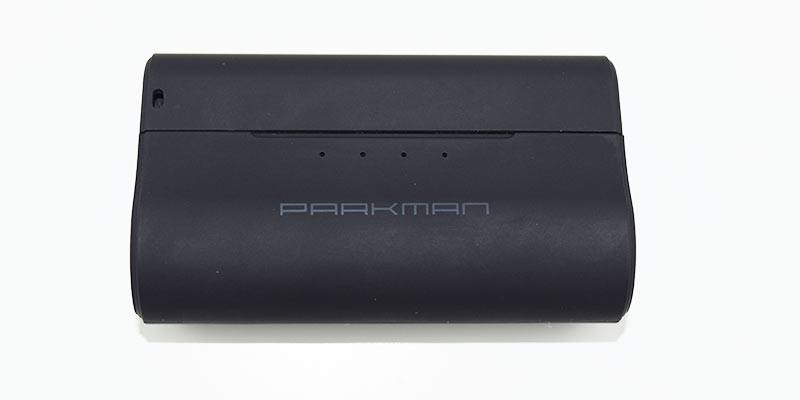 Should you buy the Parkman E2 Powerbank
Overall, I found that if you are looking for a cheap but well-made power bank to help get you through the day or maybe catch a few more Pokemon before your battery dies then definitely check out the Parkman E2.
It's cheap, light & does the job all whilst fitting snugly in your pocket.