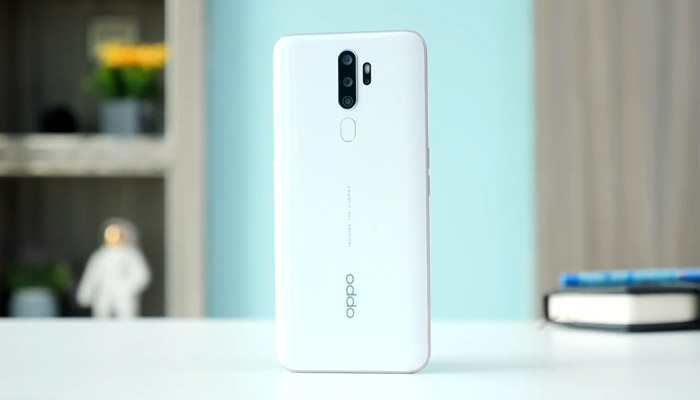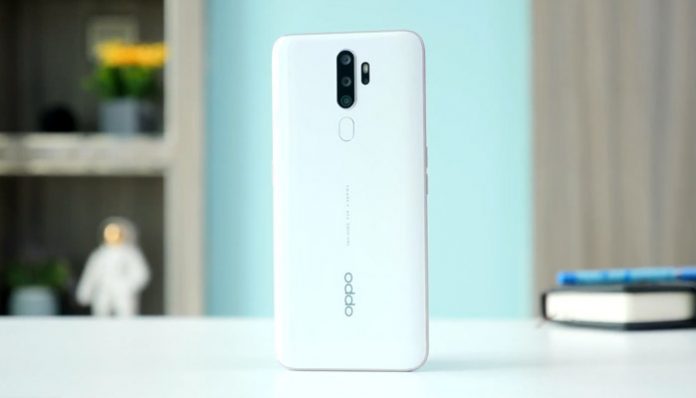 The OPPO A5 2020 is the best budget phone you've never heard of!

Unless you've visited Asia recently, chances are you might be thinking 'who the heck are OPPO?'… But I'll bet you've heard of a little company called OnePlus… who were started by and still partially owned by OPPO.
Well, you can think of it more like a partnership where both companies share technology with OPPO being the older brother that helped OnePlus become the world-renowned brand that it is today.

Enough about OPPO's history though, what we want to know is whether the OPPO A5 2020 (amazon) is worth the £150 (€170 | $180) asking price???
I'll let you in on a little secret, it most definitely is!
But first, let's take a look at the Pros & Cons before deep-diving into Build Quality, Display Tech, Speed/Performance/Gaming, Cameras, Connectivity & finally Battery life.
OPPO A5 2020 – Available Now

The Pros
Awesome Battery Life
Vivid & Bright Display
Dolby Atmos Dual-Stereo Speakers
Pre-applied Screen Protector & Case
NFC ready + Dedicated Storage Port
Video Stabilisation
The Cons
Resolution (720P)
Missing Dash (VOOC) Fast Charging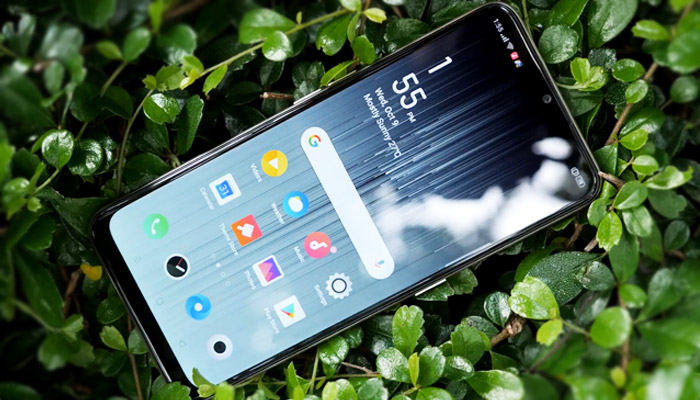 Display, Design & Build Quality

The display on the A5 2020 is fantastic! The colours lean towards a more vivid balance (which I like, similar to Samsung phones) and the max brightness cranks all the way up to 500 nits making it easily viewable outdoors.
The only drawback is the lack of full HD resolution which you'll notice more on text than on games & photos. The 720P resolution is certainly not a dealbreaker though, and silver linings'n'all, it makes the already extremely good battery-life last even longer.
Related: Best Budget Phones U.K. – 2020 Edition
In terms of bezels, we get a small waterdrop notch at the top and a little chin at the bottom. It reminds me a lot of the OnePlus 6T flagship of late 2018.
… The OPPO a5 2020 is a review hub budget favourite! …
Onto the design and the OPPO A5 2020 uses smooth light-catching shimmering plastic battery cover which looks great. Angle the phone and the light will create small rainbows within the polycarbonate material. You might be fooled into thinking it's glass, but it's just a clever use of plastic.
The battery cover has a subtle curve to it, making it easy to grip without digging into your palms. The 6.5″ display also uses a 20:9 aspect ratio, making it slighter slimmer and taller, which hugely improves one-handed mode. Overall, I'm a big fan of the design, both the white and black versions look way more premium than this phone's budget price suggests.
Onto our regular build quality tests and the A5 stands up well. I wouldn't expect any less from a huge company like OPPO though. Twisting and putting pressure on the screen as well as the battery cover didn't reveal any weak spots, noise or warping. OPPO also claims to have tested both the Power & Volume buttons 100000 times, but I'll take their word on this one.
It's a high score for OPPO's first budget entry in the UK market. Yes, I could complain about the resolution not being Full HD… But, I think the trade-off for Dolby Atmos Dual Stereo speakers and all the other hidden little goodies this phone has to offer makes sense.
So how smooth does this phone run? Let's find out in our performance tests below.
Screen Tech Specs: 6.5″, 1600 x 720 resolution, 20:9 aspect ration, 270 PPI, 480Nit Incell, Contrast: 1500:1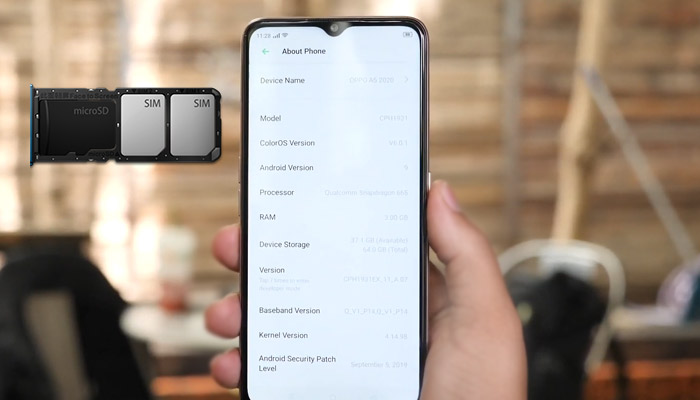 Performance & Gaming

It's a rare treat to see the Snapdragon 665 on a phone this cheap. Built on Qualcomm's 11nm process, it offers solid mid-range gaming performance while blitzing through your Facebook feed like a hot knife through butter.
Puns aside, the A5 2020 only has 3GB's of RAM (4GB versions available) and this may be a concern for you. Luckily, it's an unwarranted concern as during my testing the phone ran speedily opening and closing all the staple apps with no freezes or stutters to mention.
Backing up the 8-core 2Ghz Snapdragon 665 chip is the Adreno 610 graphics chip which OPPO combined with 3GB's of LPDDR4x RAM for much faster access times and overall quicker gaming performance.
While all this sounds very impressive, bear in the mind this CPU/GPU combination isn't on par with what flagships today offer. You'll be gaming at medium settings on AAA titles such as Call of Duty and PUBG, but you'll have no problem running LoL, AoV or any other MOBA's at full graphics 60fps.
The 64GB's of internal storage is fast with read speed's of just under 500Mb/s and write speed 200Mb/s. These fast storage speed tests explain how this phone manages to feel so speedy.
And if you've been looking at the OPPO A5 2020 for its dual SIM capabilities, you'll be happy to know that you can use two 4G SIMs and still expand the storage with up to a 256GB micro-SD card.
Performance Specs CPU: Qualcomm Snapdragon 665 (2.0GHz Octa-Core)
RAM: 3/4GB LPDDR4x
Storage: 64GB (expandable up to 256GB via dedicated Micro-SD)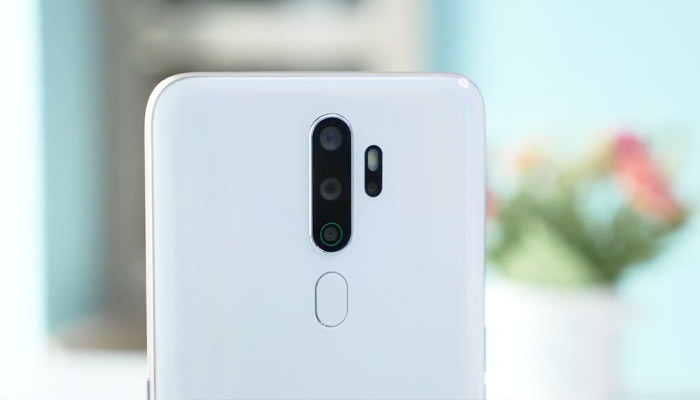 OPPO A5 2020 – Camera Review

The A5 comes with 4 cameras, but you should only care about the main & ultra-wide.
The main 12MP camera lens comes with an f/1.8 aperture and will be your main lens for most occasions. There's even a night-mode but you'll have to have steady hands as these shots can take a while. Fear not though, as you can get some great daytime photos with a good amount of detail and dynamic range. There are certainly a few competitors at this price-point that offer better camera setups, but the A5 is the whole package.
The 2nd camera you'll want to know about is the 8MP ultra-wide angle which comes with a f/2.25 aperture and smaller pixels. Using this lens you can capture landscapes and group selfies easily but at the cost of lower picture quality and less detail. We tested the wide-angle lens at night only to find there's too much grain & noise.
The 3rd & 4th cameras are used to add bokeh and effects to your photos, but in all honesty, post-editing software does a much better job.
Onto the selfie camera and you get an f/2.0 8MP lens with that all-important beauty-mode for smoothing out my wrinkles.
Video
You'll be super happy to hear that this phone includes EIS stabilisation using the inbuilt gyroscope. While not go-pro-smooth, it's a big step above the shaky footage we normally see from phones in this price-bracket.
Another nice touch that we see in the A5 2020 is the addition of OPPO's video editing software. You can easily auto-correct entire videos (add a movie colour profile) as well as adding extra effects before sharing with your family and friends.
Using the main 12MP camera you can film at 4K, 1080P & 720P resolution at 30fps. You can also film at 1080P on the selfie camera as well.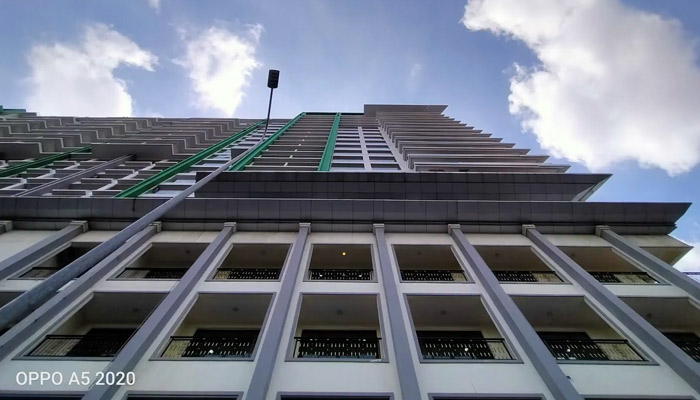 Rear Camera:
12MP (Main) + 8MP (Ultra-wide) + 2MP + 2MP
Pro, Panorama, Portrait, Night, Time-lapse, Slow-motion, Beauty.
4K @ 30fps
Front Camera (Selfie time):
8MP
1080P @ 30fps
Beauty Mode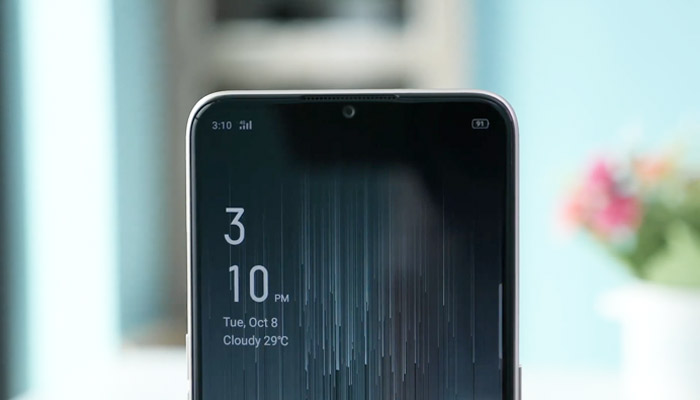 Battery Life
Battery life is a story of two halves…
On the one side, we get a whopping great big 5000mAh battery stuffed into the slim 9mm body that will easily last you two days. And you can even connect a type-c cable to use this phone as a powerbank for your other gadgets. It's certainly impressive!
Even with gaming and heavy usage, I managed to get over 6 hours screen-on time while still having 15% battery left.
Related: Phones With EPIC Battery Life – 2020 Edition
On the other half though, the OPPO A5 2020 is missing OPPO's best feature which helped propel OnePlus to stardom. That is the VOOC or Dash charging. With a 5000mAh we could do with something a little faster than the 10watt included charger which takes 3 hours to fully charge.
Something to consider.
Related: What Smartphones Have The Best Battery Life?
Battery Specs: 5000mAh (10w fast charger included + Reverse OTG Charging)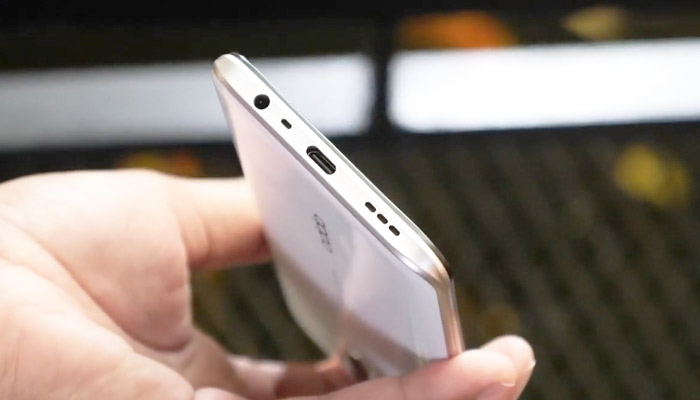 Connectivity

This is an area where a phone like the A5 2020 outshines the competition.
With support for wired headphones, NFC, Bluetooth 5.0, four GPS systems (A-GPS, Baidu, GALILEO & Glonass) as well as the expandable storage we mentioned earlier. The only thing this phone is missing is wireless charging.
Face ID Unlock & Fingerprint Unlock
This phone supports both Face-ID unlock as well as having a dedicated fingerprint scanner below the rear cameras.
The finger scanner is fast and accurate while the face recognition is average taking a second to unlock.
Loudspeaker

Featuring Dolby Atmos software, you can enhance the sounds from your phone whether it be for Movies, Music, Podcasts or Audiobooks. It's the same feature we see on Samsung's top-tier flagship phones.
On top of this, you get dual stereo speakers which makes gaming and Netflix much more immersive. Admittedly though, the speakers are still lacking decent bass. There's a single speaker at the bottom and the ear-speaker is used to produce stereo sound.
Call Quality
Thanks to the stereo speakers, loudspeaker mode works extra-well on the OPPO A5. In terms of call quality, we had no issues during testing with voices being loud, clear and audible.
UK Network Support: Full (4G, 3G + VoLTE)
US Network Support: Partial (Full 3G | Full 4G Verizon)
WiFi: 2.4 + 5Ghz (a,b,g,n,ac) (WiFi Direct)
Headphone: 3.5mm Input
SIM Support: Nano + Nano + SD
GPS Module: GPS/A-GPS + GLONASS + BeiDu + GALILEO
Bluetooth: v5.0
NFC: Yes
USB: Type-C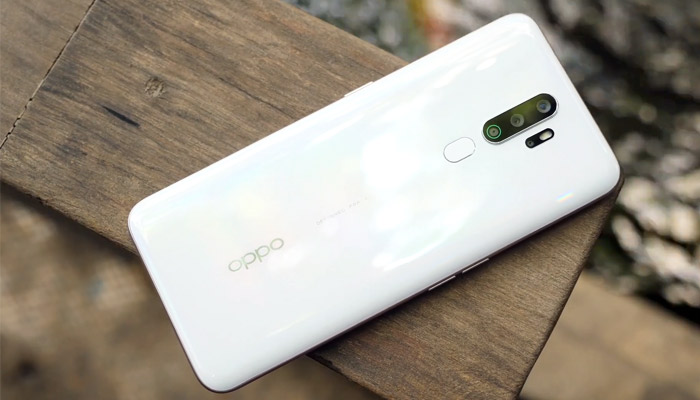 OPPO A5 2020 – The Verdict
Whether you're looking to buy the OPPO A5 2020 for yourself or as a gift, you can't go wrong.
Great battery life, solid performance and a good main camera make this phone an easy choice. The extra's such as dual stereo speakers, NFC, WiFi 5 and dedicated Micro-SD card port really put it ahead of the competition.
What could OPPO do better next time? The addition of faster charging would make this phone unstoppable!
Do we recommend the OPPO A5 2020? It's an easy yes!
Read on for the full OPPO A5 2020 Tech Specs, What's in the box and also to ask any of your questions in the comments.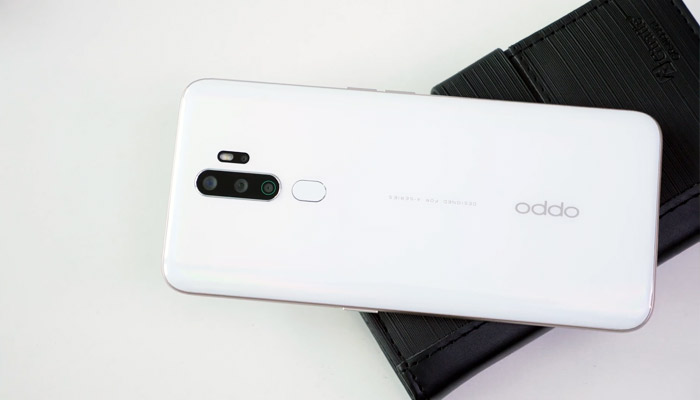 OPPO A5 2020 – Full Tech Specs
Smartphone
OPPO A5 2020
Screen Size
6.5″
Pixel Density
270 PPI
Screen Resolution
1600 x 720
Screen To Body Ratio
88%
Screen technology
480 Nit brightness, 19:9 aspect ratio, Incell, 1500:1 Contrast
Thickness
9.1mm
Weight
195g
Material
Metal Frame + Polycarbonate Battery Cover
Colours Available
Mirror Black + Dazzling White
Storage
64GB
Processor (CPU)
Qualcomm Snapdragon 665 (2.0GHz Octa-Core)
Graphics (GPU)
Adreno 610
RAM
3GB LPDDR4x
Android Version
10 (via upgrade)
IP Rating (Water, dust)
NO
Micro-SD Card Tray
YES (max 256GB)
Notification LED
YES
Finger Print Sensor
YES – Rear Facing
Infrared
NO
USB Type
Type-C
4G Bands
FDD-LTE: 1/3/5/7/8/20/28
TD-LTE: 38/40/41
3G Bands
1/5/8
2G Bands
850/900/1800/1900MHz
SIM Support
Nano SIM / Nano-USIM
WiFi
2.4GHz + 5GHz (a, b, g, n)
GPS Tech
GPS, A-GPS, GLONASS, Baidu, GALILEO
Bluetooth Version
5.0
NFC
YES
Sensors
Proximity, Accelerometer, Gyroscope, e-Compass, Fingerprint
Battery Size
5000 mAh
Fast Charging
YES (18w) + Reverse Charging