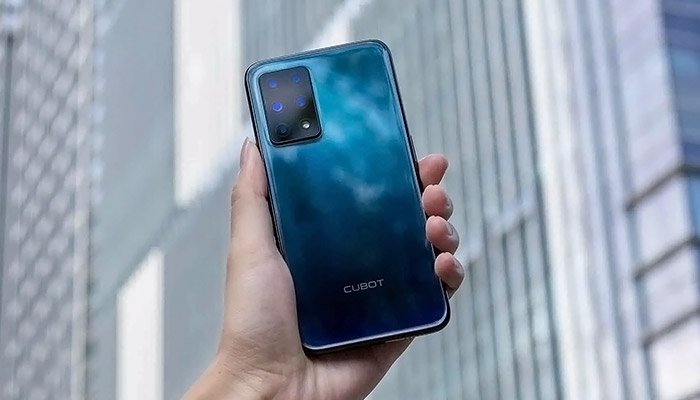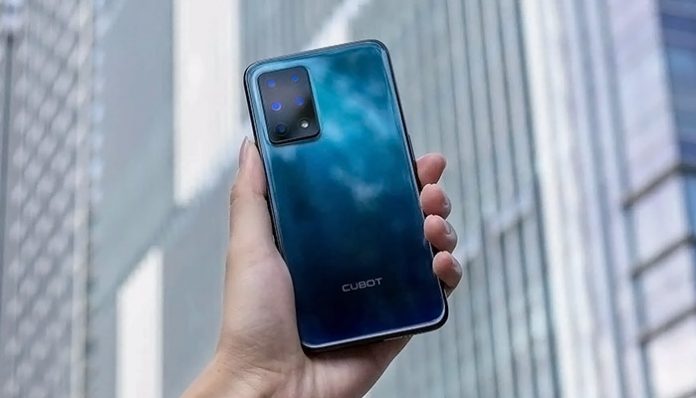 Does the Cubot X30 really need 8GB of RAM? And at what cost? Full Review.

The smartphone market, especially at the sub £150 ($150-$200) price bracket, has become so over-populated, you could find yourself spending more time researching your next phone than actually using it.
And while you could throw your positive hat on, and take the angle of…  you've never had so many so interested in getting into your pants… or should I say pockets. Most of us just want a reliable phone hassle-free smartphone that'll last a few years.
So what's Cubot's strategy with the X30? And how do they plan to make this phone more appealing than the 10 million other options we're bombarded with…
Pretty simple really! Create a good enough replica of an over £1000 smartphone – in this case, the Samsung Galaxy S20 (amazon) – and sell it at roughly 1/10th the price. Oh, and the Cubot X30 also has five cameras, which happens to be their key selling point.
But are the cameras good enough? Also, what about performance? And how long does the battery last? Should they have used 4GB of RAM, instead adding more of the X30's missing features?
Let's find out in this full and in-depth review of the Cubot X30. Now to get things started, here's a quick look at its pros and cons.
Editors Note: As always, a quick Thank You! It's your support that allows me to keep writing smartphone guides & reviews. You're the best! Back to the review…
Cubot X30 – Available Now

Pros:
Fast Stock Android 10
Big & Crisp Display
48MP Samsung Main Camera
Not too heavy @ 193g
Budget Pricing
Cons:
Missing a headphone jack
Slower WiFi 4 (No WiFi 5 or 6)
Display Brightness
Bluetooth 4.2 (Not 5)
Slower 10watt charging
Missing Notification LED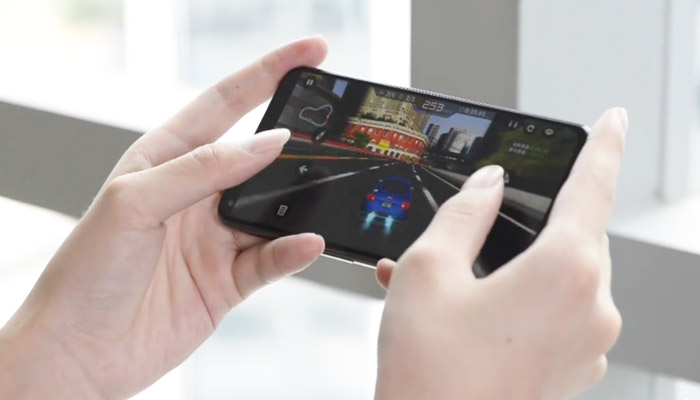 Display
The display is the first thing that you'll notice about the Cubot X30. With an impressive 90% screen-to-body ratio; there's barely anything else to see but the screen! The bezels are kept to the absolute minimum, and thankfully there is no notch, only a small hole-punch cutout housing the selfie camera.
Now, the punch-hole design is considered a premium feature. So to have it available at such a budget price is really remarkable. Kudos to Cubot for making it happen!
Overall, the thin bezels paired with the large 6.4" panel and 2310 x 1080 FHD+ resolution delivers a really immersive viewing experience. This makes it a perfect phone for any sort of media consumption, especially streaming videos and binge-watching Netflix.
The pixel density on the Cubot X30 is at ~399PPI (Pixels Per Inch), which means you won't notice any pixelation. This is great as it reduces eye strain when reading websites or eBooks. But the real benefit is the super crisp punch images that are enabled by such a high pixel count.
But with that being said, a good display isn't just characterised by size and pixel count alone! What about colour accuracy and brightness? Well, glad you asked.
The colour reproduction on the IPS LCD panel is good but not great. Looking at the X30 from an angle reduces saturation which gives off a slightly washed-out look. It isn't too much of a problem, but it is noticeable.
Secondly, in terms of brightness, I did find the display didn't get as bright as I'd like. It's no problem in-doors, but it's gonna be hard to view it under bright sunlight. Not a deal-breaker as you usually have to spend about double to get to the 500nit mark.
And given the fact that the outside doesn't exist anymore, I guess it's okay! 🤷‍♂️
Screen Tech Specs: 6.4", 1080×2310 Resolution, ~399 PPI, 90% screen-to-body ratio.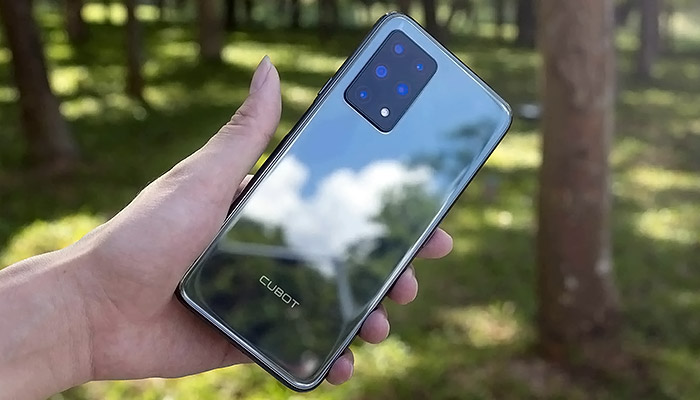 Design & Build Quality
As we said earlier, the Cubot X30 takes its design inspirations from the Samsung S20 series, with minor changes here and there.
For example, like the Galaxy S20, it goes for an all-screen punch-hole display, but instead of having the punch hole positioned at the centre, the X30 has it on the left-hand side, more like the older Samsung S10. A wise move Cubot, why? Well it's less intrusive and doesn't get in the way as much.
Coming to the back, they have done a pretty good job at recreating the S20's design. You have a similar camera bump and a clean glass back panel without any rear-mounted fingerprint scanner.
However, since in-display biometrics are costly, Cubot went with a side-mounted fingerprint sensor instead, making fair use of the 8.5mm thick body. My only question is: why didn't they integrate the sensor with the power button?
Overall though, the device offers a solid in-hand feel with a comfortable grip. But, if you drop it, the 193g glass-sandwich will gather momentum and shatter on impact, especially since it lacks any sort of Gorilla Glass protection.
Luckily, Cubot does provide a free case in the box and there's was a screen protector pre-applied on my unit.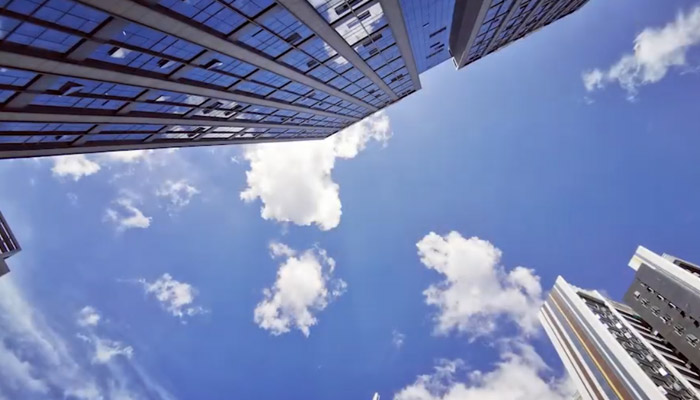 Camera Review
Back in the days, we had the megapixel wars! Smartphone manufacturers would compete by showing off who had higher megapixel counts. Now the attention has shifted to who has the most number of cameras.
As such, Cubot advertises the X30 as a five-camera flagship. And although it does have five cameras (I think), the real question boils down to whether they are good enough to use.
Well, to start off, you have the main 48MP shooter from Samsung (model S5KGM1). While you won't be familiar with the model number, it's extremely popular.
And better yet, it's a very capable sensor that will snap you some amazing photos! It's the same sensor seen in Xiaomi's Redmi Note 9 (amazon), the OPPO A93, the Samsung Galaxy M30 and the recently reviewed UMiDigi S5 (Full Review) to name a few.
Shots taken from this sensor have excellent decent dynamic range, and a really shine provided you use it in ample lighting. The sensor still struggles in low light environments, but let's remember how much the X30 costs.
Coming up next is a 16MP ultra-wide-angle lens. Images taken from this sensor are far less impressive and take a hit in terms of dynamic range and colour accuracy.
But on the flip side, the 5MP macro lens does a much better job. Needless to say, the subject needs to be well lit, but it can take great close up shots.
And speaking of close-ups, the camera also manages to take nice portraits thanks to the 2MP depth of field lens. Most phones try to implement the blur effect through software tinkering, but having a dedicated hardware sensor does help to properly separate the subject and background and deliver overall better shots.
Finally, there is also a 0.3MP photosensitive lens, which helps to make up the 5-camera wow-factor, but doesn't do a whole lot to help your photos win any awards.
To wrap things up, there's also a 32MP selfie camera. It's good but not great! While the resolution is high, the quality is okay at best. Another case of more megapixels doesn't always mean a better camera.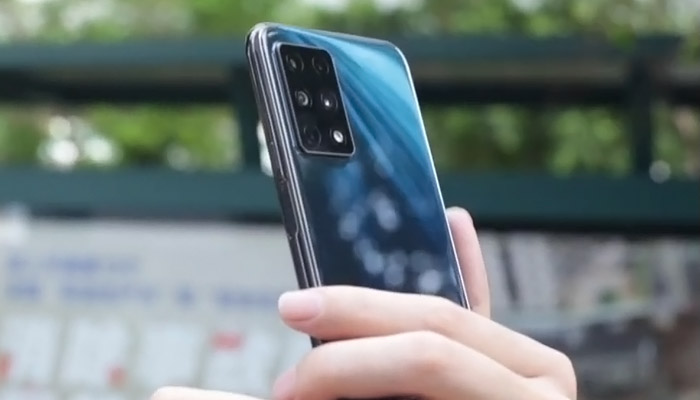 Video
On to the video and the X30 can shoot at 1080p resolution with 30fps. The colour accuracy and details captured on the footage are respectable, given the price point.
Rear Camera:
Primary 48MP Samsung S5KGM1 Sensor
16MP Ultra Wide Angle Lens
5MP Macro Lens
2MP Depth of Field (DOF) Lens
3MP Photosensitive Lens
Front Camera: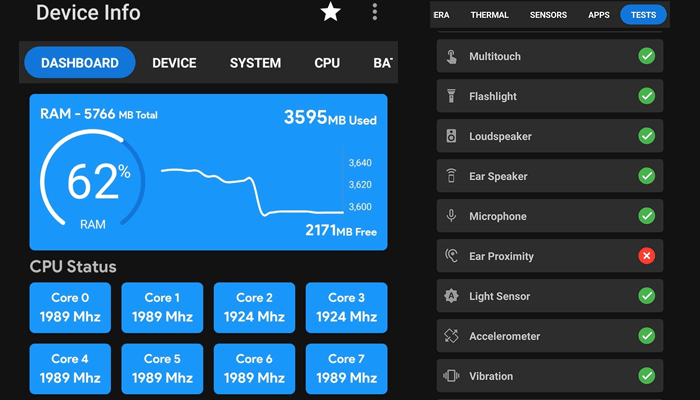 Performance
Powering the Cubot X30, we have the MediaTek Helio P60. It's a powerful enough chipset to handle all your regular day-to-day activities smoothly. Since Cubot opted for the stock version of Android 10, you don't have to worry about any pre-installed bloatware slowing your phone down.
It's paired with the Mali G72 GPU which will play 3D games like PUBG, and Call of Duty at low to medium settings. That being said, the back does get a little warm after around 20 minutes. Not to worry though, this just means the phone isn't overheating.
Coming to the storage and memory, it actually depends on which version of the Cubot X30 (amazon) you buy. You have the standard 6GB/128GB version and a £20/$20 more expensive 8GB/256GB model.
Personally, I would suggest you get the 6GB/128GB version. First of all, it's cheaper, and 6GB is more than enough for the phone to run smoothly. As for storage, it's expandable,
Performance Specs:
CPU: MediaTek Helio P60 with Mali G72 GPU
Antutu Score: 151323
Geekbench Benchmark: 271 Single-Core | 957 Multi-Core
RAM: 6GB / 8GB
Storage: 128GB / 256GB
OS: Stock Android 10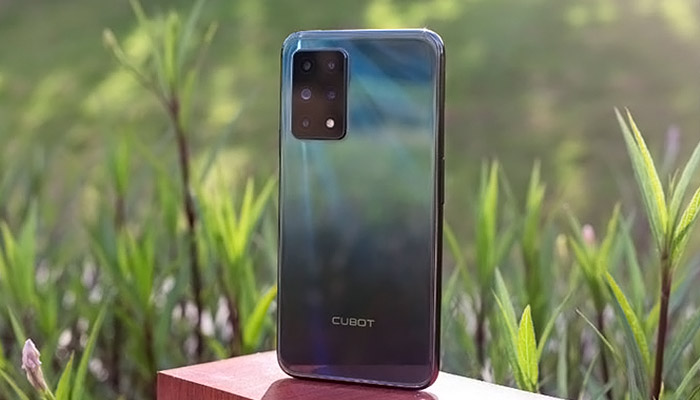 Battery Life
The Cubot X30 comes with a 4200mAh battery. It's not as big as some of the other large battery smartphones, but it's a respectable size – or so I thought! Smartphones with over 4000mAh usually last around 7 hours. But the Cubot X30 barely made it to 6.
I think it might be a software issue, which Cubot can fix with an OTA update, but for now, we'll have to wait and see.
Overall, the battery should last you through the day with moderate usage. However, if you plan on playing Genshin Impact all day long, you might have to reach for the charger after a couple of hours.
And speaking of charging, it's disappointing to only see a 10W fast charge for a 4000mAh battery! Especially when the competition, the Xiaomi Note 9 supports 18watt fast charge (amazon).
Battery Specs:
4200mAh
10W Standard Charging
~6 Hours of Screen on Time
2 Hours to Charge from 10% to 100%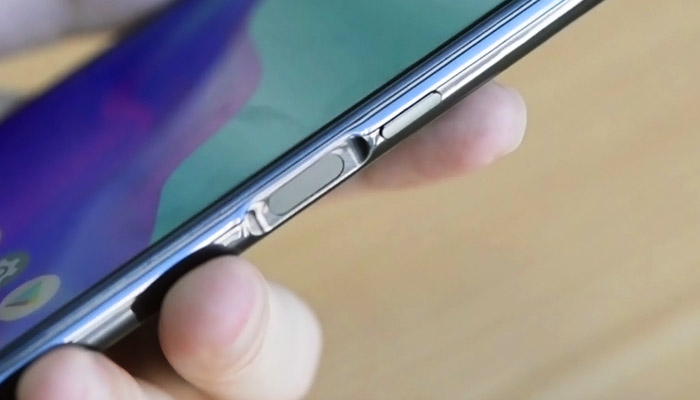 Connectivity
The Cubot X30 uses a hybrid SIM slot, which either takes in two 4G nano-SIM cards or one nano-SIM + 1 MicroSD card.
In terms of cellular reception, the smartphone covers all the major 4G bandwidths, so you don't need to worry about calls getting cut off in the middle of a meeting.
Moving on to WiFi, you have dual-band WiFI 4 support as well as Bluetooth 4.2. Since Cubot's dropped the headphone jack, they should have offered the more stable low-energy Bluetooth v5.0 instead. That being said, you still have the option of a Type-C to headphone jack which you'll have to purchase separately.
Finally coming to the sensors, the Cubot X30 comes with all the necessary stuff like a Proximity Sensor, Accelerometer, Magnetic Gyroscope, and Ambient Light Sensor.
However, I was a bit surprised to find that it also offered NFC support with Google Pay integration. You rarely get to see that at this price point.
Face ID Unlock & Fingerprint Unlock
The Cubot X30 gives you the option to unlock the phone with both your face and your finger. However, I found both options to be a tad bit slow.
After getting a good look at your face (without a mask), the device takes about a second to take you to the home screen. The same is true for the fingerprint sensor as well.
Furthermore, I also noticed that after putting on the protective case, it gets really difficult to hit that fingerprint scanner. As such, keep this in mind when purchasing a case for the smartphone.
UK Network Support: Full UK 4G Support
US Network Support: Full 3G Support (Partial 4G)
NFC: Yes | Google Pay support
WiFi: Dual-Band WiFi (2.4G | 5G) (b,g,n)
Headphone Jack: NO
SIM Support: Dual 4G nano-SIMs. 4G VoLTE Support.
GPS Module: GPS/A-GPS
Bluetooth: Bluetooth 4.2
USB: Type-C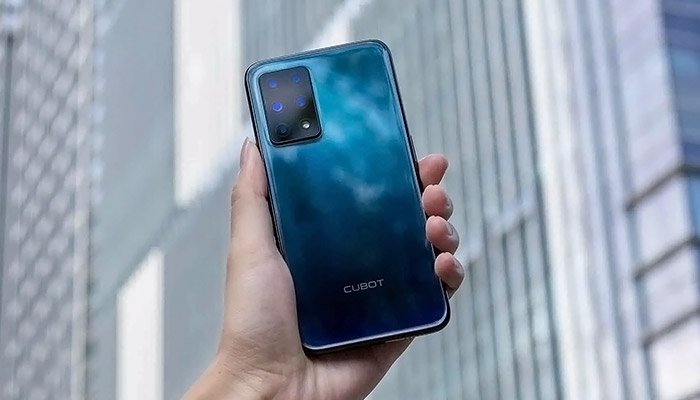 Cubot X30 – The Verdict
As I mentioned in the beginning, the $150 price bracket is jam-packed with awesome smartphones. Which can make it difficult for phones to catch out attention.
So does the Cubot X30 make the cut?
While the Cubot X30 flaunts it's 5 camera setup, you can find the same Samsung sensor on other phones (including the similarly prices Xiaomi Note 9). That being said, it does offer a premium dual-glass sandwich design on a budget while covering all the basics well.
Do we recommend Cubot X30? It's very difficult in 2020. Why? Let's find out.
Take the Xiaomi Note 9:
It's priced cheaper than the X30, offers a:
bigger battery
2x charging speed
WiFi 6
True Dual SIM + SD
Better GPS
Bluetooth 5
a headphone jack + IR Blaster
…and is a much faster phone, albeit with less RAM.
Let me know in the comments what you think of the Cubot X30?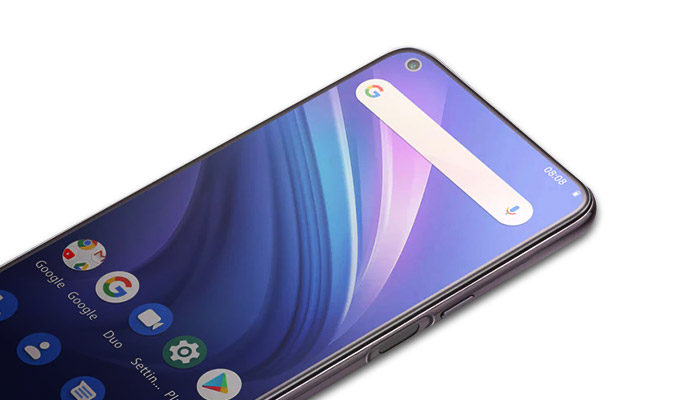 Cubot X30 – Full Tech Specs
Smartphone
Cubot X30
Screen Size
6.4"
Pixel Density
~399
Screen Resolution
1080 x 2310
Screen-To-Body Ratio
90%
Screen technology
IPS LCD
Thickness
8.5mm
Weight
193g
Material
Glass-Sandwich
Colours Available
Black, Blue, Gradient Green
Storage
128GB / 256GB
Processor (CPU)
MediaTek Helio P60
Graphics (GPU)
Mali G72
RAM
6GB / 8GB
Android Version
Android 10 Stock
IP Rating (Water, dust)
NA
Micro-SD Card Tray
Yes, Expandable Upto 256GB
Notification LED
NA
Finger Print Sensor
Side-Mounted
Infrared
NA
USB Type
Type-C
4G Bands
FDD_1/2/3/4/5/7/8/12/13/17/18/19/20/25/26/28A+B/66

TDD_38/40/41

3G Bands
WCDMA _ 1/2/4/5/8
2G Bands
GSM 850/900/1800/1900MHz
SIM Support
Dual 4G Nano Sim or 1 Nano Sim and 1 SD Card
WiFi
Dual-band 2.4G|5G
GPS Tech
GPS/A-GPS
Bluetooth Version
4.2
NFC
Yes, Google Pay Support
Sensors
Fingerprint Scanner, Proximity Sensor, Accelerometer, gyroscope, & NFC
Battery Size
4200mAh
Fast Charging
10W Standard Charging Speed